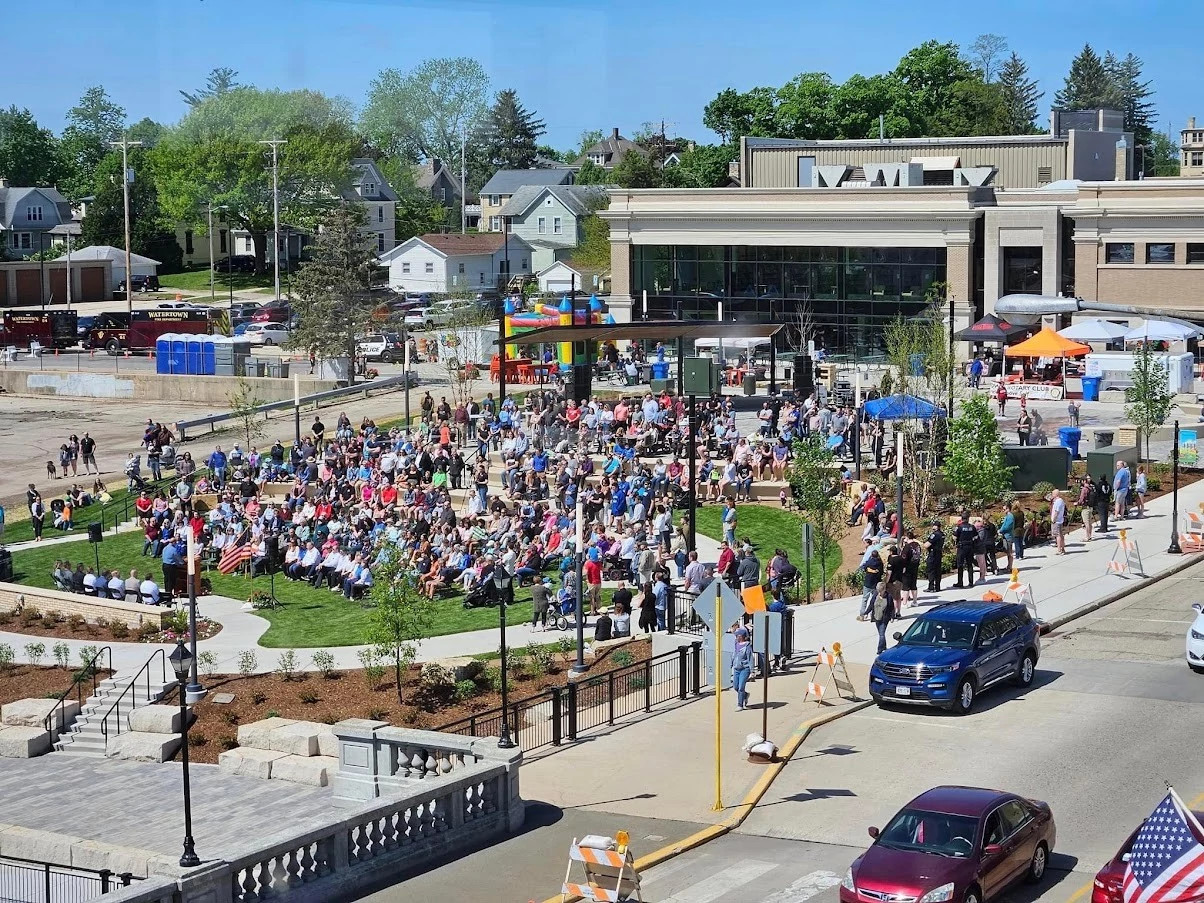 MADISON, Wis. – The Wisconsin Department of Natural Resources (DNR) celebrates the city of Watertown, Wisconsin for receiving the U.S. Environmental Protection Agency (EPA) Region 5 Brownfields Success Award.
The DNR nominated the city of Watertown in April 2023, and the award was presented to the city on Aug. 8, 2023, during the U.S. EPA Region 5 Open House at the National Brownfields Training Conference in Detroit, Michigan.
The award celebrates the Bentzin Family Town Square brownfield redevelopment project, an anchor for the community`s downtown corridor. Watertown used funding for the project from the DNR`s Wisconsin Assessment Monies (WAM) program and Knowles-Nelson Stewardship Grant, along with over $2 million in additional funding from other sources...
...more