---

---
---
Groups are urging Gov. Tony Evers to block a proposed land swap between the state and Kohler Company for construction of a luxury golf course along Lake Michigan, fearing it sets a bad precedent for state parks.
The Wisconsin chapter of the Sierra Club and Friends of the Black River Forest want Evers to prevent the transfer of nearly 5 acres of Kohler-Andrae State Park and a roughly 2-acre easement in exchange for 9.5 acres of Kohler Company property...
...Full Story Here

Ken Notes: Not a brilliant strategy because plan B could easily be dozens of McMansions along the lake with no public access, no control over land uses, no revenue from tourism and events, and Kohler, who donated the land for the park in the first place will think twice about working with the state in the future. Lets ask instead for a lakeside trial, sound land management practices, and a public private development agreement that serves all our needs. We could even toss in some workforce housing for good measure...

---
---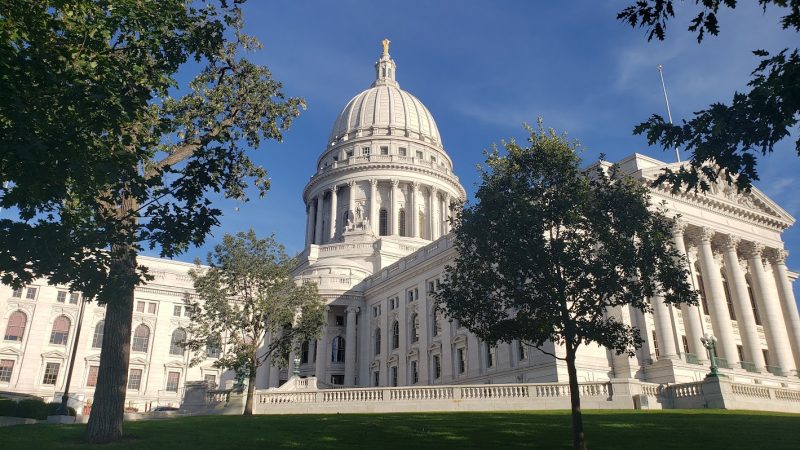 Wisconsin Manufacturers & Commerce urged a GOP-controlled Assembly committee to modify or object to proposed surface water pollution regulations.
But the DNR argued failing to approve the rule could lead the federal government to step in.
The proposed revision updates the state's antidegradation policy. It seeks to protect surface water by regulating new or increased pollutant discharges under federal requirements in the Clean Water Act.
WMC has threatened to go to court to block the regulations...
...Full Story Here

Ken Notes: I believe it is imperative that we work together on these issues. The court system and partisan politics has not been good for business or the state.

---
---
Burning coal to generate electricity is on the way out in the United States, but the nation`s long dependence on the fossil fuel took a devastating toll.
A new study determined for the first time that soot pollution from coal-fired power plants is more dangerous than soot from other sources. During the past two decades, the researchers found, coal plant soot contributed to the deaths of at least 460,000 Americans, including 25% of all deaths among Medicare recipients before 2009...
...Full Story Here

Ken Notes: We need to work with the utilities to find ways to close these facilities in an economical and environmentally beneficial way. The current idea that keeping them open is cheaper than the cost of shutting them down, even though renewable production is now actually more affordable and sustainable, is crazy...

---
---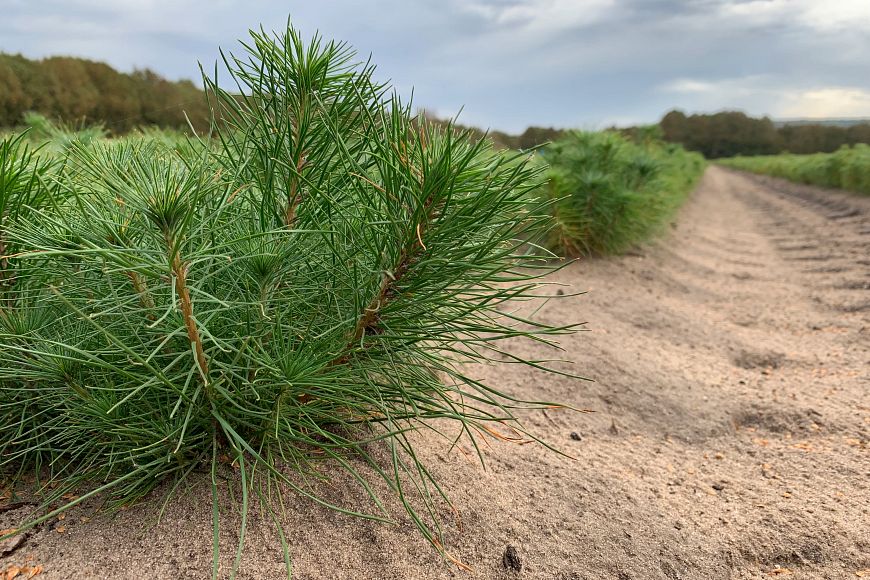 MADISON, Wis. – The Wisconsin Department of Natural Resources (DNR) is offering free tree seedlings to every fourth-grade student in Wisconsin as part of the department's annual Arbor Day tree planting program.
Wisconsin fourth grade principals, teachers and those who homeschool can now place seedling orders and coordinate delivery by completing the 2024 Arbor Day application by March 15, 2024.
Planting seedlings from state nurseries is a great way to celebrate Arbor Day (April 26, 2024) which is dedicated to increasing the number of trees across the country to help improve the environment. By ordering seedlings, you can help.
Through its fourth grade Arbor Day tree planting program, the DNR provides interactive education to Wisconsin students around the importance of trees within our environment. Annually, the DNR provides approximately 50,000 free tree seedlings to fourth-grade students throughout the state...
...Full Story Here

---
---

Partner Level Sponsors

About Sponsorship
...Full Story Here

---
---
MADISON - The federal government is proposing that cities replace all of their lead pipes by 2037, a timeline shorter than the decades currently estimated in places like Milwaukee.
The Environmental Protection Agency on Thursday released updates to its lead and copper rule, which would push communities across the country to expedite the replacement of lead laterals, the pipes that carry water from the water mains underground to the plumbing within a home.
That means communities across the U.S. could be rid of lead pipes in 14 years, if the rule is approved and communities don`t apply for extensions or exceptions...
...Full Story Here

Ken Notes: We need to applaud the communities that did this decades ago!

---
---
A major, annual international climate meeting kicks off later this week in Dubai, in the United Arab Emirates.
World leaders are meeting from Nov. 30 to Dec. 12 to discuss the effects of climate change, efforts to reduce greenhouse gas emissions and the increasingly pressing question of who will pay for the costs of a hotter planet.
Attendance at the annual negotiations has ballooned and hit an estimated 45,000 people last year. Thousands of climate scientists, mayors, activists, corporate executives and representatives of major oil companies will also fly to the petroleum-dependent host country to attend hundreds of side events..
...Full Story Here

---
---
A report has found that a shutdown of Enbridge Inc.'s Line 5 pipeline would be both commercially and operationally feasible and proposes a number of alternatives for transporting crude oil and natural gas liquids.
PLG Consulting, which advises a variety of industries — including oil and gas — on logistics and supply chain solutions, published the report in October. While PLG notes it has no position on the merits of a shutdown, its report found there are a range of replacements for the pipeline that are both commercially and operationally feasible.
Line 5 has been at the center of legal turmoil for years, with tribal nations and environmental activists calling on Canada-based Enbridge to shut down Line 5 that runs from northwestern Wisconsin, through the Upper Peninsula and under the Straits of Mackinac to Sarnia, Ontario. In June a federal judge in Wisconsin ordered Enbridge to shut down and move part of the pipeline by June 16, 2026, as part of a suit filed by the Bad River Band of Lake Superior Chippewa...
...Full Story Here

Ken Notes: Before we pop the champagne cork, are we really ready to accept a substantial increase in oil and natural gas being moved across the state via rail and truck? READ THIS ARTICLE.

---
---
Academics to speak on virtual panel about health effects of climate change
World leaders, climate scientists, activists, and corporate executives are set to meet in Dubai at the United National Climate Change Conference, or COP28, to discuss challenges, solutions, and responsibilities on a warming planet. A virtual panel discussion of Wisconsinites who are attending the event is scheduled for next week, and aims demystify the international climate change conference for people in the state.

Several representatives from the University of Wisconsin-Madison are observing the negotiations in Dubai. Sumudu Atapattu, director of the Global Legal Studies Center at the University of Wisconsin Law School; Jonathan Patz, director of the Global Health Institute at UW-Madison; and Nova Tebbe, a PhD student focusing on the health benefits of climate mitigation policy, will share what they learn with a virtual audience on Dec. 4. ..
...Full Story Here

---
---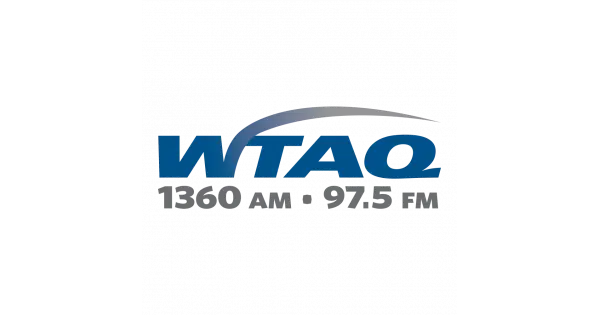 Noll's Dairy Farm of Alma is the 2023 Wisconsin Leopold Conservation Award® recipient.
The award honors farmers and forestland owners who go above and beyond in their management of soil health, water quality and wildlife habitat on working land.
Noll's Dairy Farm was revealed as the award recipient at the November 16 meeting of the Board of Agriculture, Trade and Consumer Protection in Madison. Mark, Curtis, and Scott Noll and their families receive $10,000 and a crystal award for being selected. A video celebrating the Buffalo County farm family's conservation success will be premiered during the Wisconsin Farm Bureau Federation's Annual Meeting on December 3...
...Full Story Here

---
---
Controversy over a proposed Superior natural gas plant highlights questions about the role of fossil fuels in clean energy transition
Utilities say a proposed 625-megawatt power plant in Superior will cut carbon emissions by about 1 million tons each year. But it will do so not by using renewable energy, but by burning natural gas.

That has made the proposed Nemadji Trail Energy Center the subject of a yearslong battle, as environmental groups and others have objected to utilities' claims that natural gas remains a necessary part of the Midwest regional electric grid. The fight is an example of the complexity around the transition to clean energy. Utilities say fossil fuel-burning plants remain necessary because renewables like wind and solar energy aren't always available to meet the demand for power...
...Full Story Here

Ken Notes: We need reliable power all the time for the foreseeable future this will require some co-gen facilities. We need to discuss what that looks like moving forward. Natural gas will most likely play some role...

---
---

---
---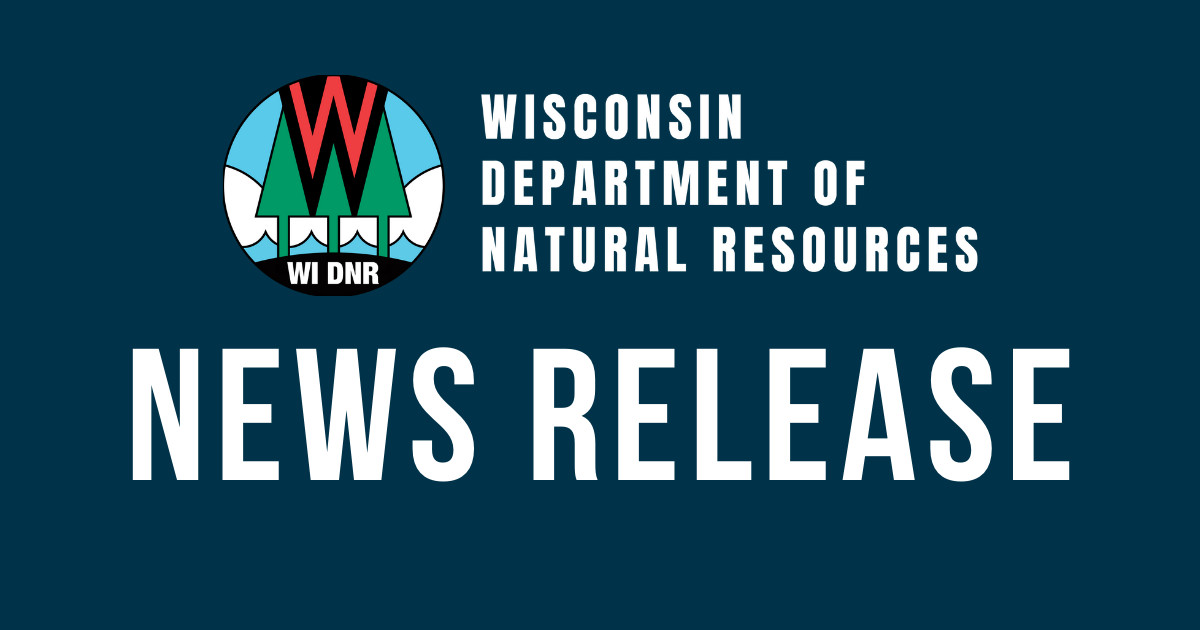 MADISON, Wis. – The Wisconsin Department of Natural Resources (DNR) today announced that nominations are now open for the 20th annual Wisconsin Invasive Species Council Invader Crusaders Awards. Nominations will be accepted through Feb. 18, 2024.
Invader Crusaders are Wisconsin residents and organizations who made significant contributions in 2023 to prevent, control or eradicate invasive species that harm Wisconsin`s native wildlife, wetlands, forests, prairies, lakes and rivers. Nominees can be individuals, groups or organizations who showed exemplary efforts to address issues surrounding terrestrial and aquatic invasive plants and animals.
The Wisconsin Invasive Species Council, an advisory council to the DNR, presents Invader Crusader Awards for volunteer and professional categories...
...Full Story Here

---
---
Ascent is a 25-story luxury high rise apartment in downtown Milwaukee
Like many luxury apartment buildings, Milwaukee`s Ascent has several special features.
Heated floors. A sky deck. An indoor swimming pool. A pet spa.
But its unique feature is the material the building was constructed with — mass timber.
Many larger buildings are constructed using concrete and steel, but the 25-story building in downtown Milwaukee was built with mass timber, a newer process that consists of multiple wood panels nailed or glued together.
Wooden details can be seen on the ceiling and walls of a hallway. A large painting is also on the wall...
...Full Story Here

Ken Notes: Very Cool...

---
---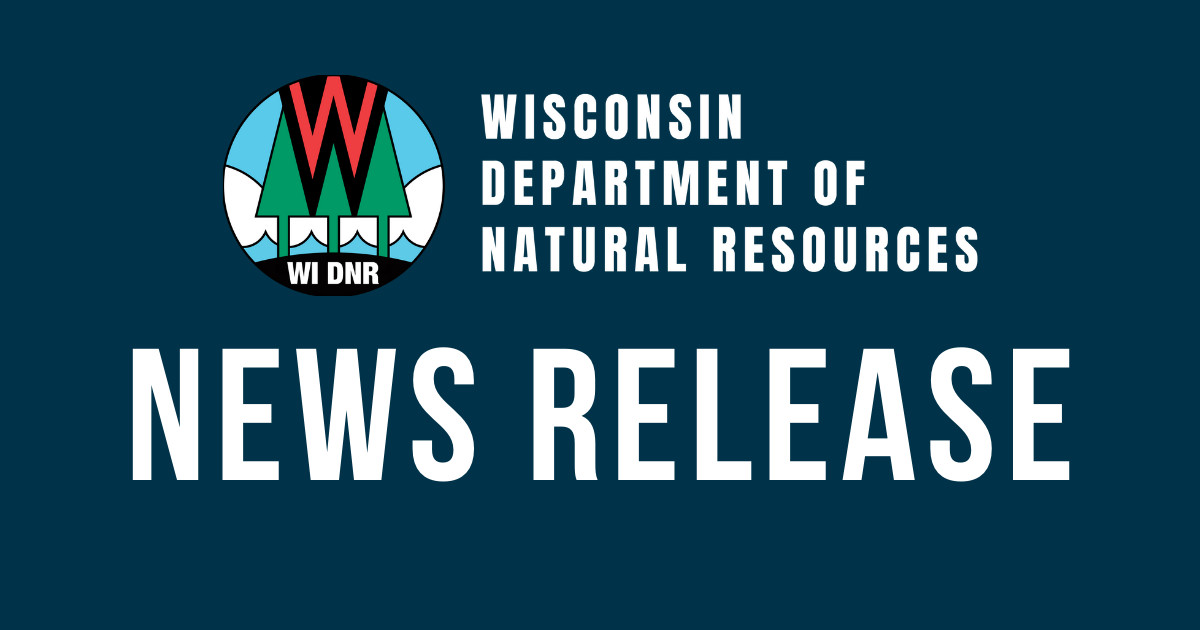 MADISON, Wis. – The Wisconsin Natural Resources Board (NRB) will meet in-person for the December board meeting to consider several proposed rulemaking documents, a proposed land sale and donations.
The meeting will begin at 8:30 a.m. on Wednesday, Dec. 13, 2023, originating from public meeting room G09, State Natural Resources Building (GEF2), 101 S. Webster Street, Madison, Wisconsin. The Board will act on items 1-4 and 7 as listed on the agenda.
The public is encouraged to watch the December board meeting on the DNR's YouTube channel.
The deadline to register for public appearance requests and to submit written comments is 11 a.m. on Wednesday, Dec. 6, 2023. Remote testimony from the public via Zoom may be accepted. In-person public appearances are also welcome...
...Full Story Here

---
---
The U.S. Government`s Global Change Research Program recently released its latest climate change assessment. A UW-Eau Claire environmental studies professor joins us to discuss the present and future impacts of climate change in Wisconsin.
...Full Story Here

---
---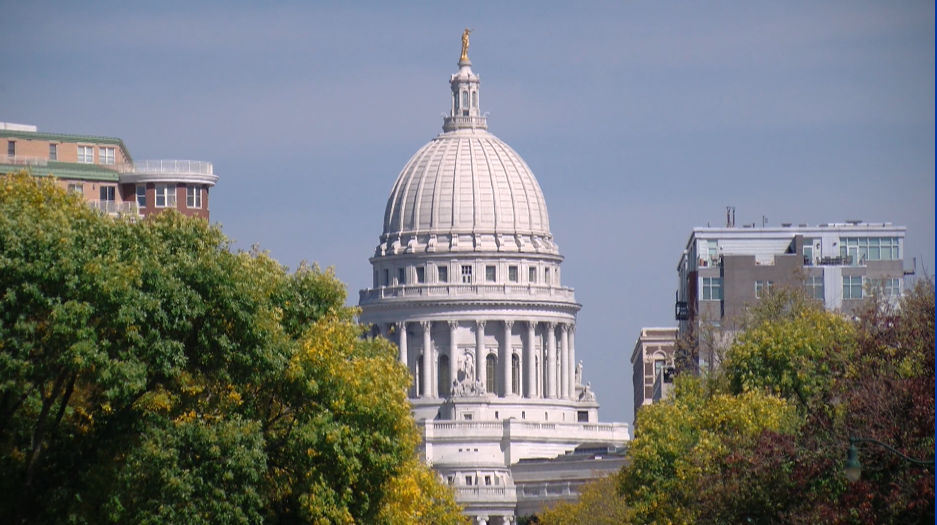 MADISON (WKOW) -- Democratic lawmakers in Wisconsin introduced a package of bills last week to increase job opportunities in environmental sustainability, climate change and energy efficiency across vulnerable communities.
If passed, legislation from that package would establish a Climate Corps program to provide employment training and career pathways in climate resiliency and restoring natural lands.
The package includes a total of 20 bills that would allocate nearly $10 million toward renewable energy efficiency projects and work with the Department of Workforce Development to create a green jobs training program...
...Full Story Here

---
---
These days, migration is always in the news. Around the world, people are displaced by war, political oppression, poverty and violence; every day, families risk their lives in search of better environments.
Weather events alone displace 21.5 million people each year—but recent projections suggest that global warming will further prompt mass migration.
In the next few decades, climate change could push one-third of people from their homes. The 2023 World Bank Development Report stated that climate change will make migration at every scale "increasingly necessary over the next decades for countries of all income levels." And the Institute for Economics and Peace predicts that by 2050 there could be 1.2 billion climate refugees....
...Full Story Here

---
---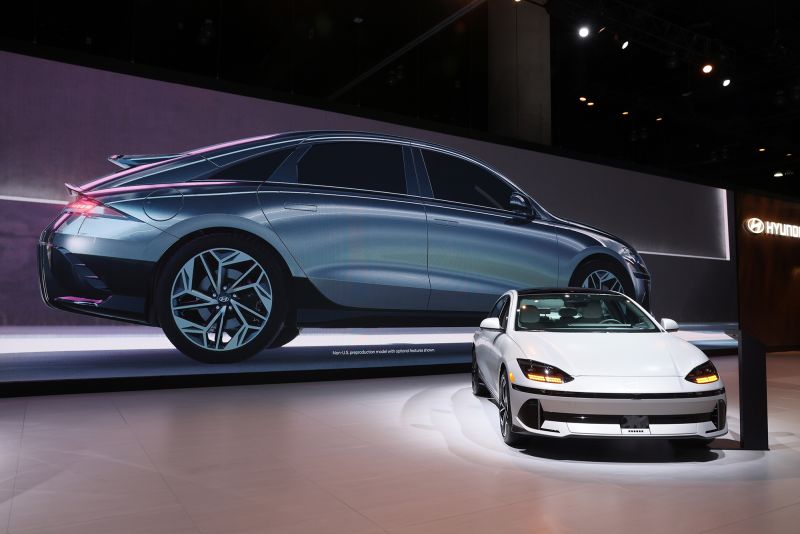 There are several hurdles to widespread electric-vehicle adoption. Higher prices and charging infrastructure weaknesses are two, and according to a new Consumer Reports survey, reliability can be added to the list. Hybrid vehicles without a plug fared far better, however.
...Full Story Here

Ken`s Notes: Every week in WDNGreen.com I aggregate a few articles on electric vehicles, these are national articles and often of personal interest to me...

---
---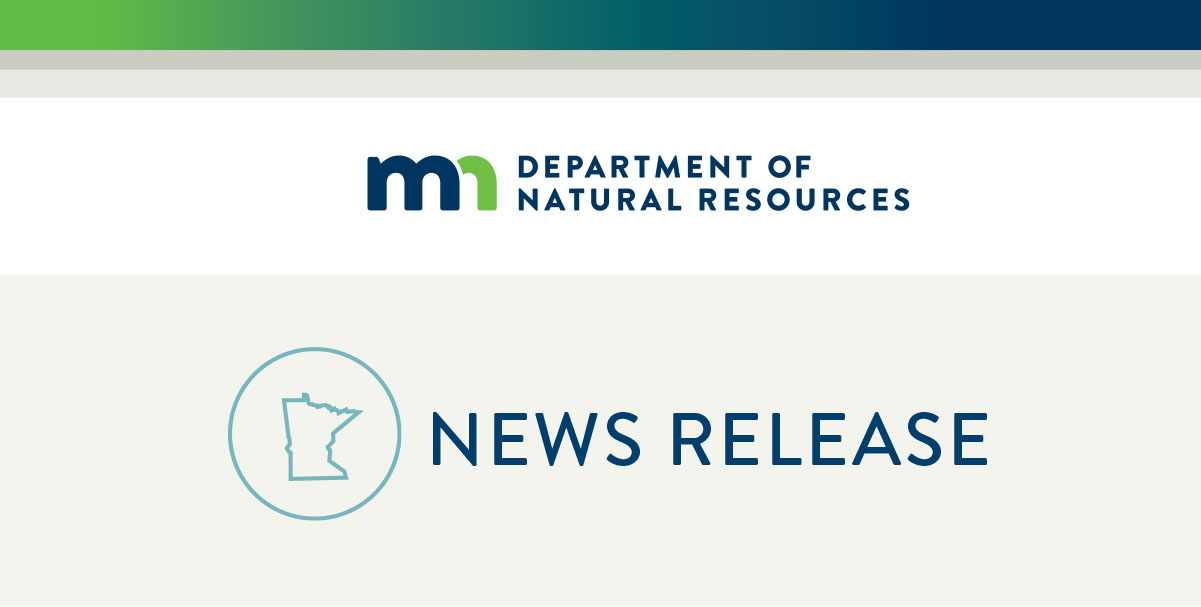 Largest single capture in Minnesota/Wisconsin waters
The Minnesota Department of Natural Resources (DNR) has confirmed the capture of 323 invasive carp on Thursday, Nov. 30 in Pool 6 of the Mississippi River, near Trempealeau, Wisconsin. Species captured were 296 silver carp, 23 grass carp, and 4 bighead carp. This is the largest single capture of invasive carp that has occurred in Minnesota to date. The capture was made possible by tracking tagged invasive carp, which led agency staff and contracted commercial fishers to them for removal.
"Tagging and tracking of invasive carp by the DNR and its partners is working and leading to the successful removal of fish in Minnesota," DNR Invasive Carp Coordinator Grace Loppnow said. "Wisconsin DNR crews located six tagged invasive carp in Pool 6 last week. Those detections, along with observations by our contracted commercial fisher, led to the successful removal of these invasive carp."...
...Full Story Here

---
---
MADISON, Wisc. – A central Wisconsin city is suing numerous manufacturers of so-called "forever chemicals," commonly referred to as PFAS, in an attempt to hold them responsible for widespread contamination of the city`s drinking water wells.
A lawsuit was filed on behalf of Wausau, Wisconsin, a city of nearly 40,000 residents about 97 miles northwest of Green Bay, against 15 PFAS manufacturers and 61 major insurance players on Thursday, according to a news release from Wausau Mayor Katie Rosenberg`s office. The lawsuit was filed by Napoli Shkolnik, a national law firm specializing in environmental litigation...
...Full Story Here

---
---
MOLE LAKE, Wis. — In late August, Robert Van Zile Jr., looked out over Rice Lake with dismay. Brown spot disease had decimated this year`s wild rice crop.
The lake is home to the last remaining wild rice bed on the Mole Lake Sokaogon Ojibwe Reservation, and one of the few ancient beds left in Wisconsin. Researchers collect seeds there annually for reseeding projects in other parts of the state. In addition to nutritional and cultural value, wild rice beds create habitat for fish, filter pollutants and nutrients out of the water, and provide food for migrating birds.
This year, Van Zile, chairman of the Mole Lake Ojibwe Tribe, had to deny researchers and other outside harvesters so there would be enough for tribal members...
...Full Story Here

---
---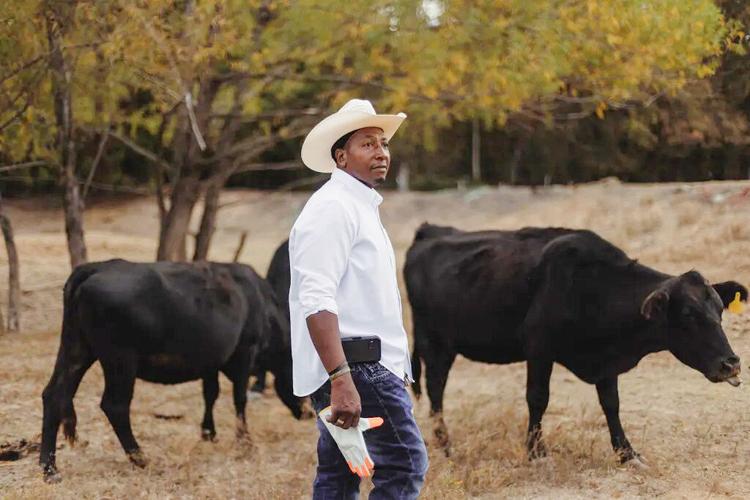 When the U.S. Department of Agriculture denied Albert Johnson Sr.'s application for a farm loan in the mid-1980s, he went to a private lender who made him list as collateral all 20 of his cattle and his one bull.
"I stood a chance of losing my livestock," Johnson wrote in a 1999 affidavit to receive part of a $2.3 billion federal settlement between Black farmers and the USDA.
Johnson, 81, who lives near Lexington, Mississippi, was among thousands deemed to not qualify for settlement money, his family said.
Against all odds, their family farm has persisted, part of the just 1% of remaining Black-owned farms in the United States. In an age of mechanized and industrialized agriculture, they face many challenges in operating a sustainable cattle farm — and there's federal assistance to help with that...
...Full Story Here

---
---

Links we like supporting Wisconsin`s Environment and Business. You can also search 10 years worth of our articles:
Search
https://www.sierraclub.org/wisconsin
...Full Story Here
Ken Notes: Share this and if you want to be included:
Call us - 608.334.2174 or Editor [at] WDNGreen.com....

---
---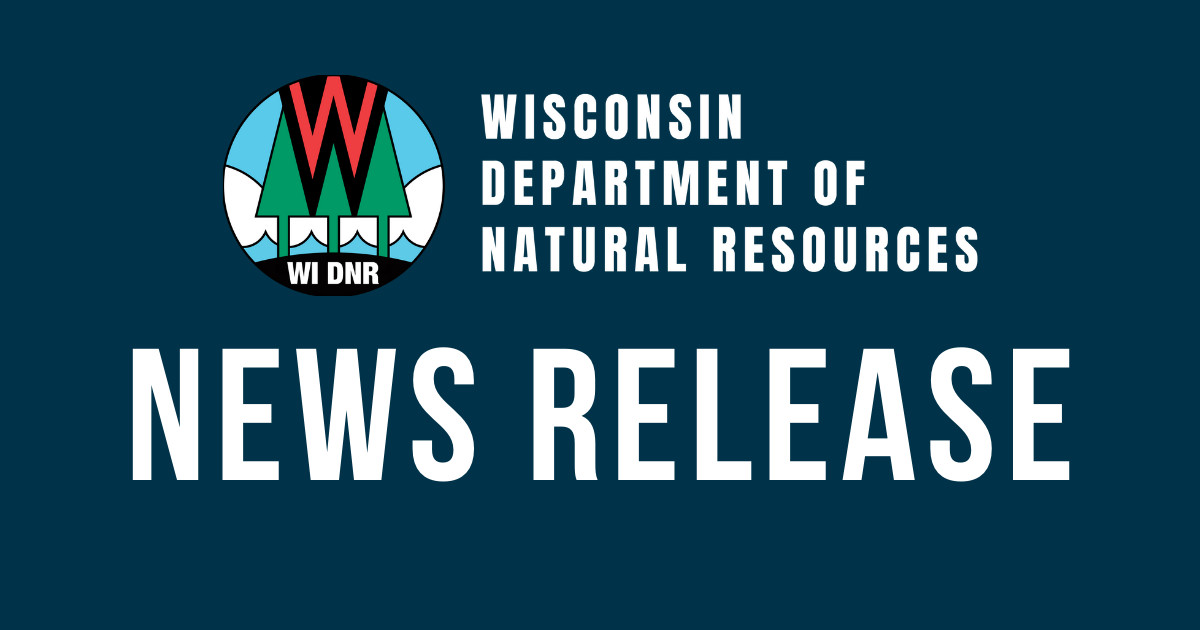 MADISON, Wis. – The Wisconsin Department of Natural Resources (DNR) today announced the village of Rib Lake is an applicant for funding through the Safe Drinking Water Loan Program (SDWLP) to improve its public drinking water system.
The project consists of rehabilitation of the water tower in Rib Lake.
Activities related to this project are minor actions under Chapter NR 150, Wis. Admin. Code, for which no environmental analysis is required; however, following the Safe Drinking Water Loan Program federal requirement 40 C.F.R. §35.3580, an environmental review must be conducted before funding this project.
...Full Story Here

---
---
The oil industry has long leaked methane into the atmosphere, contributing to the greenhouse gasses that are warming the planet. Now, new federal rules aim to dramatically reduce that pollution in the next 15 years.
The Biden administration has issued strict new regulations to reduce methane from oil and gas industry operations. The announcement from the Environmental Protection Agency comes as world leaders are in Dubai for the annual United Nations climate meeting, where controlling methane is a big focus.
Methane is the main ingredient in natural gas. It stays in the atmosphere for a shorter time than carbon dioxide – the most abundant greenhouse gas from humans. But methane is a much more potent climate-warming gas. Research shows that even small amounts of methane escaping into the atmosphere can equal the climate-warming effects of burning coal...
...Full Story Here

---
---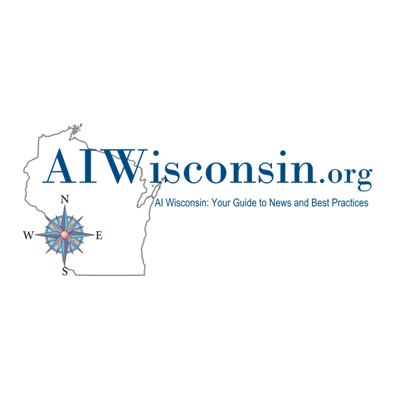 Ten thousand environmentally minded business professionals, 500+ News outlets and reporters, and even a treehugger or two now read WDNGreen each week. Thank you!
Please
share WDNGreen with a friend
...
WDNGreen Network of Links
... or
Search WDNGreen
...
Ken Harwood
Advocating for Wisconsin
Editor [at] KenHarwood.com
608.334.2174
...Full Story Here

---
---
Hot off the "press," AgSTAR's updated handbook is a comprehensive compilation of the latest knowledge in the industry on best practices for anaerobic digestion and biogas systems.
For 26 years, the United States Environmental Protection Agency (US EPA) AgSTAR Program has been helping farmers and communities across the United States develop and implement anaerobic digestion (AD) biogas systems. These systems are critical to reduce methane emissions from manure management operations, while also providing other environmental and economic benefits. As a trusted partnership program, AgSTAR helps educate the public on best practices for designing, implementing and maintaining digester projects and brings together leading experts to discuss opportunities and challenges for advancing the biogas industry.
AgSTAR's newest resource, the
Anaerobic Digester Project Development Handbook
, is a comprehensive compilation of the latest knowledge in the industry on best practices for AD/ biogas systems. The goal of the Handbook is to ensure long-term project success for AD biogas systems by providing background and a framework for AD project development.
...Full Story Here

Ken Notes:I would love to see Wisconsin become the leader in this technology! Every farmer and elected official in the state should download this.

---
---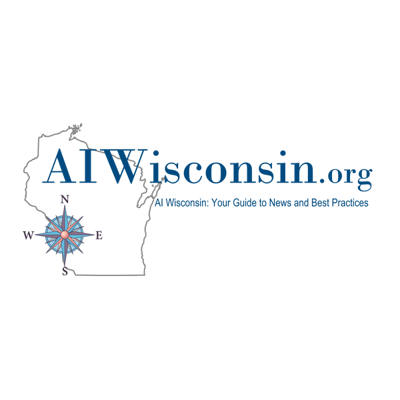 Coverage of local and national eco news for commercial development, home, transportation, food and community. We search for environmentally friendly news that makes economic sense for Wisconsin.
ONLINE HERE
. Please share with a friend. To receive WDNews GREEN on Monday of each week as an email you must subscribe -
secure link to subscribe is here
.
Want to comment, or have an idea:
Ideas[at]WisconsinDevelopment.com
We may now need to build a coalition that is willing to lobby from a "greener" yet pro business perspective. Lots of HUGE issues: Sand Mining, CNG, LEED Alternatives, Focus On Energy, LED Lighting R&D, Cleaner Power Generation, Recycling, Power Lines, Electric Cars, Wind, Solar, Bio Fuels, Digestors, Green AG, Business Incentives...And of course the Greenest and Happiest of Holidays to you!
Please consider sponsoring WDNGreen!
WDNews GREEN will be emailed on Mondays, included in WDNews on Thursdays, and online all the time at: WDNGreen.com Each week we will find 10 to 20 articles from Wisconsin and across the Nation dealing with environmental issues. Our goal is to promote environmental excellence from a sound business perspective.
Our resource guide at the bottom of this publication will continue to grow, and you may add links, suggest articles, include your press releases, or comment by
eMailing Me
. As always thanks for reading, and if you would like to sponsor or get involved call 608.334.2174...
...Full Story Here
Ken Notes: Please forward this to friends and colleagues who have an interest in our economy and environment.
You may eMail Me Here
.

---
Start Week: 45 - Query String:SELECT * FROM wdngreen WHERE `issue` > 45 and volume = 11 OR `issue` > 90 ORDER BY sortorder