---

---
---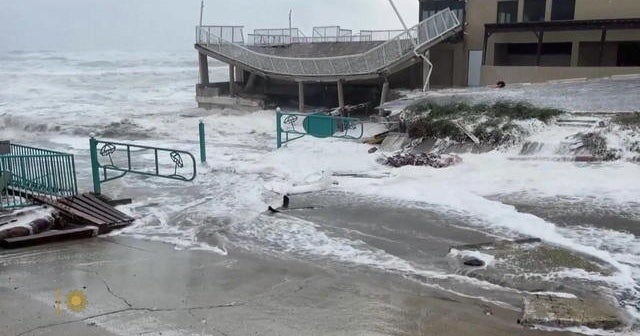 Douglas Brinkley on paying attention to climate change
The historian (whose latest book is "Silent Spring Revolution") says the example of author Rachel Carson, who helped spur the environmental movement of the 1960s and `70s, should be remembered by voters – and the federal government – who need to understand climate change is the primary challenge of our time...
...Full Story Here

Ken Notes: I saw this on Sunday Morning and was glad to see I was not alone. We need to wake up again and address our environment in a bipartisan way with business at the table. Only by working together can we make long term policy that is good for our grandchildren.

The years spanning 1970-1980, known as the environmental decade, began with the passing of the National Environmental Policy Act (NEPA) signed by Richard Nixon on January 1, 1970.

President Kennedy had a deep appreciation for the natural world. He established three national seashores to protect coastlines and oceans, promoted a youth conservation corps.

---
---
Gov. Evers Announces DNR Secretary Cole Retirement.
MADISON — Gov. Tony Evers today announced Wisconsin Department of Natural Resources (DNR) Secretary Preston D. Cole will be retiring from the Evers Administration on Nov. 23, 2022, after a long and dedicated 35 year career in public service.

"Preston has been an integral part of my administration since day one, and we are sorry to see him go," said Gov. Evers. "With his help, we brought science back to the DNR, we helped ensure Wisconsinites have cleaner, safer water, and we are tackling climate change head-on, all while supporting our state park system and the outdoor recreational economy that so many Wisconsinites and visitors enjoy. He has been a great leader at the DNR, and I thank him for his dedicated, thoughtful service to the people of our state and wish him and his family nothing but the best in his retirement."...
...Full Story Here

Ken Notes: This will be an important replacement in the new Evers administration, I hope we can find a person with both a strong love for environment and a willingness to work with business, developers, sportsmen and tourism to make Wisconsin a special place for decades to come.

We need far more public private partnerships to create destinations for people to visit our state. We need to focus on solutions for providing clean pure water for every Wisconsinite. We need farm regulation and monitoring to ensure we protect our watersheds. The DNR will need a seat at the table as we transition into more renewable energy. We need to build a bipartisan policy to reduce carbon, source point pollution, effectively mange the great lakes, our waterways, and the aquifer.

---
---
MADISON – A mineral exploration company interested in deposits in central Wisconsin plans to use little-known environmental provisions in the recently passed Inflation Reduction Act to help fund its search for critical minerals and drum up support for mining projects in the state.
GreenLight Metals Inc. could benefit from tax credits written into the Biden Administration`s historic $369 billion investment in clean energy projects to fight climate change through provisions that would help fund the company`s search for so-called critical minerals in Wisconsin, including at the Reef Deposit in Marathon County and the Bend Deposit in Taylor County...
...Full Story Here

Ken Notes: I would like to make an opinionated observation on policy over the last decade, when we refuse to offer bipartisan input and draft well worded, enforceable, outcome based legislation we set ourselves up for companies and individuals to take advantage of the resulting legislation. While I like and support our pandemic recovery legislation, I know of many examples of where it is being abused. There is almost no oversight, no followup, and little enforcement of bad practices. If America were a company we would be in very bad shape....

---
---
A pair of cases before Wisconsin regulators seek to clarify the state's position on third-party-owned solar installations, in which the entity that owns the array is different from the property owner that will use the electricity.
Wisconsin solar advocates want regulators to look to Iowa's example as they consider the latest skirmish over how solar projects are financed in the state.

The Wisconsin Public Service Commission is considering two petitions seeking authorization for third-party-owned solar projects, in which the entity that owns the array is different from the property owner that will use the electricity.

The financing mechanism makes solar viable for many cities, schools, and nonprofits, as well as residential customers who can't afford the upfront cost of a solar array. It's also been the subject of a long legal and regulatory battle between solar advocates and Wisconsin utilities that see it as a threat...
...Full Story Here

Ken Notes: I have always wondered why our legislators refuse to look at the solutions from other states. Also we need to create a way to sit down and negotiate meaningful long term policy around this issue. I have strongly advocated for a more distributed network but realize the need for a strong grid and utilities to maintain it. We are not looking forward and we do not have enough people at the table...

---
---
Wisconsin will get almost $1.5 million from the U.S. Environmental Protection Agency to monitor air quality in communities that are vulnerable to air pollution.
The state Department of Natural Resources, the city of Madison and the Children`s Health Alliance of Wisconsin — which is affiliated with Children`s Hospital of Wisconsin — will split the funding, according to a news release from the EPA.
...Full Story Here

Ken Notes: Once again we may find out what we already know without a clear path to the solution. I would much rather sit down with business and talk about our long term future by working together.

---
---
A push for 100% clean power by 2050 in the Midwest requires scaling up interstate electric transmission capacity to meet demand, a new study by energy analysts and environmental groups says.
The study—whose most ambitious scenario called for six gigawatts of additional transmission capacity each with Illinois, Minnesota, and Iowa by 2050—back federal efforts to streamline the permitting and planning of major power grid upgrades necessary to connect more renewable energy.
"Expanding transmission to neighboring states increases Wisconsin's access to a diverse set of energy resources, providing increased reliability benefits that allow utilities to more cost-effectively meet customer demand," ...
...Full Story Here

Ken Notes: Let me add that Wisconsinites should benefit from transmission that "passes" through our state. We remain in the just say no position so when systems are built anyway we are not at the table to protect our lands, develop trails, improve public access, build parks, and improve tourism. When we see yet another political shift tomorrow remember that yo-yo policy is not good for anyone!

---
---
Critics say a proposed rate hike by We Energies to pay for new solar and natural gas generation pits low-income residents against clean energy advocates while taking too much profit for shareholders.
A proposed rate increase by We Energies is facing pushback from community groups that say the Milwaukee utility is failing to meet its legal obligation to provide affordable power.
The 13% electricity rate increase would fund new utility-scale solar and natural gas generation. The rate case by We Energies' parent company, WEPCO, is currently before the Wisconsin Public Service Commission.
State regulators are exploring whether the utility is earning unjustified profits, while ratepayer advocates say the rate hike would force some families to choose between paying rent, medical bills, or other costs...

...Full Story Here

Ken Notes: A "public" utility is really a private business at its core and has to answer to investors. That makes these negotiations very difficult at best. Add politics to the mix and it becomes damn near impossible. The "fixed charge" element of your bill is needed to maintain the grid, but a 100K home pays the same as a 500K home so the burden is shifted to those who can afford it least. When energy was cheap utilities wanted to raise this amount, now energy is more expensive (and profitable) so they want to lower these fees because they know it is not as significant to the bottom line. Also some of this money is being used to get power to other states which is wrong on every level. We need a comprehensive look and adjustment across the board and it is a very complex issue. Leadership on this issue does not seem to exist and that is also a problem...

---
---
More than $2.7 billion in federal Bipartisan Infrastructure Law funding has now been announced for Wisconsin, according to an overview provided by Biden administration officials....
...It also shows Wisconsin has been awarded $25.8 million for the Environmental Protection Agency's Clean School Bus Program. Plus, $3.79 million is going directly to communities in the state for "clean transit buses and improved bus service" through a Department of Transportation program....
...The fact sheet also spotlights: $109 million being allocated to the state this year for clean energy; $42 million for Wisconsin airports this year; $32 million for state ports and waterways this year; $70.9 million for infrastructure resilience this year; and $6.5 million this year for cleaning up contaminated sites in the state...
..Landrieu also touched on regional environmental programs funded with federal dollars.

"In Wisconsin and across many states we're spending up to $1 billion to restore and clean up the Great Lakes, which is going to secure clean water and a better environment for millions of Americans," he said. ...

...Full Story Here

---
---
GREEN BAY – Two Green Bay businesses were recipients of the Wisconsin Department of Natural Resources (DNR) 2022 Wisconsin Recycling Excellence Awards.
The winners were announced on Nov. 15 — America Recycles Day — and are ranked at the top of a list of nonprofits, schools and local governments who demonstrate the state's "strong commitment to waste reduction and recycling through their projects and initiatives, overall program, innovation or special events," according to the DNR.
"The award recipients shared several reasons why waste reduction and diversion are important to them, including saving landfill space and resources, reducing pollution and promoting sustainability. But the resounding motivation was strengthening their community. Many of the winners conduct outreach, work closely with partners and provide valuable services for residents and local businesses."
Green Bay Packaging and Greener Bay Compost were both recipients in the "Overall" category...
...Full Story Here

---
---
"Permitted facilities must comply with the terms of their permits so that the safety, health, and wellbeing of Wisconsinites aren't endangered," Kaul said in a statement announcing the suit. "When those terms are violated, DOJ is committed to holding the responsible parties accountable."
The complaint filed in Columbia County court accuses Didion of 30 violations, including those for emissions control, leak detection, inspection and recordkeeping, control device monitoring, emissions inventory, and reporting...
...Full Story Here

---
---
The state has revived a project that will feed the emissions causing climate change, and damage residents' health and communities
We've seen time and time again that expanding freeways to reduce congestion just doesn't work. In location after location, adding more lanes sometimes works in the short term, but eventually, as more people use the new infrastructure, the highway eventually becomes as congested as before. More lanes means more driving, which means more greenhouse gas emissions, and more noise and air pollution for those living near the highway. Far from a solution to traffic congestion, these costly projects just further entrench the cause- our auto-centric transportation system, which harms the environment, feeds the emissions causing climate change, and damages residents' health and communities...
...Full Story Here

Ken Notes: This is clearly an opinion piece and should have been presented as such. But national attention on the issue in interesting, we need to have a good discussion on this issue...

---
---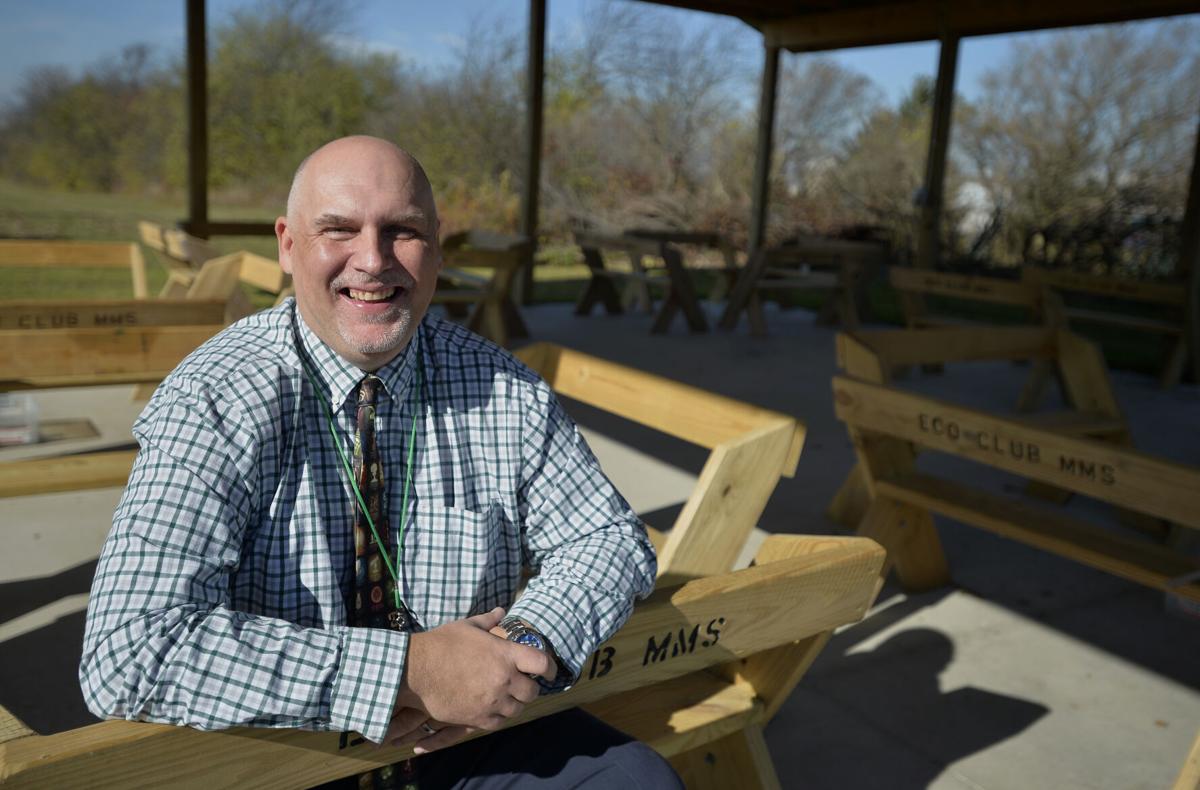 Mahone Middle School sixth science teacher Jamian Knuth has been awarded the 2022 Formal Educator of the Year Award by the Wisconsin Association for Environmental Education.
The award is in recognition of his ongoing effort in combining environmental education into teaching.
The Wisconsin Association for Environmental Education said Knuth, who has been a teacher at Mahone for the last five years, "has demonstrated innovation and expertise in incorporating place-based environmental education into his science curricula."
"Knuth's commitment to the Wisconsin environmental education community is evident and inspiring, strengthening our community as a whole," the Wisconsin Association for Environmental Education said in an email...
...Full Story Here

---
---
Critics say a proposed rate hike by We Energies for new solar and natural gas generation pits low-income residents against clean energy advocates, taking too much profit for shareholders.
A proposed rate increase by We Energies is facing pushback from community groups that say the Milwaukee utility is failing to meet its legal obligation to provide affordable power.

The 13% electricity rate increase would fund new utility-scale solar and natural gas generation. The rate case by We Energies' parent company, WEPCO, is currently before the Wisconsin Public Service Commission.
Walnut Way and the environmental group Clean Wisconsin have refused to sign a settlement agreement among stakeholders filed on Oct. 3 as part of the rate case. Citizen Action of Wisconsin, the Sierra Club, and Wisconsin Health Professionals for Climate Action are also opposing the proposal, though they don't have official stakeholder status in the proceedings...
...Full Story Here

Ken Notes:This is a conversation we need to have with all the players at table. I also think we need to understand Wisconsin`s role in moving green from west to east and the "cost" of decommissioning coal and nuclear. Investments made by the major players is important but we also have the opportunity to have a more distributed system by allowing smaller players into the arena. It is too bad that our political system is no longer functioning in a bipartisan mode where we could discuss this...

---
---

Partner Level Sponsors

About Sponsorship
...Full Story Here

---
---
A consumer guide for dealing with harmful PFAS being detected nationwide, including Wisconsin.
If you've been hearing more about PFAS in Wisconsin waters, it's because testing is increasingly detecting those harmful chemicals. As of Nov. 18, the Wisconsin Department of Natural Resources was monitoring PFAS contamination at 91 sites from
French Island in the west
to
Peshtigo in the east
.
What can you do if you have PFAS in your water? The answer is complicated. Here's what to know about navigating threats from the chemicals....
What are PFAS?...
Why should I care about PFAS?...
Where do PFAS come from?...
How much PFAS is harmful?...
How do I know if my water is safe to drink?...
What if I have a private water well?...
How can I treat my water?...
What are my filtration options?...
How well do these systems work?...
Which filtration systems should I trust?...
Do treatment systems carry drawbacks?...
What should I know about installing a treatment system?...
If my private well is contaminated, should I just dig a new one?...
...Full Story Here

Ken Notes: This is a MUST READ, share and archive resource for future reference. It is the best primer I have seen and answers most of the questions you may have.

---
---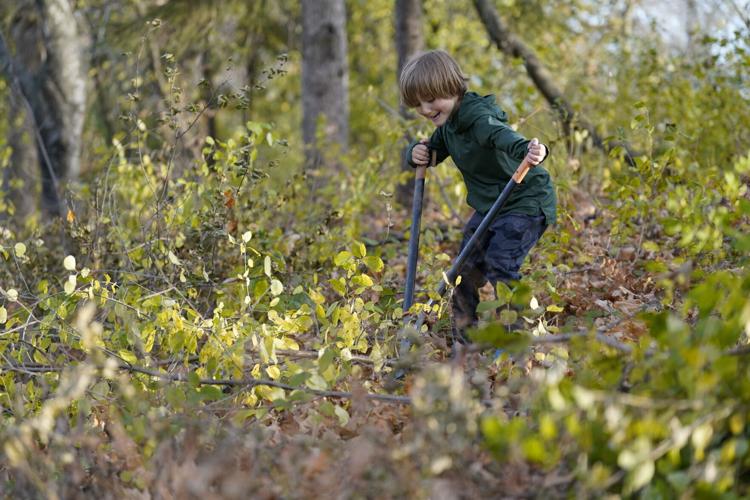 Fourth-grader Alessandra Sullivan was relishing her time outdoors at the Aldo Leopold Nature Center during last week's warm spell.
"When you are out here in the woods, it just feels so nice," said Alessandra, who attends Nuestro Mundo Community School. "I should be outside a lot more because it's so nice."
Alessandra is attending a new after-school program being piloted this fall for Nuestro Mundo and Henderson Elementary School students. The students are picked up at their schools and brought to the Aldo Leopold Nature Center by its staff in a new 15-passenger van. It was purchased at the end of summer to help remove the transportation barrier to environmental education...
...Full Story Here

Ken Notes: Please share this!

---
---
DNR accepting input on first new plan in nearly 25 years
Wisconsin wildlife regulators are shifting away from a statewide wolf population goal in favor of managing animals locally within the state's six wolf hunting zones under a draft plan released Thursday.
The plan is being met with support by conservation and environmental groups while some lawmakers and hunting groups criticized the timing of its release just two days after voters reelected Gov. Tony Evers...
...Full Story Here

Ken Notes: We also need a catch and release program to make sure the population is the woods not the pasture. Much of sports fishing has gone to catch and release, how can we create and industry similar to this for wolves. Of course my favorite way to shoot a wolf is with a camera...

---
---
The Wisconsin Legislature's powerful Joint Finance Committee unanimously approved five settlements between the Wisconsin Department of Justice and state companies that had violated the law on Tuesday.
The settlements involved two companies that had violated state environmental rules and three companies that had violated state consumer protection rules...
...Full Story Here

Ken Notes: Actually the policy of negotiated settlements in these cases is a positive in that in now allows us to focus on the actual issues and not linger in the court system. It will be interesting to see if we can have similar results with PFAS, transmission and pipe lines, and ag runoff cases.

---
---
Thu Dec 1, 2022 6:00 PM - 8:30 PM
Steenbock`s on Orchard, 53715
Please join us for our Ghanaian Epicurean Evening co-hosted by Steenbock`s on Orchard in support of our microfinance programs, in Madison at Steenbock`s on Orchard at the Wisconsin Institute for Discovery (WID). Enjoy 4 courses of traditional Ghanaian food (complete with drinks for each course) prepared by Chef Sean Fogarty.

This is a once-in-a-lifetime opportunity to try Ghanaian food as Chef Fogarty explores a cuisine that is not normally served in the restaurant. You`ll also be able to catch up with our board and partners as we share news about our new programs in Ghana and the Dominican Republic...
...Full Story Here

Ken Notes: For those of us that remember Tom from his UW days, this is his new project and passion.

---
---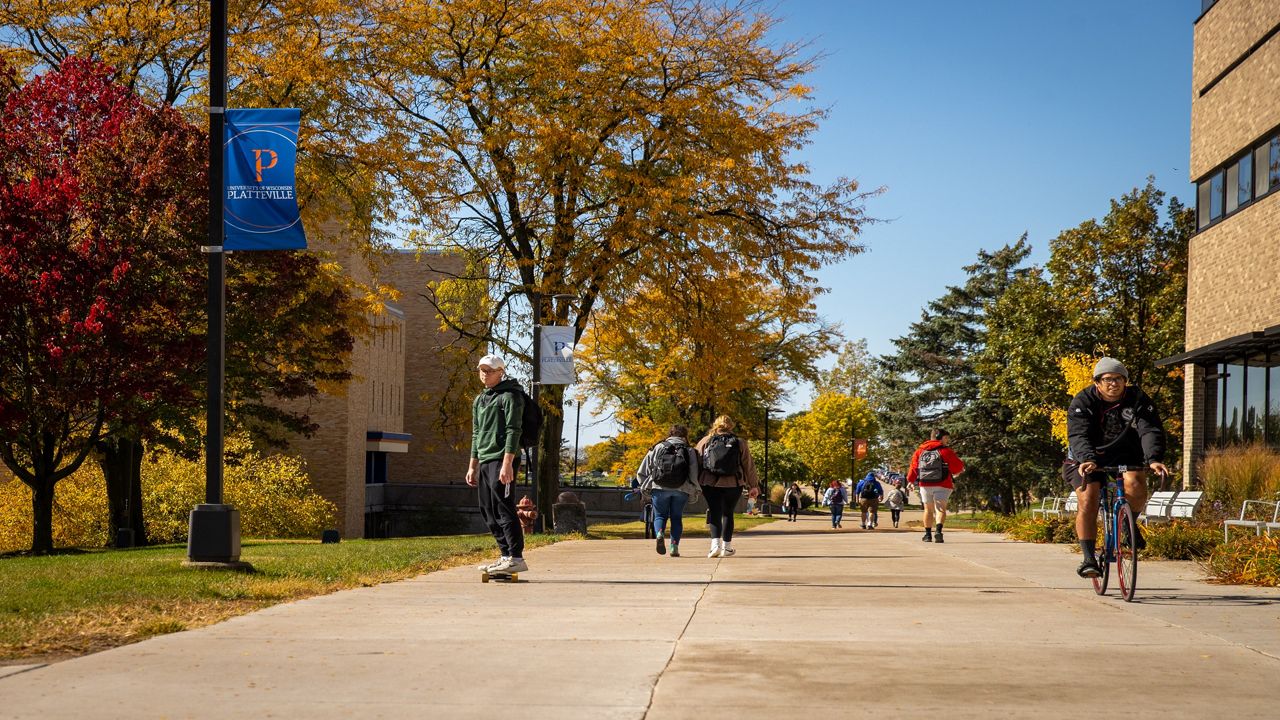 PLATTEVILLE, Wis. — Engineering students have new opportunities for scholarships at the University of Wisconsin-Platteville.
UW-Platteville is the recipient of a $1.5 million grant from the National Science Foundation.
Some students with low-income backgrounds can get a scholarship of up to $10,000, renewable each year. The goal is to help develop engineers who have a holistic community and place-based perspective that will appropriately address justice, equity and inclusion.
"We want future civil and environmental engineers to be aware of the social needs in a community. Historically, engineers have focused on physical aspects of a location and not people," said Dr. Christina Curras, chair of the UW-Platteville Department of Civil and Environmental Engineering. "For example, if you put a road through an area, you are dividing a community that can no longer walk to each other. Or, people don't want a wastewater plant in their backyard, so where does it end up? Often, these decisions disproportionally affect underrepresented, and/or poorer populations."
...Full Story Here

Ken Notes: good points...

---
---
PFAS, short for per- and polyfluoroalkyl substances, are a group of widespread man-made chemicals that don't break down in the environment or the human body and have been flagged as a major contaminant in sources of water across the country.
Keep up with PFAS-related developments in the Great Lakes area.
...Full Story Here

Ken Notes: A dozen good stories at the link! The chemical fire in the UP, suggest that PFAS is not going to be banned anytime soon... Remember Wisconsin Cities with a population of over 50,000 will be required to test their water for PFAS beginning Nov. 1...

---
---
Local officials want to reassure residents about their drinking water, even amid questions about health risks and who will pay to clean up the contamination.
This fall, the towns and rural farmsteads along the Mississippi River received alarming news about their drinking water. Chemicals from a large 3M factory north of Cordova, Illinois found a way into the river and their wells.

The facility employs about 500 people and makes the adhesives used in Post-It notes, Scotch tape and other popular products. It also produces a family of chemicals called PFAS, otherwise known as "forever chemicals," whose threat to human health has prompted increasing concern among federal and state environmental agencies...

...Full Story Here

Ken Notes: Just a thought, 3M has some of the brightest minds in the world regarding filtration and water treatment. Why not ask them for solutions and implementation instead of a prolonged lawsuit. I`d like to see a new environmental policy directive - If you break it you must fix it!

---
---
Monday, Nov. 21, 6:30 to 8:30 p.m.
Central United Methodist Church, 639 N. 25th St. at Wisconsin Ave., Milwaukee
"Think Globally – Act Locally" is an activist's mantra, so the Sierra Club Great Waters Group has invited local activists to share what other national environmental organizations are doing in the Milwaukee area regarding environmental justice. Panelists include Milton Byers III of Audubon Great Lakes – Wild Indigo, Lamont Smith of The Nature Conservancy and Deneine Powell, Fuse Corps Executive Fellow at City of Milwaukee Environmental Collaboration Office. All three have been honored as African American Environmental Pioneer Award winners, an annual Black History Month initiative sponsored by the Great Waters Group, Nearby Nature Milwaukee and others.

...Full Story Here

---
---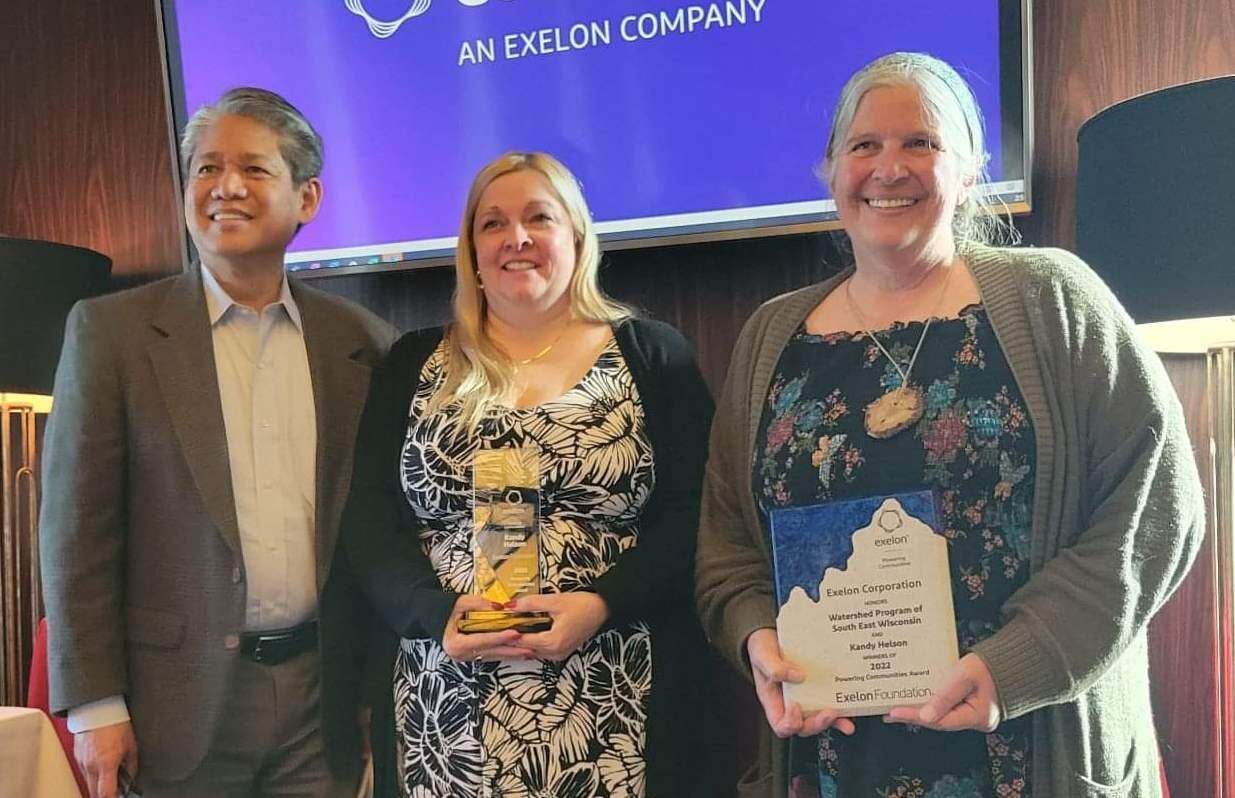 RACINE — The nonprofit WATERshed Program of Southeast Wisconsin was recently awarded the Powering Communities Award and $5,000 grant from Exelon Foundation to support its award-winning, hands-on environmental education program for Racine students during the 2022-2023 school year.
Kandy Helson, vice president of WATERshed's board of directors and an employee of Exelon, was the winner of its 2022 Powering Communities Employee Volunteer Award. The Exelon Foundation is advancing Helson's efforts by awarding a $5,000 grant to the WATERshed Program...
...Full Story Here

---
---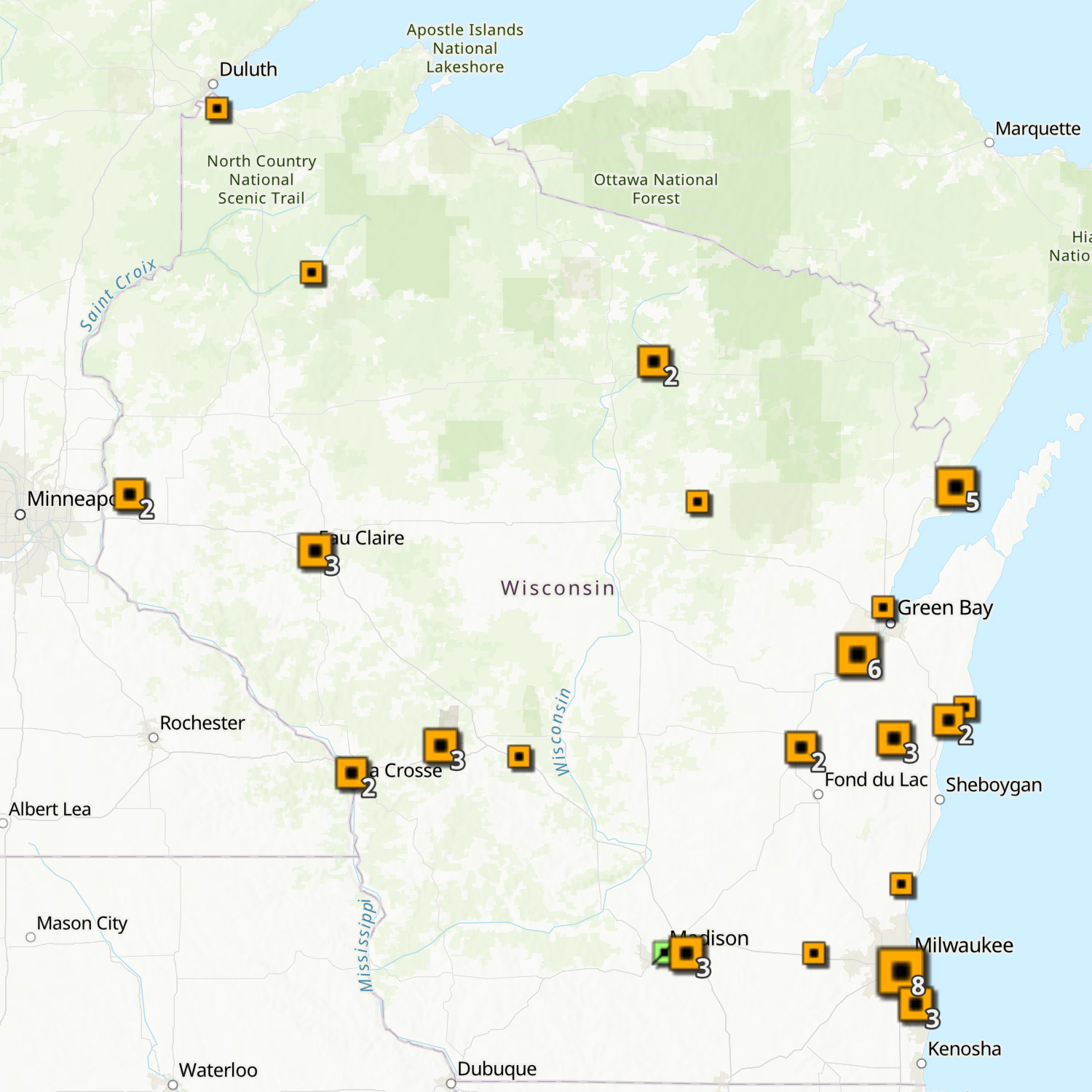 A consumer guide details how people can deal with harmful PFAS in local water sources being detected nationwide, including around Wisconsin.

Tap water is typically the main source of exposure for people living near contaminated sites. But that doesn`t mean you have to stop showering. Little PFAS enter the body through the skin, according to the U.S. Centers for Disease Control and Prevention. Bathing and washing dishes with PFAS-contaminated water is unlikely to significantly increase exposure, the agency says.

How much PFAS is harmful?

...Full Story Here

Ken Notes: A bit of a rerun, but the Wisconsin Watch story is worth repeating. If you are a local media outlet you can rerun this as well. This is a great resource!

---
---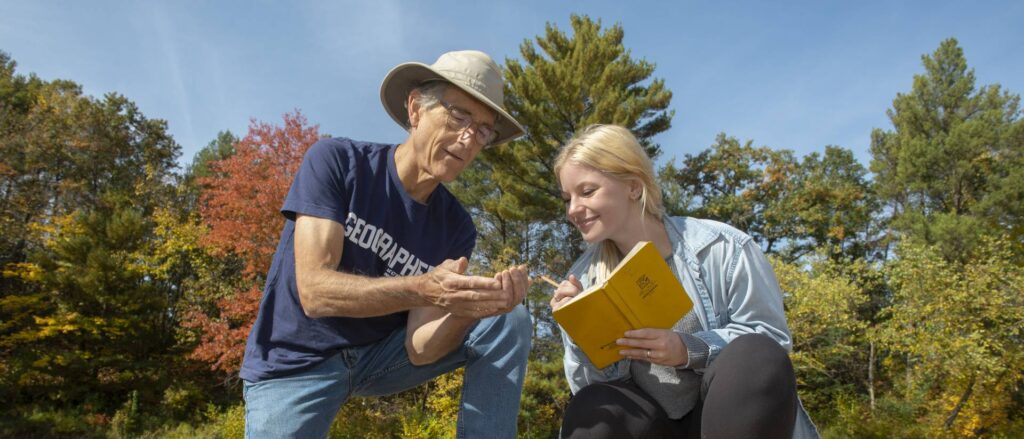 A University of Wisconsin-Eau Claire professor is being recognized nationally for his commitment to and excellence in mentoring undergraduate student researchers.
Dr. Douglas Faulkner, professor of geography, is the recipient of the 2022 Faculty Mentor Award by the Geosciences Division of the Council on Undergraduate Research.
"This national award recognizes the outstanding mentoring Dr. Faulkner provides undergraduate students engaged in student-faculty collaborative research," says Dr. Erica Benson, interim director of the Office of Research and Sponsored Programs (ORSP) at UW-Eau Claire. "Moreover, it is a testament to the reputation of UW-Eau Claire as a leader in undergraduate research."...
...Full Story Here

---
---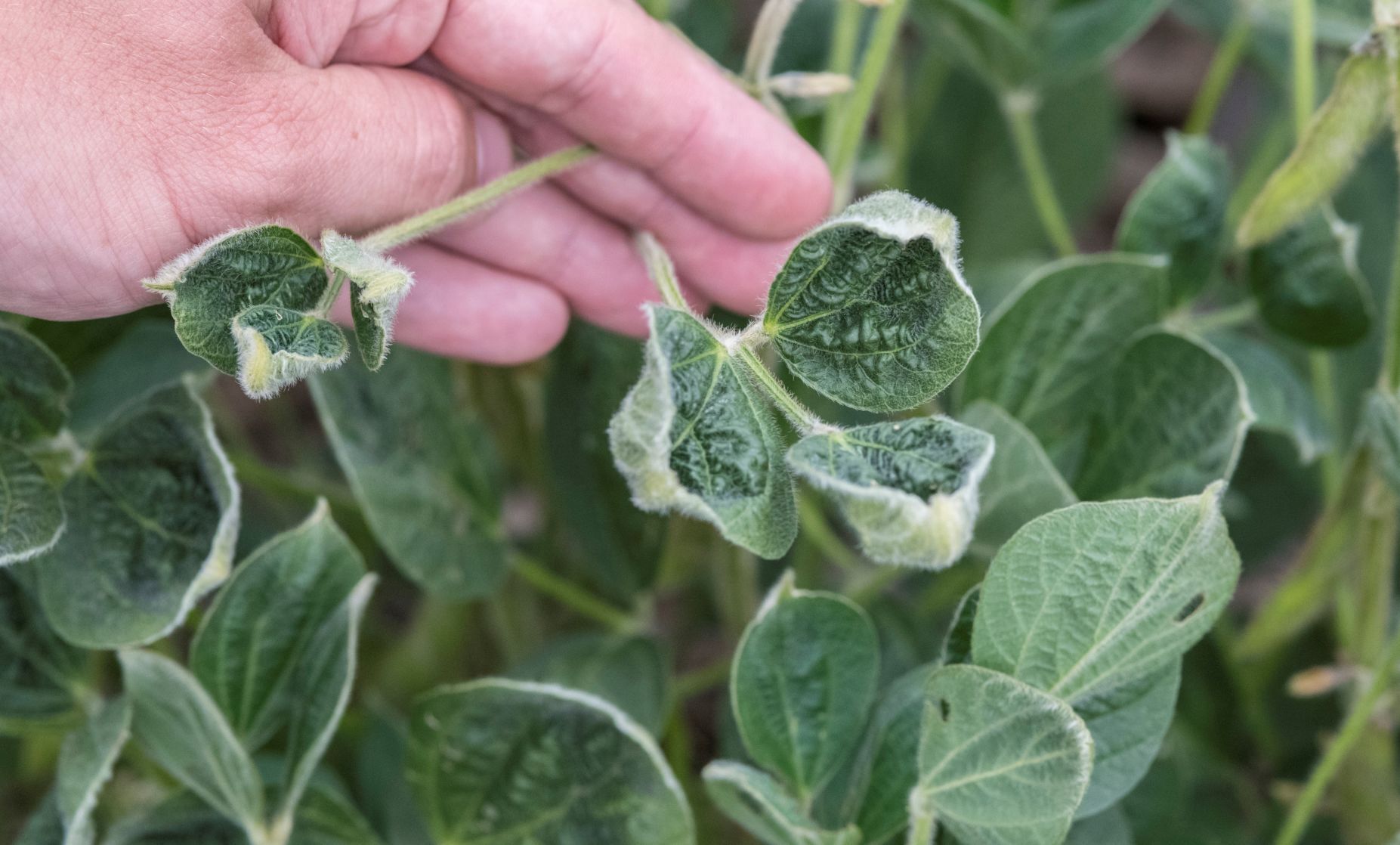 A research group says levels of the controversial and drift-prone weedkiller dicamba have more than tripled in the urine samples of people in the Midwest — even in urban areas.
Since 2017 — when the herbicide took on prominence and widespread use as an "over-the-top" spray for certain crops — there has been a more than 300% increase in levels of the chemical found in the urine of pregnant women in the region, according to the findings from the Heartland Health Research Alliance, a Wisconsin-based nonprofit...
...Full Story Here

Ken Notes: We will see more of this as Dicamba is targeted at weeds that have developed resistance to other herbicide like Glyphosate. Our agriculture industry in now dependent on these bio-engineered products grown in fields "cleared" with Glyphosate and Dicamba.

---
---

---
---
Tyco Fire Products is offering to dig deep wells for Peshtigo residents with private wells polluted with PFAS. They say it won`t ensure clean water.
For the last five years, Ruth Kowalski has been cooking exclusively with bottled water at her home in the Town of Peshtigo.

And when her grandchildren visit her home, she even washes the dishes with bottled water, hoping to avoid the transfer of toxic "forever chemicals" to the plates and cups the children eat and drink from....
...Now, five years after Tyco told the Department of Natural Resources and residents in Peshtigo about the PFAS contamination, the company has begun the process of trying to find permanent solutions for contaminated private wells — something residents have been waiting on for years. While some residents are ready to accept any solutions, others are worried that the remedies being offered by Tyco won`t fix the issue, but push it down the road....

...Full Story Here

Ken Notes: Actually science suggest deep wells should work. We need to ensure this aquifer remains pure by restricting its use in AG and Manufacturing processes.

---
---
WAUSAU, WI (WSAU) — The company that owns the rights to a metal deposit in Marathon County is working to provide more environmental impact information to the Wisconsin DNR regarding their request to conduct exploratory mining.
The DNR made the request on Friday, and GreenLight Wisconsin's Dan Colton says they are working to provide that information to them, adding that they don't see the request as a hangup in their plans to explore the site further...
...Full Story Here

Ken Notes: Please note, articles that appear in WDNGreen are often picked up by other media outlets and we encourage this.

"When the public's right to know is threatened, and when the rights of free speech and free press are at risk, all of the other liberties we hold dear are endangered." – Christopher Dodd

---
---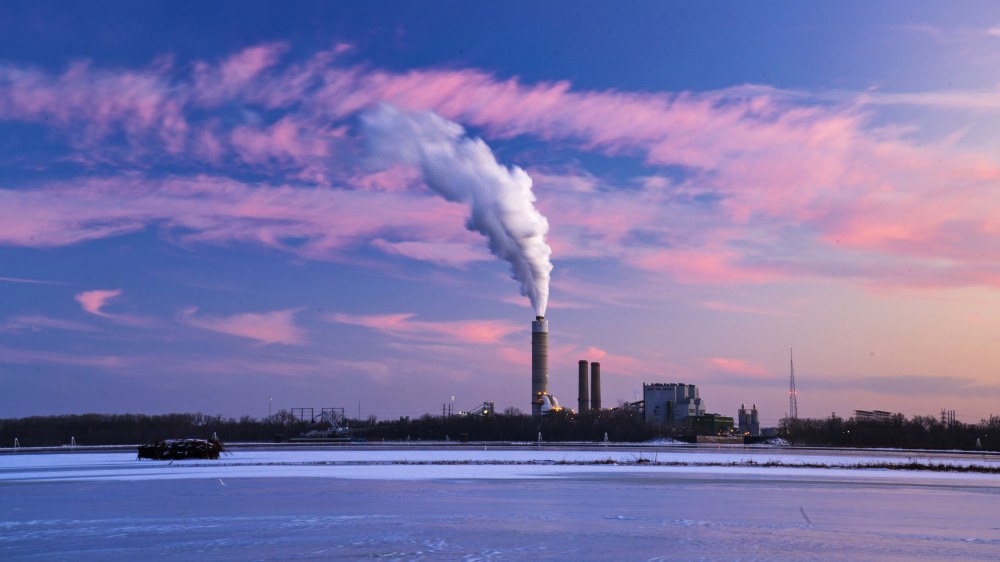 Even with Republicans controlling the House, Democrats retained enough control at the federal level to defend the Inflation Reduction Act while making inroads in crucial local elections.
The midterm elections may have resulted in a divided Congress, but environmentalists still saw plenty to celebrate, with wins in several key races that could reshape climate politics in the country over the next few years.

While a Republican-controlled House likely means it will be more resistant to climate policies, experts said certain election victories — particularly at the state and local level — could be significant in helping the nation reduce emissions and transition away from fossil fuels..
...Full Story Here

Ken Notes: We still need bipartisan policy to sustain the momentum and we need to bring business and energy producers to the table to ensure a future swing to a more conservative administration does not undo any gains we have made...

---
---
The Eau Claire City Council in Wisconsin has granted a long-awaited green light for the expansion of the Seven Mile Creek Landfill in the town of Seymour.
In the newly approved agreement, Vaughn, Canada-based GFL Environmental Inc.—owner and operator of the landfill—plans to increase the height of the landfill by 33 feet...
...Full Story Here

---
---
WASHINGTON (AP) — The Environmental Protection Agency on Thursday awarded grants for projects to monitor air quality in 37 states, including Wisconsin, with a focus on minority communities and other areas overburdened by pollution.
A total of 132 projects will receive $53.4 million to enhance air quality monitoring near chemical plants, refineries, and other industrial sites — part of a commitment by the Biden administration to focus on environmental justice in communities adversely affected by decades of industrial pollution.
The grants are funded by the sweeping climate and health law approved in August and the coronavirus relief plan approved by Congress last year...
...Full Story Here

---
---
Not surprisingly, those with dedicated state EJ staff—namely Michigan and Minnesota— rank higher in progress, according to a recent report.
On the northwest side of Milwaukee, Wisconsin, where more than half the population is Black or African American, the outdated sewer system is often at capacity, and miles of asphalt and concrete make stormwater management a challenge. Sometimes, heavy rains bring flooding into the neighborhood, and members of the community have called for action to help manage their water...
...Wisconsin is one of the states included in a recent report by the Northeast-Midwest Institute that ranked Midwestern states in terms of their progress on environmental justice issues. Among Midwest states, Michigan ranked first, Minnesota second and Illinois third, while Iowa, Ohio, Wisconsin and Indiana ranked lower, in that order...

...Full Story Here

---
---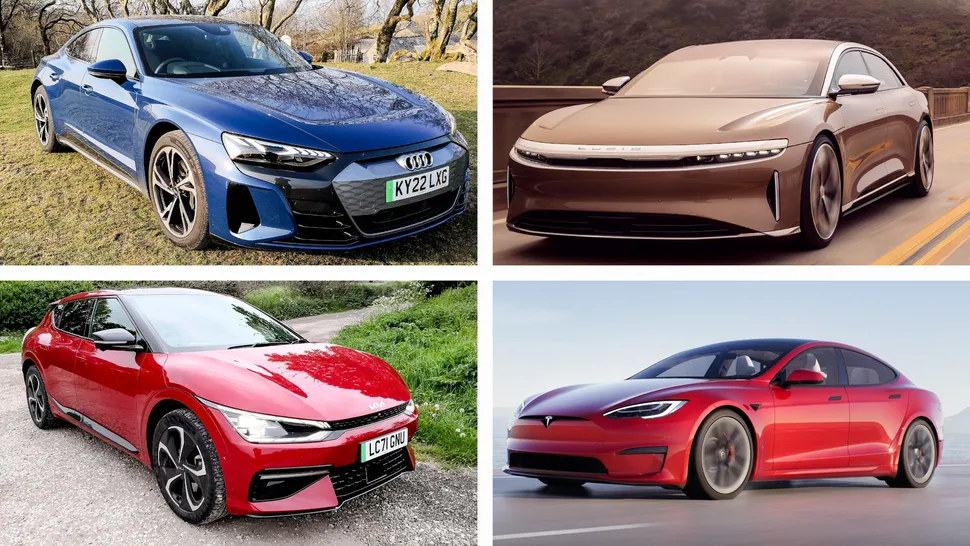 Ken Notes: I have been following this for 5 or 6 years now. China intentionally skipped bringing cars to the US until electric became mainstream. Now they will bring the most affordable and best engineered vehicles to America...

...Full Story Here

Ken`s Notes: Every week in WDNGreen.com I aggregate a few articles on electric vehicles, these are national articles and often of personal interest to me. This week these articles could have an impact on Wisconsin. A few years back Foxconn convinced several Wisconsin communities and the state to partner to develop land and infrastructure for a Mega Factory that never materialized. Now Foxconn has announced it want to be a major playerBMW commits $1.4bn to expand EV battery output in China in the electric vehicle market (see below). It may be in our interest to remind them that they have land and infrastructure in Wisconsin "just sitting there"... Just a thought...

---
---
Thousands of farmers in China have started to grow a remarkable new version of rice, one that realizes an old scientific dream. It`s a perennial form of the grain, which doesn`t have to be planted anew each season, but emerges year after year from long-lived roots in the soil just as many wild grasses do.
Researchers at Yunnan University in Kunming, China, worked for more than two decades to create this rice, and have now revealed details of their success in the journal Nature Sustainability. Their perennial rice, they report, requires much less labor, dramatically reducing a farmer`s costs while producing about the same amount of grain. Its long-lived roots may deliver big environmental benefits, too, although scientists need more data to confirm that.

...Full Story Here

---
---
WASHINGTON ­– Safe drinking water is a top concern nationwide, according to a new poll released today by NRDC (Natural Resources Defense Council), with most respondents indicating that lead pipes in drinking water systems are either a crisis or a major problem. The findings confirm ongoing strong bipartisan support for investments in water infrastructure to remove lead pipes, one year after President Biden signed an infrastructure law directing federal dollars to states to repair failing drinking water systems.
"No one's tap water should have unsafe levels of lead, no matter where they live or how much money they have. The most basic duty of our government is to ensure that every child and family has safe drinking water. NRDC's poll confirms that virtually everyone agrees that EPA and water utilities must make sure that every lead pipe is replaced in every state in the next ten years," said Erik D. Olson, NRDC's senior strategic advisor for health...
...Full Story Here

---
---
Texts show Prehn sought to remain on the Natural Resources Board to maintain conservative control
An environmental law center wants a court to find the embattled former chair of Wisconsin's Natural Resources Board violated state open records law by withholding or delaying the release of text messages about his decision to stay on the board.
A Dane County judge heard oral arguments Wednesday in a lawsuit filed by Midwest Environmental Advocates, or MEA, against the board's former chair Fred Prehn. The group sued Prehn last year to compel him to turn over records after discovering texts about his decision to remain on the board past the end of his term...
...Full Story Here

Ken Notes: Surly now that the administration is reelected for four more years the legislature will have to hold hearings on Evers appointments, wont they? The actions of a senate to wait clearly did not help it in the recent elections.

---
---
As originally reported by the Milwaukee Journal Sentinel, Wisconsin Dairy Alliance member Larry Dufek of Dairyland Farms is working towards converting manure into diesel and jet fuel.
The move is a win-win as it reduces methane pollution and would provide an alternative fuel source. According to Dufek, "[o]ur main goal is to reduce our carbon footprint on our dairy. I'll help develop the technology any way I can."
Members of the Wisconsin Dairy Alliance and Venture Dairy Cooperative make it their life's work to innovate and improve farm processes to cut down on waste and emissions while also solving problems, such as fuel shortages. Even though CAFOs are the most highly regulated types of farms our farmers are constantly trying out or creating technologies that improve the environment...
...Full Story Here

---
---
arah Swedberg's morning routine is always the same: She gets up, heads to the kitchen sink and fills a 64-ounce bottle of water to sip throughout the day.
She encourages her three children, ages 8, 11 and 14, to do the same.
The Shawano resident assumes the water that her family is drinking is free of contaminants and not a health concern.
But she is wrong.
When the Milwaukee Journal Sentinel tested her tap water for "forever chemicals" — man-made substances that have become an emerging health risk nationwide — it found one major compound at levels 128 times greater than the maximum allowable amount recommended by federal safety advisories...
...Full Story Here

---
---
MILWAUKEE, Wis. — Marquette University has been recognized as one of the nation's most environmentally responsible colleges, being named a "Green College" by The Princeton Review, which recognizes 455 schools based on its survey of administrators and students at over 700 colleges.
The Princeton Review assessed Marquette and other schools on over 25 data points regarding uses of renewable energy, recycling and conservation programs, the availability of environmental studies in their academic offerings, and their career guidance for green jobs...
...Full Story Here

---
---

Links we like supporting Wisconsin`s Environment and Business. You can also search 10 years worth of our articles:
Search
https://www.sierraclub.org/wisconsin
...Full Story Here
Ken Notes: Share this and if you want to be included:
Call us - 608.334.2174 or Editor [at] WDNGreen.com....

---
---
California is suing 3M Co., DuPont de Nemours Inc. and other chemical companies over "staggering" water contamination from products made with "forever chemicals" that are impossible to get rid of after they accumulate in the ground.
It's the latest salvo by cities and states that over the years have sued more than a dozen manufacturers and sellers products such as firefighting foam used by the military and first responders that contain certain per- and polyfluoroalkyl chemicals, collectively known as PFAS...

...Full Story Here

---
---
CHARLOTTE, N.C. - As world leaders meet for another climate summit in Egypt, the U.S. is pushing to mine more lithium for electric vehicle batteries at home. EVs will help cut pollution from transportation, the nation`s largest source of greenhouse gas emissions that cause global warming. But there`s a tradeoff, as residents have learned near Charlotte, where a big open-pit mine is proposed.
A company called Piedmont Lithium wants to build a mine and processing operation on 1,500 acres in northern Gaston County, about 30 miles west of Charlotte...
...Full Story Here

Ken Notes: Not Wisconsin, but we are in the mix for mines producing metals in demand as the market changes. I believe we need to find new economic engines for the northern half of the state or we will see pressure for the revenues mines promise...

---
---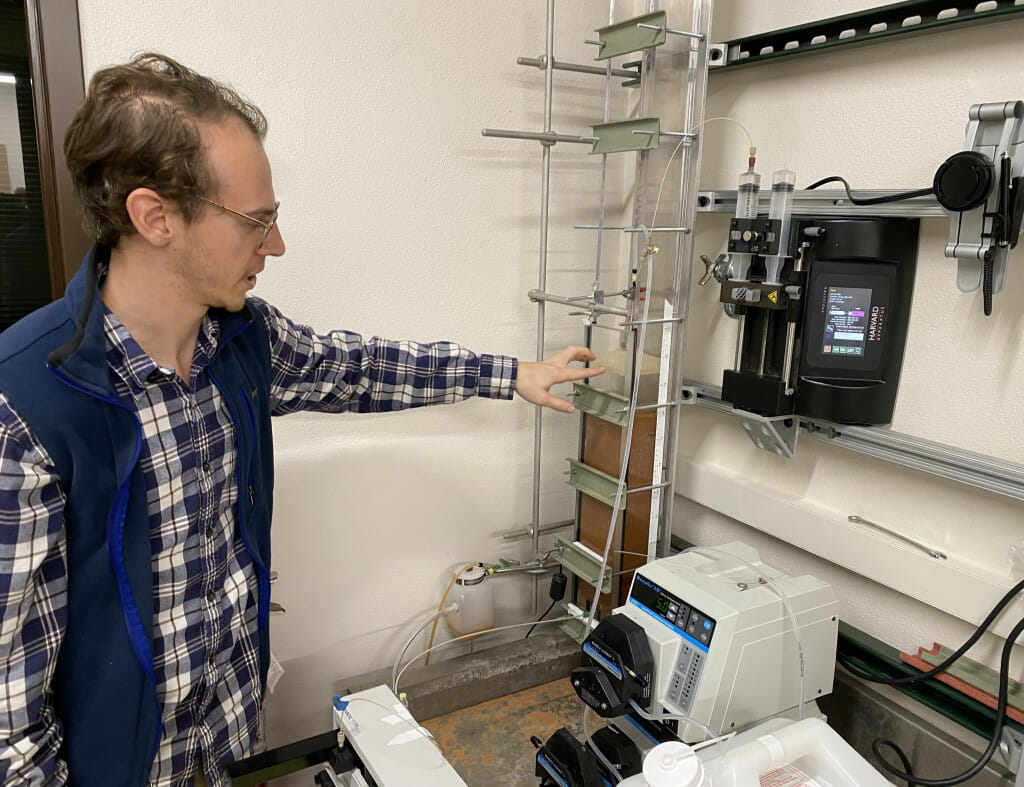 As a growing number of communities are forced to confront PFAS contamination in their groundwater, a key hurdle in addressing this harmful group of chemicals lies in unraveling how they move through a region of the environment called the unsaturated zone — a jumble of soil, rock and water sandwiched between the ground's surface and the water table below.
A new study by University of Wisconsin­–Madison researchers offers a simplified new way of understanding PFAS movement through this zone...
...Full Story Here

---
---
GREEN BAY – On the heels of a $500 million expansion — possibly the largest single-development project in Brown County's history — Green Bay Packaging has been awarded for its commitment to sustainability and environmental improvement efforts.
GBP, which completed expansion of its Green Bay facility in March, was recently named a Green Master by the Wisconsin Sustainable Business Council as part of its Green Masters Program.
The program, which began in 2010, recognizes businesses that take key steps to improve sustainability and helps them create development plans for future sustainable projects...
...Full Story Here

---
---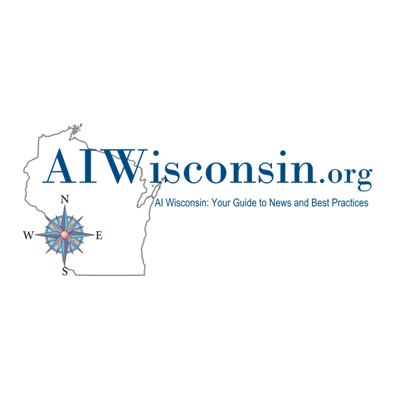 Ten thousand environmentally minded business professionals, 500+ News outlets and reporters, and even a treehugger or two now read WDNGreen each week. Thank you!
Please
share WDNGreen with a friend
...
WDNGreen Network of Links
... or
Search WDNGreen
...
Ken Harwood
Advocating for Wisconsin
Editor [at] KenHarwood.com
608.334.2174
...Full Story Here

---
---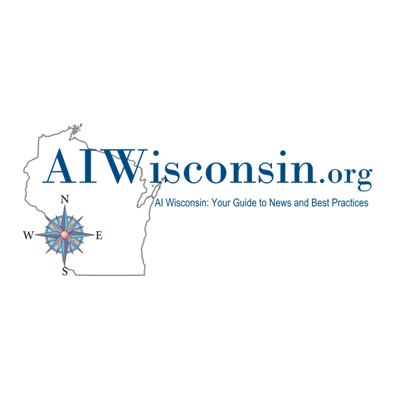 An agenda for the new administration...
An overriding principal - Restore Wisconsin to the bipartisan national environmental leadership it once enjoyed...
Building and Design

Work with developers, architects, communities, and business to ensure the highest and most cost effective Green building practices are used in new development.

Expedite projects who guarantee the best environmental practices and make sure the systems are in place to ensure this. Trust but Verify.
Avoid costly mandates and restrictions that will move businesses to other states or regions.

Mining

Explore the restoration of the sulfide mining moratorium or...

Work with counties to create and enforce new mining regulations, restrictions and enforcement.

Delay approval of any new mines until counties have their regulation policies in place.
Restore DNR environmental staff and expertise to levels that can review any requests in a timely manner.
Require a site reclamation fund be established from the onset of any approved project with a plan in place for complete site reclamation.
Allow municipalities to enact special utilities in lieu of or in addition to regular taxes for issues like impact on roads, utilities, infrastructure, and public safety.


Renewable Energy and Fuels

Work with the utilities, business and communities to encourage the use of renewables, reduced carbon output, and better reporting and measurement.
Establish a PSC willing to work with business and power companies while progressing to a lower carbon renewable future.

Do not impose legislative mandates on renewables but rather incentivize use of new technologies while maintaining an open dialogue among all parties involved.


Our Watersheds and the Great Lakes

Become a strong partner in Great Lakes–St. Lawrence River Basin Water Resources Compact.
If water is removed from the watershed, require that it be returned cleaner that it was taken. Again make sure DNR has the resources to monitor and ensure this policy.


Land Use and Transmission / Pipe Lines

Require the need and or profit for new systems to Wisconsin citizens. If a system like tar sand or electricity is for other states or regions, require that the land uses benefits all citizens in our state in lower utility costs, additions public facilities and reduced air and water pollution.
Require that any new system create an environmental offset equal to or greater than the land they take. This can be done in two ways: One additional Parks, Public Lands, Trails, Access to Waterways, Etc. OR Two reduced carbon emissions through the elimination or older less efficient production facilities or the conversion to renewable or exponentially lower emission fuels.


CAFO`s and Agricultural Issues

Address and regulate CAFO`s like the "cities" that they are.

Develop regulations and controls to address the scale of effluent that these facilities produce.
Consider using CAFO`s as a model for new waste treatment like digestion and pasteurization.

Preserve the small farm in Wisconsin by encouraging sound environmental practices in a cost effective way.

Work with all farms, businesses, and communities to improve watersheds, runoff and source point pollution focusing on results rather that penalties or mandates.


Transit and Mass Transit

Improve our transit and shipping corridors like rail and interstate access to encourage Wisconsin to become an efficient distribution hub for the Midwest.
Encourage communities to adopt new and more efficient mass transit systems.
Encourage the use of more efficient buses, trucks and vehicles in the state.


ECO Tourism

Explore ECO Tourism as an option to preserve our vast agricultural heritage and natural waterways and woodlands.
Allow ECO TIF financing to pair tourism development with land and watershed preservation.

...Full Story Here

Ken Notes: Just a few ideas, please feel free to pick and choose then share with those on both sides of the isle that will be making decisions.

We now have an opportunity to grab the pendulum in the middle and make a real long term difference in how we manage our resources and what kind of Wisconsin we leave to our grandchildren!

These are personal viewpoints shaped by your feedback. They are not the positions of my sponsors or partners.

---
---
Hot off the "press," AgSTAR's updated handbook is a comprehensive compilation of the latest knowledge in the industry on best practices for anaerobic digestion and biogas systems.
For 26 years, the United States Environmental Protection Agency (US EPA) AgSTAR Program has been helping farmers and communities across the United States develop and implement anaerobic digestion (AD) biogas systems. These systems are critical to reduce methane emissions from manure management operations, while also providing other environmental and economic benefits. As a trusted partnership program, AgSTAR helps educate the public on best practices for designing, implementing and maintaining digester projects and brings together leading experts to discuss opportunities and challenges for advancing the biogas industry.
AgSTAR's newest resource, the
Anaerobic Digester Project Development Handbook
, is a comprehensive compilation of the latest knowledge in the industry on best practices for AD/ biogas systems. The goal of the Handbook is to ensure long-term project success for AD biogas systems by providing background and a framework for AD project development.
...Full Story Here

Ken Notes:I would love to see Wisconsin become the leader in this technology! Every farmer and elected official in the state should download this.

---
---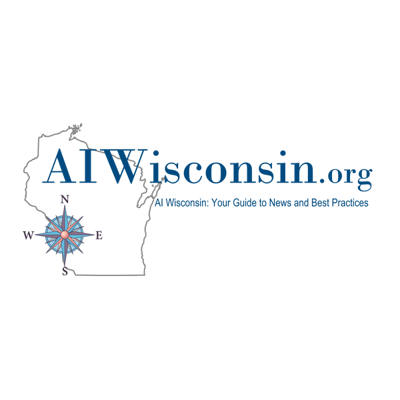 Coverage of local and national eco news for commercial development, home, transportation, food and community. We search for environmentally friendly news that makes economic sense for Wisconsin.
ONLINE HERE
. Please share with a friend. To receive WDNews GREEN on Monday of each week as an email you must subscribe -
secure link to subscribe is here
.
Want to comment, or have an idea:
Ideas[at]WisconsinDevelopment.com
We may now need to build a coalition that is willing to lobby from a "greener" yet pro business perspective. Lots of HUGE issues: Sand Mining, CNG, LEED Alternatives, Focus On Energy, LED Lighting R&D, Cleaner Power Generation, Recycling, Power Lines, Electric Cars, Wind, Solar, Bio Fuels, Digestors, Green AG, Business Incentives...And of course the Greenest and Happiest of Holidays to you!
Please consider sponsoring WDNGreen!
WDNews GREEN will be emailed on Mondays, included in WDNews on Thursdays, and online all the time at: WDNGreen.com Each week we will find 10 to 20 articles from Wisconsin and across the Nation dealing with environmental issues. Our goal is to promote environmental excellence from a sound business perspective.
Our resource guide at the bottom of this publication will continue to grow, and you may add links, suggest articles, include your press releases, or comment by
eMailing Me
. As always thanks for reading, and if you would like to sponsor or get involved call 608.334.2174...
...Full Story Here
Ken Notes: Please forward this to friends and colleagues who have an interest in our economy and environment.
You may eMail Me Here
.

---
Start Week: 45 - Query String:SELECT * FROM wdngreen WHERE `issue` > 45 and volume = 10 OR `issue` > 90 ORDER BY sortorder