---

---
---
Regulators continue to investigate potential sources of contamination
Wisconsin environmental regulators are providing bottled water to one northern Wisconsin town due to PFAS pollution of private wells, while agencies continue to investigate a source of contamination.
Testing of private wells in the Oneida County town of Stella showed levels as high as 11,900 parts per trillion for PFOA — one of the two most widely studied PFAS chemicals. The Wisconsin Department of Natural Resources expanded testing last fall after statewide groundwater sampling of 450 wells turned up high levels of the so-called "forever chemicals" there...
See Also:
...Full Story Here

---
---
The Wisconsin state Legislature convened earlier this month and is already in full swing. While there are many legislative priorities we need to tackle, we can no longer afford to ignore climate change.
Our state Department of Natural Resources has clearly outlined the far-reaching consequences of our changing climate on our communities, our natural resources and all aspects of our economy. Our weather alone tells an alarming story: In 2021, Wisconsin experienced 231 severe weather events, causing millions of dollars of damages to our homes, our agriculture and our livelihoods...
...Full Story Here

Ken Notes: If we really want to make a difference, we should lead by example and create the nations first bipartisan legislative initiatives to improve our environment. Focus on reducing carbon, working with the utilities on major renewable systems and rapidly decommissioning older systems, bring business and industry to the table to find cost effective tools to move them and Wisconsin forward.

---
---
Gov. Tony Evers announced Wednesday that he was appointing Viroqua dairy farmer Paul Buhr to the Wisconsin Natural Resources Board in a step that will further the Democrats' newfound control over the body responsible for guiding the state's environmental policies.
Buhr is being appointed to replace Republican appointee William Bruins, who resigned from the board at the end of 2022.
"Paul has deep roots as a Wisconsin dairy farmer and dedicated himself to ensuring our farmers and resources are getting the protection they need," Evers said in a statement...
...Full Story Here

Ken Notes: I believe Paul switched from dairy to cash crops in 2020, one of many. I hope he can bring some insight to the DNR on the loss of small farms before we all look back at this time as when we lost our dairy farms in Wisconsin. We need a program to support our small farms in Wisconsin...

---
---
As expected, dairy herd numbers in Wisconsin declined in 2022 as they have every year since the 1930`s. The loss of 417 herds during the year led to a current total of 6,116, down from the 6,533 of a year ago, was about as expected.
Some years ago I wrote: "In 1968, there were 71,000 dairy farms in our state, in 1998 there were 23,000. That's a drop of 48,000 in 30 years, 1,600 per year, 4.3 herds per day. Wow!"...
...Full Story Here

Ken Notes: ...and we milk more cows now than ever before. Some of this consolidation of farms is a good thing, but most of the loss comes from mega factory farms, and unless they are practicing best manure management options (Most are NOT) they are draining our deep aquifers, and contaminating our normal wells and surface waters. If we do not work together on this now it will be too late...

---
---
Having as many voices at the table as possible is crucial in developing an effective climate strategy
Growing up in the Midwest, winter was a special time. The first snowfall every year meant a return to the winter sports we love, like skiing. For both of us, our love of the environment and our desire to protect it began during those beloved winters in our homes of Minnesota and Wisconsin...

...Full Story Here

Ken Notes: Nice to know I am not alone...

---
---
Research shows eating 1 freshwater fish a year is similar to drinking PFOS-contaminated water for a month
A new study found dining on one fish caught in freshwater could be the same as drinking PFOS-contaminated water for a month, with highest levels of the harmful forever chemicals observed in Great Lakes fish.
The study published in the journal Environmental Research is an analysis of government data collected by the U.S. Environmental Protection Agency. Researchers from the Environmental Working Group and Duke University reviewed data from more than 500 fish fillet samples drawn from national rivers, streams and the Great Lakes from 2013 to 2015. The sampling was part of the agency's National Rivers and Streams Assessment and the Great Lakes Human Health Fish Fillet Tissue Study...
...Full Story Here

---
---
On Friday, President Biden gave a speech to the US Conference of Mayors at the White House, which included an unexpected pat on the back to Madison for the city`s efforts to improve the climate and public health with the purchase of 46 electric buses. (See link to the video below.)
"I am delighted that the President recognized Madison as a national leader on climate action and reducing harmful greenhouse gases. We couldn`t do it without the strong partnership of the White House and the federal Department of Transportation," said Mayor Satya Rhodes-Conway...
...Full Story Here

---
---
GREEN BAY (WLUK) -- UW-Green Bay and Cellcom are being honored for their efforts to monitor a sustainable environment in the waters of Green Bay.
The 2022 Climate Changemaker Award goes to those who use wireless technology to combat climate changes.
"This is the largest freshwater ecosystem in the world, and I believe that this is world-changing research. The University of Wisconsin Green Bay is so committed to climate research, and wireless technology can take that to the next level," said Brighid Riordan, Cellcom CEO...
...Full Story Here

---
---
MADISON, Wis. — The 2023 Midwest Manure Summit is back in-person! This event hosted by the University of Wisconsin-Madison Division of Extension, Dairy Program and UW Madison Nelson Institute for Environmental Studies, will be held on Feb. 28 from 7:30 a.m. to 4 p.m. at the Lambeau Field Atrium in Green Bay.
As in previous years, the Midwest Manure Summit will feature leading researchers and industry professionals discussing strategies and technologies to optimize manure management, upgrade biogas production, as well as effectively manage manure-derived nutrients and odor and gas emissions...
The 2023 Midwest Manure Summit is sponsored by the University of Wisconsin-Madison Division of Extension, Dairy Program and UW Madison Nelson Institute for Environmental Studies...
...Full Story Here

---
---

Partner Level Sponsors

About Sponsorship
...Full Story Here

---
---
TOWN OF STELLA – "Forever chemicals" always felt like a big city problem to Greg Golden.
The chemicals didn`t really seem like a pressing issue for a small community where the largest form of excitement is when small planes dust the fields of potatoes with pesticides, Golden said. That was until his neighbor`s private well was selected for sampling by the state, and showed levels of PFAS hundreds of times over the state limits for drinking water...
...Full Story Here

Ken Notes: We may need to go into a deeper water aquifer in some cases. This become problematic when ag and industrial users tap into this aquifer first making it less accessible. We need a plan!

---
---
Evers` appointees to take seats after resignations of Fred Prehn, Bill Bruins
Environmental and conservation groups say they're optimistic about changes to the board that oversees natural resources policy in Wisconsin after two members recently resigned, including its controversial former chair.

Bill Bruins and former chair Fred Prehn resigned from the Wisconsin Natural Resources Board at the end of last month, ending its conservative majority and allowing Gov. Tony Evers' appointees to sit on the board...
...Full Story Here

---
---
We Energies, conservationists celebrate 400th birth of peregrine falcon chick
The world`s fastest animal nearly went extinct by the mid-1960s, but an unlikely partnership between a power utility and environmentalists helped lead to a rebound that has peregrine falcons once again bulleting through Wisconsin`s skies....

...Full Story Here

---
---

In June 2022, Wisconsin lawmakers approved a new drinking water standard for two of the most widely used per- and polyfluoroalkyl substances (PFAS). Prized for their water and stain-resistant properties, PFAS are found in an array of industry and consumer products, including firefighting foam, cosmetics, waterproof fabrics, nonstick cookware, and food containers. These human-made compounds are commonly referred to as "forever chemicals." Resistant to chemical breakdown, they persist and accumulate in our bodies and environment. A growing body of scientific evidence links these chemicals to increased risk of certain cancers, high blood pressure, low birth rate, developmental delays, and harm to immune and reproductive systems...
...Full Story Here

---
---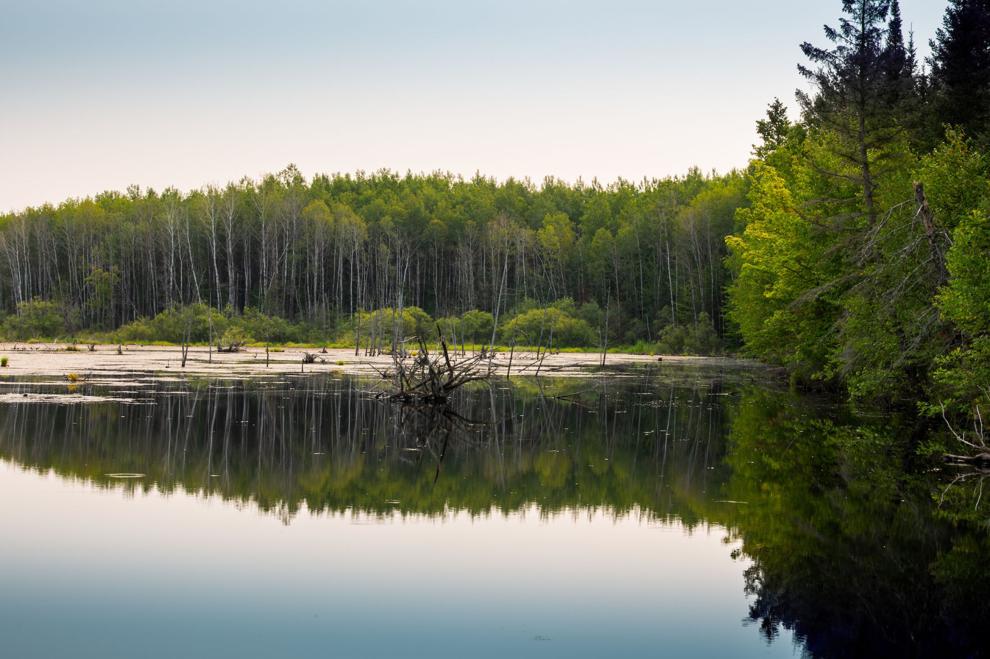 In the 1960s, Wisconsin's two most prominent elected officials were conservationists.
One of them, Gaylord Nelson, the state's junior member of the United States Senate and the initiator of Earth Day, was a Democrat.
The other, Warren Knowles, the state's three-term governor and a leading figure in efforts to make the Wisconsin Department of Natural Resources a comprehensive resource management agency that puts an emphasis on protecting the environment, was a Republican.
Nelson and Knowles disagreed on plenty of issues. But they came together on the question of conservation...
...Full Story Here

Ken Notes:So true and a great read.

---
---
At the start of the spring semester, Dr. E. J. and Margaret O'Brien Hall was officially christened the new home for Marquette Business and innovation leadership programs. The new $60 million, 100,000 square-foot state-of-the-art facility is known for being the largest fully donor funded project in university history — but it's remarkable for another reason: sustainability.
Since the university broke ground for the project in March 2021, green features have been at the forefront of the building's design. In fact, sustainable elements have been a part of O'Brien Hall's DNA since before the business school project was conceived, dating back to the demolition of the site's former longtime occupant, McCormick Hall...
...Full Story Here

---
---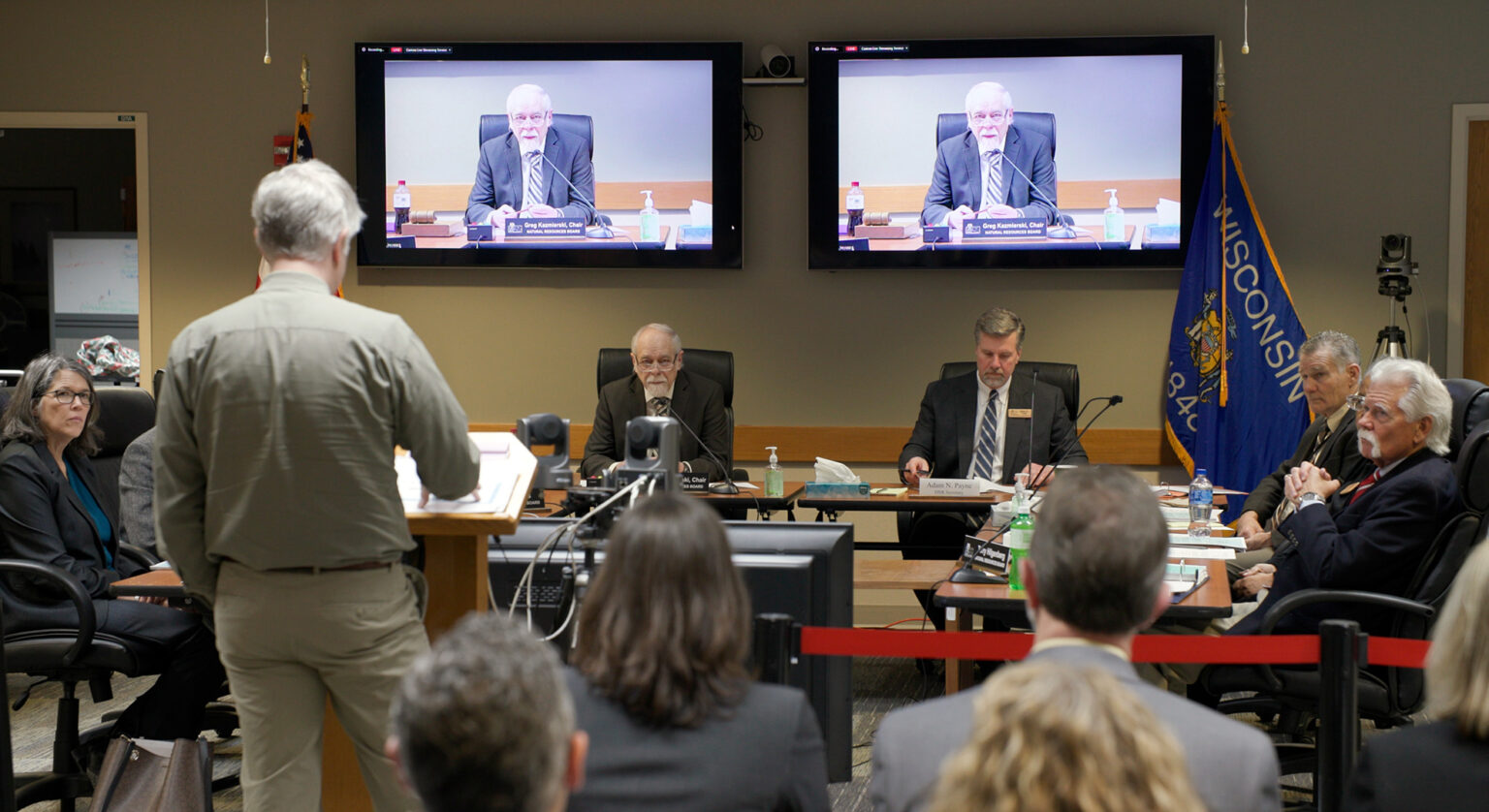 Adam Payne, announced as Wisconsin Department of Natural Resources secretary by Wisconsin Gov. Tony Evers in December 2022, presided over his first meeting and declared his top priority will be water quality.
MADISON, Wis., (AP) — The board that regulates Wisconsin`s natural resources entered a new phase on Jan. 25, meeting for the first time with a majority of members appointed by Democratic Gov. Tony Evers after months of stonewalling by a Republican who refused to step down.

Evers` new appointee as Department of Natural Resources secretary, Adam Payne, presided over his first meeting and declared that his top priority will be water quality. He praised Evers for proposing $100 million more to fight PFAS contamination during the State of the State address Tuesday. That money is far from locked in; however, Republican lawmakers would have to approve it first....

...Full Story Here

---
---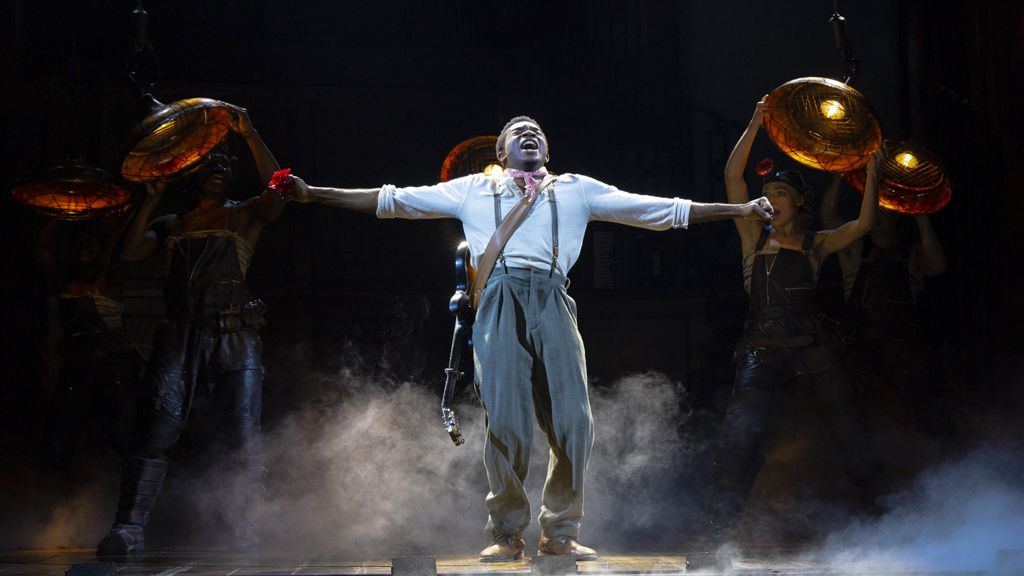 ...The show follows Eurydice, who works in the underworld to escape a world plagued with climate change-induced turmoil and poverty. Her lover, Orpheus, rescues her and the couple shows others how to escape their "hellish" environment....
...
"Hadestown" runs at the Overture Center for the Arts from Jan. 24 to 29. For ticket information, click here. ...
See Also:
...Full Story Here

---
---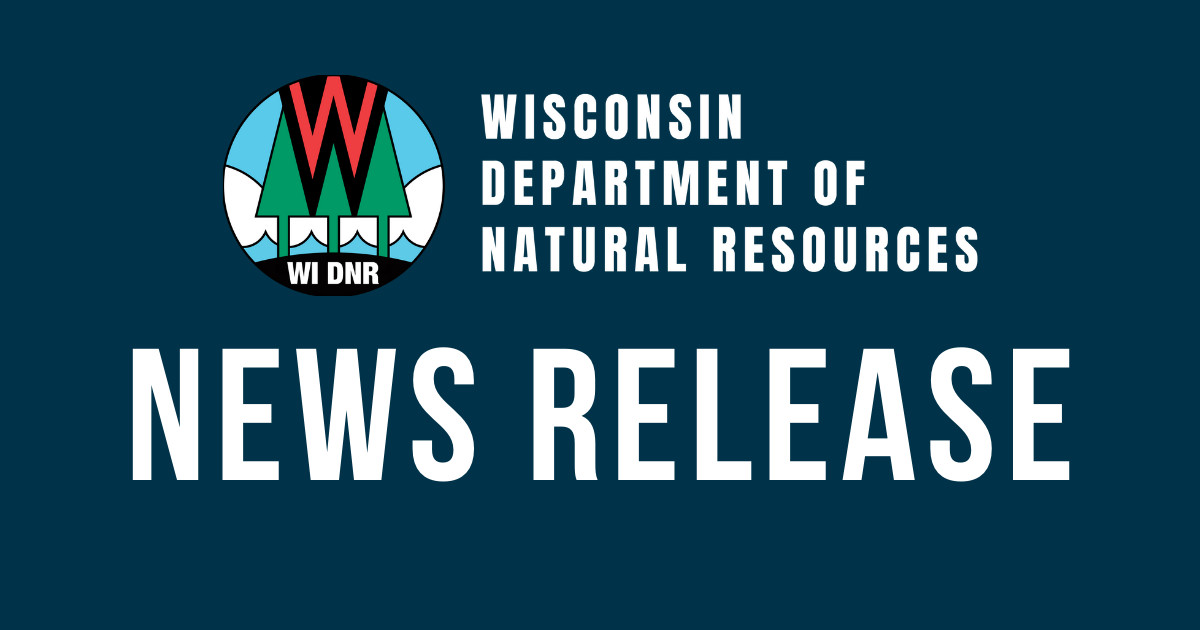 MADISON, Wis. – The Wisconsin Department of Natural Resources (DNR) today announced the City of Crandon is an applicant for funding through the Safe Drinking Water Loan Program (SDWLP) to address deficiencies in its public drinking water system. This project includes the replacement of water mains along East Glen Street, South Park Street and Polk Street in the City of Crandon to improve system hydraulics and reduce the risk of water main breaks.
Activities related to this project are minor actions under Chapter NR 150, Wis. Admin. Code, for which no environmental analysis is required; however, following the Safe Drinking Water Loan Program federal requirement 40 C.F.R. §35.3580, an environmental review must be conducted before funding this project...
See Also:
City is first in Wisconsin to treat all its municipal water supply for `forever chemicals`

...Full Story Here

---
---
Heavy demand during cold weather combined with outages may require emergency measures
Catherine Bresser had canceled plans to travel from Milwaukee to Detroit for Christmas because she didn't want to risk getting caught in a potential snowstorm. That meant she was stuck at home when We Energies asked customers to lower their thermostats to around 60 degrees amid roaring winds and freezing cold on Dec. 23...

...Full Story Here

---
---

---
---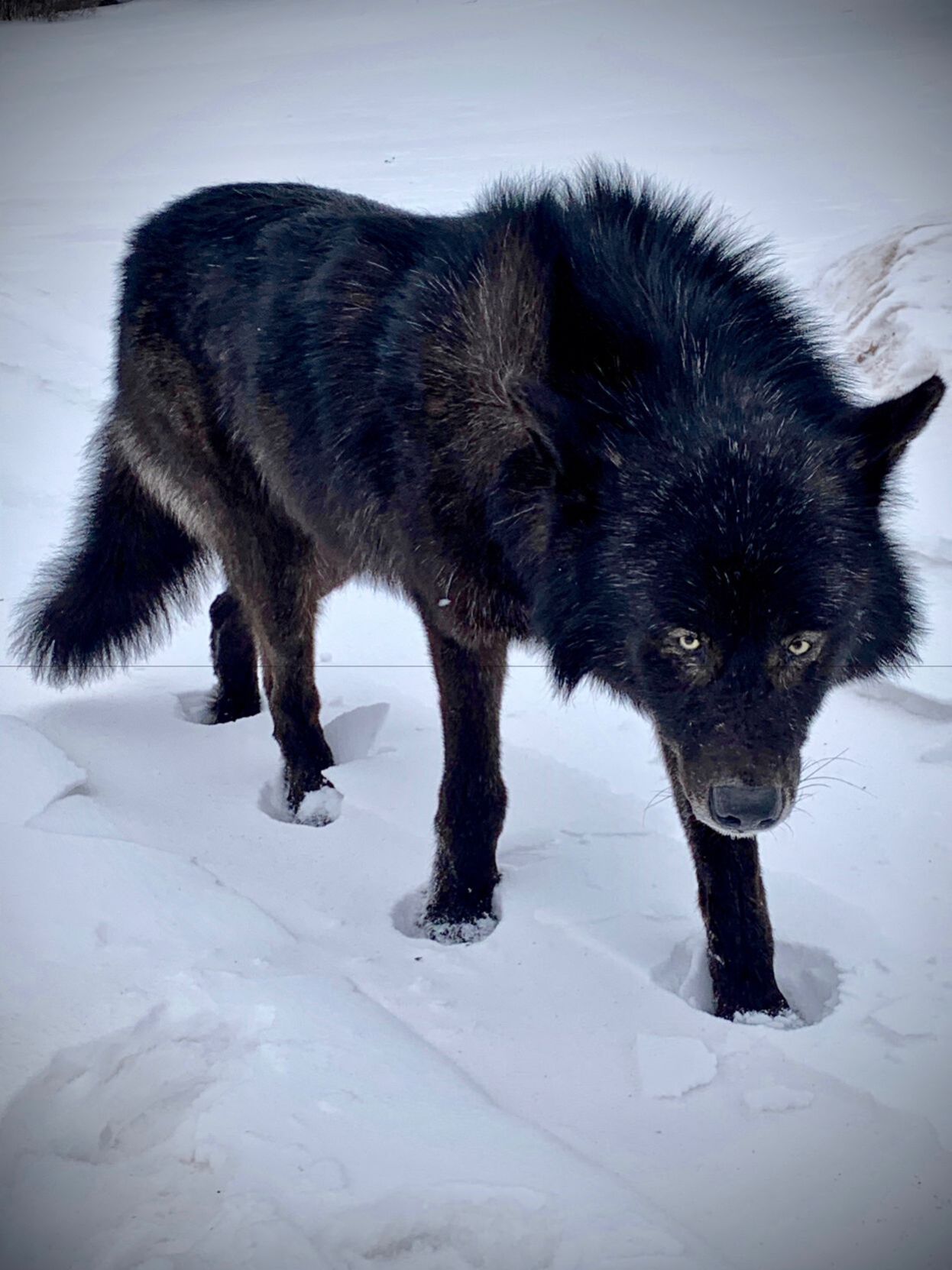 Maintaining social distancing during the COVID-19 pandemic that boiled over Wisconsin during what has been called "the darkest of winters" was easier for outdoor addicts than others. One of the images I won't forget was is the massive dead black wolf curled up at the bottom of a snow-covered bluff overlooking Lake Superior. Tire tracks, spots of blood and the eventual recovery by a game warden told the story. Someone had illegally shot the animal, thrown it into the back of a truck and dumped it off the end of a dead-end road. In decades of working and playing in the outdoors, it was one of the most stunning animals I'd ever seen...
...Full Story Here

Ken Notes: Catch, spay and neuter, release.

---
---
Trump's Agriculture Secretary, Sonny Perdue, speaking at the World Dairy Expo, Madison's Alliant Energy Center 2019, infamously said: "Now what we see, obviously, is economies of scale … — big get bigger and small go out." He was heartlessly saying that small dairy farms might not survive. Wisconsin Democratic Senator Tammy Baldwin correctly rang the alarm: "More than 2,000 dairy farms in Wisconsin have gone out of business since President Trump took office."...
...That is the bleak future that Wisconsin Manufacturers & Commerce (WMC) wants for Wisconsin. The WMC is suing and threatening small rural towns that want to limit pollution from large industrial farms that degrades the quality and safety of groundwater and streams. The WMC is a big bully that can't resist throwing its weight around against the common good. Corporations over small dairy farms and the public interest...
...Full Story Here

Ken Notes: I miss Bill in the Wisconsin State Journal....

---
---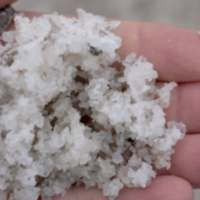 This winter has already brought significant snowfall to much of the U.S. Historically, more snow has meant more road salt. It's an effective way to clear roads — but also brings cascading environmental impacts as it washes into rivers and streams.
But amid one powerful winter storm that walloped the Midwest in December, employees from the La Crosse County Facilities Department in Wisconsin did something a little different.
As usual, they clocked into work well before dawn to plow the county's downtown parking lots. They were followed by facilities director Ryan Westphal, who walked each of the lots, checking for slick spots. Finding none, he didn't lay any salt down on top. ...
...Full Story Here

---
---
Salt is synonymous with winter in the state of Wisconsin. We use plenty of it in front of our houses, on our sidewalks, and on roadways. But how much salt is enough?
Some groups across the state of Wisconsin are bringing awareness about salt usage, and how to properly use it while finding other solutions. Alyssa Reinke is the Northeast Wisconsin Consortium Coordinator for the Fox Wolf Watershed Alliance in association with the Wisconsin Salt Wise Partnership. She says overuse of salt can lead to runoff, which can contaminate bodies of water.
"We can't take the salt out (of water)," Reinke says, "one teaspoon of salt permanently pollutes 5 gallons of water. A little bit of salt makes a large imapct. Too much salt can be toxic for aquatic animals."...
See Also:
...Full Story Here

Ken Notes: NOT a simple issue. When I was a mayor in 2000 we tried less salt and it was great until the first major accident.

---
---
Wisconsin ecologists and UW-Madison campus planners are looking to land-based practices to help benefit the environment.
The current climate crisis presents a myriad of challenges: biodiversity loss, increased rainfall, flooding, erosion and extreme weather. The global scope of these effects paints climate change as a daunting threat, but turning back to nature could provide potential solutions, according to the United Nations.

Land-based practices utilizing nature are a way to help lessen the effects of climate change, according to the Guardian. At the local level, certain instances are being implemented in southern Wisconsin and on campus at the University of Wisconsin-Madison.

Community members are using practices like ecological restoration and natural climate solutions to mitigate the effects of a changing climate. UW-Madison built green infrastructure projects into its campus, and in southern Wisconsin ecologists are working to restore native ecosystems...

...Full Story Here

Ken Notes: Managing storm-water, greener infrastructure, using roofs for solar and water collection, better landscaping, biodiversity, water treatment, setbacks from lakes and streams...

---
---
The end of this month marks one year of the Hodag Solar Park being operational.
The 50-acre solar farm is 21,000 solar panels just south of Rhinelander.
When it first went online, the Hodag Solar Park was expected to produce 7.5 megawatts or enough power for more than 2,000 homes.
According to Wisconsin Public Service spokesperson Matt Cullen, it's been doing just that...
...Full Story Here

---
---

Ken`s Notes: Every week in WDNGreen.com I aggregate a few articles on electric vehicles, these are national articles and often of personal interest to me...

---
---
Tuesday, January 17, 2023, 7:00am
The small northwest Wisconsin community of Laketown is being sued by the state's largest business lobbying group for trying to regulate large industrial farming operations. We talk to a reporter and a lawyer about the latest battle over expanding feedlots and concerns for public health.
...Full Story Here

---
---
Today, at a White House Summit on Accelerating Lead Pipe Replacement hosted by Vice President Harris, the Biden-Harris Administration announced new actions and progress to deliver clean drinking water, replace lead pipes, and remediate lead paint to protect children and communities across America. Through historic levels of funding from President Biden's Bipartisan Infrastructure Law and American Rescue Plan, annual appropriations, and harnessing a variety of tools across federal, state, and local government, the Administration is delivering tangible progress on the groundbreaking
Biden-Harris Lead Pipe and Paint Action Plan
announced in December of 2021. The Biden-Harris Administration is working aggressively to replace all lead service lines in America in the next decade...
...Full Story Here

---
---
MARINETTE, Wis. (WLUC) - One person's trash is another's treasure. A Wisconsin man has become well known in the fishing community for his salvage dives across Wisconsin and Upper Michigan.
Ed Bieber started diving four years ago.
"I started out filling up a little bin," Bieber said. "Then it turned into having a boogie board, filling that. Then, it turned into scuba diving, filling a kayak full of lures and anchors and trash."
He has found everything from fishing rods to electronics and a 1942 Winchester gun. Bieber will also remove logs or tires that people catch their lines on...
...Bieber began building his social media presence as "Ed the Diver" about a year ago...
...Full Story Here

Ken Notes: Visit his website!!!!

---
---
What if you could design a house that on a cold day in January would stay at 70 degrees inside — without running the furnace? Or even having a furnace?
It`s already being done.
In fact, what`s known as the Passivhaus concept came to the United States in 2006, and is being used to construct buildings throughout the U.S.
Maine Public recently visited a passive house in the town of Hope to find out how it works — and what it costs.
...Full Story Here

---
---

Links we like supporting Wisconsin`s Environment and Business. You can also search 10 years worth of our articles:
Search
https://www.sierraclub.org/wisconsin
...Full Story Here
Ken Notes: Share this and if you want to be included:
Call us - 608.334.2174 or Editor [at] WDNGreen.com....

---
---
In a speech at his daughter's wedding, Adam Payne, the newly appointed secretary-designee of the Wisconsin Department of Natural Resources (DNR), told a story about the first time he went deer hunting with her and the joy they shared when she harvested a doe and buck that day...
..."The neat thing about the DNR is — though you have all these different factions and yes, it can be controversial and we're all gonna take our share of bullets from time to time — it's also, I think, it's a pretty cool challenge to be able to work with so many different entities and stakeholders and learn from them and just grow from their different points of view and their cultures and their background and then try to piece it together and build consensus and at the end of the day, do what's right for our environment and the people that rely on it," he says....

...Full Story Here

---
---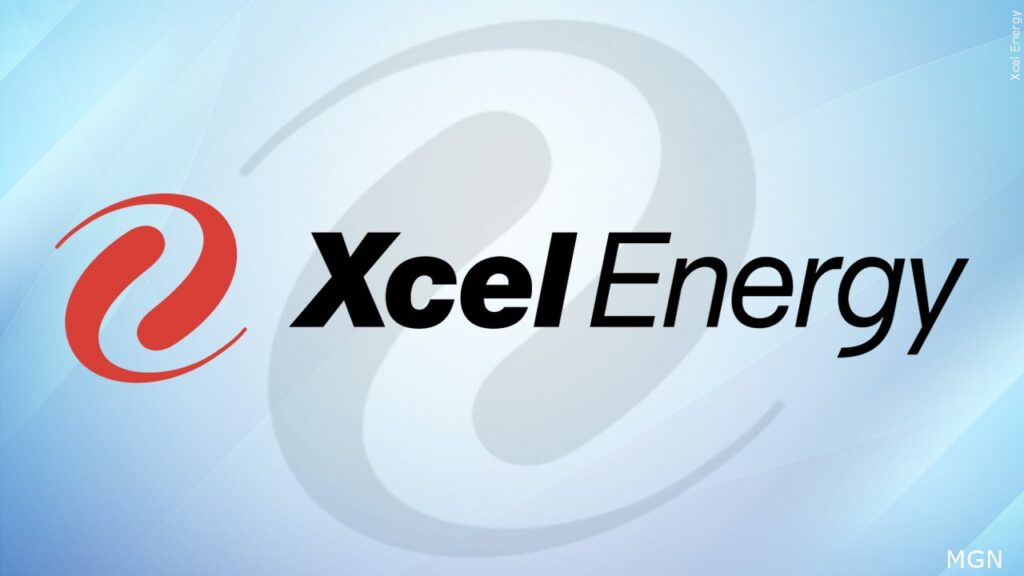 EAU CLAIRE, Wis. (January 19, 2023) –
Xcel Energy and Bayfield County have signed an agreement to partner to construct Wisconsin's first microgrid under an innovative new utility program. Through Xcel Energy's EMPOWER Resiliency program, Bayfield County, in far northern Wisconsin, will build a microgrid to enhance the county's emergency services and response system, ensuring it is capable of operating in the event of a utility outage without interruption....
...Full Story Here

---
---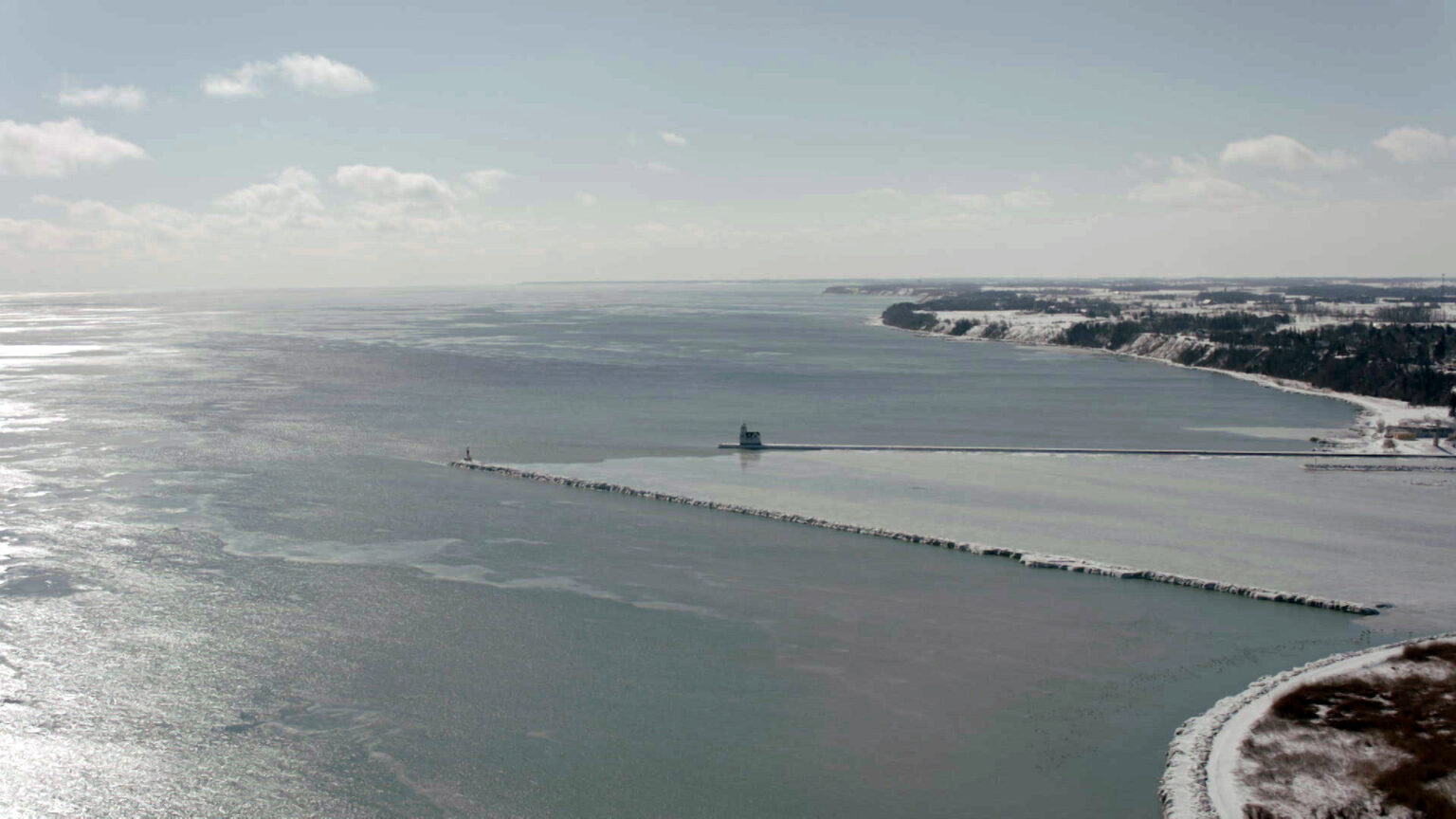 A wetter atmosphere and slower freezing of the Great Lakes has made wintertime temperature increases in Milwaukee and Green Bay among the highest in the nation as research projects that rises will continue.
...Full Story Here

---
---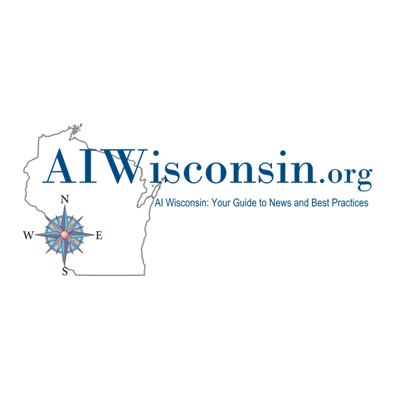 Ten thousand environmentally minded business professionals, 500+ News outlets and reporters, and even a treehugger or two now read WDNGreen each week. Thank you!
Please
share WDNGreen with a friend
...
WDNGreen Network of Links
... or
Search WDNGreen
...
Ken Harwood
Advocating for Wisconsin
Editor [at] KenHarwood.com
608.334.2174
...Full Story Here

---
---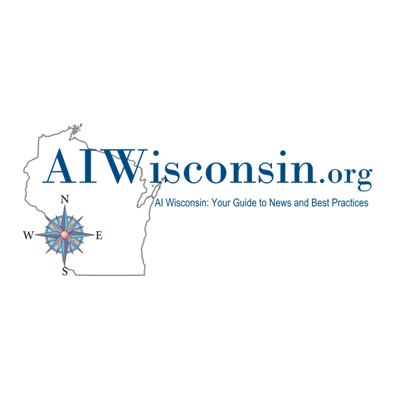 An agenda for the new administration...
An overriding principal - Restore Wisconsin to the bipartisan national environmental leadership it once enjoyed...
Building and Design

Work with developers, architects, communities, and business to ensure the highest and most cost effective Green building practices are used in new development.

Expedite projects who guarantee the best environmental practices and make sure the systems are in place to ensure this. Trust but Verify.
Avoid costly mandates and restrictions that will move businesses to other states or regions.

Mining

Explore the restoration of the sulfide mining moratorium or...

Work with counties to create and enforce new mining regulations, restrictions and enforcement.

Delay approval of any new mines until counties have their regulation policies in place.
Restore DNR environmental staff and expertise to levels that can review any requests in a timely manner.
Require a site reclamation fund be established from the onset of any approved project with a plan in place for complete site reclamation.
Allow municipalities to enact special utilities in lieu of or in addition to regular taxes for issues like impact on roads, utilities, infrastructure, and public safety.


Renewable Energy and Fuels

Work with the utilities, business and communities to encourage the use of renewables, reduced carbon output, and better reporting and measurement.
Establish a PSC willing to work with business and power companies while progressing to a lower carbon renewable future.

Do not impose legislative mandates on renewables but rather incentivize use of new technologies while maintaining an open dialogue among all parties involved.


Our Watersheds and the Great Lakes

Become a strong partner in Great Lakes–St. Lawrence River Basin Water Resources Compact.
If water is removed from the watershed, require that it be returned cleaner that it was taken. Again make sure DNR has the resources to monitor and ensure this policy.


Land Use and Transmission / Pipe Lines

Require the need and or profit for new systems to Wisconsin citizens. If a system like tar sand or electricity is for other states or regions, require that the land uses benefits all citizens in our state in lower utility costs, additions public facilities and reduced air and water pollution.
Require that any new system create an environmental offset equal to or greater than the land they take. This can be done in two ways: One additional Parks, Public Lands, Trails, Access to Waterways, Etc. OR Two reduced carbon emissions through the elimination or older less efficient production facilities or the conversion to renewable or exponentially lower emission fuels.


CAFO`s and Agricultural Issues

Address and regulate CAFO`s like the "cities" that they are.

Develop regulations and controls to address the scale of effluent that these facilities produce.
Consider using CAFO`s as a model for new waste treatment like digestion and pasteurization.

Preserve the small farm in Wisconsin by encouraging sound environmental practices in a cost effective way.

Work with all farms, businesses, and communities to improve watersheds, runoff and source point pollution focusing on results rather that penalties or mandates.


Transit and Mass Transit

Improve our transit and shipping corridors like rail and interstate access to encourage Wisconsin to become an efficient distribution hub for the Midwest.
Encourage communities to adopt new and more efficient mass transit systems.
Encourage the use of more efficient buses, trucks and vehicles in the state.


ECO Tourism

Explore ECO Tourism as an option to preserve our vast agricultural heritage and natural waterways and woodlands.
Allow ECO TIF financing to pair tourism development with land and watershed preservation.

...Full Story Here

Ken Notes: Just a few ideas, please feel free to pick and choose then share with those on both sides of the isle that will be making decisions.

We now have an opportunity to grab the pendulum in the middle and make a real long term difference in how we manage our resources and what kind of Wisconsin we leave to our grandchildren!

These are personal viewpoints shaped by your feedback. They are not the positions of my sponsors or partners.

---
---
Hot off the "press," AgSTAR's updated handbook is a comprehensive compilation of the latest knowledge in the industry on best practices for anaerobic digestion and biogas systems.
For 26 years, the United States Environmental Protection Agency (US EPA) AgSTAR Program has been helping farmers and communities across the United States develop and implement anaerobic digestion (AD) biogas systems. These systems are critical to reduce methane emissions from manure management operations, while also providing other environmental and economic benefits. As a trusted partnership program, AgSTAR helps educate the public on best practices for designing, implementing and maintaining digester projects and brings together leading experts to discuss opportunities and challenges for advancing the biogas industry.
AgSTAR's newest resource, the
Anaerobic Digester Project Development Handbook
, is a comprehensive compilation of the latest knowledge in the industry on best practices for AD/ biogas systems. The goal of the Handbook is to ensure long-term project success for AD biogas systems by providing background and a framework for AD project development.
...Full Story Here

Ken Notes:I would love to see Wisconsin become the leader in this technology! Every farmer and elected official in the state should download this.

---
---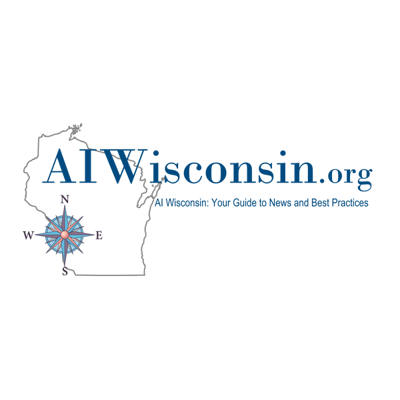 Coverage of local and national eco news for commercial development, home, transportation, food and community. We search for environmentally friendly news that makes economic sense for Wisconsin.
ONLINE HERE
. Please share with a friend. To receive WDNews GREEN on Monday of each week as an email you must subscribe -
secure link to subscribe is here
.
Want to comment, or have an idea:
Ideas[at]WisconsinDevelopment.com
We may now need to build a coalition that is willing to lobby from a "greener" yet pro business perspective. Lots of HUGE issues: Sand Mining, CNG, LEED Alternatives, Focus On Energy, LED Lighting R&D, Cleaner Power Generation, Recycling, Power Lines, Electric Cars, Wind, Solar, Bio Fuels, Digestors, Green AG, Business Incentives...And of course the Greenest and Happiest of Holidays to you!
Please consider sponsoring WDNGreen!
WDNews GREEN will be emailed on Mondays, included in WDNews on Thursdays, and online all the time at: WDNGreen.com Each week we will find 10 to 20 articles from Wisconsin and across the Nation dealing with environmental issues. Our goal is to promote environmental excellence from a sound business perspective.
Our resource guide at the bottom of this publication will continue to grow, and you may add links, suggest articles, include your press releases, or comment by
eMailing Me
. As always thanks for reading, and if you would like to sponsor or get involved call 608.334.2174...
...Full Story Here
Ken Notes: Please forward this to friends and colleagues who have an interest in our economy and environment.
You may eMail Me Here
.

---
Start Week: 2 - Query String:SELECT * FROM wdngreen WHERE `issue` > 2 and volume = 11 OR `issue` > 90 ORDER BY sortorder