---

---
---
Wisconsin set to produce most cranberries in world for 2023
The 50th annual Warrens Cranberry Festival, or Cranfest, is set to take place in Warrens, Wisconsin from Sept. 22 to Sept. 24. Warren, a hub of cranberry production, is known as the "Cranberry Capital of Wisconsin."
According to The World Population Review, Warrens typically has just over 500 permanent residents. But close to 140,000 cranberry lovers from around the world flock to Cranfest each year, according to the
Warrens Cranberry Festival website
...
...Full Story Here

---
---
Climate change is a global problem, so it can feel daunting to try to combat it as one person living in one city in Wisconsin. But panelists in a Cap Times Idea Fest virtual session tried to make tackling climate change on an individual scale a bit less paralyzing.
In "What Can I Do To Combat Climate Change?" the Cap Times convened a panel of leaders working to address the issue locally. From investing in solar panels, to weatherizing your home, to taking the bus, or just talking with your neighbors, the advocates shared a variety of ways each person can take steps to live greener...
...Redmond is the director of the Wisconsin Office of Sustainability and Clean Energy. She leads the implementation of the state's first-ever Clean Energy Plan...
...Full Story Here

Ken Notes: Ah, but many don`t want to talk about it, even more still deny it is happening and even more deny that people have anything to do with it. I believe we all need to make smart choices regarding it and we can and will make a difference, because it is worth fighting for. Now replace the word it in this post with the words OUR FUTURE share with a friend.

---
---
The DNR is using data from the Great Lakes Coastal Wetland Monitoring Program to prioritize restoration efforts in the Lower Green Bay and Fox River
A program to monitor coastal wetlands across the Great Lakes is helping support efforts to clean up one of the most polluted hotspots in the region.

The Great Lakes Coastal Wetland Monitoring Program has been monitoring the health of more than 1,000 wetlands in the region since 2011. Crews collect data from around 200 wetlands each year to evaluate water quality and the state of breeding birds, fish and amphibians. More than 400,000 acres of coastal wetland habitats have been assessed, according to the U.S. Environmental Protection Agency.

The program and researchers with the University of Wisconsin-Green Bay have been working closely with the Wisconsin Department of Natural Resources to develop a strategy for measuring priority populations and habitats for fish and wildlife in lower Green Bay, according to Erin Giese. She's a principal investigator for the program, and she's also a senior researcher at the Cofrin Center for Biodiversity at UW-Green Bay...
...Full Story Here

---
---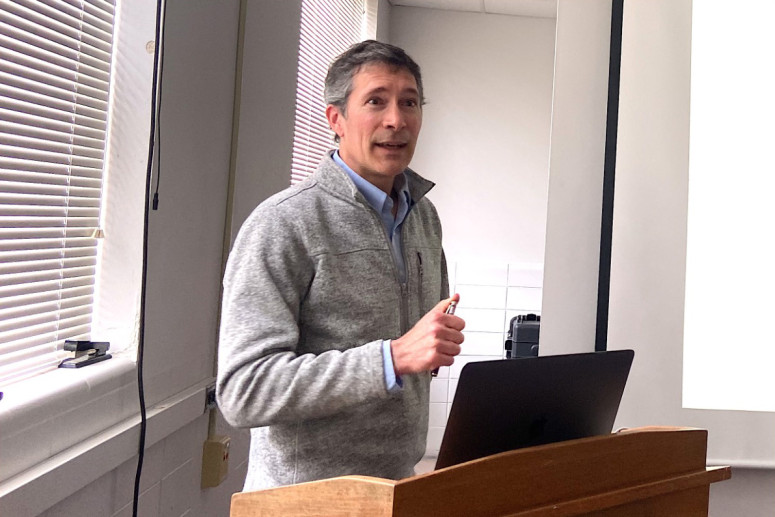 Steve Vavrus has been named the new state climatologist and director of the Wisconsin State Climatology Office.
"It's an honor to serve as director of the revitalized office. We're looking forward to using the new resources to deliver expanded climate services so that Wisconsinites can use weather and climate information most effectively," says Vavrus, who is also a senior scientist and the assistant director of the Nelson Institute's Center for Climatic Research at the University of Wisconsin–Madison.
Vavrus has served as the interim director of the SCO since the start of 2023. He is an expert on global climate change, extreme weather and Wisconsin climate. He also co-directs the Wisconsin Initiative on Climate Change Impacts and formerly served as the chair of the American Meteorological Society's Polar Meteorology and Oceanography Committee...
...Full Story Here

---
---
Last week, the Biden administration weakened environmental protections for millions of acres of wetland across the country.
This comes after the Supreme Court's May decision in Sackett v. EPA.
In the case, private landowners wanted to fill in wetlands.
Under the Clean Water Act, the Environmental Protection Agency ordered them to stop and charged them with large fines.
The Supreme Court ruled that wetlands needed to be clearly connected to other federally recognized bodies of waters to count as falling under national protection with the Clean Water Act.
Sackett v. EPA is a huge case.
For over 40 years, under eight presidential administrations, the Clean Water Act has served as the federal government's main tool in managing water pollution.
With this decision, that precedent is undone...
...Full Story Here

---
---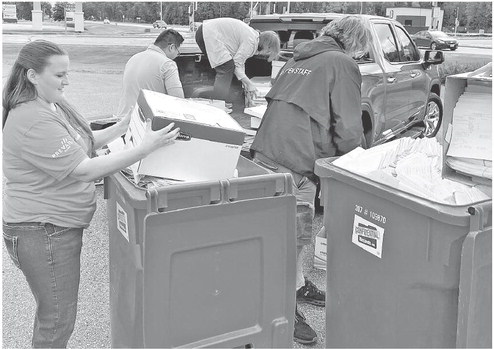 Prevail Bank is a community bank that takes seriously its vision of making a lasting, meaningful, and positive impact. This year, as a result of its free community shred days held at each of its nine branches, 13.5 tons of paper was collected and shredded, saving 230 trees ….
• 27 barrels of oil - enough to run the average car for over a year (17,010 miles)
• 55,350 kilowatts of energy - enough power to cover the annual usage of 6+ average homes
• 43.2 cubic yards of landfill and
• 810 pounds of pollution "Sustainability and building a better tomorrow for our customers and the next generation are important to us," said Nathan Quinnell, Prevail Bank President. "Working together to pursue what's possible is what Prevail Bank does best."
...Full Story Here

---
---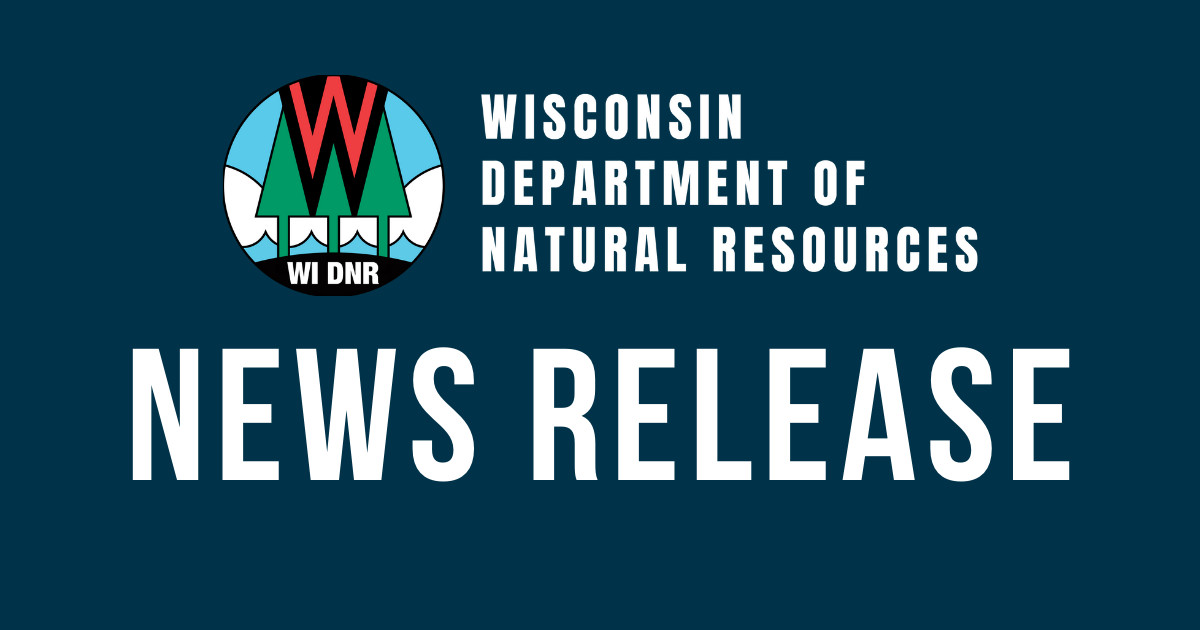 MADISON, Wis. – The Wisconsin Department of Natural Resources (DNR) and Wisconsin Housing and Economic Development Authority (WHEDA) invite the public to the second annual Home and Habitat Fest, an event of free food, live music and family-friendly activities focused on housing and natural resources at Havenwoods State Forest in Milwaukee from 11 a.m. to 1:30 p.m. on Saturday, Sept. 30.
Join us to learn about the steps to becoming a homeowner, resources to navigate rental issues and small steps everyone can take to improve habitat in their community.
See Also:
...Full Story Here

---
---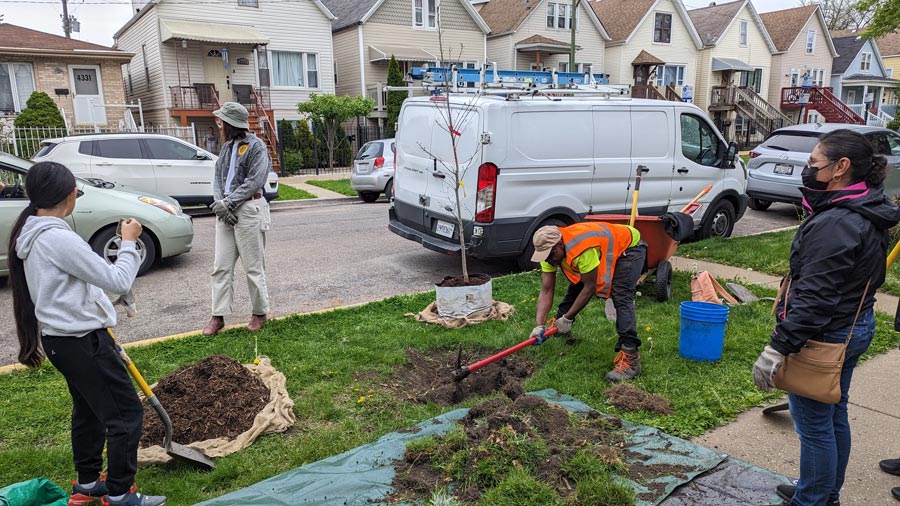 For 60 years, Openlands has been advancing nature-based answers across three states.
Every year, the effects of climate change become more evident.

Hotter summers, more frequent extreme weather events, intense droughts, and rising sea levels are among human-induced consequences that have also reduced natural landscapes and biodiversity.

For six decades, Chicago-based Openlands has worked across Indiana, Illinois, and Wisconsin to counteract climate change by protecting and preserving the Great Lakes and saving or restoring more than 85,000 acres in urban, suburban, and rural settings. A leader in environmental advocacy, the organization applies a community-first approach, uniting groups to bring change.

And it has a longstanding devotion to trees...

...Full Story Here

---
---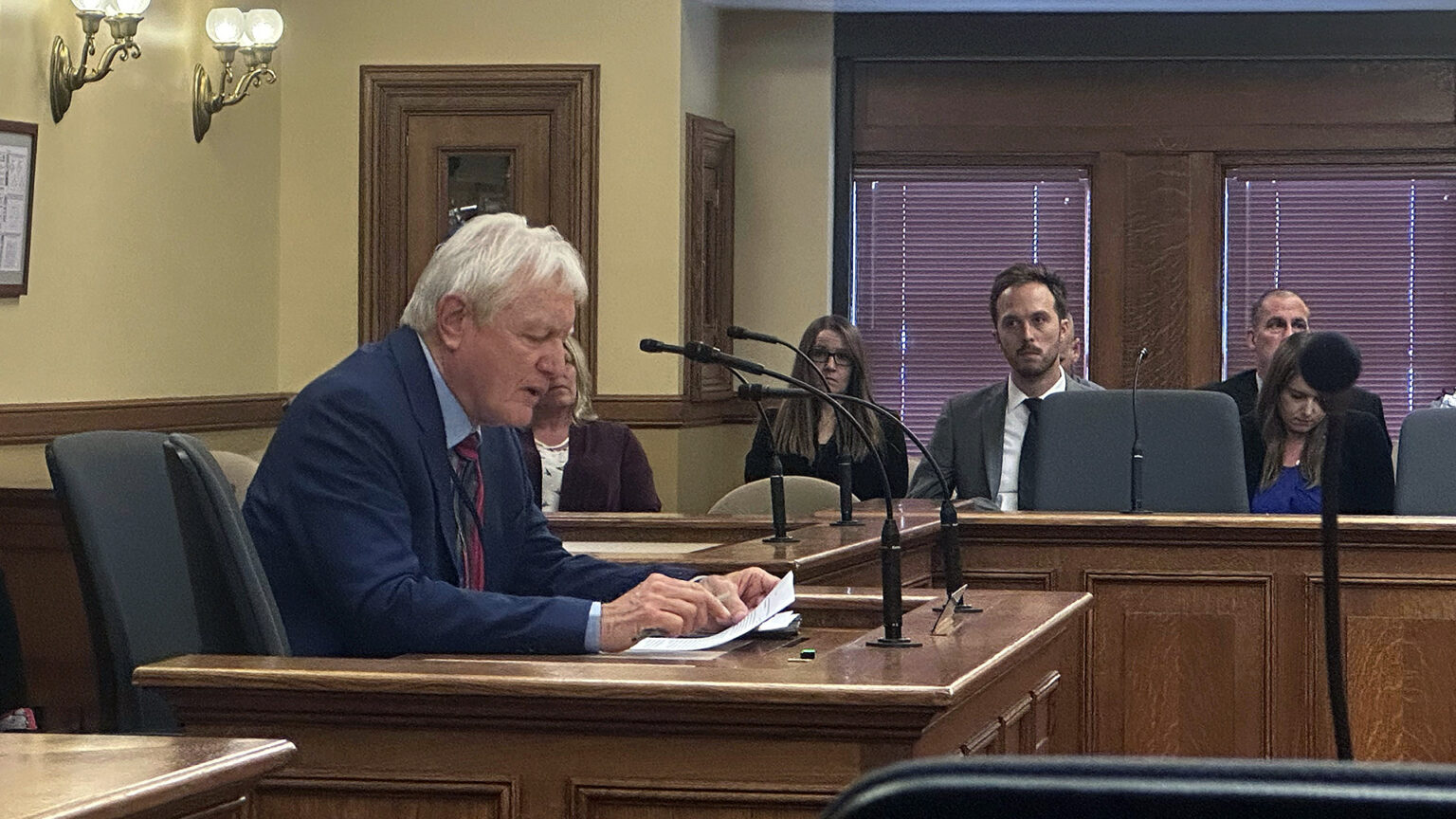 Wisconsin Natural Resources Board appointees Sandra Dee Naas and Jim Vandenbrook described their position on regulating wolves and groundwater in a state Senate committee confirmation hearing.
MADISON, Wis. (AP) — Two more of Democratic Gov. Tony Evers' appointees to the state Department of Natural Resources board tried to convince Republican state senators on Sept. 22 to confirm them, saying they don't believe in a firm wolf population goal and would approve state environmental regulations that are tougher than federal standards.

Republicans who control the Senate's sporting heritage committee peppered Sandra Dee Naas and Jim VandenBrook with questions for more than an hour, trying to feel out their positions on a host of contentious outdoor issues...
...Full Story Here

---
---

Partner Level Sponsors

About Sponsorship
...Full Story Here

---
---
After one year of Climate-Smart grants, organizations are focused on developing ways for farms to profit from carbon sequestration, other practices
It has been one year since the U.S. Department of Agriculture announced the first recipients of more than $3 billion in grant funding for projects focused on a "climate-smart" future for agriculture.
While many of the five-year grant projects are just getting started, Wisconsin groups receiving the funds say they`re optimistic the work will not only lead to a better future for the environment, but a more profitable one for farmers.
Joe Tomandl is head of the Dairy Grazing Apprenticeship, a national apprenticeship program for farmers that started in Wisconsin. His organization was awarded $4.8 million through the Climate-Smart Commodities grant program to create a system to quantify the environmental benefits of growing pasture for grazing cows.

...Full Story Here

Notes:

---
---
Lawsuit that Threatens to Eliminate Environmental Oversight of Large Livestock Operations
Wisconsin Farmers Union and Clean Wisconsin filed a motion to intervene in a lawsuit that threatens to eliminate critical environmental oversight of Wisconsin's largest livestock operations.

The lawsuit was originally filed against the Department of Natural Resources (DNR) in May by Wisconsin Dairy Alliance and Venture Dairy Cooperative, lobbying groups that represent the interests of concentrated animal feeding operations (CAFOs). The CAFO groups allege the DNR lacks authority to require large livestock operations housing more than 1,000 animal units to apply for permits under Wisconsin's water pollution permitting program.
Wisconsin Farmers Union and Clean Wisconsin have petitioned to intervene in the lawsuit to protect water resources and the health and wellbeing of rural communities.

"It's no secret that animal waste is one of the biggest sources of water pollution in Wisconsin. Our state's longstanding permitting program for very large animal operations helps limit the amount of manure contaminating our rivers, lakes, streams and drinking water. The idea that the DNR can't require Wisconsin's largest livestock facilities to meet permitting standards at all, or that somehow CAFOs don't cause water pollution, has no legal or factual basis," said Clean Wisconsin Attorney Evan Feinauer....
...Full Story Here

---
---
From eagles to mussels, scientists work to learn more about how forever chemicals affects animals
From bald eagles nesting near Lake Superior to mussels in the Mississippi River, scientists are increasingly studying Wisconsin wildlife for signs of the impact of ingesting the forever chemicals more commonly known as PFAS.

Per- and polyfluoroalkyl chemical compounds, or PFAS, are odorless and tasteless chemicals that have been showing up in private and public water systems across the state.

The chemicals have been around for decades and are associated with hundreds of products people use including firefighting foam, non-stick cookware and stain-resistant clothing. They are linked to health problems in humans, including certain cancers and liver disease...
...Full Story Here

---
---
Wisconsin lawmakers agreed Wednesday to settle allegations that two factory farms violated their pollution permits for more than a quarter of a million dollars.
The Legislature`s Joint Finance Committee unanimously approved a $17,500 settlement with North Side Genetics LLC in Fennimore and a $228,000 settlement with Stahl Brothers Dairy LLC. The state Justice Department accused North Side Genetics of failing to construct a feed storage runoff control system by an Aug. 1, 2019, deadline. The department accused Stahl Brothers Dairy of Luxemburg of multiple manure-spreading violations.
Republicans passed a state law in late 2016 that requires the Justice Department to obtain permission from the finance committee before entering into legal settlements...
...he committee on Wednesday also signed off on a $940,000 settlement with Didion Milling Inc. The Justice Department sued the company in November 2020 alleging inspectors discovered multiple emissions, record-keeping and reporting violations at its Cambria corn mill in 2019. A grain dust explosion at the mill two years earlier killed five employees....
...Full Story Here

Ken Notes: The sad fact is that they budget for this...

---
---
More than a dozen citizen and environmental groups are suing the Environmental Protection Agency to force better regulation of large farms to protect water quality.
Food & Water Watch, along with a dozen other groups, filed a lawsuit on Friday in federal court. The legal challenge follows the EPA's rejection of two petitions that had sought revisions to the agency's rules for concentrated animal feeding operations or CAFOs.
Midwest Environmental Advocates and Kewaunee CARES, both based in Wisconsin, were among groups that filed the Friday lawsuit as a result of a 2017 petition. Voskuil, a staff attorney for Midwest Environmental Advocates, said they wanted the EPA to change CAFO regulations to more closely follow the federal Clean Water Act and better protect water...
...Full Story Here

Ken Notes: I wish we could work together to digest, heat the effluent, use less water, and till anything that is spread. Farm are doing all of this and making money...

---
---
A coalition of more than two dozen conservation groups sent a letter to the U.S. Forest Service (USFS) Tuesday seeking to stop a logging project in the Chequamegon-Nicolet National Forest over concerns that the Trump administration's approval of the project didn't adequately account for its environmental impacts.
The plan, known as the Fourmile Vegetation Project, was approved in November of 2020, yet the conservation groups argue that many of the environmentally focused actions of the Biden administration since then should prevent the USFS from moving forward with seven planned timber sales in the 12,000 acre project...
...Full Story Here

Ken Notes: Wouldn`t an option here be to sit down the the harvesters and discuss their policy regarding old growth and clear cutting. Quality forest management is really the key here. Also the alternative to managed cutting is clear cutting in South America where an even more significant impact on carbon in guaranteed.

---
---
EAU CLAIRE, Wis. (WEAU) - Having clean, fresh water easily accessible is something we are used to in Wisconsin. Now, funding for student research at UW-Eau Claire will help to continue keeping our waters clean.
The university has received over $200,000 from the Freshwater Collaborative of Wisconsin, a statewide initiative to expand student interest in water-related jobs.
From watershed monitoring to an environmental science fair, Associate Professor of Geology & Environmental Science at UW-Eau Claire, Dr. Sarah Vitale, said the university will be involved in a total of five different projects.
"We have a field course that brings students from across UW system to come and do a freshwater studies field course in this part of the state....
...Full Story Here

---
---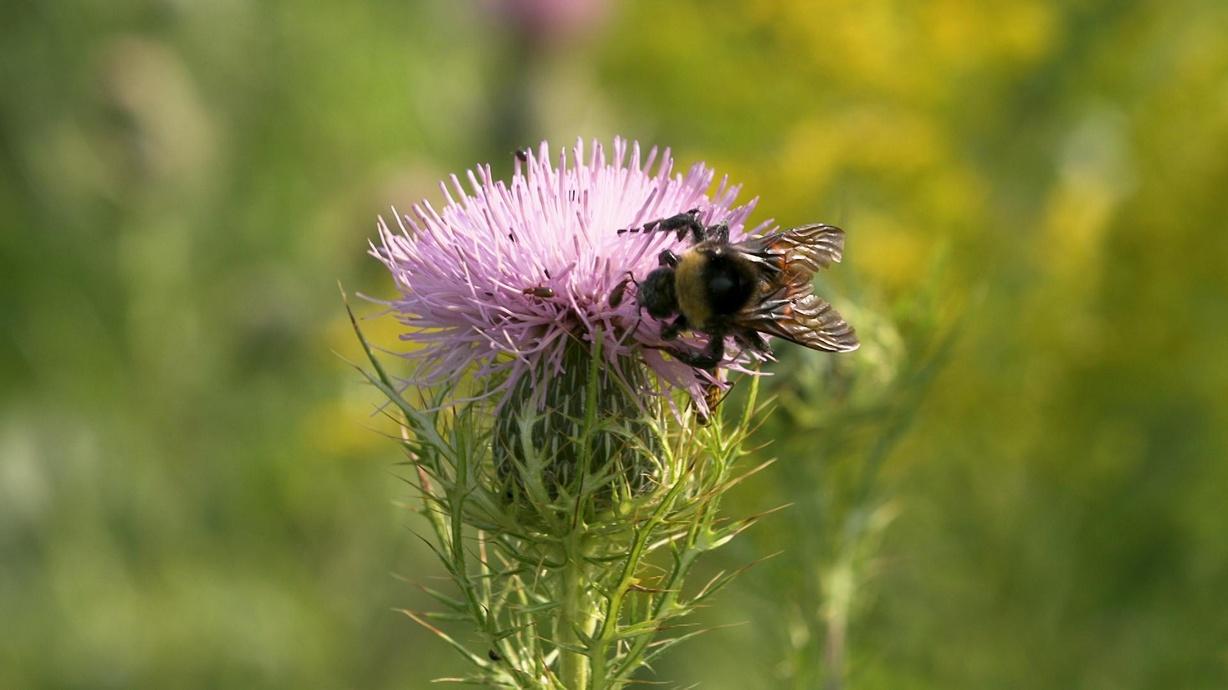 Declining populations of the state`s native bee species are being tracked through participatory science projects — discovering nests of the endangered rusty patched bumble bee is one success story.
Native bee populations in Wisconsin and around the world have been declining for decades.

In many cases, bee populations have collapsed due to a number of factors and for some species, their populations have decreased by as much as 90%.

"Climate change, land use changes, habitat loss and pesticides are all playing a role. And each one of those stresses out the bees a little bit. Then when you combine them all together, it's an awful lot for them to handle at once," said Elizabeth Braatz, an insect ecologist with the Wisconsin Department of Natural Resources...
...Full Story Here

Ken Notes: This is a huge deal, bees are our canary in the coal mine and we need to listen to what they are telling us...

---
---

---
---
You may imagine squirrels out in the woods gathering pine cones, but you might see people doing it too.
The Wisconsin DNR wants help collecting red pine seed for their reforestation program.
The DNR's tree nursery in Boscobel will be using up the last of the red pine seed they have in storage.
They're asking members of the public to collect seed to replenish their supply.
Early September is the prime time to collect the red pine cones as they turn from green to purplish brown and reddish-brown tips develop.
The DNR is seeking red pine cones at that mature stage, when the color has just turned brown but the scales have not yet opened to release the seeds.
Red pine can be found throughout the state, especially the sandy soils of central, northwest and northeast Wisconsin.
The DNR pays $125/bushel for properly collected red pine cones....
...Full Story Here

---
---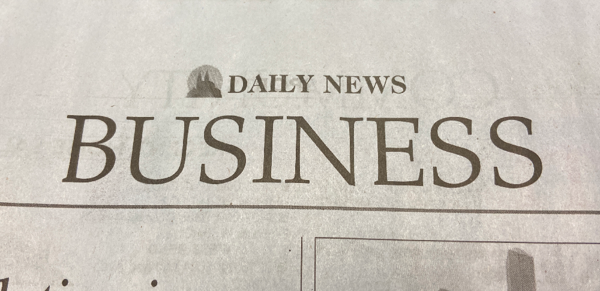 GERMANTOWN — Wisconsin Manufacturers and Commerce (WMC) announced their winners for the 2023 Business Friend of the Environment Award recently, and Waste Management in Germantown was one of the recipients.
These awards are presented in three categories, according to company size. Businesses must demonstrate they have made significant improvements in the areas of sustainability, environmental stewardship or environmental innovation. The goal of this awards program is to demonstrate to state policymakers and the public that businesses are leading in sound environmental practices...
...Full Story Here

---
---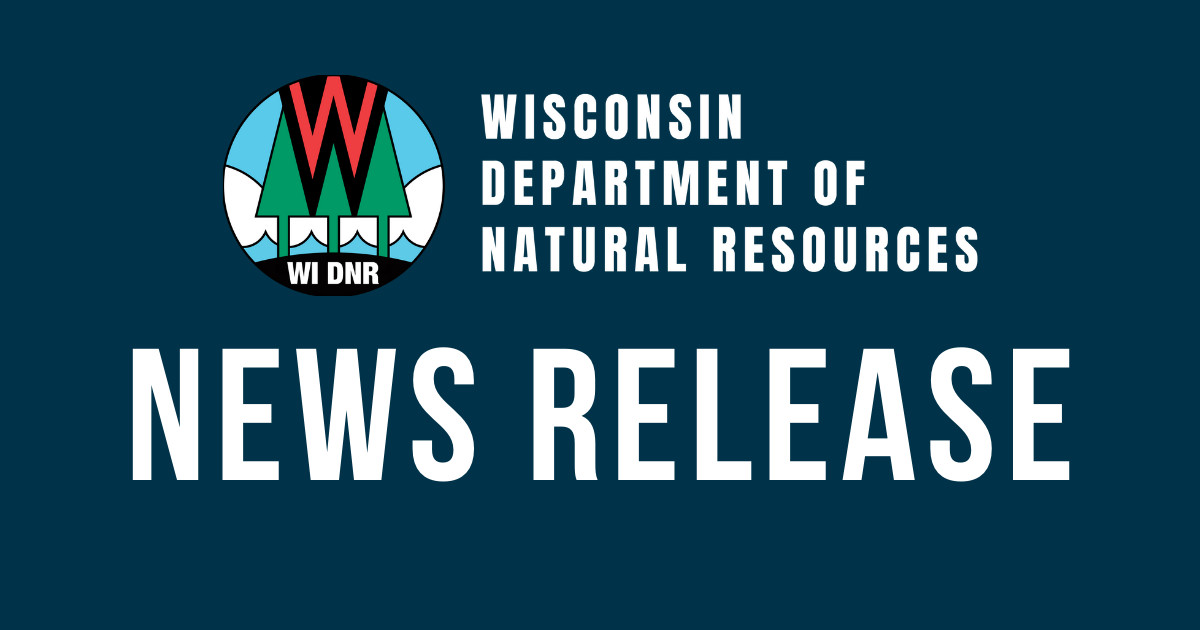 MADISON, Wis. – The Wisconsin Department of Natural Resources (DNR) welcomes RSG-Norlake (Norlake) as a Tier 1 participant of the state's Green Tier program.
Green Tier is a voluntary program for businesses, local governments and organizations who are already on the path to sustainability and want support achieving even more. Tier 1 of Green Tier encourages, recognizes and rewards companies committed to superior environmental performance...
...Full Story Here

---
---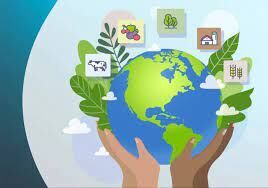 One of the hot phrases that we have been hearing more and more lately is "climate-smart." This has been an overall theme for many decisions made by the Biden-Harris administration`s Department of Agriculture. These climate-smart" investments have finally started to take shape and show results.
During a visit to Wisconsin to celebrate one year of the Partnerships for Climate-Smart Commodities program, Agriculture Secretary Tom Vilsack talked about the 141 projects that got $3 billion in funding—most of them already being locked into contracts and actively receiving funding. In order to receive any type of funding, the projects have to be used for agriculture or forestry, work towards combatting climate change, and support rural communities...
...Full Story Here

---
---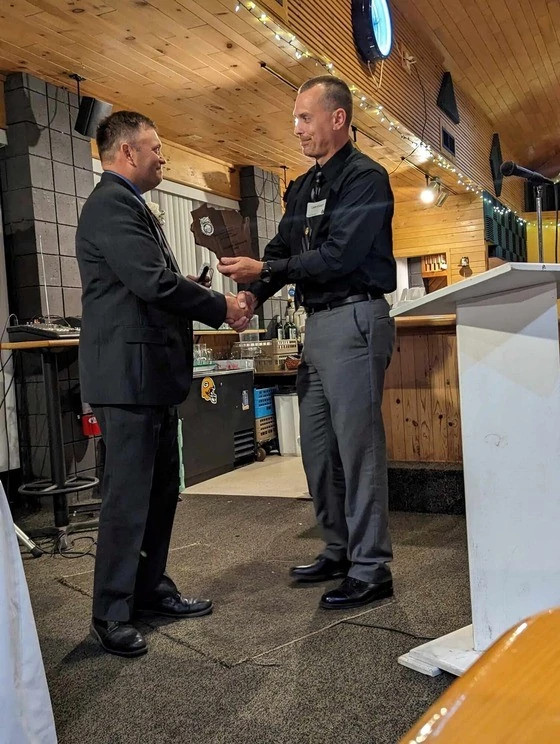 MADISON, Wis. – The Wisconsin Department of Natural Resources (DNR) today announced DNR Conservation Warden Lt. Bryan Lockman was awarded the Warden of the Year for 2022.
Warden of the Year, formally known as the Haskell Noyes Efficiency Award, is the highest honor bestowed to a state conservation warden. Recipients demonstrate an ability to lead a quality law enforcement conservation program that excels in balancing enforcement, education and community involvement. The award is named after the late Milwaukee businessman who, 93 years ago, created the award as a way to honor those who protect our state's natural resources...
...Full Story Here

Ken Notes: Congratulations!

---
---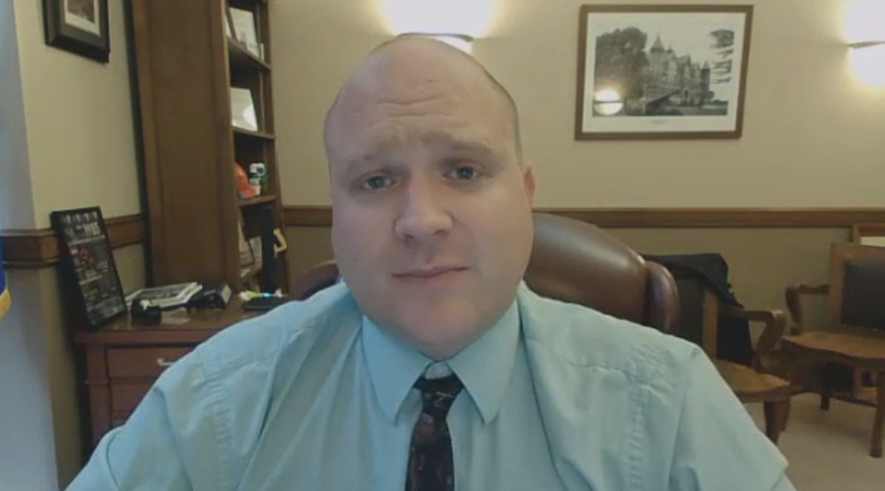 MADISON (WKOW) -- Wisconsin lawmakers are set to introduce a new bill that targets indoor air quality in schools across the state.
The bill aims to revive a previous law passed in 2009, Wisconsin Act 96, which sought to address environmental sustainability by creating an Environmental Quality Task Force and Indoor Environmental Quality Management Plan that provided reports and guidance to school administrators.
In partnership with the Department of Public Instruction, the task force was also responsible for providing recommendations to the state superintendent to create a model for management practices and training of district employees.
...Full Story Here

---
---
GREEN BAY (WLUK) -- More than 300 scientists, conservationists, and other stakeholders are gathering in Green Bay to talk about the quality of the environment.
Specifically, they`re addressing the 43 Areas of Concern around the Great Lakes...
...Full Story Here

---
---
The chemicals are called disinfection byproducts and have been a known problem for years. Some 295 million people drink water where one type of byproduct has been detected at levels above the Environmental Working Group's suggested health guidelines, according to the advocacy group's
drinking water database
.
Part of the problem comes from a delicate balance in the water system. Many utilities add extra disinfectant at their treatment plants so that the water stays clean as it travels through water towers, water mains, service lines and, ultimately, to people's homes...

...Full Story Here

---
---

Ken`s Notes: Every week in WDNGreen.com I aggregate a few articles on electric vehicles, these are national articles and often of personal interest to me...

---
---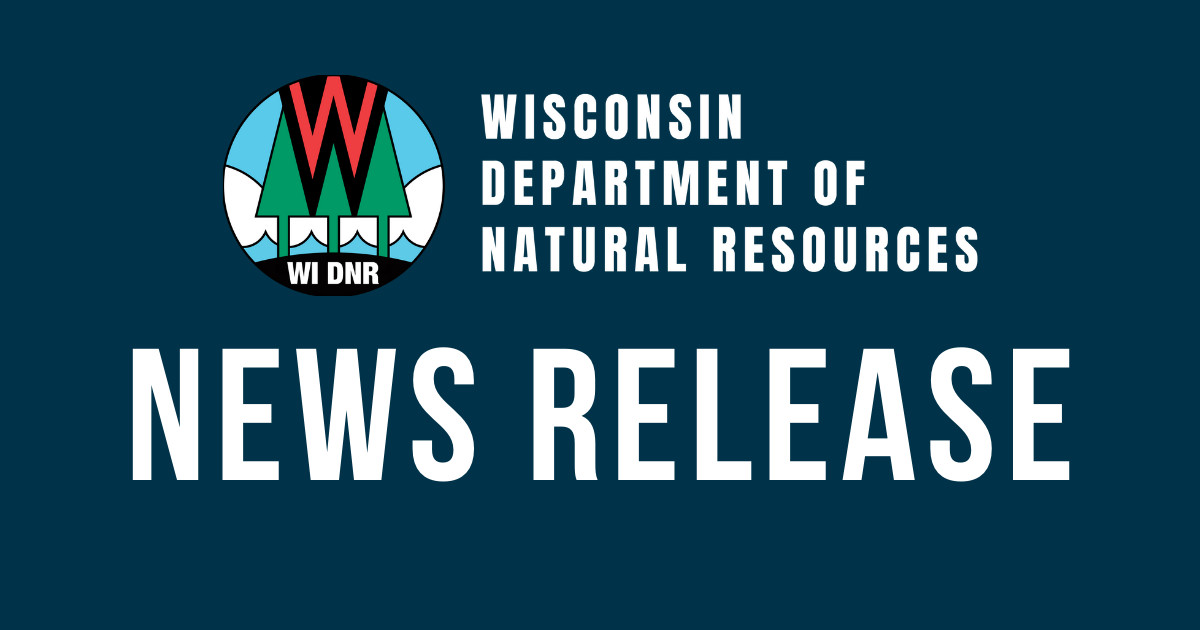 MADISON, Wis. – The Wisconsin Department of Natural Resources (DNR) is seeking public comment on a draft environmental assessment (EA) for the proposed issuance of two grant awards through the DNR Shooting Range Grant Program.
One grant is for a project at the Langlade County Gun and Bow Range for a variety of range improvements. The other grant is for a sporting clays expansion project at the Wausau Skeet and Trap Club.
Subject grant funds originate with the U.S. Fish and Wildlife Service Pittman-Robertson Basic Hunter Education and Safety Subprogram...
...Full Story Here

---
---
Milwaukee, Wis., September 13, 2023 – This week, the U.S. Department of Agriculture is celebrating the one-year anniversary of the Partnerships for Climate-Smart Commodities funding opportunity's initial project selection. Joining producers, project leaders, and project partners, Agriculture Secretary Tom Vilsack visited a farm in Wisconsin, where he commemorated the progress made thus far in standing up these initial projects. He highlighted how projects from this effort will raise awareness and implementation at scale of climate-smart production practices, activities, and systems on working lands and with a diverse range of farmers, ranchers, and private landowners, and emphasized how this effort will promote rural prosperity and support the fight against climate change...
...Full Story Here

---
---
Flamingos were spotted in Lake Michigan at South Beach Park in Port Washington last week. It`s the first time they`ve ever been seen in Wisconsin, so it`s safe to say they aren`t familiar with our chilly fall and winter climate.
Can wild flamingos survive in colder weather? Will they stick around? Here`s what we know about the flamingos spotted last week.
Where are the flamingos now?
The flamingos were last spotted on Saturday afternoon in the Wisconsin River north of Wisconsin Dells, about 100 miles from the Port Washington`s South Beach...
...Full Story Here

---
---
Even when the funding is lined up for green restoration efforts in northern Wisconsin, a lack of affordable housing makes it hard to attract workers and get started.
Northern Wisconsin's landscape is defined as much by the stunning shores of Lake Superior or the Bad River as the region's seemingly endless winters. But as climate change accelerates, attention is shifting to ways of controlling a steep increase in stormwater, which means doubling down on existing management practices and turning to nature for inspiration.

Nature-based solutions involve strategies like restoring streams degraded by intense logging activity, installing rain gardens next to parking lots and buildings to absorb moisture, and bringing back wetlands to purify and protect shorelines. Such efforts not only help mitigate the effects of climate change but can also create new jobs...
...Full Story Here

Ken Notes: There is an easy solution here! Build affordable tiny homes on the borders of our most amazing landscapes and nature preserves. Use the housing today for restoration workers and tomorrow to encourage a tourism economy to sustain the restoration efforts. Eco tourism could bring billions into the State...

---
---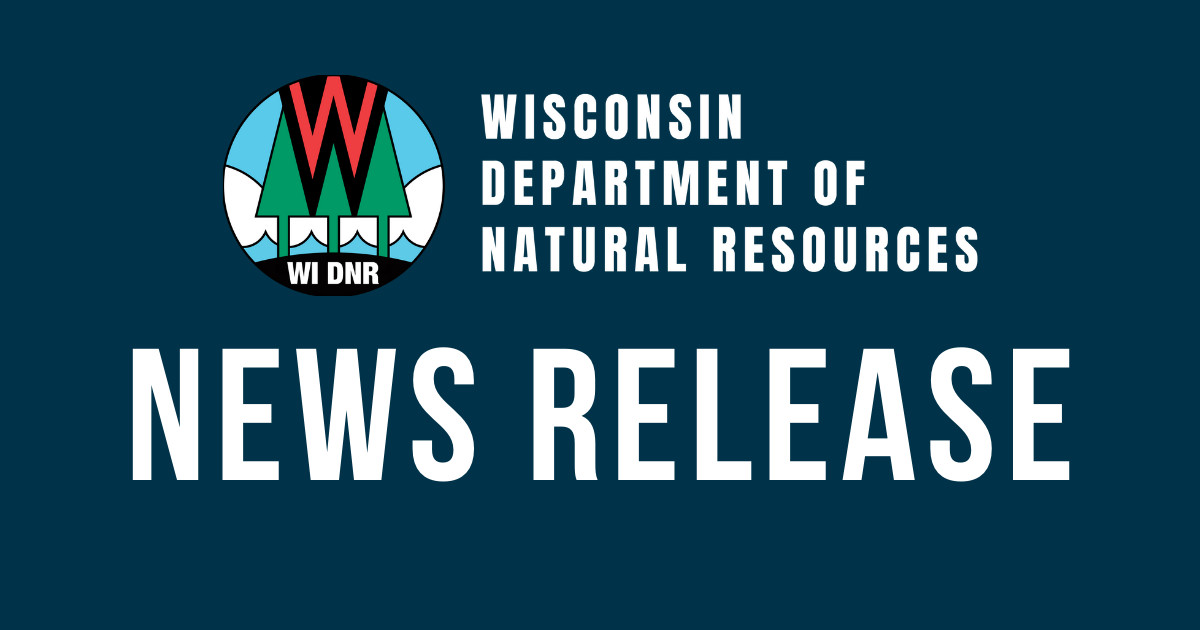 MADISON, Wis. – The Wisconsin Department of Natural Resources (DNR) today announced the village of Baldwin is an applicant for funding through the Safe Drinking Water Loan Program (SDWLP) to improve its public drinking water system.
The projects include the replacement of watermains on Curtis Street, 8th Avenue, 9th Avenue, Oak Street and Maple Street as well as rehabbing the north water tower in the village of Baldwin.
Activities related to this project are minor actions under Chapter NR 150, Wis. Admin. Code, for which no environmental analysis is required; however, following the Safe Drinking Water Loan Program federal requirement 40 C.F.R. §35.3580, an environmental review must be conducted before funding this project.
The Safe Drinking Water Loan Program has determined that the project will not result in significant adverse environmental effects, and no further environmental review or analysis is needed before proceeding with funding the project...
...Full Story Here

---
---

Links we like supporting Wisconsin`s Environment and Business. You can also search 10 years worth of our articles:
Search
https://www.sierraclub.org/wisconsin
...Full Story Here
Ken Notes: Share this and if you want to be included:
Call us - 608.334.2174 or Editor [at] WDNGreen.com....

---
---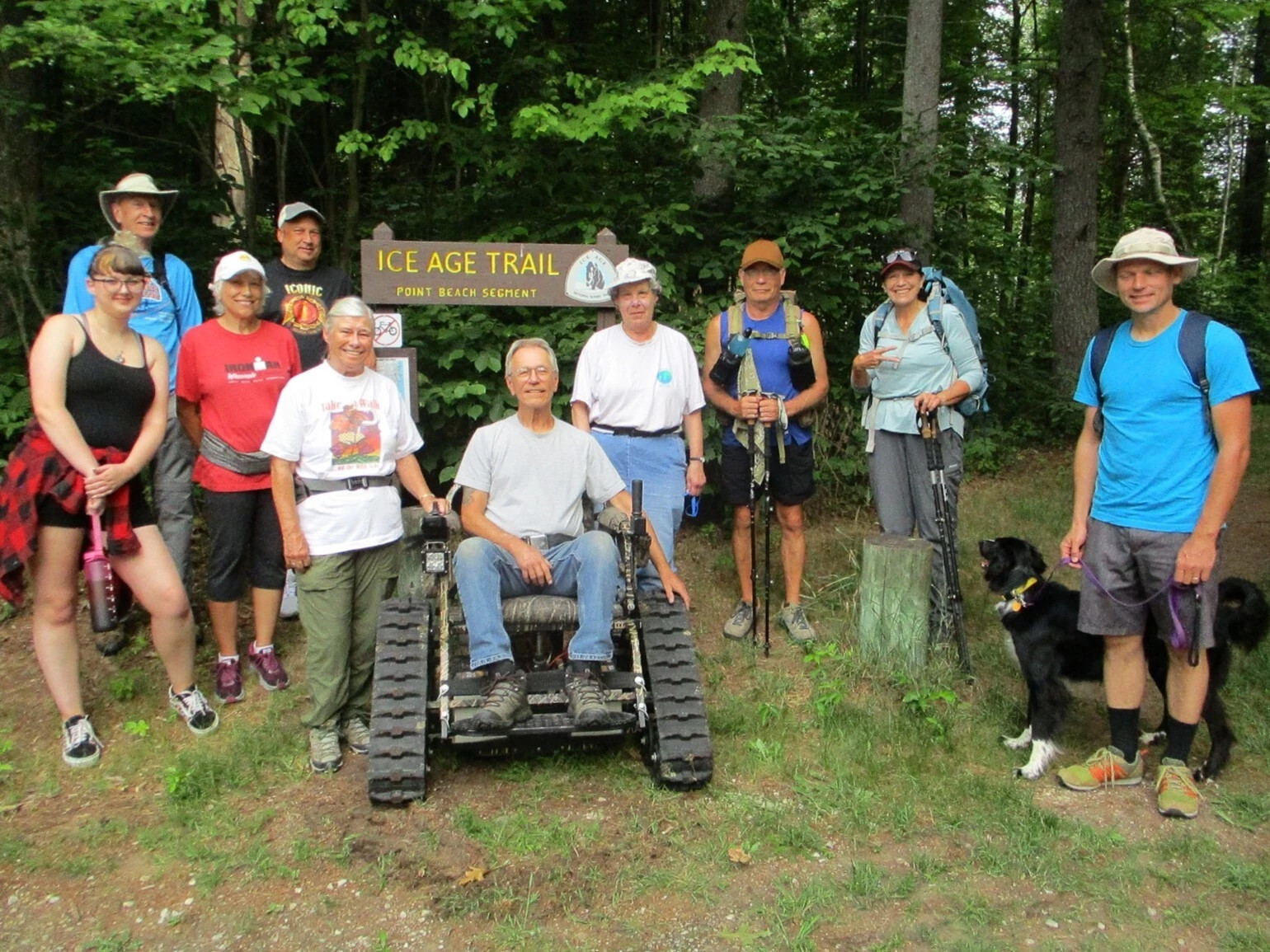 Celebrate Accessibility With New Outdoor Wheelchair Program
TWO RIVERS, Wis. – The Wisconsin Department of Natural Resources (DNR) will celebrate the launch of a new outdoor wheelchair program on Thursday, Sept. 28, 2023, from 1 to 3 p.m. at Point Beach State Forest in Two Rivers, Wisconsin. This new program will bring outdoor wheelchairs to various state-owned properties.

"These specially designed chairs allow people of all abilities to recreate within state parks and forests in new ways, providing universal access to trails and programs," said Steve Schmelzer, DNR Parks and Recreation Management Bureau Director...

...Full Story Here

---
---
A Wisconsin State Senator has proposed legislation that would make it easier for the state's retailers to offer E15 motor fuel.
Republican Joan Ballweg is the Chairperson for the Senate Agriculture and Tourism Committee. She says, "This is just coming out right now. It's something that has been in the works for the last couple of years, and another way that agriculture can provide our energy infrastructure."
Ballweg tells Brownfield this is very important for Wisconsin, which has several successful ethanol plants. She says the bill if passed, it would provide funding and incentives to expand the availability of renewable fuel. "Money for our current fuel stations, that they can do these upgrades because they have to do some changes at their pumps and, it would also say that anyone new that is building, that you put in the technology so that you can get to 15%."..
...Full Story Here

---
---
Four months ago, the U.S. Supreme Court decided on a case that impacts waters in Wisconsin and across the country. Sackett v EPA resulted in diminished federal protections for wetlands – the natural "sponges" that soak up stormwater and contaminants and provide rich wildlife habitat.
A free virtual symposium zeroing in on impacts on the Great Lakes is coming up next week, Oct. 3, at noon. Among the panelists is Melissa Scanlan, a water policy expert and director of the Center for Water Policy within UW-Milwaukee's School of Freshwater Sciences...
...Full Story Here

---
---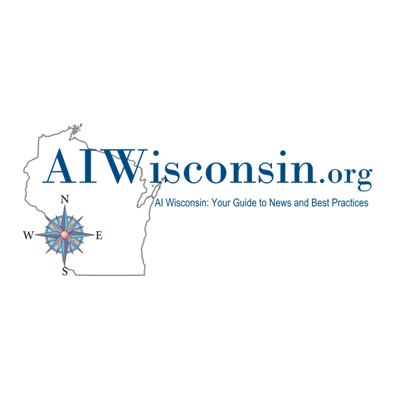 Ten thousand environmentally minded business professionals, 500+ News outlets and reporters, and even a treehugger or two now read WDNGreen each week. Thank you!
Please
share WDNGreen with a friend
...
WDNGreen Network of Links
... or
Search WDNGreen
...
Ken Harwood
Advocating for Wisconsin
Editor [at] KenHarwood.com
608.334.2174
...Full Story Here

---
---
Hot off the "press," AgSTAR's updated handbook is a comprehensive compilation of the latest knowledge in the industry on best practices for anaerobic digestion and biogas systems.
For 26 years, the United States Environmental Protection Agency (US EPA) AgSTAR Program has been helping farmers and communities across the United States develop and implement anaerobic digestion (AD) biogas systems. These systems are critical to reduce methane emissions from manure management operations, while also providing other environmental and economic benefits. As a trusted partnership program, AgSTAR helps educate the public on best practices for designing, implementing and maintaining digester projects and brings together leading experts to discuss opportunities and challenges for advancing the biogas industry.
AgSTAR's newest resource, the
Anaerobic Digester Project Development Handbook
, is a comprehensive compilation of the latest knowledge in the industry on best practices for AD/ biogas systems. The goal of the Handbook is to ensure long-term project success for AD biogas systems by providing background and a framework for AD project development.
...Full Story Here

Ken Notes:I would love to see Wisconsin become the leader in this technology! Every farmer and elected official in the state should download this.

---
---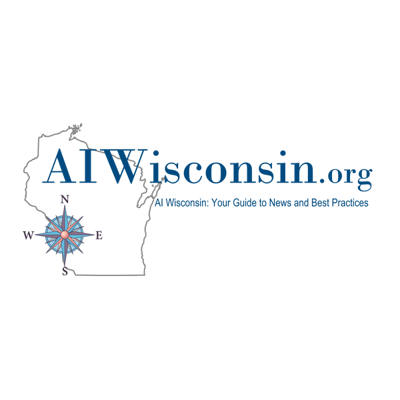 Coverage of local and national eco news for commercial development, home, transportation, food and community. We search for environmentally friendly news that makes economic sense for Wisconsin.
ONLINE HERE
. Please share with a friend. To receive WDNews GREEN on Monday of each week as an email you must subscribe -
secure link to subscribe is here
.
Want to comment, or have an idea:
Ideas[at]WisconsinDevelopment.com
We may now need to build a coalition that is willing to lobby from a "greener" yet pro business perspective. Lots of HUGE issues: Sand Mining, CNG, LEED Alternatives, Focus On Energy, LED Lighting R&D, Cleaner Power Generation, Recycling, Power Lines, Electric Cars, Wind, Solar, Bio Fuels, Digestors, Green AG, Business Incentives...And of course the Greenest and Happiest of Holidays to you!
Please consider sponsoring WDNGreen!
WDNews GREEN will be emailed on Mondays, included in WDNews on Thursdays, and online all the time at: WDNGreen.com Each week we will find 10 to 20 articles from Wisconsin and across the Nation dealing with environmental issues. Our goal is to promote environmental excellence from a sound business perspective.
Our resource guide at the bottom of this publication will continue to grow, and you may add links, suggest articles, include your press releases, or comment by
eMailing Me
. As always thanks for reading, and if you would like to sponsor or get involved call 608.334.2174...
...Full Story Here
Ken Notes: Please forward this to friends and colleagues who have an interest in our economy and environment.
You may eMail Me Here
.

---
Start Week: 35 - Query String:SELECT * FROM wdngreen WHERE `issue` > 35 and volume = 11 OR `issue` > 90 ORDER BY sortorder