---

---
Looking back at a year of losses, wins, and signs of hope.
Bookended by an armed insurrection against the seat of US democracy in January and yet another Covid-19 surge in December, and peppered all along with multiple instances of clear evidence of a climate and biodiversity crisis edging dangerously beyond our control, 2021 has been a loss and anxiety-ridden roller coaster for many of us. But, as is always the case, it also offered us moments of joy, inspiration, and hope. During this time of reflection, we share with you the Journal team's annual roundup of key environmental news in the year that was.
We Didn't Quite 'Make It' on Climate Action

...more

---

Regulators have approved plans for three Wisconsin utilities to spend nearly $90 million on pollution controls required to continue burning coal at a power plant slated for conversion to natural gas.
Completed in 2011 at a cost of more than $2 billion, the Elm Road Generating Station in Oak Creek is jointly owned by We Energies, Madison Gas and Electric and WPPI Energy, a Sun Prairie-based cooperative that provides power to 51 municipal utilities.
In order to comply with federal regulations, the plant needs a new treatment system to remove toxic metals from water dumped into Lake Michigan...
...more

Ken Notes: Closing coal plants is very difficult. We are quick to say just switch to solar and wind, but the "process" is much more complicated. Also we need to make decisions as to how we establish the new grid, big solar and wind farms or more distributed smaller arrays. Next what is acceptable for co-gen. Finally we have not even started our bio RNG story yet. We need to seek a seat at the table and work with the utilities instead of against them...

---
MADISON - Wisconsin residents battling contamination on their properties they didn`t cause are asking legislators to pass a bill that would shift the responsibility elsewhere, relieving them of the burden of hundreds of thousands of dollars in cleanup costs.
Property owners shared their experiences Wednesday with the Assembly Committee on the Environment in support of legislation that would potentially absolve responsibility for contamination not caused by the owner if the building was purchased before 1992.
But a representative of the state Department of Natural Resources said the bill could end up causing more issues in the long run...
See Also:
...more

Ken Notes: This is a very complex issue. We need an environmental assessment before sale on all properties and a super-fund to deal with deal with complex problems. The DNR is not staffed or funded to handle this so it is complicated. The commercial world has been dealing with this for decades and does not have great answers so private homeowners are in truly uncharted territory.

The DNR, may need to amend the legislation but a solution is needed. With new PFAS and phosphorus finding any piece of land anywhere could be "contaminated" and the more we look the more we will find.

---
Vice President Kamala Harris is due in Milwaukee Monday to promote the $1 trillion bipartisan infrastructure law and focus on the push to replace lead pipes in Milwaukee and across the country.
Harris is scheduled to visit the Wisconsin Regional Training Partnership/ BIG STEP program on the city`s near west side, where she`ll meet with community and health leaders as well as union workers.
She`ll be joined by Michael Regan, the Environmental Protection Agency Administrator, and two top Wisconsin Democrats, U.S. Sen. Tammy Baldwin and U.S. Rep. Gwen Moore...
...more

Ken Notes: Again lead has been an issue since I was a Mayor in the 90`s and lead paint since the 60`s. Many communities developed a systemic plan to replace their lead systems as development and infrastructure updates occurred and did that over the last 30 years. Now we want to throw money at those who ignored the problem and probably do not have, a plan, the manpower, or resources to get it done quickly anyway. What we need is a real plan in place to deal with this issue across the state in a systemic approach.

I like to visualize, so we know that obesity is a real problem in Wisconsin (myself included). That said lets now give every overweight person in the state $ 1,000 dollars and tell them to loose weight. How well do you see that well intentioned, well funded, plan working???

---
The Wisconsin Conservation Hall of Fame will induct Gordon Bubolz, Arlen Christenson and Kathleen Falk in its 2022 class.
The three will be enshrined during an April 19 ceremony held virtually, WCHF officials announced Monday.
Bubholz (1905-90) will be inducted posthumously...
Arlen Christenson, an attorney and UW-Madison professor...

Kathleen Falk, an attorney who served as Wisconsin`s public intervenor...

...more

---
While environmental benefits of the forages are clear, scientists say economic, social barriers have stymied wider use by farmers.
Valentin Picasso, an agronomist at the University of Wisconsin-Madison, said researchers in his field have known for a long time that planting perennial crops in farm fields has a long list of environmental benefits.
The plants' year-round presence protects the soil from erosion and helps absorb nutrients that would otherwise runoff into lakes and rivers. The forages, which are used for livestock feed, also create an environment for increased biodiversity and can even help fix carbon into the soil, mediating the effects of climate change....
...more

Ken Notes: I have often dreamt of a landscape where we could suggest vegetation options for just 10 feet from the high water mark of our lakes rivers and streams. We could control runoff, invasive plants, over fertilization, and erosion. By working together with farmers and property owners we could develop beautiful environmentally friendly landscapes. We should start with our Parks and publicly owned property.

---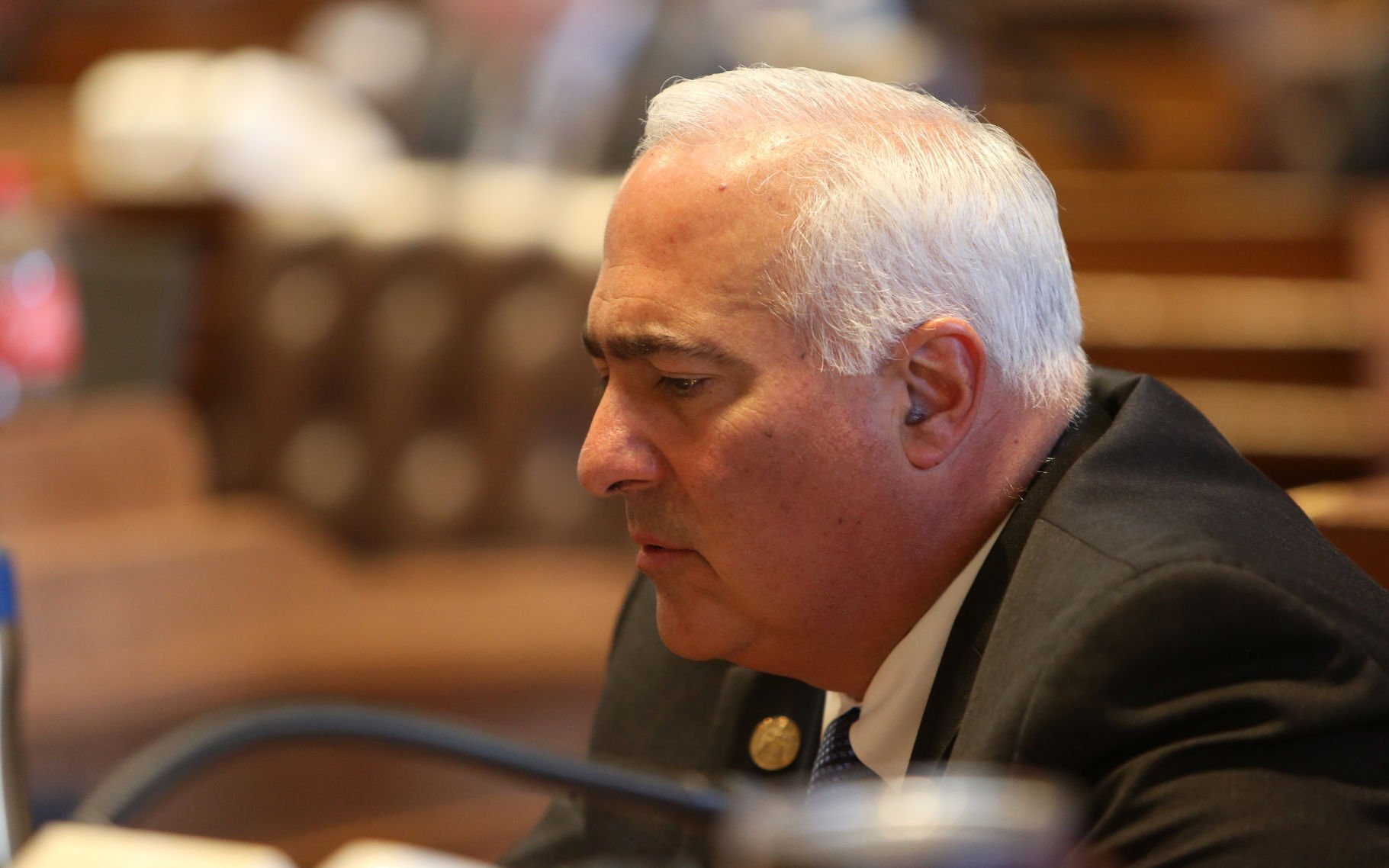 Citing ongoing dependence on fossil fuels, a group of Republican lawmakers has introduced a resolution supporting development of petroleum pipelines, a policy that scientists say is incompatible with slowing climate change.
The nonbinding resolution introduced Tuesday says Wisconsin's economy will continue to rely "for many years" on petroleum products and calls on the Legislature to "support continued and increased development and delivery of oil derived from North American oil reserves to American refineries."...
...more

Ken Notes: Is it not likely that even if this passes it would be vetoed. Why not sit down at the table and come up with a real long term plan for both energy independence and substantial carbon reduction with an understanding of economic impact and business. I would also advocate for the safest options and the old pipes need to be updated, maintained, and inspected as long as they are in use.

This current efforts seem more aligned to campaign finance and getting reelected rather than any thing actually getting done.

---
MADISON - A number of groups representing water utilities in Wisconsin are asking the state Department of Natural Resources to hold off on setting standards for "forever chemicals" in drinking water.
The League of Municipalities, the Wisconsin Rural Water Association and the Municipal Environmental Group Water Division are asking the state to hold off on setting standards for PFAS in drinking water until the federal government proposes and sets standards first.
"Drinking water utilities and Wisconsin have always followed the federal drinking water standards," said Lawrie Kobza, the legal counsel for Municipal Environmental Group. "They have never adopted their own drinking water standard before. This would be the first time, and in our view, they`re following a process that`s not consistent with the federal drinking water process." ...
...more

Ken Notes: I agree, lets focus our efforts on better federal standards and working together on solutions for cleanup and treatment...

---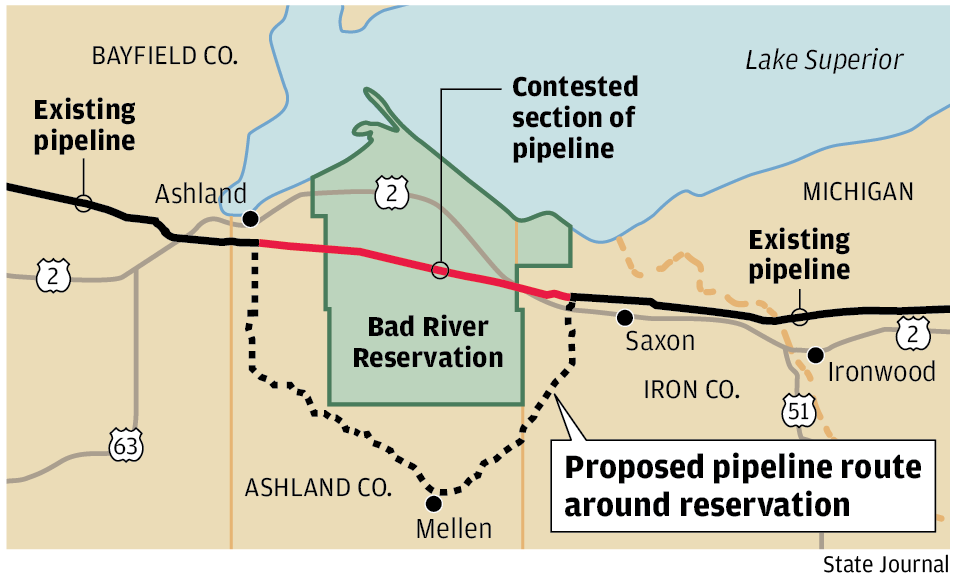 The Wisconsin Department of Natural Resources will hold an online hearing next month to gather comments on its preliminary environmental review of Enbridge Energy's plans to reroute a contested oil pipeline through northern Wisconsin.
As a result of a lawsuit, the Canadian pipeline company wants to remove a 12-mile segment of its Line 5 pipeline from the Bad River Reservation and bypass the reservation with about 41 miles of new pipe through Ashland, Bayfield and Iron counties...
...more

Ken Notes: I`ll bet we could find a compromise with the tribe to upgrade the existing route. The keyword here being bet...

---
A company known for mixing firefighting foam including "forever chemicals" in northeastern Wisconsin has declined the state`s request to conduct additional testing of drinking water wells in the area and provide clean water to residents.
Tyco Fire Products, a subsidiary of Johnson Controls located in Marinette, declined the Department of Natural Resources` request last month, again contending that the PFAS found in the expanded testing area was not the result of its operations...
...Kathleen Cantillion, the director of environmental communications for Johnson Controls, said in an email the company has repeatedly demonstrated that the compounds in the area could not have migrated from the training center.

"DNR has not presented any evidence or data to the contrary," she said. "The type of PFAS DNR found in the expanded area is very different from the type of PFAS in the plume from Tyco`s (fire training center) — they have different chemical signatures, which means they are from different sources."...

...more

Ken Notes: Read this for a better understating of the depth of the issue. Laura Schulte did a nice job covering both sides of this...

---
Manufactured chemicals called PFAS can be found in many products, from stain-resistant carpeting to fast food packaging.
Wisconsin is now taking steps to regulate two of the estimated 9,000-plus varieties of PFAS.
Some states, including neighboring Michigan and Minnesota, have already begun regulating PFAS that are impacting water, land and those living in or on it.
The EPA issued a limit of 70 parts per trillion at the federal level, but it's a health advisory, not a mandate. And while the agency pledges to implement a comprehensive PFAS plan, the process could drag on for years...
...more

Ken Notes: This is an issue that Wisconsin could demonstrate sound leadership on. But to do that they need to bring the businesses, communities, and others into the tent and work to get federal policy in line with our objectives.

---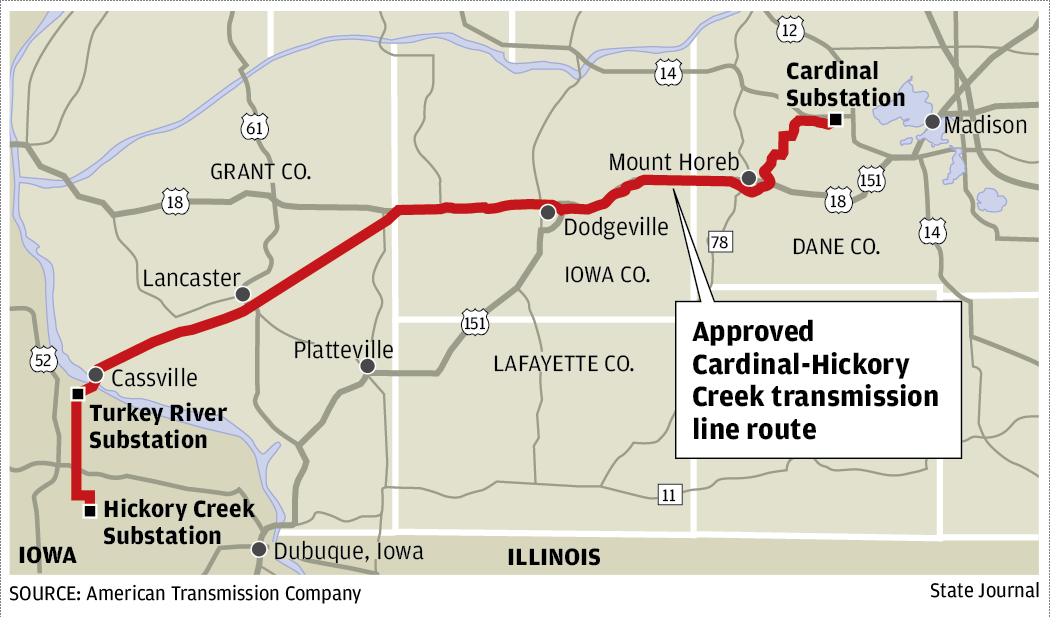 A federal judge has blocked a power line under construction in Iowa and Wisconsin from crossing the Mississippi River after finding the government's environmental review was inadequate.
Judge William Conley's ruling throws the fate of the Cardinal-Hickory Creek transmission line into question just months after utilities began construction on the $492 million project.
...more

Ken Notes: Interesting. I wonder if a Dubuque crossing and a 151 route would meet with less resistance, I did suggest this three years ago...

---
Groups critical of costly investment in plant as it transitions to natural gas
Owners of a coal plant in southeastern Wisconsin will spend nearly $90 million on a treatment system that seeks to reduce pollution from its wastewater. The changes are tied to federal regulations that seek to limit contamination from coal waste in surrounding waterways.

In December, the Public Service Commission signed off on pollution controls for the 1,200-megawatt Elm Road Generating Station in Oak Creek, which is primarily owned by We Energies. Critics of the project say it makes no sense to invest more in the plant as the utility transitions it to natural gas...
...more

Ken Notes: Again even if the plant stops burning coal tomorrow, they will need pollution controls in place until the coal and ash piles are 100% remediated -- a long and expensive process...

---
Wisconsin to get $841 million over next five years to address drinking water problems
LA CROSSE, Wis. (WKBT) – Relief is coming for Town of Campbell residents who are suffering from unsafe drinking water. News 8 Now spoke to White House Climate Advisor Gina McCarthy about funding coming to Wisconsin from President Joe Biden's infrastructure package.

Governor Tony Evers proclaimed 2021 as the year of clean drinking water. In Milwaukee, they're dealing with an infrastructure problem when it comes to lead.
...more

---

Partner Level Sponsors

About Sponsorship
...more

Notes:

---
Health & Environment Series: Making the Connection
The Wisconsin Environmental Health Network (WEHN) hosts an annual conference focused on environmental health. The conference features recognized speakers that speak on environmental health topics. This conference also provides an opportunity for scientists, researchers, healthcare professionals, environmental advocates and concerned citizens to learn and make connections.
March 16, 2022 at 7:00pm CT - Nitrate in drinking water and health - featuring Mary H. Ward, PhD. Dr. Ward's presentation will focus on environmental and occupational causes of cancer and other health impacts, with emphasis on nitrate in drinking water...
...more

---
The Wisconsin Department of Natural Resources is asking for feedback on the environmental impact of an oil pipeline owned by a Canadian company through the northernmost part of the state.
The potential impact of the proposed Enbridge Energy pipeline reroute could affect bodies of water, forests and animals, the DNR says in a recent environmental impact report...
...The reroute of the line is expected to cost about $450 million, according to DNR documents....
...more

Ken Notes: Many new details in this story!

---
Environmental regulators are set to allow a factory dairy farm accused of contaminating Kewaunee County drinking water to expand, drawing the ire of conservationists.
MADISON, Wis. (AP) — Environmental regulators are set to allow a factory dairy farm accused of contaminating Kewaunee County drinking water to expand, angering conservationists.

The Wisconsin State Journal reported Tuesday that the state Department of Natural Resources has drafted new permit conditions allowing Kinnard Farms to nearly double its 8,000-head herd. The permit would give the farm until March to come up with a plan for monitoring groundwater on the more than 16,000 acres (6,475 hectares) where it spreads manure......
SEE ALSO:
...more

Notes: ARGHHHHHH!!!! We do not successfully monitor the farms we have now! We know digestion works and is affordable! We know CAFO`s are both bad for the environment and are destroying our watersheds and small farms! We know the potential for a disease is exponentially greater on mega farms! Finally we know that we are not now effectively regulating the industry!!! And the answer is more permits for even larger farms???? We are crazy...

---
DNR asks EPA to revise ozone designations for Door and Kenosha counties
State environmental regulators are asking the U.S. Environmental Protection Agency to revise its air quality designations for two counties along Lake Michigan that aren't meeting federal regulations for ozone pollution.

The Wisconsin Department of Natural Resources is asking the agency to redesignate lakeshore areas of Door and Kenosha counties. The changes would mean less restrictive requirements for any new large-emitting facilities that could contribute to ozone pollution...
...more

Ken Notes: I do not want to point fingers, but much of Wisconsin`s coast in restricted from industrial development because of Chicago`s and Indiana`s carbon emissions. I know of several manufacturing entities that chose not to reclaim older industrial sites in Milwaukee fro example because of the cost of pollution abatement. They relocated to green field development sites with less restrictions. They now produce the exact same amount of carbon output (actually not that much considering new technologies) while also leaving prime industrial sites undeveloped, contributing to urban sprawl, and removing jobs from where they are needed most and there is a ready and willing workforce.

---
Boozhoo ("hello" in Ojibwe) and miigwech ("thank you") for your support of this first-of-a-kind Indigenous news beat reporting for the USA TODAY NETWORK of publications in Wisconsin.
It truly has been a great experience this year covering Indian Country in the land now known as Wisconsin.
I've learned a lot, and I hope you have, too, from this insightful reporting.
Let's take a look back at some of the biggest stories of year.
The most read story I wrote this year was about Hollywood actress Shailene Woodley, who is Green Bay Packers quarterback Aaron Rodgers' fiancée.
Woodley is a well-known environmental activist who has stood up for Indigenous communities....
...more

---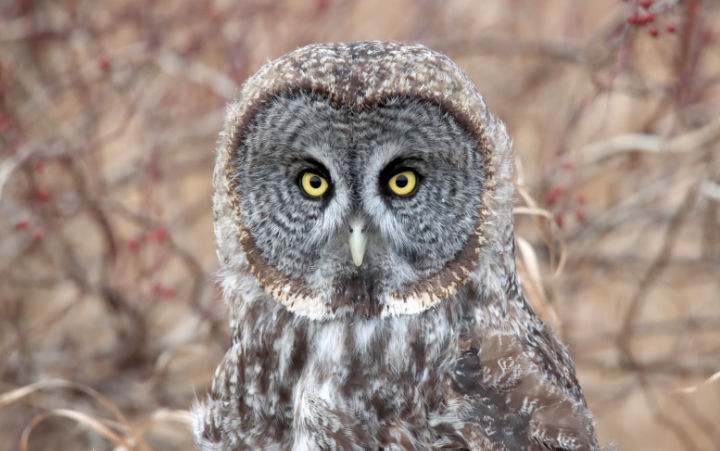 BELOIT - Everyone's invited to a rare opportunity that's expected to be a real hoot.
People can view and learn about Arctic owls at a program offered by Hoo's Woods Raptor Center.
Hoo's Woods Raptor Center Executive Director Dianne Moller will be bringing a great gray owl, named Queen, and a snowy owl, known as Wesley, on
Jan. 15
from her center near Milton to the Welty Environmental Center in Beloit...
...more

---
All the salt that we apply to roads and sidewalks ends up in our freshwater.
Salt is an effective deicer, but over-application results in major problems. Salt prematurely ages roads and bridges and causes chloride contamination in our freshwater lakes and streams.
Municipalities throughout the Root-Pike Watershed Basin are working hard this winter to implement various smart salting practices, such as calibrating equipment, incorporating the use of salt brine, educating operators, and avoiding the over application of salt.
Dozens of Wisconsin municipalities are striving to improve their winter maintenance programs and slow down the salting of our lakes, streams, and drinking water..
See Also:
Chlorides in Wisconsin rivers have increased about 33% since the early 2000s.

...more

Ken Notes: I was talking to a local community about using salt brine and pre-treating roads. He said, "Ken I would love to, can you lend me the $250,000 for new equipment so I can save $10,000 per year in salt using my existing trucks."

This may be a good place to invest some of our "infrasture" money --- alas not a qualified expense. Did I mention a plan????

---
Groups critical of costly investment in plant as it transitions to natural gas
Owners of a coal plant in southeastern Wisconsin will spend nearly $90 million on a treatment system that seeks to reduce pollution from its wastewater. The changes are tied to federal regulations that seek to limit contamination from coal waste in surrounding waterways.

In December, the Public Service Commission signed off on pollution controls for the 1,200-megawatt Elm Road Generating Station in Oak Creek, which is primarily owned by We Energies. Critics of the project say it makes no sense to invest more in the plant as the utility transitions it to natural gas...

...more

---
Federal and state environmental regulators announced Wednesday that the Rhinelander area has met the most recent federal air quality standard for sulfur dioxide, bringing the entire state into compliance.
The pollutant largely stems from burning fossil fuels at power plants and other industrial facilities. The Ahlstrom-Munksjo paper mill in Rhinelander was primarily responsible for the area's emissions.
The U.S. Environmental Protection Agency set an hourly primary standard of 75 parts per billion in 2010 due to evidence that shows health risks linked to short-term exposures. Sulfur dioxide pollution can harm the respiratory system and worsen asthma, especially for children. The emissions can also lead to acid rain, damage crops and increase haze...
...more

Ken Notes: Of course for the record it is 2022...

---
MADISON - Nearly a dozen Wisconsin residents urged state Department of Natural Resources officials to approve groundwater standards for pollutants — including toxic "forever chemicals" — saying they were needed to protect the future health of humans and the planet.
Their testimony came in a virtual public hearing Thursday afternoon on a rule that has been years in the making.
The rule would set standards for a series of harmful substances in Wisconsin`s groundwater, including a number of pesticides, metals and two of the most well-known PFAS — PFOA and PFOS....

...more

---
(Reuters) - A federal judge in Wisconsin has ruled that the planned construction of a segment of a $500 million power line that would cut through a wildlife refuge risks threatening various species meant to thrive in the protected area.

Construction through refuge could split wildlife habitat


Environmental review improperly "whittle[d] away" less environmentally damaging alternatives


Judge asks parties to suggest appropriate remedy
...more

Ken Notes: Highway 151 is just sitting there. And for the record I suggested this 5 years ago...

---
MADISON, Wis. (AP) — Environmental regulators are set to allow a factory dairy farm accused of contaminating Kewaunee County drinking water to expand, angering conservationists.
The Wisconsin State Journal reported Jan. 11 that the state Department of Natural Resources has drafted new permit conditions allowing Kinnard Farms to nearly double its 8,000-head herd...
...more

Ken Notes: 16,000 cows - no digestor, no treatment, vulnerable to groundwater contamination, directly between Green Bay and Lake Micigan, surrounded by other CAFO`s, half the wells in the town of Lincoln were contaminated -- hey what could go wrong. I like the DNR, but I am wondering where their proverbial head is at on this one alas decorum --- prevents me from answering...

---

---
Wisconsin tribal organizations are raising new concerns about a proposed reroute of Enbridge's Line 5 oil pipeline.
The Great Lakes Indian Fish and Wildlife Commission, which represents eleven Ojibwe tribes across the Midwest, said the state is not providing a clear picture of how the project will affect surrounding tribal territories and waters, including disruptions to wilderness and the potential for oil spills.
John Coleman, environmental section leader for the Commission, said Line 5's draft Environmental Impact Statement does not properly take tribal rights into account. "There's some tribes, Wisconsin tribes, that are represented in the document, other tribes aren't," Coleman pointed out. "There's no rationale presented for why some tribes are included and others aren't."..
...more

Ken Notes: Old news, new updates...

---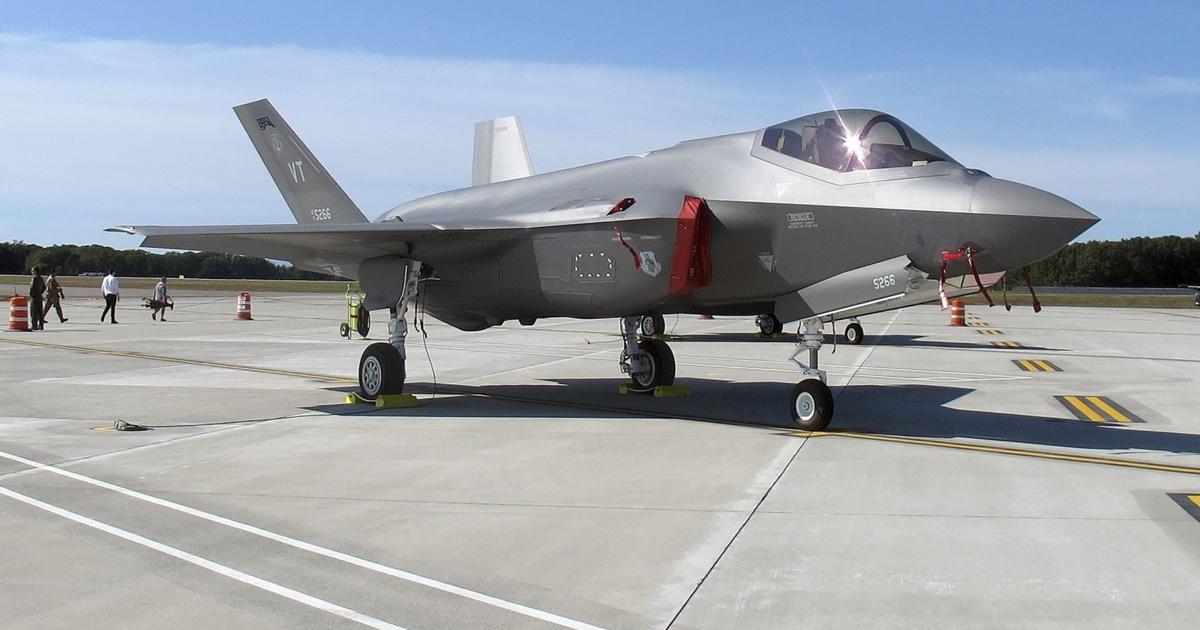 A federal judge has dismissed one of two lawsuits filed by a group opposed to basing F-35 fighter jets in Madison.
Safe Skies Clean Water sued the National Guard Bureau in December, claiming it failed to study and account for the effects of 27 construction projects being undertaken as the 115th Fighter Wing prepares Truax Field to host the new planes...
...more

---
Editorial: PFAS caution is warranted
It's not surprising that there are questions about the closure of several wells last year in Eau Claire due to contamination with PFAS chemicals. Some of those will most likely be answered in the coming months as an official determination on their source is made.
For those who question the closures themselves, though, we'd suggest looking at French Island....
...more

---

Summer program provides hands-on experiences studying lakes, rivers and streams throughout Wisconsin.
What's the best way to get high school students interested in water sciences? Get their feet wet, literally. That's just what 14 students did last summer when they participated in the Freshwater Science Summer Field Experience, funded by a grant through the Freshwater Collaborative of Wisconsin.
Spearheaded by Dr. J. Brian Mahoney, geology professor at UW-Eau Claire, the summer short course involved experiences led by faculty from UW-Eau Claire, UW Oshkosh, UW-River Falls and UW-Stout. Funding from the Freshwater Collaborative of Wisconsin allowed students to participate at no cost. They also had the option to pay tuition to earn two college credits at one of the participating institutions...
...more

Ken Notes: Great idea!

---
If you're wondering how you can take action to contribute towards achieving the 17 Sustainable Development Goals outlined by the United Nations, why not start with a university degree? Studying the natural environment requires a solid theoretical foundation of natural systems and an astute understanding of how to effectively apply them towards sustainable management....
University of Wisconsin-Stevens Point, College of Natural Resources...
...more

Ken Notes: Great read and a great program, Go Pointers. The Nelson institute has to be close...

---
Does your child love nature? Consider these nature-based programs at The Ridges Sanctuary, 8166 Hwy 57 in Baileys Harbor.
Dragonfly Nature Preschool will run Jan. 26 – May 25. Students will use classroom space in antique cabins and the Nature Center, but class time will mostly be spent outdoors, hiking and playing in the boreal forest, sand dunes, meadow, stream, garden and pine grove.
Register and learn more about the program and scholarship opportunities by contacting Katie at 920.839.2802, ext. 101, or katie@ridgessanctuary.org.
Nature Explorers is a science-education program for homeschooled students in grades 1-3 who enjoy outdoor, hands-on learning. With a professionally trained educator as their guide, students will hike through diverse ecosystems, learn how to record their observations and questions, engage in hands-on investigations and make personal connections with the natural world. Curriculum will be aligned with Next Generation Science Standards and Wisconsin Standards for Environmental Literacy and Sustainability.
Classes are $20 and meet Jan. 24, Feb. 7 and March 7. There is a limit of 12 students per class....
...more

---

---
Road salt is threatening the Great Lakes' famous fresh waters and creating even bigger problems for the inland rivers, lakes and aquifers – not to mention your car's undercarriage.
But decades of experiments with other options, from beet- and corn-based deicers to sand and chemical mixes, have yet to yield an alternative that's anywhere near as effective and affordable.
"It's far cheaper than anything else out there, and it works far better," said Craig Bryson, spokesperson for the Road Commission for Oakland County, which maintains Michigan's largest county road system....
...more

---
MADISON, WI — The Wisconsin Air National Guard's 115th Fighter Wing hosted an open house at Madison College's Truax Campus Jan. 11 to address the current status of Per- and Polyfluoroalkyl Substances originating on and around Truax Field.
Representatives from the National Guard Bureau (NGB), Dane County Regional Airport (DCRA), and environmental engineering firm EA Engineering, Science and Technology, Inc. were also in attendance to provide updates and answer audience questions.
NGB Environmental Restoration Program Manager Bill Myer began the event with an overview of the Relative Risk Site Evaluation, an Air Force requirement used to sequence potentially contaminated installations to begin the remedial investigation process...
...To view a complete video of the Jan. 11 open house, and a detailed timeline of PFAS remediation efforts at Truax Field, visit the Wisconsin National Guard PFOS/PFOA information page at
https://ng.wi.gov/pfas
. Click here to view the
slide presentation
and
poster boards
from the event....
...more

---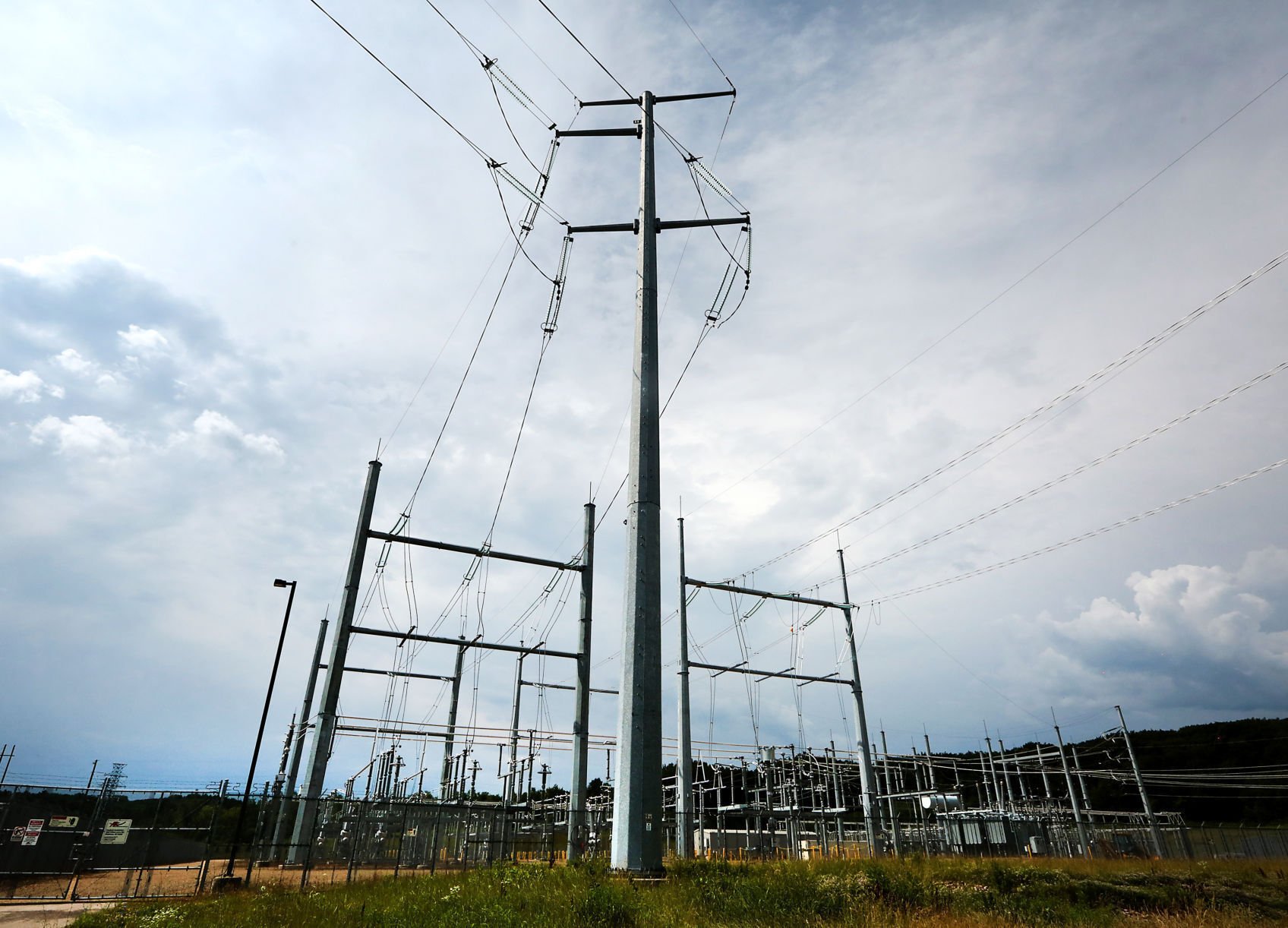 Environmental advocates are challenging a pair of decisions by utility regulators they say are bad for consumers and the climate.
In a lawsuit filed in Dane County Circuit Court, the Sierra Club and Vote Solar are asking the court to review the Public Service Commission's recent approval of Madison Gas and Electric rates.
...more

Ken Notes: This does remain the great catch 22, the question you have to ask is in a large storm, how many solar company trucks working on downed lines. I applaud the groups for sitting down and getting to where they are now!

---
Utilities plan to spend $649M on Koshkonong Solar Energy Center
Multiple residents expressed concerns about aesthetics, safety, property values and the rural character of towns within Dane County where the state`s largest renewable energy plant would be built as part of public hearing Thursday night.

Meanwhile, other residents and groups touted the benefits the project would bring to landowners as utilities seek to transition away from fossil fuels in their power mix...

...more

Ken Notes: This is a path of least resistance issue. Farm fields easy and cheap, rooftops difficult and more expensive. Idea -- every new public building must contain maximum solar owned and installed by local utilities...

---

Links we like supporting Wisconsin`s Environment and Business. More will follow each week...
...more
Ken Notes: Share this and if you want to be included:
Call us - 608.334.2174 or Editor [at] WDNGreen.com....

---
Communities across Wisconsin are looking to develop clean energy plans to do their part against global warming, and La Crosse is getting in on the action as well.
The Wisconsin Clean Energy Toolkit will launch statewide today, with La Crosse, Madison, Eau Claire, Green Bay, and Milwaukee all participating. The Toolkit is a comprehensive guide to energy policy options in the state, and is designed to help communities of any size achieve their goal of going green.
...more

Ken Notes: I will keep this link for awhile...

---
On a turquoise lake in a sandstone desert, Ross Dombrowski is trying to figure out what to do about the rock growing behind his houseboat. The rock, spectacular and rust red, like most in southern Utah, wasn`t visible below the water`s surface when Dombrowski moored his houseboat on Lake Powell last year.
Today, it`s three stories tall.
"I would never think it would get to this," he says, looking at the shrinking lake. "But it has."...
...more

Ken Notes: A great read!!

---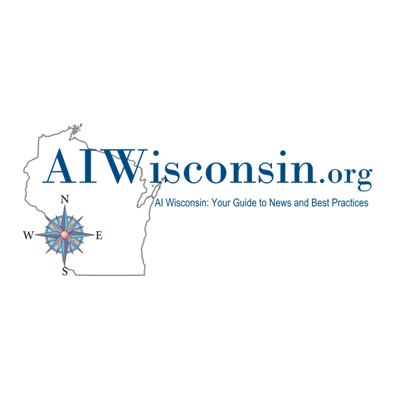 Ten thousand environmentally minded business professionals, 500+ News outlets and reporters, and even a treehugger or two now read WDNGreen each week. Thank you!
Please
share WDNGreen with a friend
...
WDNGreen Network of Links
... or
Search WDNGreen
...
Ken Harwood
Advocating for Wisconsin
Editor [at] KenHarwood.com
608.334.2174
...more

---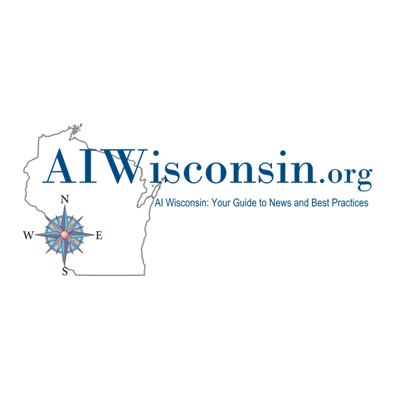 An agenda for the new administration...
An overriding principal - Restore Wisconsin to the bipartisan national environmental leadership it once enjoyed...
Building and Design

Work with developers, architects, communities, and business to ensure the highest and most cost effective Green building practices are used in new development.

Expedite projects who guarantee the best environmental practices and make sure the systems are in place to ensure this. Trust but Verify.
Avoid costly mandates and restrictions that will move businesses to other states or regions.

Mining

Explore the restoration of the sulfide mining moratorium or...

Work with counties to create and enforce new mining regulations, restrictions and enforcement.

Delay approval of any new mines until counties have their regulation policies in place.
Restore DNR environmental staff and expertise to levels that can review any requests in a timely manner.
Require a site reclamation fund be established from the onset of any approved project with a plan in place for complete site reclamation.
Allow municipalities to enact special utilities in lieu of or in addition to regular taxes for issues like impact on roads, utilities, infrastructure, and public safety.


Renewable Energy and Fuels

Work with the utilities, business and communities to encourage the use of renewables, reduced carbon output, and better reporting and measurement.
Establish a PSC willing to work with business and power companies while progressing to a lower carbon renewable future.

Do not impose legislative mandates on renewables but rather incentivize use of new technologies while maintaining an open dialogue among all parties involved.


Our Watersheds and the Great Lakes

Become a strong partner in Great Lakes–St. Lawrence River Basin Water Resources Compact.
If water is removed from the watershed, require that it be returned cleaner that it was taken. Again make sure DNR has the resources to monitor and ensure this policy.


Land Use and Transmission / Pipe Lines

Require the need and or profit for new systems to Wisconsin citizens. If a system like tar sand or electricity is for other states or regions, require that the land uses benefits all citizens in our state in lower utility costs, additions public facilities and reduced air and water pollution.
Require that any new system create an environmental offset equal to or greater than the land they take. This can be done in two ways: One additional Parks, Public Lands, Trails, Access to Waterways, Etc. OR Two reduced carbon emissions through the elimination or older less efficient production facilities or the conversion to renewable or exponentially lower emission fuels.


CAFO`s and Agricultural Issues

Address and regulate CAFO`s like the "cities" that they are.

Develop regulations and controls to address the scale of effluent that these facilities produce.
Consider using CAFO`s as a model for new waste treatment like digestion and pasteurization.

Preserve the small farm in Wisconsin by encouraging sound environmental practices in a cost effective way.

Work with all farms, businesses, and communities to improve watersheds, runoff and source point pollution focusing on results rather that penalties or mandates.


Transit and Mass Transit

Improve our transit and shipping corridors like rail and interstate access to encourage Wisconsin to become an efficient distribution hub for the Midwest.
Encourage communities to adopt new and more efficient mass transit systems.
Encourage the use of more efficient buses, trucks and vehicles in the state.


ECO Tourism

Explore ECO Tourism as an option to preserve our vast agricultural heritage and natural waterways and woodlands.
Allow ECO TIF financing to pair tourism development with land and watershed preservation.

...more

Ken Notes: Just a few ideas, please feel free to pick and choose then share with those on both sides of the isle that will be making decisions.

We now have an opportunity to grab the pendulum in the middle and make a real long term difference in how we manage our resources and what kind of Wisconsin we leave to our grandchildren!

These are personal viewpoints shaped by your feedback. They are not the positions of my sponsors or partners.

---
Hot off the "press," AgSTAR's updated handbook is a comprehensive compilation of the latest knowledge in the industry on best practices for anaerobic digestion and biogas systems.
For 26 years, the United States Environmental Protection Agency (US EPA) AgSTAR Program has been helping farmers and communities across the United States develop and implement anaerobic digestion (AD) biogas systems. These systems are critical to reduce methane emissions from manure management operations, while also providing other environmental and economic benefits. As a trusted partnership program, AgSTAR helps educate the public on best practices for designing, implementing and maintaining digester projects and brings together leading experts to discuss opportunities and challenges for advancing the biogas industry.
AgSTAR's newest resource, the
Anaerobic Digester Project Development Handbook
, is a comprehensive compilation of the latest knowledge in the industry on best practices for AD/ biogas systems. The goal of the Handbook is to ensure long-term project success for AD biogas systems by providing background and a framework for AD project development.
...more

Ken Notes:I would love to see Wisconsin become the leader in this technology! Every farmer and elected official in the state should download this.

---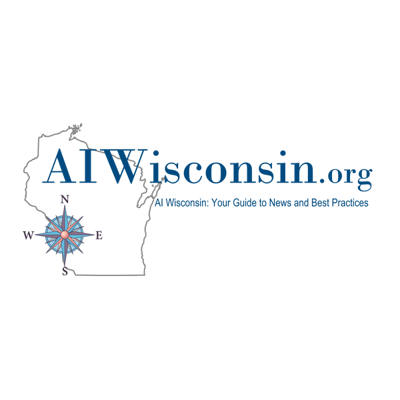 Coverage of local and national eco news for commercial development, home, transportation, food and community. We search for environmentally friendly news that makes economic sense for Wisconsin.
ONLINE HERE
. Please share with a friend. To receive WDNews GREEN on Monday of each week as an email you must subscribe -
secure link to subscribe is here
.
Want to comment, or have an idea:
Ideas[at]WisconsinDevelopment.com
We may now need to build a coalition that is willing to lobby from a "greener" yet pro business perspective. Lots of HUGE issues: Sand Mining, CNG, LEED Alternatives, Focus On Energy, LED Lighting R&D, Cleaner Power Generation, Recycling, Power Lines, Electric Cars, Wind, Solar, Bio Fuels, Digestors, Green AG, Business Incentives...And of course the Greenest and Happiest of Holidays to you!
Please consider sponsoring WDNGreen!
WDNews GREEN will be emailed on Mondays, included in WDNews on Thursdays, and online all the time at: WDNGreen.com Each week we will find 10 to 20 articles from Wisconsin and across the Nation dealing with environmental issues. Our goal is to promote environmental excellence from a sound business perspective.
Our resource guide at the bottom of this publication will continue to grow, and you may add links, suggest articles, include your press releases, or comment by
eMailing Me
. As always thanks for reading, and if you would like to sponsor or get involved call 608.334.2174...
...more
Ken Notes: Please forward this to friends and colleagues who have an interest in our economy and environment.
You may eMail Me Here
.

Start Week: 1 - Query String:SELECT * FROM wdngreen WHERE `issue` > 1 and volume = 10 OR `issue` > 90 ORDER BY sortorder