---
---
Gov. Tony Evers wants to let environmental officials borrow nearly $70 million more over the next two years to address groundwater contamination.
Gov. Tony Evers will call for allowing state environmental and agricultural officials to borrow nearly $70 million more over the next two years to combat water pollution and replace lead pipes in his first state budget, following through on his pledge to attack drinking water contamination during his first year in office....
See Also:
...more

Ken Notes: NUMBER 6: The county should be proactive rather than reactive by requiring CAFO`s digest waste and heat/dry the effluent. Crave Farms has a model that works. If we allow large herds to replace family farms we are inviting watershed and well problems without forward thinking solutions. Share this comment with your county rep. or exec. and suggest someone take charge.

Re the lead pipes, many communities have worked this into their long range planning and EVERY community should now do so. It took us 100 years to get here so an overnight fix will not work. Also in the meantime DO NOT CHANGE your water treatment systems at all. It is these changes that expose the lead in the system.
---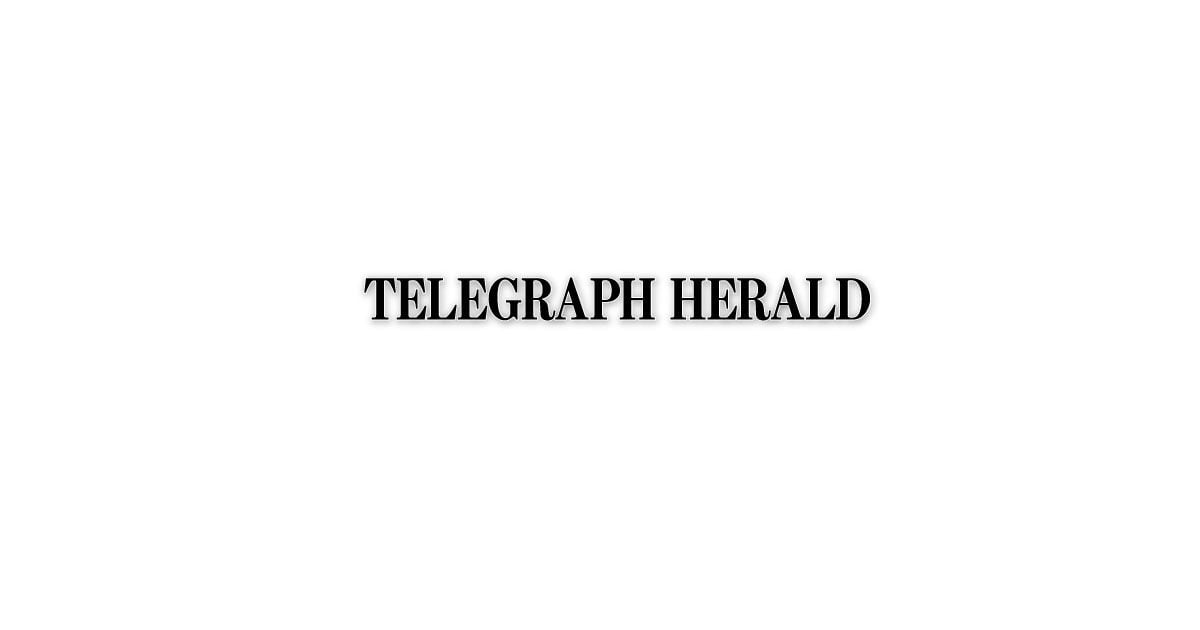 Public comment period extended for controversial Iowa-Wisconsin energy transmission line...
The public comment period for a proposed energy transmission line that would stretch from Dane County, Wis., to Dubuque County has been extended due to the government shutdown...

... Comments now will be accepted on plans for the Cardinal-Hickory Creek Transmission Line through April 1. Comments can be emailed to
comments@CardinalHickoryCreekEIS.us
or mailed to SWCA Environmental Consultants, Attn: Cardinal-Hickory Creek EIS, 80 Emerson Lane, Suite 1306, Bridgeville, PA 15017....
...more

Ken Notes: Take a second to weigh in on this. I suggest we ask for conservancy land, trails, recreational amenities, and a look at solar along the route....
---
SCS - At the forefront of sustainable environmental solutions for over 40 years
---
The Wisconsin Army National Guard's maintenance shops were named among the best in the nation in the 2018 Army National Guard Environmental Awards Program.
The Wisconsin Army National Guard finished third in the Industrial Installation Environmental Quality category. Its industrial installation includes 10 field-maintenance shops, two Army aviation support facilities, a combined support maintenance site and a maneuver area training equipment site. According to Fred Gallatin, the Wisconsin Army National Guard's environmental branch chief, the award recognizes successful efforts to protect human health regarding environmental planning, waste management, and compliance with environmental laws and regulations while maintaining thousands of critical vehicles and equipment for 99 Wisconsin Army National Guard units across the state. These efforts include upgrading or making plans to replace fuel storage tanks, and assessing wastewater discharge and air emissions compliance at the maintenance sites.
As proof of the effectiveness of the Wisconsin Army National Guard's environmental quality program, the 14 maintenance facilities have had no compliance violations for the past decade.
...more
---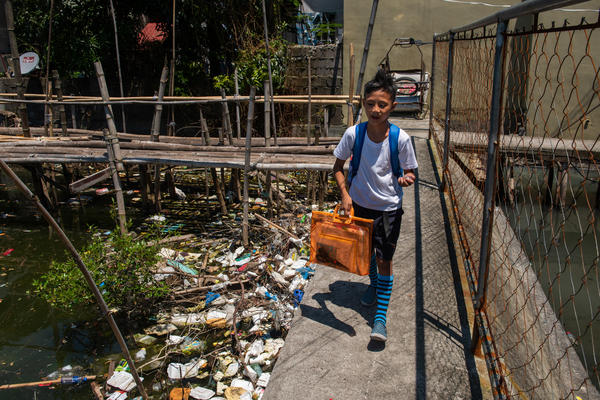 In January, we published a special report called "A New Weapon In The War Against Plastic Waste." It profiled Froilan Grate, a Filipino environmental activist, and his efforts to fight the non-recyclable plastic waste that is clogging miles and miles of coastline in the Philippines.
Grate argues that the corporations that produce the waste should be responsible for cleaning it up. And one way he`s getting the brands` attention is by naming and shaming the companies....
...more

Ken Notes: This is a great article and identifies many of the problems we face. One major issue is that China is no longer taking our waste plastic which is a huge issue. We may need to develop plants to process the recycled plastic into pellets and ship that to China (this is happening with paper now) but these plants produce co2 and other pollutants and need to run on very thin margins.
---
Miron specializes in providing innovative pre-construction, construction management, design-build, general construction and industrial services.
---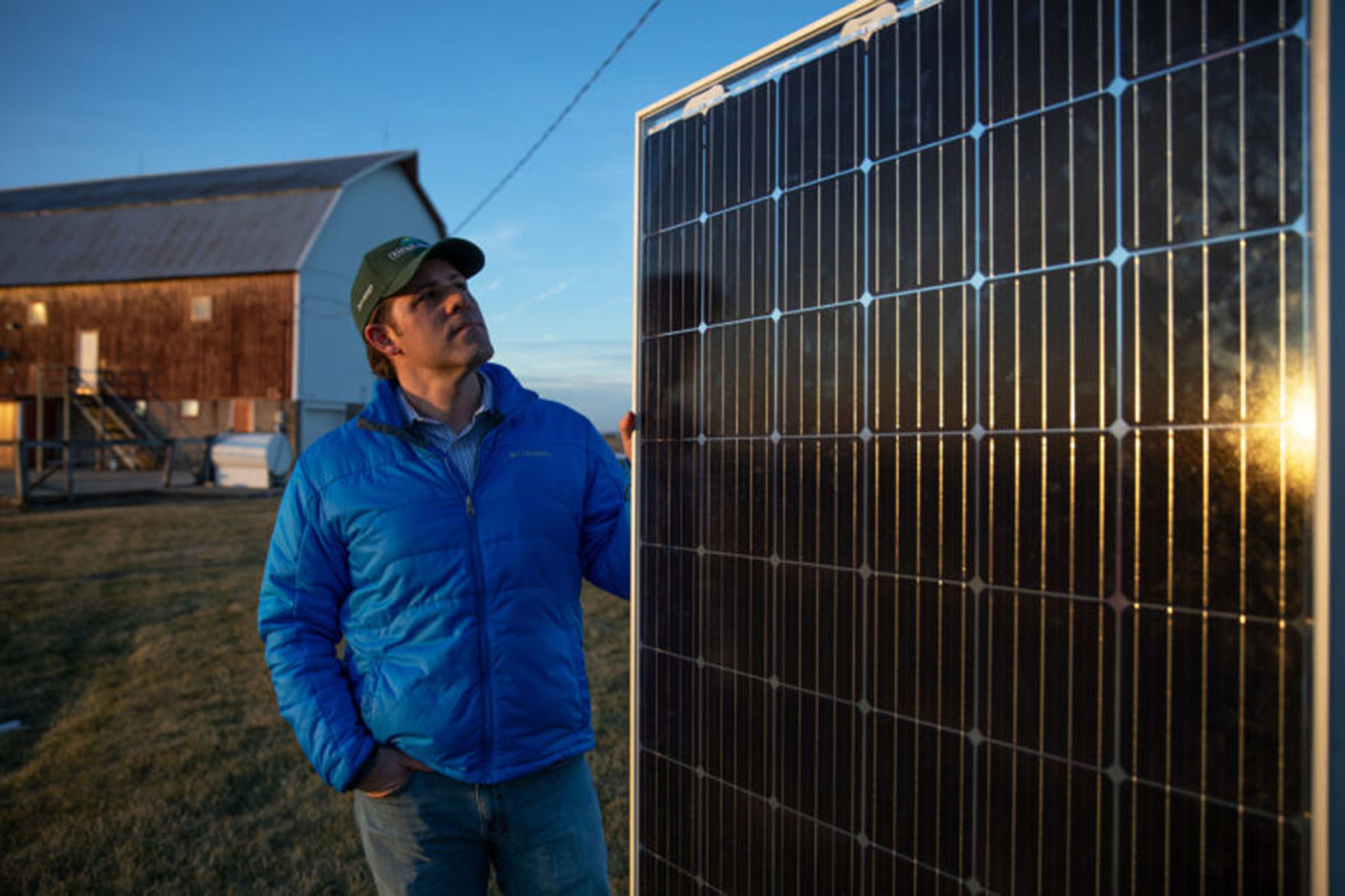 Regulators and consumer advocates are questioning the value of Wisconsin's first large-scale solar project, while environmental groups are lining up in support of the investor-owned utilities as they embrace renewable energy.
Madison Gas & Electric and Wisconsin Public Service Corp. have jointly proposed to buy 300 megawatts' worth of solar panels at two projects under development along Lake Michigan and in rural southwestern Wisconsin...
...more
---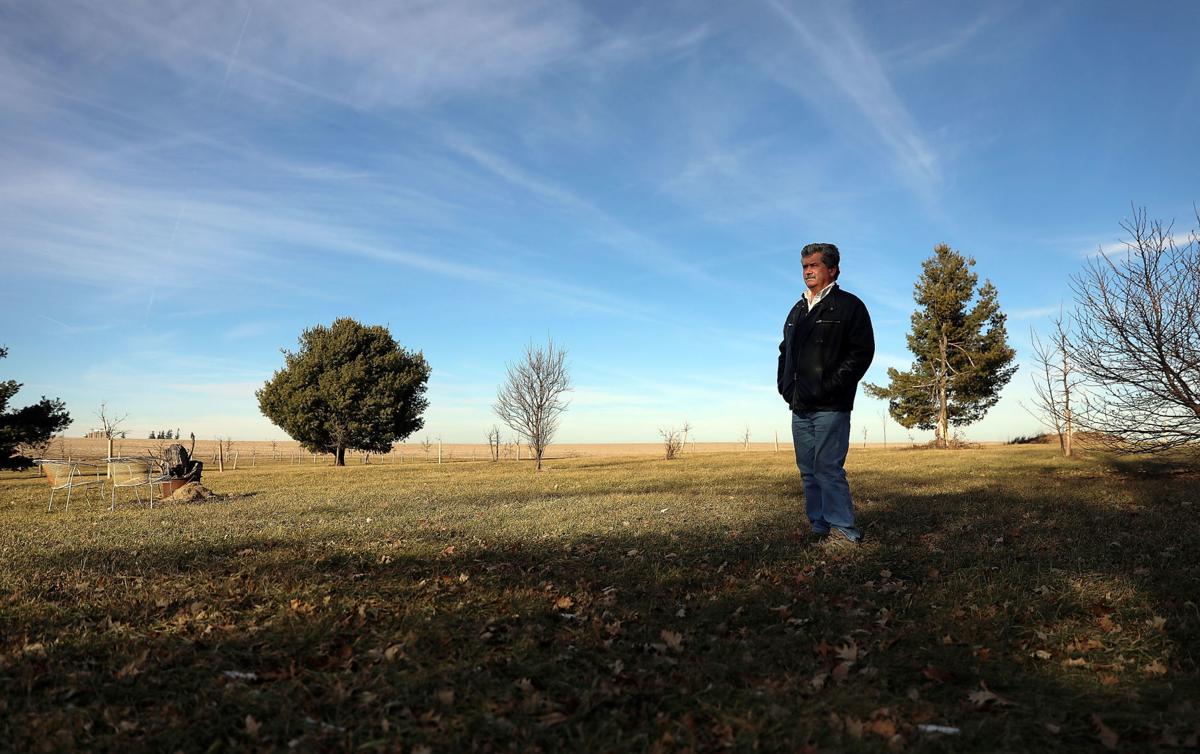 Bob Bishop, a 61-year-old farmer living in dairy country in southwestern Wisconsin, plans to soon stop raising dairy cows because the industry is in trouble.
In 2018, Wisconsin lost 638 dairy farms because of falling milk prices. And the Bishops, who farm in Iowa County, still carry debt from when hog prices tanked in the 1990s.
Yet a rare opportunity has come the Bishops' way. For at least a generation, the family would receive double or more the market rental rate on about 650 acres to be used for a giant solar power project. The Badger Hollow Solar Farm would be the largest such project in the Midwest....
...more

Ken Notes: I prefer solar over something other than land, but the size of this project requires far more that buildings and infrastructure provide. I want the discussion to continue because this project has at least two sides....
---
WGBA has combined forces with the U.S. Green Building Council (USGBC) and together we will pilot a new model for USGBC chapters and local market engagement...
...more
---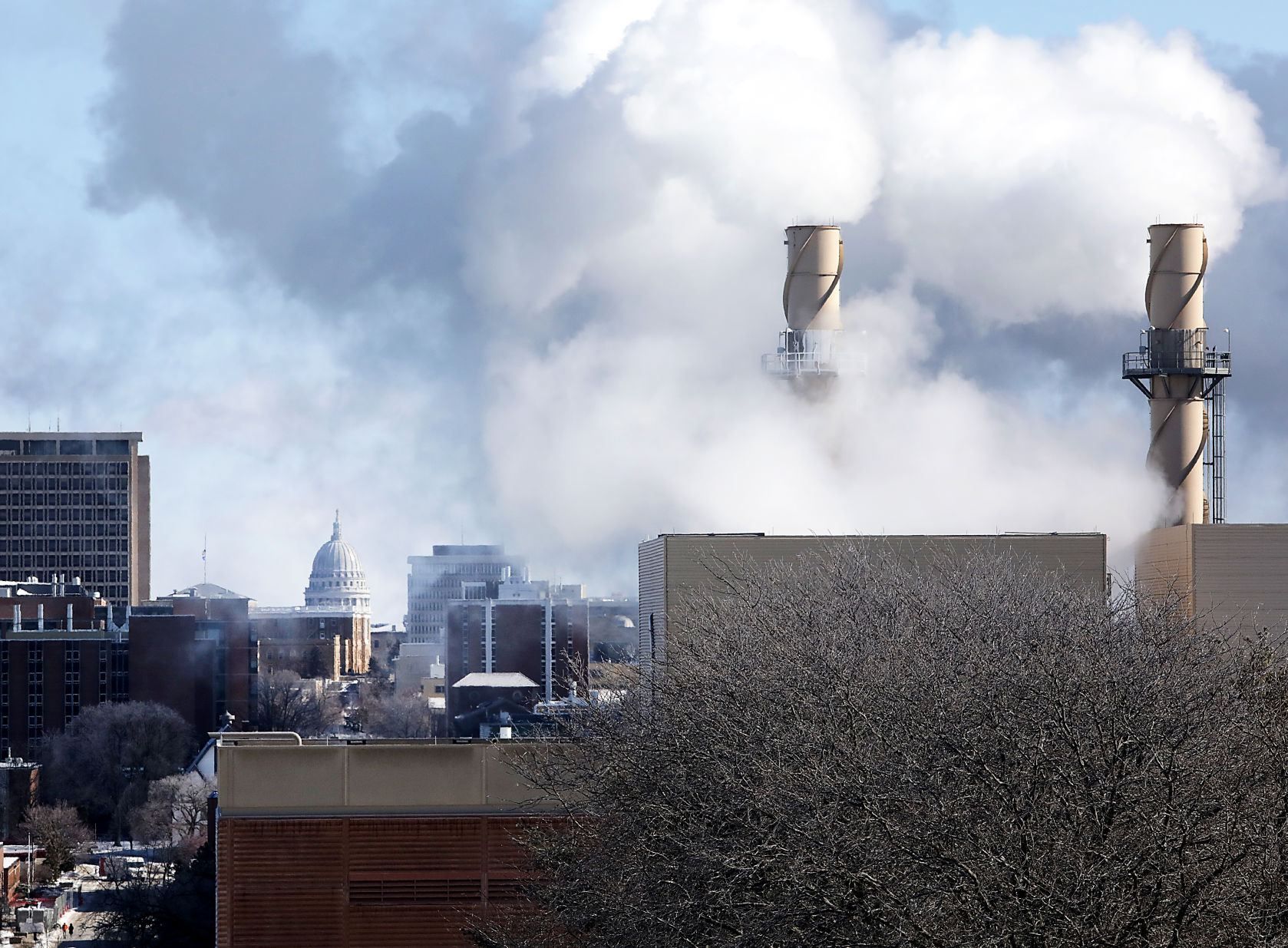 Moving away from fossil fuels could create thousands of jobs, improve public health, and increase overall economic activity by nearly $14 billion in Wisconsin, according to a new study.
Despite providing the frac sand used to extract oil and natural gas, Wisconsin has no significant fossil fuel deposits to exploit and generates three-quarters of its electricity with coal and natural gas, leaving it with one of the largest "energy deficits" in the country...
...more
---
The Solid Waste Association of North America's (SWANA) Distinguished Individual Achievement Award (DIAA) recognizes success on behalf of individual members for service to their Technical Division and clients for long-term achievements in the solid waste industry.
Michelle Leonard leads Sustainable Materials Management (SMM) at SCS Engineers. Leonard is well-known in the solid waste industry for her guidance helping businesses, educational institutions, and municipalities successfully turn to SMM as a systemic approach to using and reusing materials more productively over their entire life cycles. The methods find new opportunities to reduce environmental impacts, conserve resources and reduce costs.
Leonard was nominated for the award by Kim Braun, the Environmental Programs & Operations Manager at the Culver City Public Works in California, for her many accomplishments in the last eight years helping California meet some of the most stringent standards in the nation, with tact and innovation.
...more

Ken Notes: Solid waste is the most hidden issue in environmental science. As the worlds population grows what we do with our waste becomes a huge issue. The US could help the rest of the world here but it is not often addressed.
---

The WI Sustainable Business Council is a network of Wisconsin businesses and organizations that are interested in, or actively responding to, the challenge of sustainability.
---
WIND:
Demand for
wind turbine technicians
will more than double by 2026, making it the fastest-growing job in Texas, government data projects...
SOLAR:
Illinois' Future Energy Jobs Act provides funding for
solar jobs training
at community colleges and in low-income communities...
And much more...

...more

Ken Notes: Some ideas and concerns for the state...
---
Manufacturers are increasing their focus on sustainability as they realize that there is a strong business case that comes with the commitment. A primary contributor, from a financial perspective, is from improved resource utilization, which boosts overall productivity and profitability...
...more

Ken Notes: Great article!!!
---
Links we like supporting Wisconsin`s Environment and Business. More will follow each week...
...more
Ken Notes: Share this and if you want to be included:
Call us - 608.334.2174 or Editor [at] WDNGreen.com....
---
McMAHON provides full-service engineering and architectural services to public and private-sector clients. We are driven by a service-oriented philosophy to achieve client satisfaction on every project.
...more
---
SHEBOYGAN - The Sheboygan Common Council voted Monday to ban the sale and use of coal-tar sealant products in the city, following a trend in communities throughout Wisconsin.
These sealants are sprayed or painted on asphalt pavement in parking lots, driveways, and playgrounds to improve appearance and protect the asphalt.
Studies show hazardous chemicals from coal-tar sealants make their way into nearby homes and water sources. Studies mostly examining the effects of inhalation of those chemicals show exposure is linked to increased risk for several cancer types including lung, skin, bladder, respiratory and urinary tract....
...more

Ken Notes: I would love to see a county require Pervious concrete (also called porous concrete, permeable concrete. It is tough to use in Wisconsin because of our freeze thaw cycle, but research could fix this...
---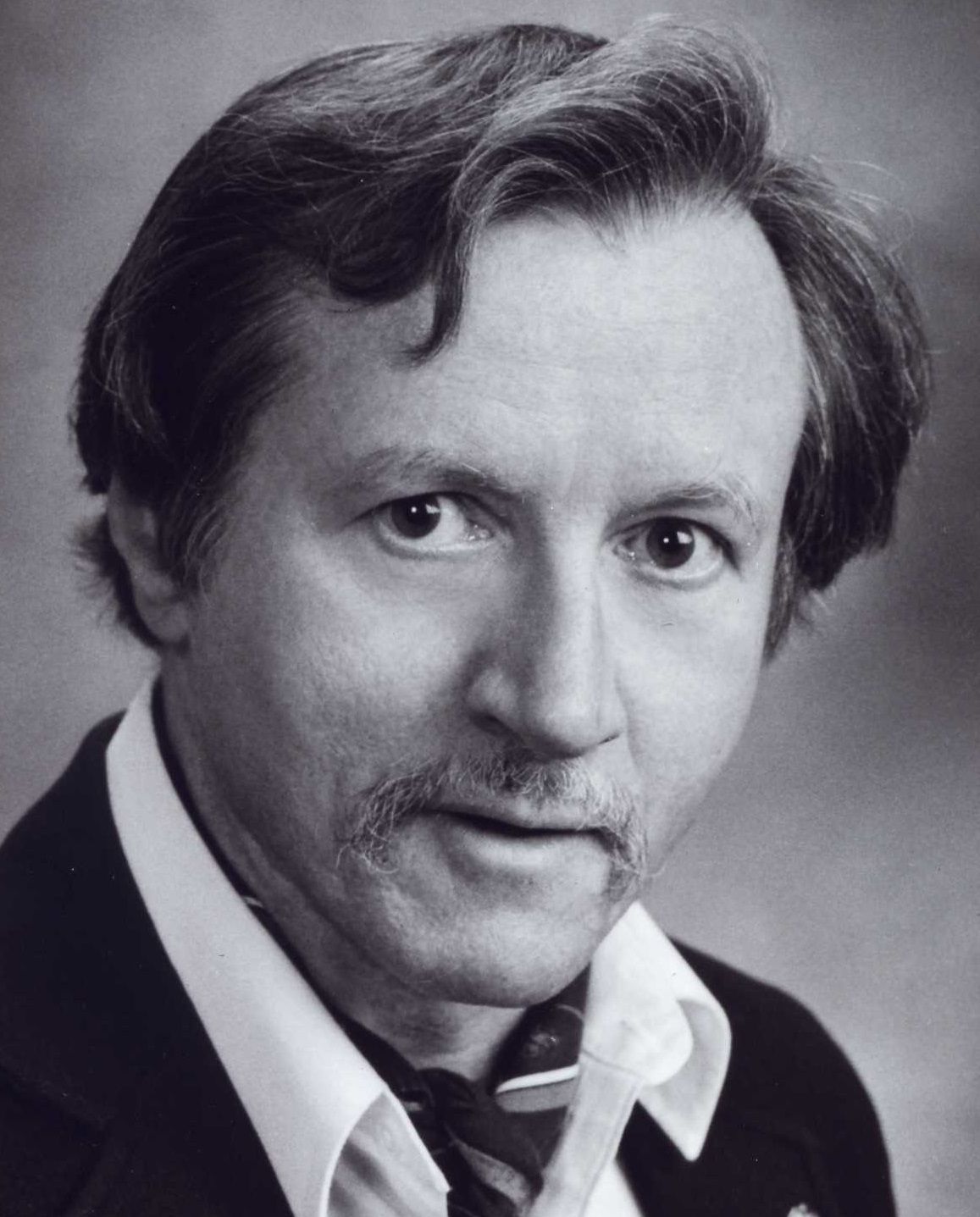 The recent collapse of a mine tailings dam in southeastern Brazil has already resulted in 134 fatalities, leaving an estimated 300 people still missing, according to rescue workers....
...Tailings dams are some of the largest human-made structures on earth....
....This failed upstream dam construction method is now being proposed for Aquila's tailings dam at the Back Forty project next to the Menominee River which eventually drains into Lake Michigan, providing drinking water to millions in the Upper Midwest....
...more
---
STEVENS POINT - The University of Wisconsin-Stevens Point on Friday proposed offering three-year degrees with a year-round class schedule and ramping up majors including fish farming as a way to attract more students and help plug a gaping budget deficit.
Chancellor Bernie Patterson presented UW-Stevens Point's request to the UW System Board of Regents, according to a university statement.
"UW-Stevens Point's vision for a new regional university aligns perfectly with the UW System capacity building initiative," Patterson said....
...more

Ken Notes: UWSP is leading environmental issues on a national scale...
---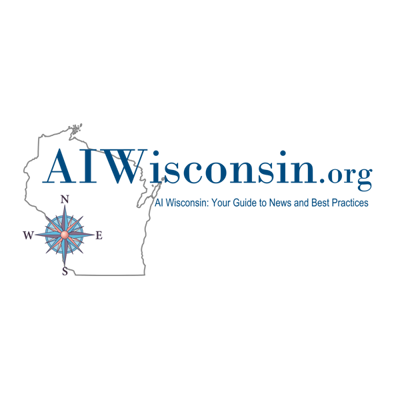 Ten thousand of environmentally minded business professionals, 500+ News outlets and reporters, and even a treehugger or two now read WDNGreen each week. Thank you!
Please
share WDNGreen with a friend
...
WDNGreen Network of Links
... or
Search WDNGreen
...
Ken Harwood
Advocating for Wisconsin
Editor [at] KenHarwood.com
608.334.2174
...more
---
We try to include links to help you consider your GREEN economic development options in Wisconsin. Businesses feel free to send us your information here.
...more
Ken Notes: Feel free to include this link and logo on your website. Our Tools and Resources are always a
click
away. Also a new easy to use address:
www.WDNGreen.com/tools/
---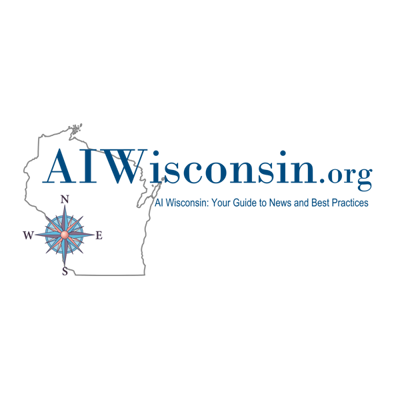 An agenda for the new administration...
An overriding principal - Restore Wisconsin to the bipartisan national environmental leadership it once enjoyed...
Building and Design

Work with developers, architects, communities, and business to ensure the highest and most cost effective Green building practices are used in new development.

Expedite projects who guarantee the best environmental practices and make sure the systems are in place to ensure this. Trust but Verify.
Avoid costly mandates and restrictions that will move businesses to other states or regions.

Mining

Explore the restoration of the sulfide mining moratorium or...

Work with counties to create and enforce new mining regulations, restrictions and enforcement.

Delay approval of any new mines until counties have their regulation policies in place.
Restore DNR environmental staff and expertise to levels that can review any requests in a timely manner.
Require a site reclamation fund be established from the onset of any approved project with a plan in place for complete site reclamation.
Allow municipalities to enact special utilities in lieu of or in addition to regular taxes for issues like impact on roads, utilities, infrastructure, and public safety.


Renewable Energy and Fuels

Work with the utilities, business and communities to encourage the use of renewables, reduced carbon output, and better reporting and measurement.
Establish a PSC willing to work with business and power companies while progressing to a lower carbon renewable future.

Do not impose legislative mandates on renewables but rather incentivize use of new technologies while maintaining an open dialogue among all parties involved.


Our Watersheds and the Great Lakes

Become a strong partner in Great Lakes–St. Lawrence River Basin Water Resources Compact.
If water is removed from the watershed, require that it be returned cleaner that it was taken. Again make sure DNR has the resources to monitor and ensure this policy.


Land Use and Transmission / Pipe Lines

Require the need and or profit for new systems to Wisconsin citizens. If a system like tar sand or electricity is for other states or regions, require that the land uses benefits all citizens in our state in lower utility costs, additions public facilities and reduced air and water pollution.
Require that any new system create an environmental offset equal to or greater than the land they take. This can be done in two ways: One additional Parks, Public Lands, Trails, Access to Waterways, Etc. OR Two reduced carbon emissions through the elimination or older less efficient production facilities or the conversion to renewable or exponentially lower emission fuels.


CAFO`s and Agricultural Issues

Address and regulate CAFO`s like the "cities" that they are.

Develop regulations and controls to address the scale of effluent that these facilities produce.
Consider using CAFO`s as a model for new waste treatment like digestion and pasteurization.

Preserve the small farm in Wisconsin by encouraging sound environmental practices in a cost effective way.

Work with all farms, businesses, and communities to improve watersheds, runoff and source point pollution focusing on results rather that penalties or mandates.


Transit and Mass Transit

Improve our transit and shipping corridors like rail and interstate access to encourage Wisconsin to become an efficient distribution hub for the Midwest.
Encourage communities to adopt new and more efficient mass transit systems.
Encourage the use of more efficient buses, trucks and vehicles in the state.


ECO Tourism

Explore ECO Tourism as an option to preserve our vast agricultural heritage and natural waterways and woodlands.
Allow ECO TIF financing to pair tourism development with land and watershed preservation.

...more

Ken Notes: Just a few ideas, please feel free to pick and choose then share with those on both sides of the isle that will be making decisions.

We now have an opportunity to grab the pendulum in the middle and make a real long term difference in how we manage our resources and what kind of Wisconsin we leave to our grandchildren!

These are personal viewpoints shaped by your feedback. They are not the positions of my sponsors or partners.
---
Coverage of local and national eco news for commercial development, home, transportation, food and community. We search for environmentally friendly news that makes economic sense for Wisconsin.
ONLINE HERE
. Please share with a friend. To receive WDNews GREEN on Monday of each week as an email you must subscribe -
secure link to subscribe is here
.
Want to comment, or have an idea:
Ideas[at]WisconsinDevelopment.com
We may now need to build a coalition that is willing to lobby from a "greener" yet pro business perspective. Lots of HUGE issues: Sand Mining, CNG, LEED Alternatives, Focus On Energy, LED Lighting R&D, Cleaner Power Generation, Recycling, Power Lines, Electric Cars, Wind, Solar, Bio Fuels, Digestors, Green AG, Business Incentives...And of course the Greenest and Happiest of Holidays to you!
Please consider sponsoring WDNGreen!
WDNews GREEN will be emailed on Mondays, included in WDNews on Thursdays, and online all the time at: WDNGreen.com Each week we will find 10 to 20 articles from Wisconsin and across the Nation dealing with environmental issues. Our goal is to promote environmental excellence from a sound business perspective.
Our resource guide at the bottom of this publication will continue to grow, and you may add links, suggest articles, include your press releases, or comment by
eMailing Me
. As always thanks for reading, and if you would like to sponsor or get involved call 608.334.2174...
...more
Ken Notes: Please forward this to friends and colleagues who have an interest in our economy and environment.
You may eMail Me Here
.