---
I have not "sold" any supporting sponsors but I do need a little additional revenue if you know of anyone that can help? We are read my many of the legislative offices and support staff...
---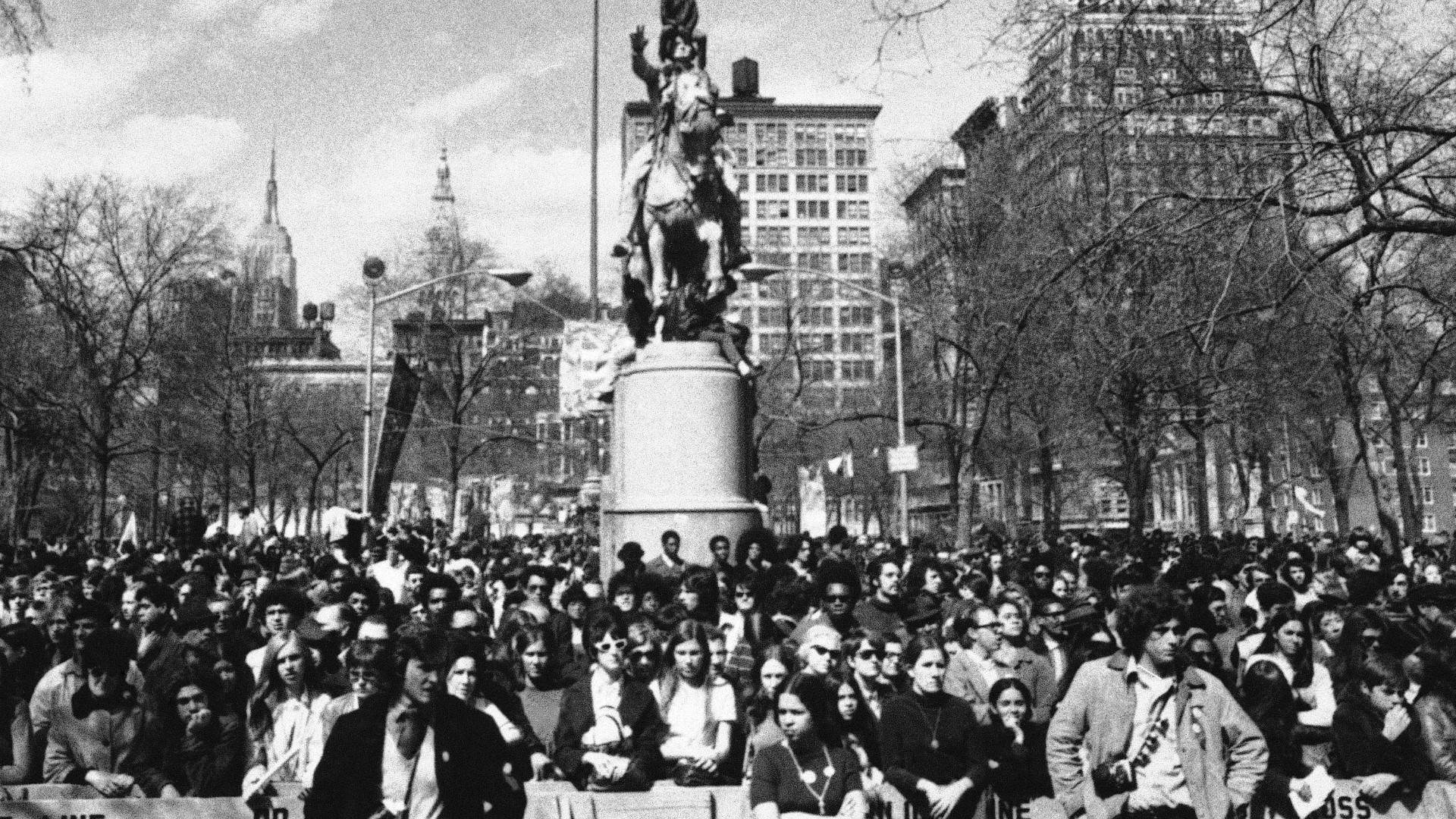 The first Earth Day was celebrated on April 22, 1970 and has grown to be celebrated annually in more than 180 countries around the the world. Have you ever wondered how it got its start?
Let`s go back more than 50 years ago to the 1960s. It was a different world back then....
...Full Story Here
---
---
"A Sand County Almanac" used to reinforce the Wisconsin construction firm's organizational values.
Appleton, Wis. ­– March 3, 2021 – At The Boldt Company, every new employee is invited to read Aldo Leopold's A Sand County Almanac and participate in a one-on-one discussion with CEO Tom Boldt as part of the onboarding process. Leopold's book is widely regarded as one of the most influential texts on environmentalism and conservation, based on his years of stewardship on land in rural Wisconsin. On the surface, the book is a guidepost for sustainability and environmental responsibility, but a deeper dive shows Leopold's lessons apply to today's business culture.
"The book is all about values," said Buddy Huffaker, Executive Director of the Aldo Leopold Foundation. "It's draped in nature, but it's asking us to stop and think about what is meaningful, where do we get all of our health and wealth from whether you're in conservation or building a building."...
...Full Story Here

Ken Notes: I have always been a fan of Tom Boldt...
---
The Wisconsin Earth Day Virtual Scavenger Hunt is a four-day game in which players will complete missions and answer trivia questions related to the environment and climate change. Wisconsinites can play in teams of up to six people from anywhere in the state using a smartphone app. Top teams will win prizes and donations for local nonprofits. Tickets are now available on a sliding scale, starting at FREE.
Our goal is to highlight the amazing work of Wisconsin-based climate and environmental justice organizations. Although these issues can feel overwhelming, the best way to start taking action is to get involved locally. We hope players will learn something, discover a new way to get involved, and (of course) have a ton of fun outside in the spring weather!
PRIZES
Forward Labs t-shirts for top team
2021 Earth Day Champion buttons or stickers for top 10 teams
Good feels - ticket sale profits will be donated to participating organizations!
How to Play: Over the course of four days, you`ll compete with other players around Wisconsin by completing tasks such as "do chalk art on the sidewalk supporting clean energy," "follow the a local sustainability group on Facebook," or "refer a friend to the game." Our game app allows you to see activity from friends and other players, track your score, view your place on the leaderboard, and get alerts for new Missions and game announcements. Anyone in the state can join by registering online and downloading the game app to their phone....
...Full Story Here

Ken Notes: GOOD NEWS! lets all play and help the environment.
---
On April 22, 1970 Wisconsin native and U.S. Senator Gaylord Nelson, along with others around the globe, signaled the urgent need to clean up and protect our land, air and water by marking the first ever Earth Day.
51 years later that call and need is no less important today.
Next week, WUWM will be featuring stories and interviews from environmental reporter Susan Bence — highlighting some of Wisconsin's environmental challenges and opportunities.
Kicking off the Earth Week series will be a report on the human-made chemical called PFAS. There are thousands of them and they're found in countless products, from food packaging to firefighting foam....
...Full Story Here
---
It`s no coincidence that president Joe Biden chose this week's celebration of Earth day to host the Leaders' Summit on Climate. Odds are, the president will mention the name Gaylord Nelson during the virtual gathering of world leaders. In 1972, the late Wisconsin governor, US Senator and Earth Day founder encouraged Biden to carry on when his wife and baby were killed in a car crash a month after he was first elected to serve Delaware in the US Senate...
...Full Story Here

Ken Notes: ...and she does it well!
---
Partner Level Sponsors

About Sponsorship
...Full Story Here

Notes:
---
Wisconsin's proposed nitrate pollution rule, critical to protecting the health of more than 1 million residents, is in danger of being blocked by a group of lawmakers beholden to industrial agriculture special interests.
Wisconsin faces a growing public health and economic crisis, fueled by years of unchecked nitrate pollution of drinking water from farm fertilizers. More than 1.2 million Wisconsinites are drinking water with elevated levels of nitrate, which is linked to cancer, thyroid disease and other health hazards. In many places, the hazards of nitrate-contaminated water are borne by vulnerable populations, including infants, people of color and people living below the poverty line...
...Full Story Here

Ken Notes: Money corrupts politics period. When Wisconsin`s small farms were disappearing at an exponential rate few politicians stood in the way. Why? Because these farms had no lobby to protect them, now mega farms and CAFO`s are the norm and we will step aside to allow them to thrive at the cost of our water, land, people, and the smaller farms that built this State.
---
he city of Madison will have a greener vehicles among its fleet thanks to Wisconsin soybean farmers.
The Wisconsin Soybean Marketing Board (WSMB) and the National Biodiesel Board announced the investment of funds to help the City of Madison retrofit 20 Fleet Service vehicles to run nearly 100 percent on biodiesel fuel.
The groups say the economic and environmental benefits of this investment will include reduced carbon emissions, cleaner air and water, and an expanded market for Wisconsin soybean farmers whose soybeans are a key ingredient of biodiesel fuel....
...Full Story Here
---
Film star Shailene Woodley, who is engaged to Green Bay Packers quarterback Aaron Rodgers, has been an outspoken advocate on environmental issues and has allied herself with Indigenous activists in the process.
News about the engagement between Woodley, 29, and Rodgers, 37, has created a stir across the nation, and that`s especially true in Wisconsin, which is home to 12 tribal nations and its own environmental causes....

...Full Story Here

Ken Notes: Great read. And in the interest of totally shameless journalism consider this... ARRON RODGERS NEW BRIDE HAS A CRIMINAL RECORD AND WAS ON PROBATION!!!
---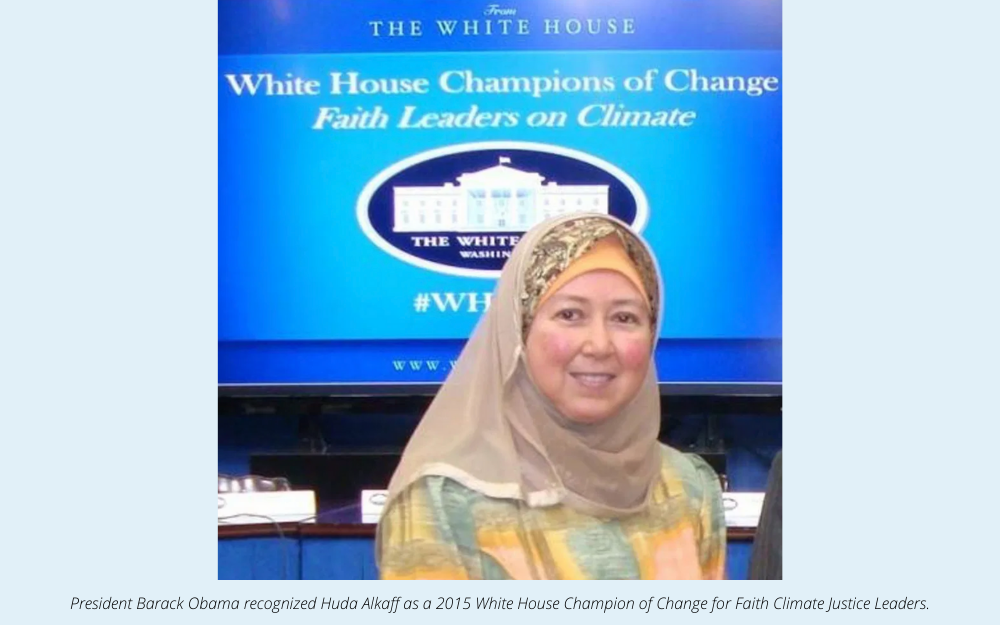 Ramadan, Islam's holiest month, converges this year with Earth Month, a time designated to inspire protection and conservation of the natural world as we anticipate Earth Day, globally celebrated on April 22.
To mark this intersection of faith and responsibility, the Wisconsin Muslim Journal celebrates the work of one of Wisconsin's leading champions of the environment, Huda Alkaff of West Bend. She shares some ways we can all help save the planet...
...Full Story Here
---
---
This week marks the 51st anniversary of Earth Day.
To bear witness to some of the environmental challenges and opportunities that Wisconsin faces, WUWM's environmental reporter Susan Bence has put together an Earth Week series highlighting stories across the state — starting with PFAS.
PFAS are chemicals found in countless products from food packaging to firefighting foam. They're often called "forever chemicals" because they don't break down in the environment but can bioaccumulate in living things, including people....
...Full Story Here
---
The University of Wisconsin-Madison's Nelson Institute for Environmental Studies Presents Earth Day 2021: Nature at Work: Inspiring Just Responses for an Unruly World
While nature has always been an uncontrollable force of both beauty and devastation, human impact on the ecosystem has made nature increasingly unpredictable. An unruly climate marked by extreme weather events is leading to challenges such as biodiversity decline and water scarcity while also placing a significant and unjust burden on the most vulnerable populations.

During this year's Earth Day learning event we will discuss environmental justice and the ways in which our climate challenges are impacting health, education, the economy, and the overall wellbeing of people around the world. We will explore nature's incredible power and how increased efforts to respect it will lead to social justice and mitigate some of our greatest climate-related challenges.

Thursday, April 22 – Friday, April 23
...Full Story Here

Ken Notes: Register at the link...
---
GREEN BAY (NBC26) — President Joe Biden recently unveiled the second part of his Build Back Better agenda, the American Jobs Plan. The Need for Action in Wisconsin fact sheet lays out information on how the $2.7 trillion proposal would directly impact our state...
...Full Story Here
---
---
Links we like supporting Wisconsin`s Environment and Business. More will follow each week...
...Full Story Here
Ken Notes: Share this and if you want to be included:
Call us - 608.334.2174 or Editor [at] WDNGreen.com....
---
Communities across Wisconsin are looking to develop clean energy plans to do their part against global warming, and La Crosse is getting in on the action as well.
The Wisconsin Clean Energy Toolkit will launch statewide today, with La Crosse, Madison, Eau Claire, Green Bay, and Milwaukee all participating. The Toolkit is a comprehensive guide to energy policy options in the state, and is designed to help communities of any size achieve their goal of going green.
...Full Story Here

Ken Notes: I will keep this link for awhile...
---
We try to include links to help you consider your GREEN economic development options in Wisconsin. Businesses feel free to send us your information here.
...Full Story Here
Ken Notes: Feel free to include this link and logo on your website. Our Tools and Resources are always a
click
away. Also a new easy to use address:
www.WDNGreen.com/tools/
---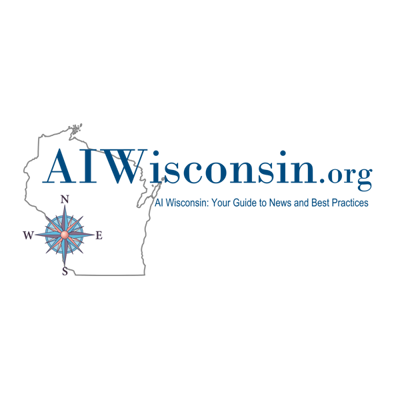 Ten thousand environmentally minded business professionals, 500+ News outlets and reporters, and even a treehugger or two now read WDNGreen each week. Thank you!
Please
share WDNGreen with a friend
...
WDNGreen Network of Links
... or
Search WDNGreen
...
Ken Harwood
Advocating for Wisconsin
Editor [at] KenHarwood.com
608.334.2174
...Full Story Here
---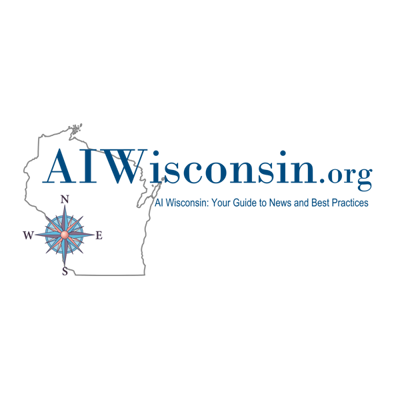 An agenda for the new administration...
An overriding principal - Restore Wisconsin to the bipartisan national environmental leadership it once enjoyed...
Building and Design

Work with developers, architects, communities, and business to ensure the highest and most cost effective Green building practices are used in new development.

Expedite projects who guarantee the best environmental practices and make sure the systems are in place to ensure this. Trust but Verify.
Avoid costly mandates and restrictions that will move businesses to other states or regions.

Mining

Explore the restoration of the sulfide mining moratorium or...

Work with counties to create and enforce new mining regulations, restrictions and enforcement.

Delay approval of any new mines until counties have their regulation policies in place.
Restore DNR environmental staff and expertise to levels that can review any requests in a timely manner.
Require a site reclamation fund be established from the onset of any approved project with a plan in place for complete site reclamation.
Allow municipalities to enact special utilities in lieu of or in addition to regular taxes for issues like impact on roads, utilities, infrastructure, and public safety.


Renewable Energy and Fuels

Work with the utilities, business and communities to encourage the use of renewables, reduced carbon output, and better reporting and measurement.
Establish a PSC willing to work with business and power companies while progressing to a lower carbon renewable future.

Do not impose legislative mandates on renewables but rather incentivize use of new technologies while maintaining an open dialogue among all parties involved.


Our Watersheds and the Great Lakes

Become a strong partner in Great Lakes–St. Lawrence River Basin Water Resources Compact.
If water is removed from the watershed, require that it be returned cleaner that it was taken. Again make sure DNR has the resources to monitor and ensure this policy.


Land Use and Transmission / Pipe Lines

Require the need and or profit for new systems to Wisconsin citizens. If a system like tar sand or electricity is for other states or regions, require that the land uses benefits all citizens in our state in lower utility costs, additions public facilities and reduced air and water pollution.
Require that any new system create an environmental offset equal to or greater than the land they take. This can be done in two ways: One additional Parks, Public Lands, Trails, Access to Waterways, Etc. OR Two reduced carbon emissions through the elimination or older less efficient production facilities or the conversion to renewable or exponentially lower emission fuels.


CAFO`s and Agricultural Issues

Address and regulate CAFO`s like the "cities" that they are.

Develop regulations and controls to address the scale of effluent that these facilities produce.
Consider using CAFO`s as a model for new waste treatment like digestion and pasteurization.

Preserve the small farm in Wisconsin by encouraging sound environmental practices in a cost effective way.

Work with all farms, businesses, and communities to improve watersheds, runoff and source point pollution focusing on results rather that penalties or mandates.


Transit and Mass Transit

Improve our transit and shipping corridors like rail and interstate access to encourage Wisconsin to become an efficient distribution hub for the Midwest.
Encourage communities to adopt new and more efficient mass transit systems.
Encourage the use of more efficient buses, trucks and vehicles in the state.


ECO Tourism

Explore ECO Tourism as an option to preserve our vast agricultural heritage and natural waterways and woodlands.
Allow ECO TIF financing to pair tourism development with land and watershed preservation.

...Full Story Here

Ken Notes: Just a few ideas, please feel free to pick and choose then share with those on both sides of the isle that will be making decisions.

We now have an opportunity to grab the pendulum in the middle and make a real long term difference in how we manage our resources and what kind of Wisconsin we leave to our grandchildren!

These are personal viewpoints shaped by your feedback. They are not the positions of my sponsors or partners.
---
Hot off the "press," AgSTAR's updated handbook is a comprehensive compilation of the latest knowledge in the industry on best practices for anaerobic digestion and biogas systems.
For 26 years, the United States Environmental Protection Agency (US EPA) AgSTAR Program has been helping farmers and communities across the United States develop and implement anaerobic digestion (AD) biogas systems. These systems are critical to reduce methane emissions from manure management operations, while also providing other environmental and economic benefits. As a trusted partnership program, AgSTAR helps educate the public on best practices for designing, implementing and maintaining digester projects and brings together leading experts to discuss opportunities and challenges for advancing the biogas industry.
AgSTAR's newest resource, the
Anaerobic Digester Project Development Handbook
, is a comprehensive compilation of the latest knowledge in the industry on best practices for AD/ biogas systems. The goal of the Handbook is to ensure long-term project success for AD biogas systems by providing background and a framework for AD project development.
...Full Story Here

Ken Notes:I would love to see Wisconsin become the leader in this technology! Every farmer and elected official in the state should download this.
---
Coverage of local and national eco news for commercial development, home, transportation, food and community. We search for environmentally friendly news that makes economic sense for Wisconsin.
ONLINE HERE
. Please share with a friend. To receive WDNews GREEN on Monday of each week as an email you must subscribe -
secure link to subscribe is here
.
Want to comment, or have an idea:
Ideas[at]WisconsinDevelopment.com
We may now need to build a coalition that is willing to lobby from a "greener" yet pro business perspective. Lots of HUGE issues: Sand Mining, CNG, LEED Alternatives, Focus On Energy, LED Lighting R&D, Cleaner Power Generation, Recycling, Power Lines, Electric Cars, Wind, Solar, Bio Fuels, Digestors, Green AG, Business Incentives...And of course the Greenest and Happiest of Holidays to you!
Please consider sponsoring WDNGreen!
WDNews GREEN will be emailed on Mondays, included in WDNews on Thursdays, and online all the time at: WDNGreen.com Each week we will find 10 to 20 articles from Wisconsin and across the Nation dealing with environmental issues. Our goal is to promote environmental excellence from a sound business perspective.
Our resource guide at the bottom of this publication will continue to grow, and you may add links, suggest articles, include your press releases, or comment by
eMailing Me
. As always thanks for reading, and if you would like to sponsor or get involved call 608.334.2174...
...Full Story Here
Ken Notes: Please forward this to friends and colleagues who have an interest in our economy and environment.
You may eMail Me Here
.