---
---
MADISON, Wis. (CN) – In an aggressive push to address the crises brought about by climate change, Wisconsin Governor Tony Evers signed an executive order Friday aimed at powering the Badger State with 100% clean, carbon-free energy by 2050.
The order charges the state Department of Administration with creating a new Office of Sustainability and Clean Energy, which will be tasked with achieving 100% carbon-free energy consumption by 2050 in partnership with other state agencies and utilities, easing the more than $12 billion the state spends each year importing fuels derived from coal, natural gas and petroleum...
...more

Ken Notes: Very interesting. I wonder what storage options will be available by then? What is the cost of decommissioning new natural gas facilities after only thirty years in service? What will the Grid look like, distributed or major arrays? Will these mandates require that new utilities be allowed on the grid? ...and then who maintains the grid?

No one wants clean carbon free energy more that me, I write a newsletter every week touting the value of this to business and industry. I even lose money each week doing this, my wife reminds of this every time the Amex bill is due... BUT I get nervous when I hear mandate or "Office" as the best way to do this. I believe we need to work with businesses and the utilities to ensure that we work together to accomplish our goals. We are moving in the right direction and for the right reasons and the Governor has clearly expedited the process, this is good. Now the hard part - placing the right people in the new office, calming the fears that we will focus on both the new jobs and the existing jobs in the State, keeping energy affordable for everyone, and preserving much of Wisconsin`s environment for our grandchildren.
---
SCS - At the forefront of sustainable environmental solutions for over 40 years
---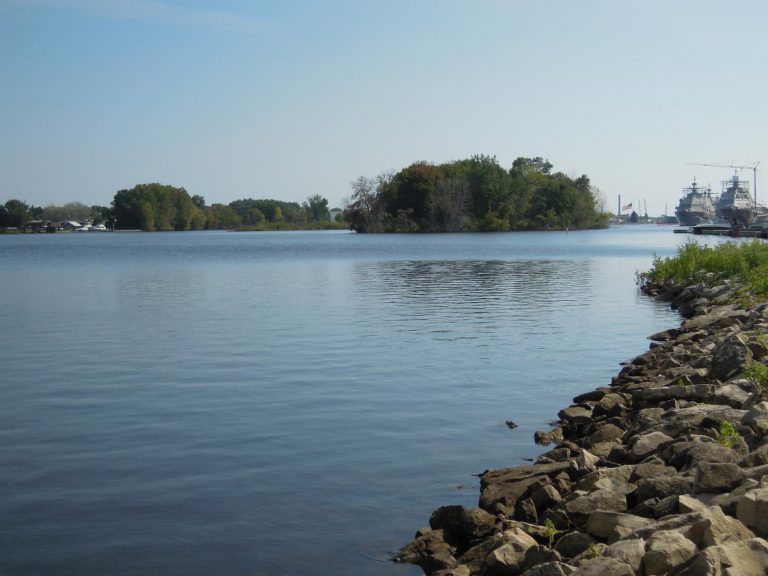 Documents show Michigan environmental regulators had significant concerns about information submitted on the impacts of a Canadian company's proposed mine on the Michigan-Wisconsin border.
Toronto-based Aquila Resources plans to mine gold, zinc and other metals near the Menominee River in Michigan's Upper Peninsula.
Michigan regulators detailed concerns about insufficient or incorrect information used by mine consultants to assess impacts the Back Forty mine would have on wetlands and water quality.
But the state and U.S. Environmental Protection Agency still agreed on a wetlands permit with conditions for the mining company...
See Also...

...more

Ken Notes: In the end the great yoyo effect means we will always go back and forth on environmental policy. This will continue to cause bad policy to be enacted an bad projects to develop as long as the political differences provide the energy to propel the yoyo. You may quote me if you can figure out exactly what I am saying, or you can have me try to explain this to your group or business..
---
The Business Friend of the Environment award highlights what Wisconsin companies are doing in the areas of sustainability, innovative technology and environmental stewardship. The goal of this awards program is to demonstrate to state policymakers, businesses and the public that sound environmental practices are good for Wisconsin and its business environment.
30th Annual Award Winners
Nine Wisconsin Companies Win Business Friend of the Environment Awards
Sustainability
Outlook Group, Neenah (Small Category)
Georgia-Pacific Green Bay Broadway Mill, Green Bay (Medium Category)
Bergstrom Automotive, Neenah (Large Category)
Environmental Stewardship

ITU AbsorbTech, New Berlin (Small Category)
Masters Gallery Foods, Plymouth (Medium Category)
Menasha Packaging – Hartford Plant, Hartford (Large Category)
Environmental Innovation
Empire Screen Printing, Inc.,
Onalaska (Small Category)
Linetec,
Wausau (Medium Category)
Waupaca Foundry, Inc.,
Waupaca (Large Category)
...more

Ken Notes: Congratulations!!!
---
Our commitment to preserving the quality of our environment is not just a program at Dairyland. It reflects a deeply held view that good environmental practices reflect sound operations and contribute to the overall economic and social health of the communities we serve.
...more
---
He was known fondly as Dr. Dirt. He used his extensive knowledge of Wisconsin's soils and his warm personality to help farmers and protect the state's environment. Dr. Dirt, University of Wisconsin–Madison emeritus professor Fred Madison, died June 3 at the age of 82.
A memorial service was held Saturday...
...Much of Fred Madison`s career was spent assessing the effect of agriculture on the surface and groundwater resources of Wisconsin while working with farm families to help address environmental challenges...
..."Fred was one of a kind," says Steve Ventura, a UW–Madison professor of soil science. "He loved to help people understand the state's diverse landscapes and its thin veneer of life-giving soil. He was passionate about protecting natural resources, and he inspired many people along the way."...
...more

Ken Notes: Now this is an "Office worthy" endeavor. I promise CAFO`s and the quantity of waste they produce is having an impact on soil, water sheds and our environment.
---
Ten states across the Midwest and Great Lakes region of the US could see $4.7 billion in health benefits in 2030 if they stick with current renewable energy standards, according to a new study from MIT. That's about a 34 percent return on the $3.5 billion price tag associated with actually building out that infrastructure of renewable energy sources such as wind or solar farms.
"This research shows that renewables pay for themselves through health benefits alone," Emil Dimanchev, lead author and senior research associate at the MIT Center for Energy and Environmental Policy Research told The Verge.
There's no shortage of studies into the potential costs associated with climate change — from insuring vulnerable coastal properties to rebuilding after more frequent and intense storms. And then there are the health risks, ranging from more annoying allergy seasons to a jump in heat-related illnesses and deaths. But this study, published August 12th in Environmental Research Letters examined the health benefits and financial incentives that come along with states using more renewable energy...
...more
---
McMAHON provides full-service engineering and architectural services to public and private-sector clients. We are driven by a service-oriented philosophy to achieve client satisfaction on every project.
...more
---
Blooms of blue-green algae have been reported in Wisconsin. It`s been linked to pet deaths in other states.
WISCONSIN —The Wisconsin Department of Natural Resources says toxic blue-green algae has been reported blooming in a number of Wisconsin lakes, prompting shutdowns at some beaches and recreation areas.
State officials say there is no method to control or mitigate a bloom once it has started. The Wisconsin Department of Natural Resources says that the best way to protect human health is to prevent these blooms from occurring in the first place. There have already been reports of blue-green algae blooms in High Cliff State Park on Lake Winnebago and also Lake Monona earlier this year...
...more
---
WGBA has combined forces with the U.S. Green Building Council (USGBC) and together we will pilot a new model for USGBC chapters and local market engagement...
...more
---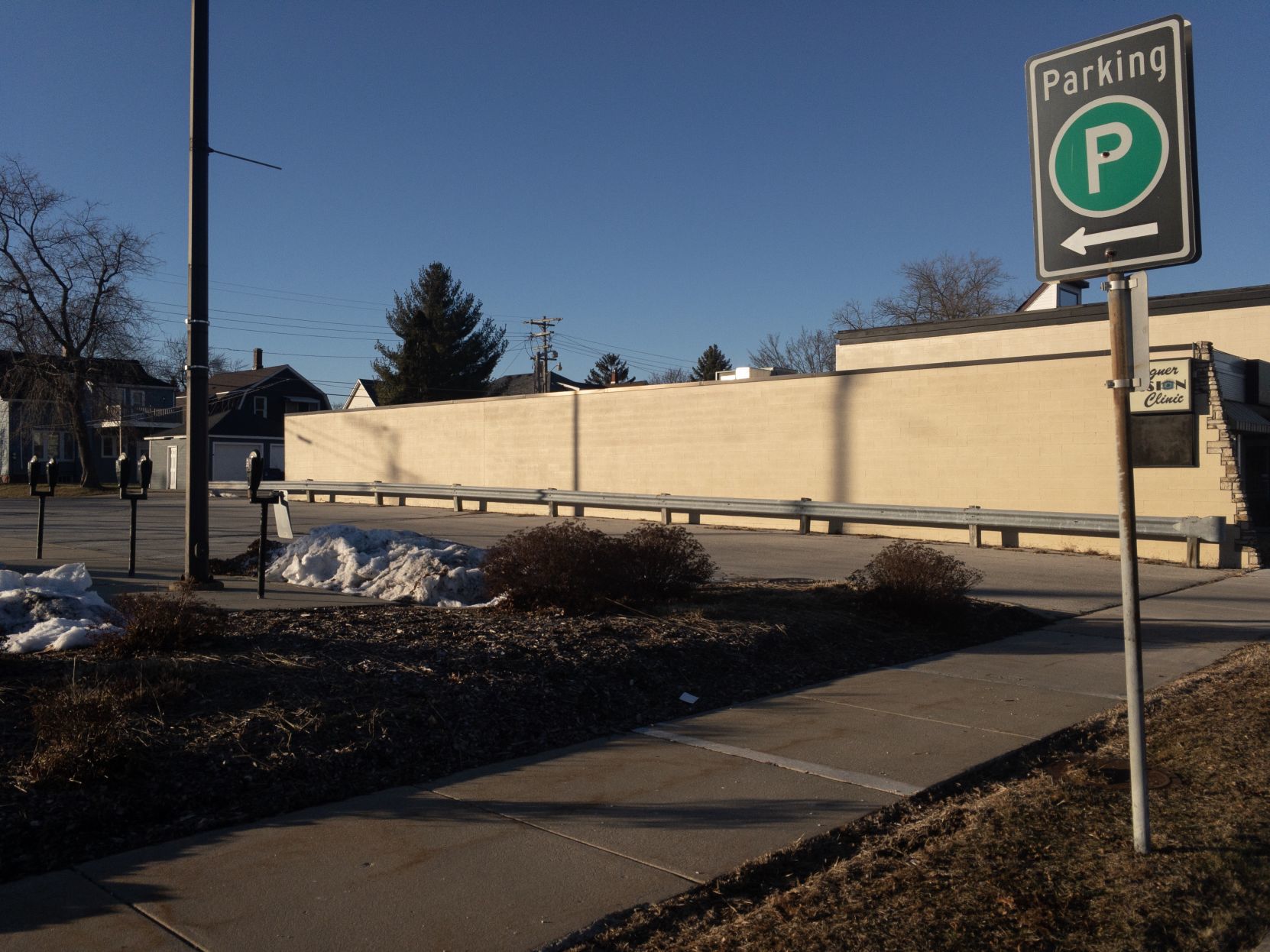 A ban on coal-tar sealants widely used on asphalt surfaces, out of concern for public health and area waterways, is moving forward in the City of Racine.
Coal-tar and some other sealants are a main source of polycyclic aromatic hydrocarbons, PAHs, which slough off the driveways and parking lots where they are commonly used....
...more

Ken Notes: Good read on the subject...
---
Miron specializes in providing innovative pre-construction, construction management, design-build, general construction and industrial services.
---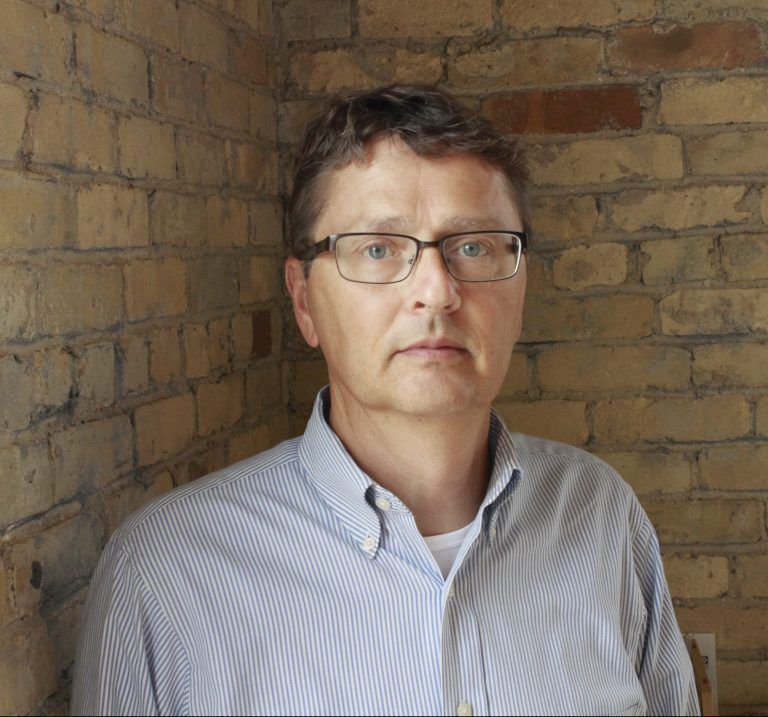 Environmental groups, including two from Wisconsin and Minnesota, have joined 29 states and local governments in legal efforts to block the rollback of federal climate protections.
Clean Wisconsin is among 10 environmental organizations that filed a suit Wednesday asking a federal appeals court to block the Trump Administration's Affordable Clean Energy rule, which eased carbon emission limits on fossil-fuel power plants that were proposed — but never implemented — under the Clean Power Plan...
...more

Ken Notes: did I tell you my yoyo story???
---

The WI Sustainable Business Council is a network of Wisconsin businesses and organizations that are interested in, or actively responding to, the challenge of sustainability.
---
Public hearings have begun on changing state regulations on Concentrated Animal Feeding Operations, or CAFOS. Proposed changes to Wisconsin's livestock facility siting regulations, known as ATCP51 include eliminating odor scoring, changing building setbacks standards and more opportunities for local governments to restrict farm expansion.
Peter Koles with the Wisconsin Towns Association supports the proposed changes. "The equipment has gotten bigger. So you have bigger equipment, more repetitive trips. And we need to take into account that impact on the roadways."...
...more

Ken Notes: We do not need to nibble at the edges we need to create an entire new set of rules for these CAFO`s because each one is a medium sized city that is regulated like a small farm...
---
Links we like supporting Wisconsin`s Environment and Business. More will follow each week...
...more
Ken Notes: Share this and if you want to be included:
Call us - 608.334.2174 or Editor [at] WDNGreen.com....
---
The United States government is a massive employer, and is always looking for qualified candidates to fill a wide variety of open employment positions in locations across the country. Below you'll find a Qualification Summary for an active, open job listing from the Department of Agriculture. The opening is for a Land Management Planner/Environmental Coordinator in Milwaukee, Wisconsin Feel free to browse this and any other job listings and reach out to us with any questions!

Land Management Planner/Environmental Coordinator – Milwaukee, Wisconsin
Forest Service, Department of Agriculture
Job ID: 132899
Start Date: 08/14/2019
End Date: 08/27/2019
...more
---
We try to include links to help you consider your GREEN economic development options in Wisconsin. Businesses feel free to send us your information here.
...more
Ken Notes: Feel free to include this link and logo on your website. Our Tools and Resources are always a
click
away. Also a new easy to use address:
www.WDNGreen.com/tools/
---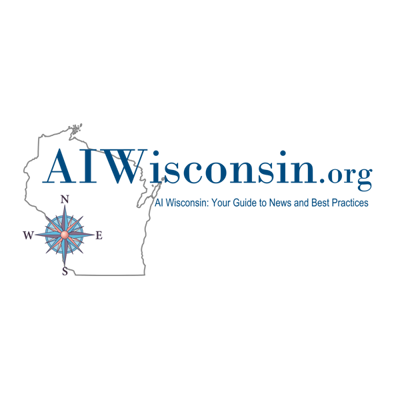 Ten thousand of environmentally minded business professionals, 500+ News outlets and reporters, and even a treehugger or two now read WDNGreen each week. Thank you!
Please
share WDNGreen with a friend
...
WDNGreen Network of Links
... or
Search WDNGreen
...
Ken Harwood
Advocating for Wisconsin
Editor [at] KenHarwood.com
608.334.2174
...more
---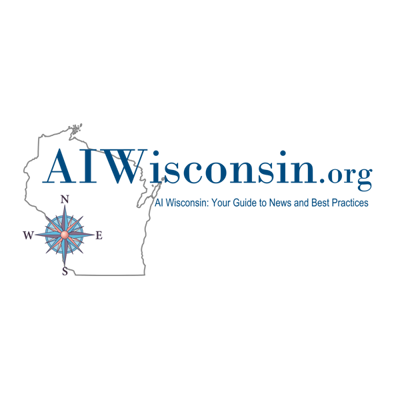 An agenda for the new administration...
An overriding principal - Restore Wisconsin to the bipartisan national environmental leadership it once enjoyed...
Building and Design

Work with developers, architects, communities, and business to ensure the highest and most cost effective Green building practices are used in new development.

Expedite projects who guarantee the best environmental practices and make sure the systems are in place to ensure this. Trust but Verify.
Avoid costly mandates and restrictions that will move businesses to other states or regions.

Mining

Explore the restoration of the sulfide mining moratorium or...

Work with counties to create and enforce new mining regulations, restrictions and enforcement.

Delay approval of any new mines until counties have their regulation policies in place.
Restore DNR environmental staff and expertise to levels that can review any requests in a timely manner.
Require a site reclamation fund be established from the onset of any approved project with a plan in place for complete site reclamation.
Allow municipalities to enact special utilities in lieu of or in addition to regular taxes for issues like impact on roads, utilities, infrastructure, and public safety.


Renewable Energy and Fuels

Work with the utilities, business and communities to encourage the use of renewables, reduced carbon output, and better reporting and measurement.
Establish a PSC willing to work with business and power companies while progressing to a lower carbon renewable future.

Do not impose legislative mandates on renewables but rather incentivize use of new technologies while maintaining an open dialogue among all parties involved.


Our Watersheds and the Great Lakes

Become a strong partner in Great Lakes–St. Lawrence River Basin Water Resources Compact.
If water is removed from the watershed, require that it be returned cleaner that it was taken. Again make sure DNR has the resources to monitor and ensure this policy.


Land Use and Transmission / Pipe Lines

Require the need and or profit for new systems to Wisconsin citizens. If a system like tar sand or electricity is for other states or regions, require that the land uses benefits all citizens in our state in lower utility costs, additions public facilities and reduced air and water pollution.
Require that any new system create an environmental offset equal to or greater than the land they take. This can be done in two ways: One additional Parks, Public Lands, Trails, Access to Waterways, Etc. OR Two reduced carbon emissions through the elimination or older less efficient production facilities or the conversion to renewable or exponentially lower emission fuels.


CAFO`s and Agricultural Issues

Address and regulate CAFO`s like the "cities" that they are.

Develop regulations and controls to address the scale of effluent that these facilities produce.
Consider using CAFO`s as a model for new waste treatment like digestion and pasteurization.

Preserve the small farm in Wisconsin by encouraging sound environmental practices in a cost effective way.

Work with all farms, businesses, and communities to improve watersheds, runoff and source point pollution focusing on results rather that penalties or mandates.


Transit and Mass Transit

Improve our transit and shipping corridors like rail and interstate access to encourage Wisconsin to become an efficient distribution hub for the Midwest.
Encourage communities to adopt new and more efficient mass transit systems.
Encourage the use of more efficient buses, trucks and vehicles in the state.


ECO Tourism

Explore ECO Tourism as an option to preserve our vast agricultural heritage and natural waterways and woodlands.
Allow ECO TIF financing to pair tourism development with land and watershed preservation.

...more

Ken Notes: Just a few ideas, please feel free to pick and choose then share with those on both sides of the isle that will be making decisions.

We now have an opportunity to grab the pendulum in the middle and make a real long term difference in how we manage our resources and what kind of Wisconsin we leave to our grandchildren!

These are personal viewpoints shaped by your feedback. They are not the positions of my sponsors or partners.
---
Coverage of local and national eco news for commercial development, home, transportation, food and community. We search for environmentally friendly news that makes economic sense for Wisconsin.
ONLINE HERE
. Please share with a friend. To receive WDNews GREEN on Monday of each week as an email you must subscribe -
secure link to subscribe is here
.
Want to comment, or have an idea:
Ideas[at]WisconsinDevelopment.com
We may now need to build a coalition that is willing to lobby from a "greener" yet pro business perspective. Lots of HUGE issues: Sand Mining, CNG, LEED Alternatives, Focus On Energy, LED Lighting R&D, Cleaner Power Generation, Recycling, Power Lines, Electric Cars, Wind, Solar, Bio Fuels, Digestors, Green AG, Business Incentives...And of course the Greenest and Happiest of Holidays to you!
Please consider sponsoring WDNGreen!
WDNews GREEN will be emailed on Mondays, included in WDNews on Thursdays, and online all the time at: WDNGreen.com Each week we will find 10 to 20 articles from Wisconsin and across the Nation dealing with environmental issues. Our goal is to promote environmental excellence from a sound business perspective.
Our resource guide at the bottom of this publication will continue to grow, and you may add links, suggest articles, include your press releases, or comment by
eMailing Me
. As always thanks for reading, and if you would like to sponsor or get involved call 608.334.2174...
...more
Ken Notes: Please forward this to friends and colleagues who have an interest in our economy and environment.
You may eMail Me Here
.