---
---
AMHERST JUNCTION, Wis. (WSAW) - If you're looking to get into the great outdoors during a weekend this fall, the Central Wisconsin Environmental Station (CWES) is holding family camps.
After all their camps were canceled this summer out of caution of COVID-19, CWES has been working hard to make the campsite a safe experience for families to enjoy this fall.
"I think families are looking for that opportunity to have social connection still and have great outdoor experiences," Central Wisconsin Environmental Station Director Tom Quinn said...
...Information on how to sign up can be found on their
website
.
...more
---
Two Dairy Innovation Hub researchers are launching a study to learn about how manure management regulations are implemented and enforced across Wisconsin – and they want farmers` input.
Jeremy Foltz, a professor in the University of Wisconsin-Madison Department of Agricultural and Applied Economics, and Marin Skidmore, a post-doctoral research associate in the Center for Sustainability and the Global Environment, are looking at the different ways manure regulations at both the state and county levels are being handled, how it effects water quality and its costs to farmers. The two spoke on a recent Dairy Stream podcast episode, hosted by Mike Austin and sponsored by Edge Dairy Cooperative and Dairy Business Association...
...more

Ken Notes: Yea! I hope they focus on the amount of water used to dilute waste and the distance from the source it is pumped. Also the photo is not the problem, the problem is not a wagon it is a hose...
---
When Kraus-Anderson began the development process for its
new corporate headquarters
building in downtown Minneapolis, company leadership determined the guiding principle used throughout the project would be "cost-effective sustainability." This principle has influenced all decision-making with regard to space planning for customers and employees; building components, systems, and technology; and construction means and methods. As a result, the building is on track to achieve
LEED
certification for sustainability....
...more

Ken Notes:KA is leading by example...
---
Peter Dargatz was nominated by parents, staff and community naturalists who pointed to his work creating a Forest Kindergarten.

Sussex, WI - Woodside Elementary School kindergarten teacher Peter Dargatz was awarded Wisconsin Association for Environmental Education (WAEE) 2020 Formal Educator of the Year Award. He is being honored for his outstanding, ongoing effort in infusing environmental education into his teaching.

WAEE is a statewide non-profit professional organization of environmental educators that supports environmental education through advocacy, networking and recognition. It is a member-based, professional community of individuals and organizations with diverse backgrounds that promotes responsible environmental action, elevates voices for environmental justice and celebrates excellence in environmental education.

...more
---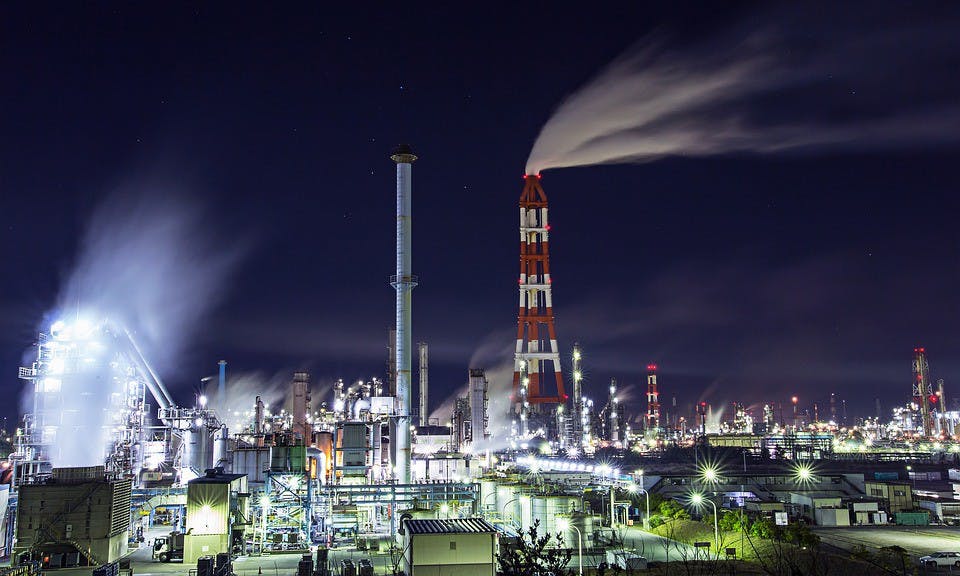 Our friends in the West are on fire. The Atlantic is raging and ripping through its neighboring states down south. Wisconsin communities across the state are coal-congested by air-polluting power plants powered by fossil fuels. And in recent years, our state has suffered from record flooding due to rapid climate change. The effects of climate change are much too real. And our energy dependence on fossil fuels continues to make matters even worse. By refusing to switch to 100% clean energy, we are refusing to put out these fires, stop these floods, and save our own people from long-lasting illness. 2020 has told us we are too late. Time is ticking and it's only getting worse. It's time to do what we can to prevent our home from a further hell. It's time to commit to 100% clean energy...
A link to Companies that have committed to 100% renewable energy...
...more

Ken Notes: I agree, BUT be careful business fears mandates and government control. The best solution is to have the companies make the commitment... And many have, Amazon, Apple, GM, Coca-Cola, Google... See the link I added above...
---
SCS - At the forefront of sustainable environmental solutions for over 40 years
---
New International Energy Conservation Code could help Madison achieve its dream of a green utopia, but it could make Madison's housing crisis even worse.
Online voting results made the International Energy Conservation Code even more radical than MacIver first reported last year.
Will the State of Wisconsin Continue to Resist this Radical Agenda?
The City of Madison is green with envy after finding out it's only the 64th greenest city in America, and some blame the state government for not getting on board.

The American Council for an Energy Efficient Economy (ACEEE) gave Madison a mere 22.5 points out of 100 possible on its 2020 City Clean Energy Scorecard. The news came as a shock to a community that had just committed to a ten-year, $95 million plan to go carbon neutral.

...more
---
Green Bay, Wis.—University of Wisconsin-Green Bay Associate Prof. Elizabeth Wheat will discuss environmental justice and its relationship to civil rights in a presentation, Thursday, Oct. 22 at 4 p.m. It is free and open to the public and can be accessed at https://cahsseffect.org/events/.
According to the event description, Wheat will be diving into the environmental justice movement in the United States that began in 1982 when residents of Warren County, North Carolina, used non-violent tactics to oppose the siting of a toxic PCB landfill in their mainly African American community. Decades later, Sheila Holt described her family's health struggles after the government of Dickson, Tennessee, protected white families from polluted drinking water but told her and other Black families that the water was safe. She inspired countless of other people to think of environmental issues as human rights issues that must be addressed through confronting systemic racism...
...more

Ken Notes: It is too bad that Environmental Issues have been places so far back in the current election cycle...
---
Our commitment to preserving the quality of our environment is not just a program at Dairyland. It reflects a deeply held view that good environmental practices reflect sound operations and contribute to the overall economic and social health of the communities we serve.
...more
---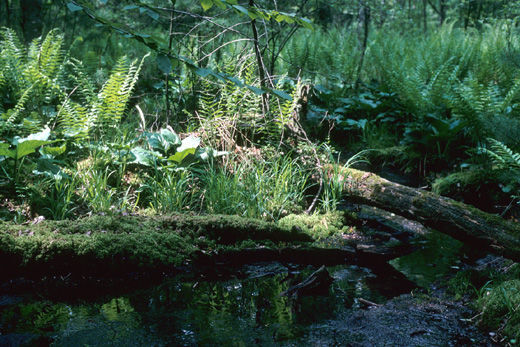 A judge has declined to reinstate a key permit for a Georgia company seeking to build a controversial frac sand operation in Monroe County.
Monroe County Circuit Judge Todd Ziegler ruled Monday that the state Department of Natural Resources violated the law when it granted Meteor Timber a permit to fill 16.25 acres of wetlands for the $75 million project.
...more

Ken Notes: The only sure way to protect these lands is to get them into a land conservancy!
---
An administrative law judge said opponents of Enbridge's proposed Line 3 oil pipeline did not prove construction of the project would harm wetlands and streams.
In a non-binding recommendation issued Friday, Judge James LaFave said the coalition of environmental and tribal groups failed to meet the burden of proof in a contested-case hearing on the Minnesota Pollution Control Agency's water permits over the summer and urged the MPCA commissioner to make the same finding when considering the 340-mile pipeline's 401 certification, a permit awarded by a state`s regulators if the project`s impact on water falls within the state`s standard. The MPCA's decision is due Nov. 14...
...more

Ken Notes: I did suggest court is not the best place to settle these issues.
---
WGBA has combined forces with the U.S. Green Building Council (USGBC) and together we will pilot a new model for USGBC chapters and local market engagement...
...more
---
The Lemberger Landfill and the Lemberger Transport & Recycling Superfund site in Whitelaw, Wisconsin has undergone five cleanup reviews since 1995.
The EPA proposed the modification of groundwater and waste cleanup at the Lemberger Landfill and Lemberger Transport & Recycling Superfund sites in Manitowoc County, Wisconsin on October 14.

The agency wants to switch the groundwater cleanup for both sites from extracting and treating contaminated groundwater to a process called "monitored natural attenuation." It is also proposed that the cleanup for waste materials be changed from "no further action" to requiring controls to be put in place to prevent future risk....


...more
---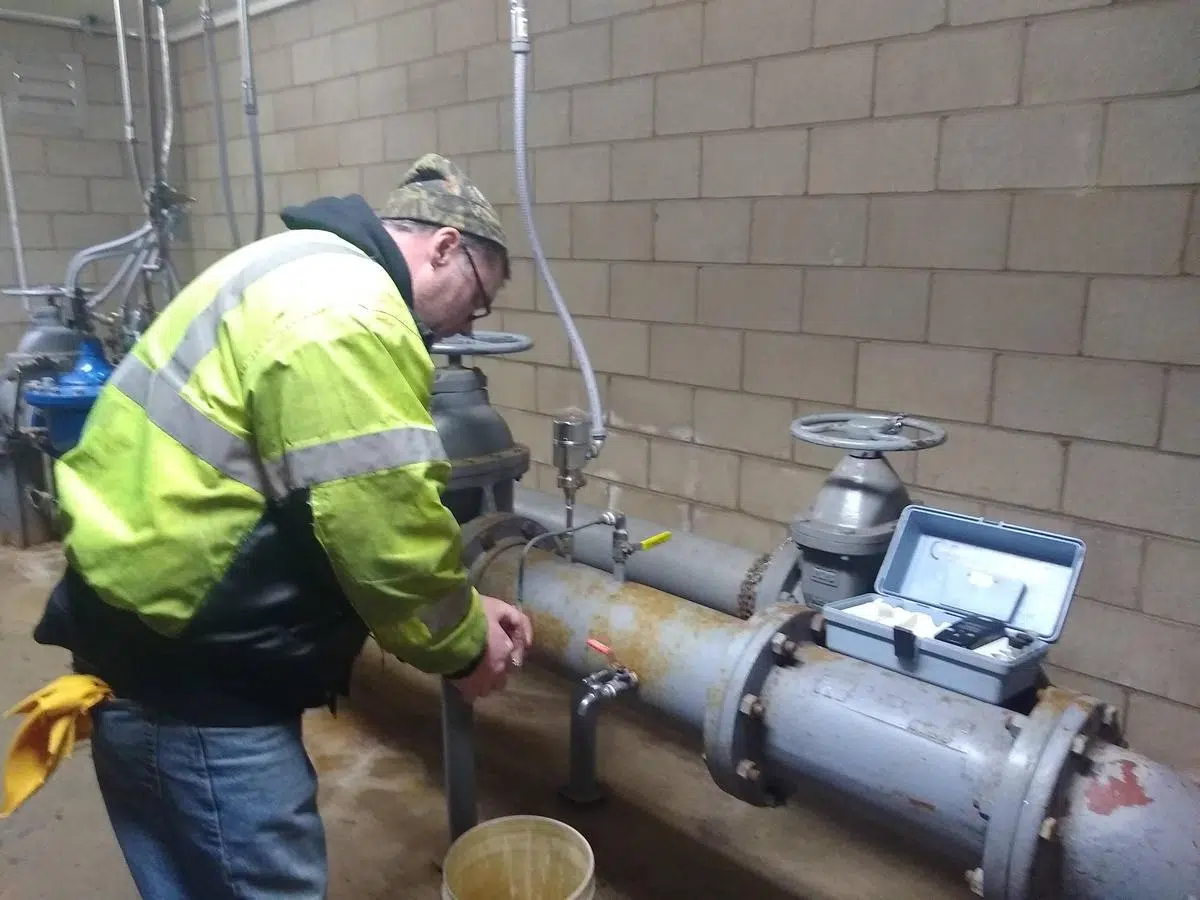 RHINELANDER, WI (WSAU-WXPR) – A group of 34 environmental and public health organizations is calling for the state to require public drinking water systems to test for PFAS.
PFAS are so-called "forever chemicals" linked to health risks, including cancer.
High levels of PFAS contamination were found in two Rhinelander wells last year, as well as in other water systems statewide. But there's no mandate to test for them....
...more

Ken Notes: I love and support many of these groups, but one more time - We need to focus on a treatment solution for PFAS that is cost effective....
---
Miron specializes in providing innovative pre-construction, construction management, design-build, general construction and industrial services.
---
Minnesota Power wants to proceed with its plans without further environmental studies.
...more

Ken Notes: I am confused, a Wisconsin Plant yet Minnesota court???
---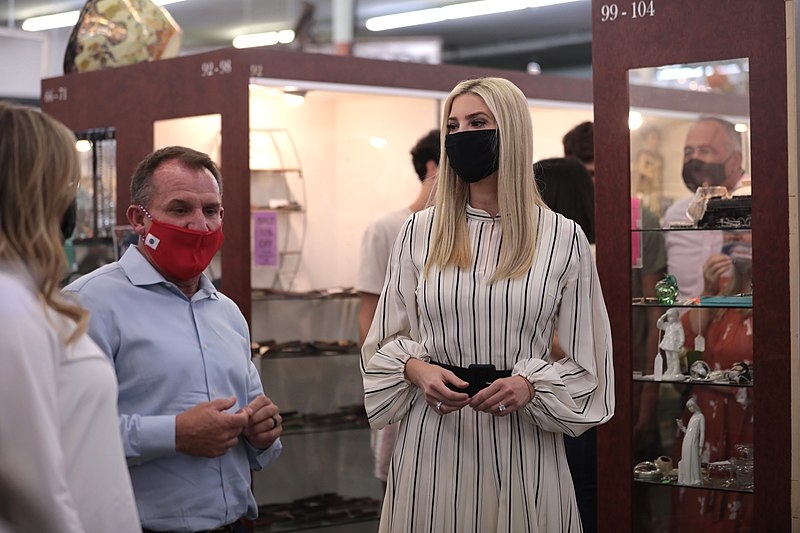 Environmental conservation and protection is one of the biggest challenges that people face today aside from climate change as a prevalent issue. However, Ivanka Trump's sudden support for conserving trees was criticized, with her support being questioned amidst her father's anti-environment agenda.
Donald Trump recently signed an executive order that would establish the One Trillion Trees Interagency Council. The council would be the United States' contribution to protecting and restoring the environment. Ivanka then tweeted her support of the order....
...more

Ken Notes: Rather than shoot the messengers, lets get the One Trillion Trees Interagency Council on the record and push for real action. we fail to use commitments made during campaigns to drive policy we support. When will we learn that to impact policy you need to be invited to the table... It is soo much easier to point fingers... Policy takes work...
---

The WI Sustainable Business Council is a network of Wisconsin businesses and organizations that are interested in, or actively responding to, the challenge of sustainability.
---
A Wisconsin chemical manufacturer agreed Thursday to pay a $480,503 civil penalty to resolve allegations it failed to monitor and capture hazardous air emissions.
The Environmental Protection Agency alleged Cottage Grove, Wis.,-based Hydrite Chemical Co., violated the Clean Air Act by improperly emitting more than 4,166 pounds per month of hazardous pollutants....
...more
---
---
Links we like supporting Wisconsin`s Environment and Business. More will follow each week...
...more
Ken Notes: Share this and if you want to be included:
Call us - 608.334.2174 or Editor [at] WDNGreen.com....
---
Communities across Wisconsin are looking to develop clean energy plans to do their part against global warming, and La Crosse is getting in on the action as well.
The Wisconsin Clean Energy Toolkit will launch statewide today, with La Crosse, Madison, Eau Claire, Green Bay, and Milwaukee all participating. The Toolkit is a comprehensive guide to energy policy options in the state, and is designed to help communities of any size achieve their goal of going green.
...more

Ken Notes: I will keep this link for awhile...
---
We try to include links to help you consider your GREEN economic development options in Wisconsin. Businesses feel free to send us your information here.
...more
Ken Notes: Feel free to include this link and logo on your website. Our Tools and Resources are always a
click
away. Also a new easy to use address:
www.WDNGreen.com/tools/
---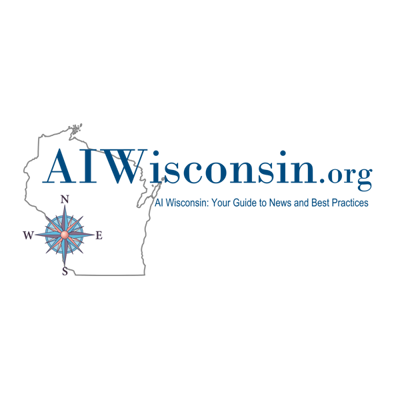 Ten thousand environmentally minded business professionals, 500+ News outlets and reporters, and even a treehugger or two now read WDNGreen each week. Thank you!
Please
share WDNGreen with a friend
...
WDNGreen Network of Links
... or
Search WDNGreen
...
Ken Harwood
Advocating for Wisconsin
Editor [at] KenHarwood.com
608.334.2174
...more
---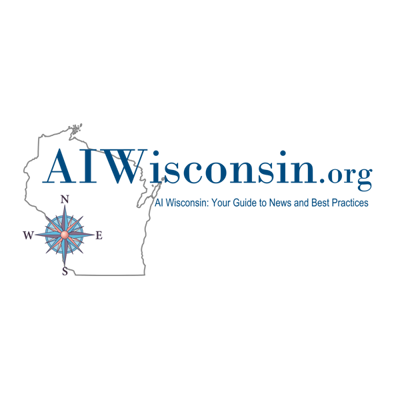 An agenda for the new administration...
An overriding principal - Restore Wisconsin to the bipartisan national environmental leadership it once enjoyed...
Building and Design

Work with developers, architects, communities, and business to ensure the highest and most cost effective Green building practices are used in new development.

Expedite projects who guarantee the best environmental practices and make sure the systems are in place to ensure this. Trust but Verify.
Avoid costly mandates and restrictions that will move businesses to other states or regions.

Mining

Explore the restoration of the sulfide mining moratorium or...

Work with counties to create and enforce new mining regulations, restrictions and enforcement.

Delay approval of any new mines until counties have their regulation policies in place.
Restore DNR environmental staff and expertise to levels that can review any requests in a timely manner.
Require a site reclamation fund be established from the onset of any approved project with a plan in place for complete site reclamation.
Allow municipalities to enact special utilities in lieu of or in addition to regular taxes for issues like impact on roads, utilities, infrastructure, and public safety.


Renewable Energy and Fuels

Work with the utilities, business and communities to encourage the use of renewables, reduced carbon output, and better reporting and measurement.
Establish a PSC willing to work with business and power companies while progressing to a lower carbon renewable future.

Do not impose legislative mandates on renewables but rather incentivize use of new technologies while maintaining an open dialogue among all parties involved.


Our Watersheds and the Great Lakes

Become a strong partner in Great Lakes–St. Lawrence River Basin Water Resources Compact.
If water is removed from the watershed, require that it be returned cleaner that it was taken. Again make sure DNR has the resources to monitor and ensure this policy.


Land Use and Transmission / Pipe Lines

Require the need and or profit for new systems to Wisconsin citizens. If a system like tar sand or electricity is for other states or regions, require that the land uses benefits all citizens in our state in lower utility costs, additions public facilities and reduced air and water pollution.
Require that any new system create an environmental offset equal to or greater than the land they take. This can be done in two ways: One additional Parks, Public Lands, Trails, Access to Waterways, Etc. OR Two reduced carbon emissions through the elimination or older less efficient production facilities or the conversion to renewable or exponentially lower emission fuels.


CAFO`s and Agricultural Issues

Address and regulate CAFO`s like the "cities" that they are.

Develop regulations and controls to address the scale of effluent that these facilities produce.
Consider using CAFO`s as a model for new waste treatment like digestion and pasteurization.

Preserve the small farm in Wisconsin by encouraging sound environmental practices in a cost effective way.

Work with all farms, businesses, and communities to improve watersheds, runoff and source point pollution focusing on results rather that penalties or mandates.


Transit and Mass Transit

Improve our transit and shipping corridors like rail and interstate access to encourage Wisconsin to become an efficient distribution hub for the Midwest.
Encourage communities to adopt new and more efficient mass transit systems.
Encourage the use of more efficient buses, trucks and vehicles in the state.


ECO Tourism

Explore ECO Tourism as an option to preserve our vast agricultural heritage and natural waterways and woodlands.
Allow ECO TIF financing to pair tourism development with land and watershed preservation.

...more

Ken Notes: Just a few ideas, please feel free to pick and choose then share with those on both sides of the isle that will be making decisions.

We now have an opportunity to grab the pendulum in the middle and make a real long term difference in how we manage our resources and what kind of Wisconsin we leave to our grandchildren!

These are personal viewpoints shaped by your feedback. They are not the positions of my sponsors or partners.
---
Hot off the "press," AgSTAR's updated handbook is a comprehensive compilation of the latest knowledge in the industry on best practices for anaerobic digestion and biogas systems.
For 26 years, the United States Environmental Protection Agency (US EPA) AgSTAR Program has been helping farmers and communities across the United States develop and implement anaerobic digestion (AD) biogas systems. These systems are critical to reduce methane emissions from manure management operations, while also providing other environmental and economic benefits. As a trusted partnership program, AgSTAR helps educate the public on best practices for designing, implementing and maintaining digester projects and brings together leading experts to discuss opportunities and challenges for advancing the biogas industry.
AgSTAR's newest resource, the
Anaerobic Digester Project Development Handbook
, is a comprehensive compilation of the latest knowledge in the industry on best practices for AD/ biogas systems. The goal of the Handbook is to ensure long-term project success for AD biogas systems by providing background and a framework for AD project development.
...more

Ken Notes:I would love to see Wisconsin become the leader in this technology! Every farmer and elected official in the state should download this.
---
Coverage of local and national eco news for commercial development, home, transportation, food and community. We search for environmentally friendly news that makes economic sense for Wisconsin.
ONLINE HERE
. Please share with a friend. To receive WDNews GREEN on Monday of each week as an email you must subscribe -
secure link to subscribe is here
.
Want to comment, or have an idea:
Ideas[at]WisconsinDevelopment.com
We may now need to build a coalition that is willing to lobby from a "greener" yet pro business perspective. Lots of HUGE issues: Sand Mining, CNG, LEED Alternatives, Focus On Energy, LED Lighting R&D, Cleaner Power Generation, Recycling, Power Lines, Electric Cars, Wind, Solar, Bio Fuels, Digestors, Green AG, Business Incentives...And of course the Greenest and Happiest of Holidays to you!
Please consider sponsoring WDNGreen!
WDNews GREEN will be emailed on Mondays, included in WDNews on Thursdays, and online all the time at: WDNGreen.com Each week we will find 10 to 20 articles from Wisconsin and across the Nation dealing with environmental issues. Our goal is to promote environmental excellence from a sound business perspective.
Our resource guide at the bottom of this publication will continue to grow, and you may add links, suggest articles, include your press releases, or comment by
eMailing Me
. As always thanks for reading, and if you would like to sponsor or get involved call 608.334.2174...
...more
Ken Notes: Please forward this to friends and colleagues who have an interest in our economy and environment.
You may eMail Me Here
.