---
---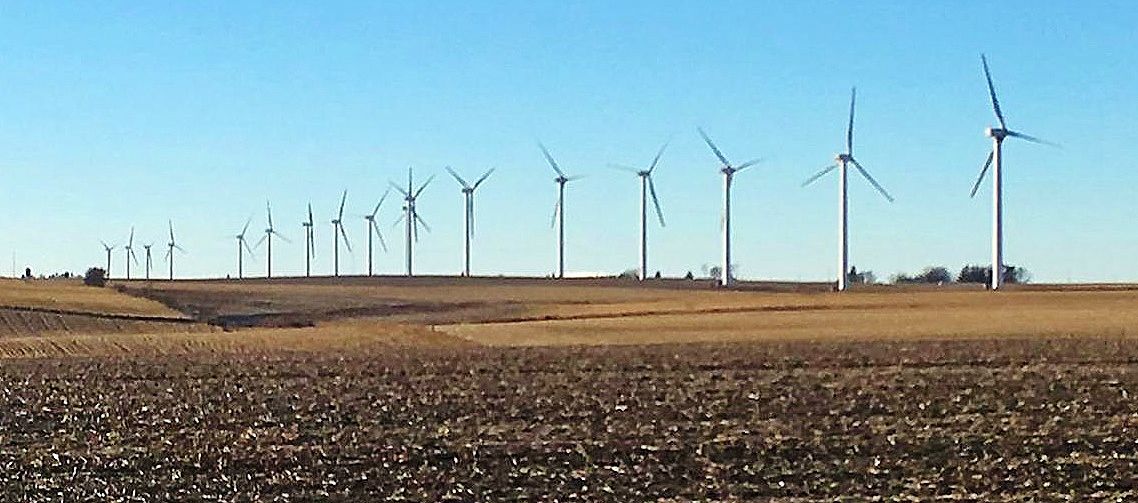 Democratic lawmakers in Wisconsin are pushing legislation to form a new state development authority designed to jumpstart the state's clean energy economy.
The bill, introduced last week by Rep. Katrina Shankland (D-Stevens Point) would create a Wisconsin Renewable Energy Development Authority, which would be authorized to issue grants and loans to state-based businesses or residents engaged in producing energy, fuels or other products from renewable resources.
Shankland said the idea is to help entrepreneurs create new jobs in manufacturing as well as research and development and construction...
...more

Ken Notes: We MUST have the power utilities at the table. While we love to hate them, they do manage and maintain the grid, provide power when sun and wind can`t, and are interested in large scale renewable systems.

We need a real bipartisan effort on renewables.
---
As a wave of consumer activism swept the country in the 1970s, Wisconsinites formed the country`s first statewide consumer advocacy group focused on utilities....
...The two missions can sometimes be at odds. For example, CUB recently found itself taking a different position than environmental groups on proposals for high-voltage transmission lines and large solar farms. But with renewables becoming cheaper and myriad new solutions available to promote energy conservation today, CUB sees its consumer focus increasingly dovetailing with environmental and clean energy groups` interests...
...more

Ken Notes: This will be interesting to watch. We are dealing with systemic change, like when personal computers entered the workforce, and we are very early in the process. The question is how we will generate, distribute, and pay for this new energy...
---
SCS - At the forefront of sustainable environmental solutions for over 40 years
---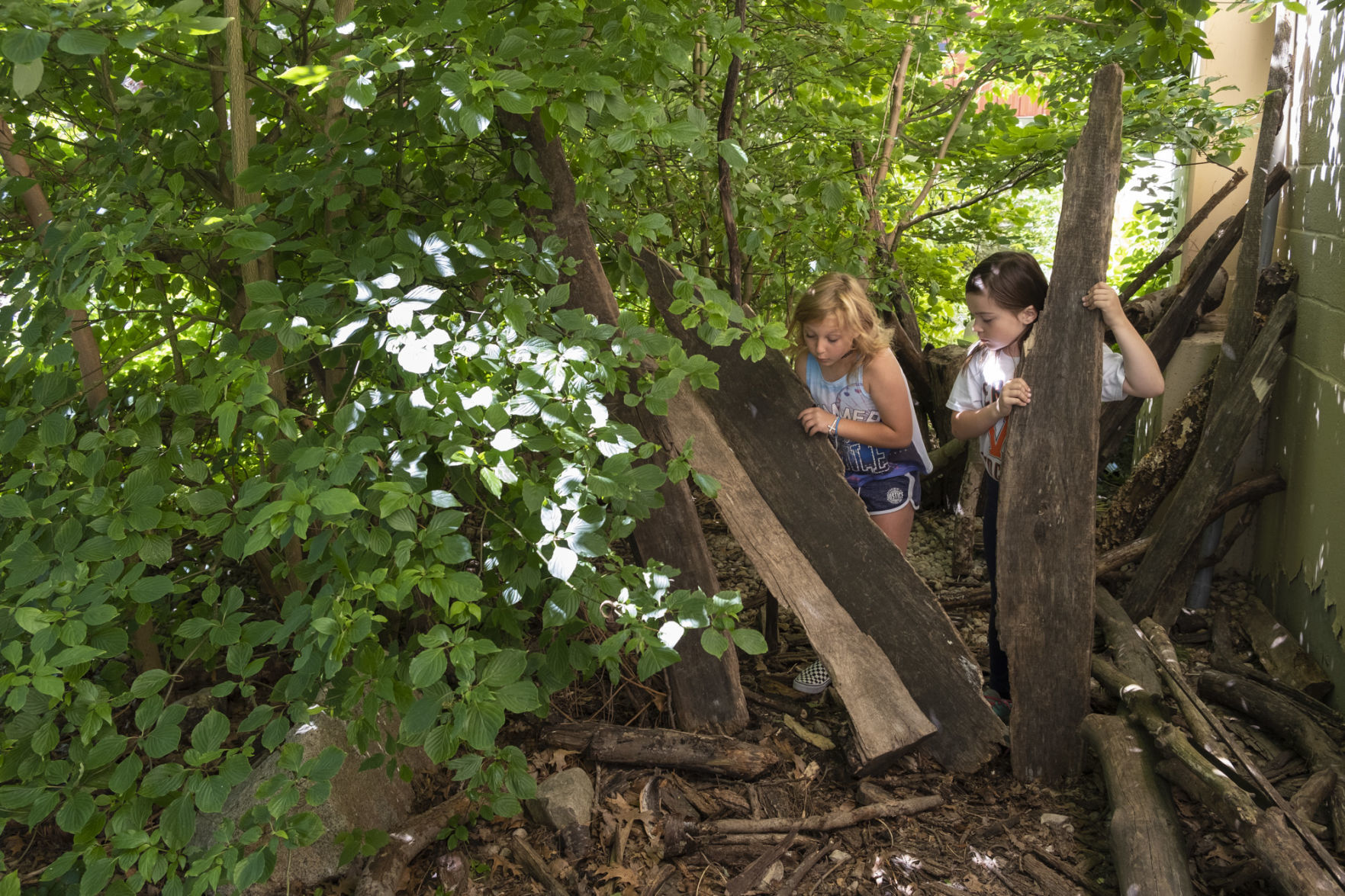 It took filling out pages and pages to apply for the highest of four levels of state recognition through the Green and Healthy Schools Wisconsin program.
But third-grade teacher Emily Anderson is proud of the efforts to turn outdoor spaces into classroom areas at Oregon's Netherwood Knoll Elementary School. The elements on the sprawling grounds include 16 raised garden beds, a hoop house, amphitheater, prairie, Monarch Waystation, rain gardens, marsh with cattails, fruit trees and a "mother oak" with a bench built around its massive trunk...
...more

Ken Notes: While spending the weekend camping in Lake Geneva, I pondered how we could expand the use of our environment, parks, and natural resources. Step one: let those who understand and respect nature, economics, and the delicate balance this represents manage it. Step two: start training these individuals today.
---
More Positions Added To Oversee CAFO Permitting
No one is completely satisfied with action this week from the Republican-led Joint Finance Committee on proposed fees and additional positions to oversee concentrated animal feeding operations, or CAFOs, in Wisconsin. The growing number of large farms in the state has contributed to increasing concerns over the potential for pollution.
Gov. Tony Evers' budget proposal would have raised annual pollution permit fees from $345 to $660, as well as institute a new $3,270 fee that would be paid every five years. Lawmakers rejected that proposal. However, they did approve four out of the five positions proposed for CAFO permitting, inspection and enforcement. They also approved transferring 9.5 positions to oversee large farms.
State Sen. Robert Cowles, R-Green Bay, thought the governor's proposed fees were excessive, but he said garnering support for additional positions was a struggle...
...more

Ken Notes: We need to look at successful models for CAFO management like Germany. I believe digestion is the best solution and it is not even on the legislative radar.
---
Our commitment to preserving the quality of our environment is not just a program at Dairyland. It reflects a deeply held view that good environmental practices reflect sound operations and contribute to the overall economic and social health of the communities we serve.
...more
---
Preparations are underway Friday night, as thousands of people are expected to attend a national gathering in Northwest Wisconsin in just a few short weeks.
It's something Rythom Katt started going to when he was young, and it's something he said completely changed his outlook on life.
"When I come to a rainbow gathering, I see people succeed at things. When I learn things from my government. I learn they're all depleting and they're going to fail someday," said Katt...
...more

Ken Notes: Lets hope these people demonstrate how our natural resources can support thousands of visitors and how thousands of visitors can leave our natural resources better that the found it.

Attention reporters, while some negative things are bound to occur in a group of this size, see if you can find some positive stories from this event.
---
In addition to addressing one of the most important human health and environmental issues of our time, creation of the Freshwater Collaborative of Wisconsin is a smart economic development strategy for the UW System and for the state.
The cross-disciplinary research, training and talent-development initiative, involving all 13 UW System campuses, takes advantage of one Wisconsin`s greatest assets – water...
...more
---
McMAHON provides full-service engineering and architectural services to public and private-sector clients. We are driven by a service-oriented philosophy to achieve client satisfaction on every project.
...more
---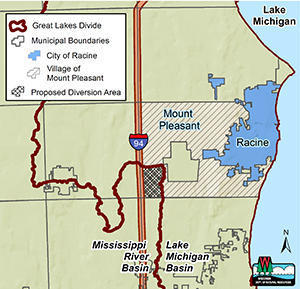 A judge recently ruled in favor of Racine`s request to divert millions of gallons of water from Lake Michigan for Foxconn Technology Group.
On Tuesday, the environmental groups that challenged the diversion issued a statement.
Racine had long argued that it was equipped to deliver the water and believed the diversion would be allowed by the Great Lakes Compact....

...more

Ken Notes: Again lets work with Foxconn to make it a model for water management, treatment, and conservation...
---
Great Lakes Governors, Canadian Premiers To Meet In Illinois Next Month
Leaders from Great Lakes states and Canadian provinces will meet in Illinois next month to discuss a path forward on preventing the spread of Asian carp into the Great Lakes.
The announcement was made Friday during the leadership summit for the Great Lakes and St. Lawrence Governors and Premiers in Milwaukee.
A binational and bipartisan group of Great Lakes leaders will discuss the U.S. Army Corps of Engineers roughly $831 million recommended plan at the Brandon Road Lock and Dam in Joliet, Illinois. The plan calls for additional defenses like noisemakers and an electric barrier at a crucial choke point to help keep Asian carp out of the Great Lakes...
...more
---
WGBA has combined forces with the U.S. Green Building Council (USGBC) and together we will pilot a new model for USGBC chapters and local market engagement...
...more
---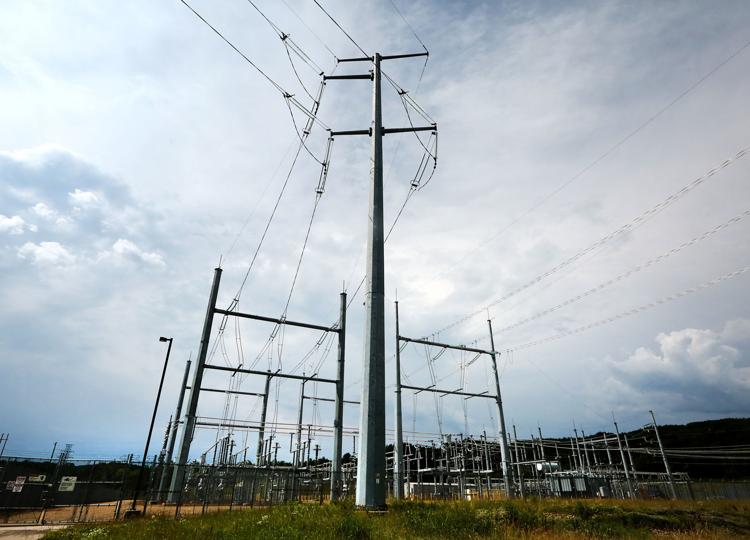 The battle over ATC`s plan to build a new high-voltage transmission line from Dubuque to Middleton, with towers as tall as a 17-story building, is far from over.
Although the state Public Service Commission has accepted ATC`s preferred route through southwestern Wisconsin, it still hasn`t given the transmission company permission to build it.
Instead, it has scheduled another series of hearings for later in the month to gather more views and information about the effects of the line on the region`s environment...
...more

Ken Notes: WDNGreen remains committed to pairing development of this line with substantial improvements to our natural resources including: conservancy land, trails, camping, and regional promotion.
---
A county in Wisconsin is facing a time when it will need to make some important decisions – and pay some significant costs – when its landfill reaches capacity in an estimated three to five years. The Kestrel Hawk Landfill is approaching closure, so Racine County will need to either
find a new landfill site
or begin trucking local trash to other landfills, which would increase transportation costs, according to the Associated Press.
Finding a site and building a new landfill would take years and would be an expensive proposition, so a Zero Waste Initiative was put into as an attempt to delay the closing of the Kestrel Hawk site...
...more

Ken Notes: While transportation is an issue, regional sites can often better manage waste. Also consider public private partnerships...
---
Miron specializes in providing innovative pre-construction, construction management, design-build, general construction and industrial services.
---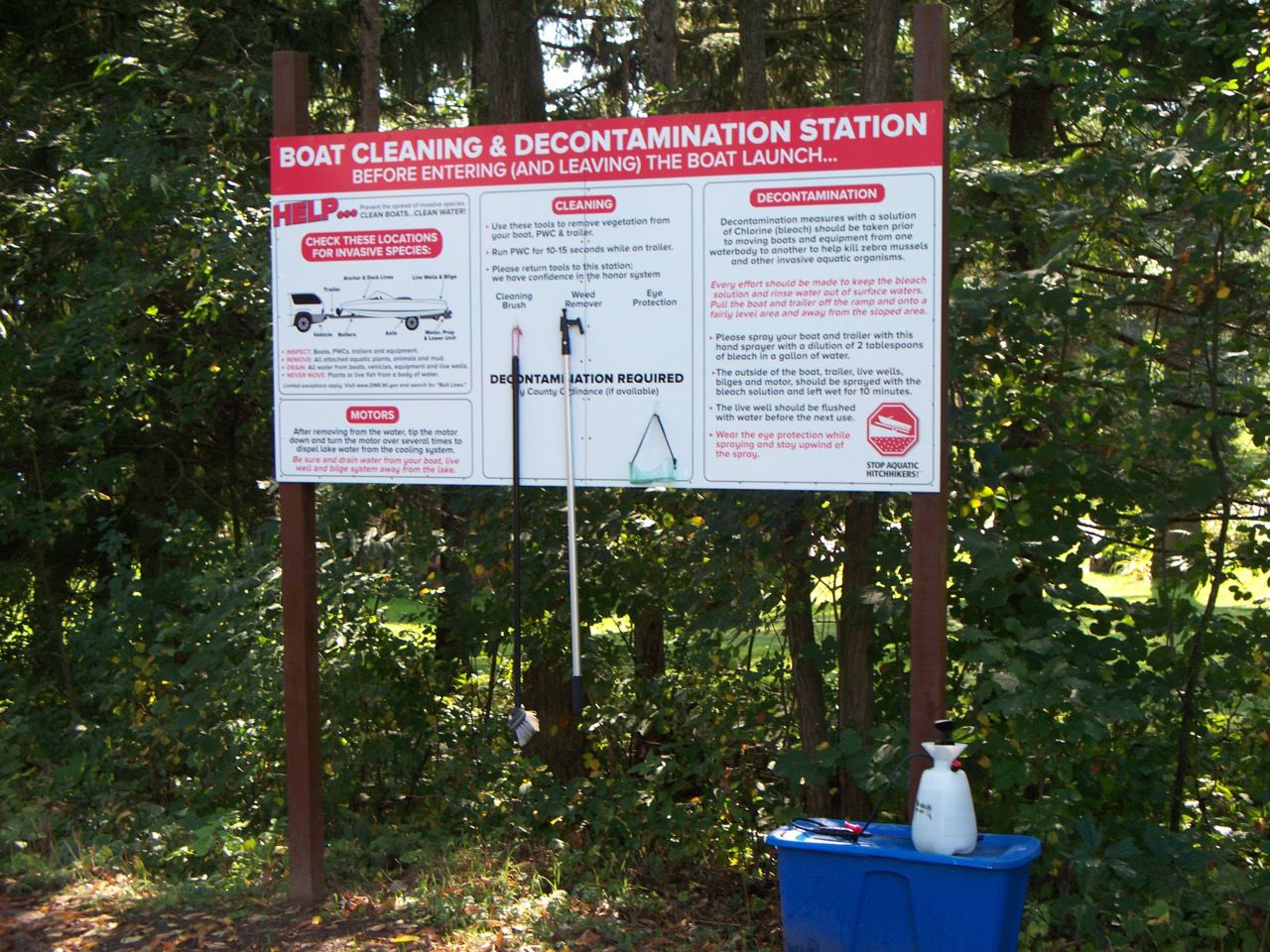 Hopefully by now, most people in northwest Wisconsin are familiar with the troublesome zebra mussels that were discovered in Big McKenzie Lake in the fall of 2016. A lakeshore owner pulling out his dock found them and brought them to the Wisconsin DNR for verification. They are now also inhabiting Middle McKenzie Lake...

...more
---

The WI Sustainable Business Council is a network of Wisconsin businesses and organizations that are interested in, or actively responding to, the challenge of sustainability.
---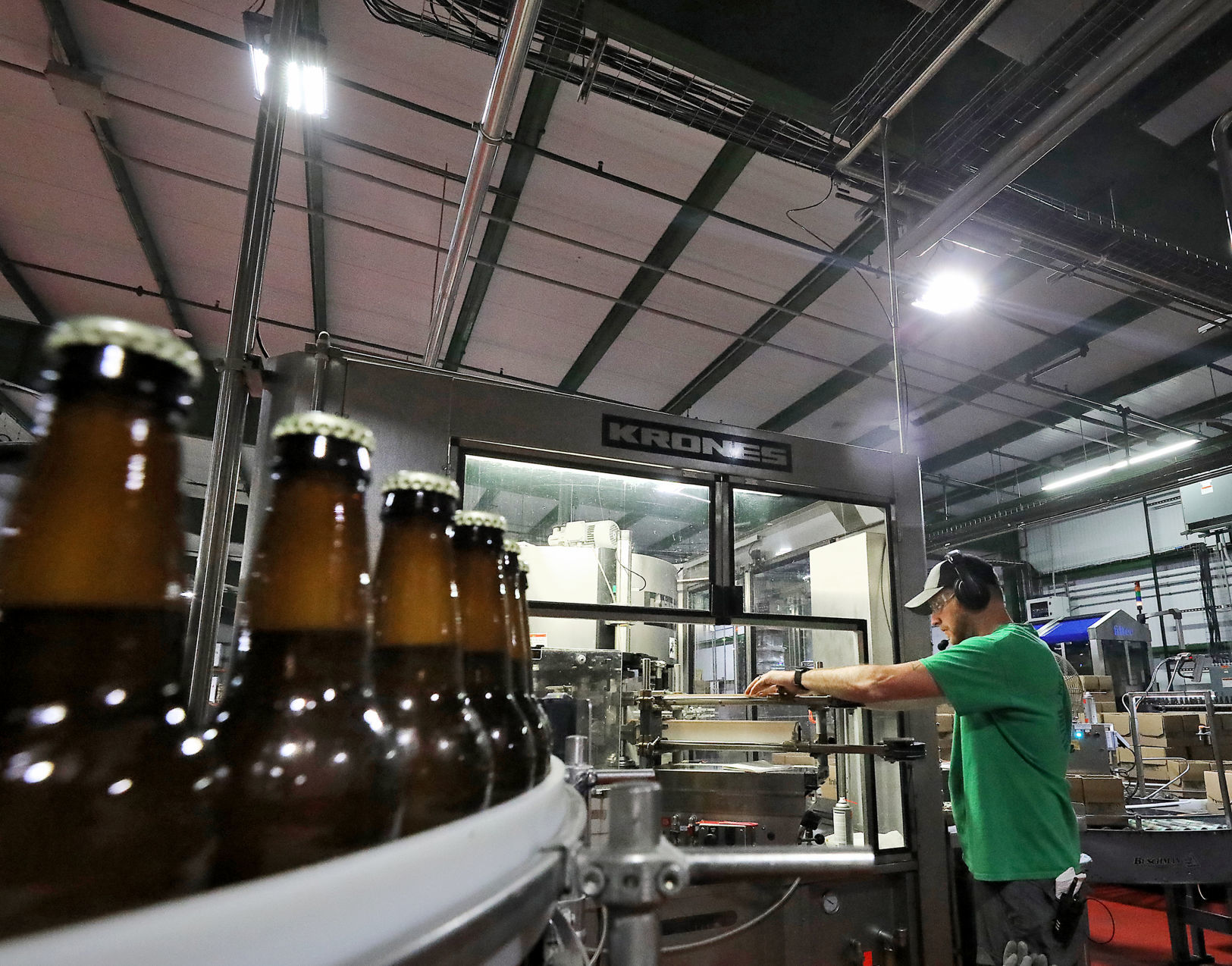 There are just four ingredients in a bottle of Spotted Cow. But turning water, barley, yeast and hops into a tasty and intoxicating brew also takes energy — lots of energy.
Millions of gallons of water have to be pumped out of the ground, boiled, cooled and treated. There's beer to bottle and beer to chill.
That's why New Glarus Brewing Co. invested nearly $100,000 since 2016 in energy-efficient lighting, refrigeration, compressors and pumps that are expected to save more than 7.5 million kilowatt hours of electricity, according to Focus on Energy, which helped finance the projects. The company has invested thousands more in other energy-saving equipment...
...more

Ken Notes: Worth every penny!!!
---
Links we like supporting Wisconsin`s Environment and Business. More will follow each week...
...more
Ken Notes: Share this and if you want to be included:
Call us - 608.334.2174 or Editor [at] WDNGreen.com....
---
It is mid-March, and two researchers trudge on snowshoes through feet of snow on a wooded trail, dragging a small plastic sled full of equipment.
Scientist Carl Watras' snowshoes are rigged with rubber from bicycle tires to bind the webbed contraptions to his feet. His research assistant, Jeff Rubsam, runs ahead to guide the sled down a steep, snowy slope toward a frozen lake. Watras descends, planting one long leg slowly after another.
Watras has been making this trek for 32 years. He studies how the neurotoxin mercury accumulates in lakes and in Wisconsin's fish...
...more
---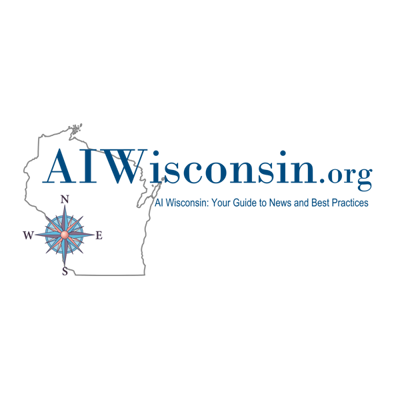 Ten thousand of environmentally minded business professionals, 500+ News outlets and reporters, and even a treehugger or two now read WDNGreen each week. Thank you!
Please
share WDNGreen with a friend
...
WDNGreen Network of Links
... or
Search WDNGreen
...
Ken Harwood
Advocating for Wisconsin
Editor [at] KenHarwood.com
608.334.2174
...more
---
We try to include links to help you consider your GREEN economic development options in Wisconsin. Businesses feel free to send us your information here.
...more
Ken Notes: Feel free to include this link and logo on your website. Our Tools and Resources are always a
click
away. Also a new easy to use address:
www.WDNGreen.com/tools/
---
This is the ninth annual State of Wisconsin Sustainability Report... For the last 9 years Tom Eggert has championed his students at UW Madison to write an annual report that is a snapshot of Wisconsin's successes, challenges and opportunities. In the spirit of progress, this report is crafted to bring awareness to how Wisconsin measures up across the triple bottom line, that is, economically, ecologically and socially. By highlighting the strengths and opportunities that exist in our state, we can build a constructive dialog about where we need to improve and prioritize not only our goals, but also our resources.
...more

Ken Notes: I forgot to include this last week and it is a must read!

Tom is retiring so we need a class or group to produce this report going forward. ATTENTION NELSON INSTITUTE are you listening, a great project, a great learning experience, a great opportunity to work with business and industry in the state... I`m just saying....
---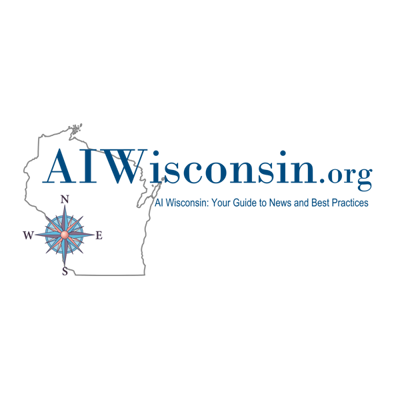 An agenda for the new administration...
An overriding principal - Restore Wisconsin to the bipartisan national environmental leadership it once enjoyed...
Building and Design

Work with developers, architects, communities, and business to ensure the highest and most cost effective Green building practices are used in new development.

Expedite projects who guarantee the best environmental practices and make sure the systems are in place to ensure this. Trust but Verify.
Avoid costly mandates and restrictions that will move businesses to other states or regions.

Mining

Explore the restoration of the sulfide mining moratorium or...

Work with counties to create and enforce new mining regulations, restrictions and enforcement.

Delay approval of any new mines until counties have their regulation policies in place.
Restore DNR environmental staff and expertise to levels that can review any requests in a timely manner.
Require a site reclamation fund be established from the onset of any approved project with a plan in place for complete site reclamation.
Allow municipalities to enact special utilities in lieu of or in addition to regular taxes for issues like impact on roads, utilities, infrastructure, and public safety.


Renewable Energy and Fuels

Work with the utilities, business and communities to encourage the use of renewables, reduced carbon output, and better reporting and measurement.
Establish a PSC willing to work with business and power companies while progressing to a lower carbon renewable future.

Do not impose legislative mandates on renewables but rather incentivize use of new technologies while maintaining an open dialogue among all parties involved.


Our Watersheds and the Great Lakes

Become a strong partner in Great Lakes–St. Lawrence River Basin Water Resources Compact.
If water is removed from the watershed, require that it be returned cleaner that it was taken. Again make sure DNR has the resources to monitor and ensure this policy.


Land Use and Transmission / Pipe Lines

Require the need and or profit for new systems to Wisconsin citizens. If a system like tar sand or electricity is for other states or regions, require that the land uses benefits all citizens in our state in lower utility costs, additions public facilities and reduced air and water pollution.
Require that any new system create an environmental offset equal to or greater than the land they take. This can be done in two ways: One additional Parks, Public Lands, Trails, Access to Waterways, Etc. OR Two reduced carbon emissions through the elimination or older less efficient production facilities or the conversion to renewable or exponentially lower emission fuels.


CAFO`s and Agricultural Issues

Address and regulate CAFO`s like the "cities" that they are.

Develop regulations and controls to address the scale of effluent that these facilities produce.
Consider using CAFO`s as a model for new waste treatment like digestion and pasteurization.

Preserve the small farm in Wisconsin by encouraging sound environmental practices in a cost effective way.

Work with all farms, businesses, and communities to improve watersheds, runoff and source point pollution focusing on results rather that penalties or mandates.


Transit and Mass Transit

Improve our transit and shipping corridors like rail and interstate access to encourage Wisconsin to become an efficient distribution hub for the Midwest.
Encourage communities to adopt new and more efficient mass transit systems.
Encourage the use of more efficient buses, trucks and vehicles in the state.


ECO Tourism

Explore ECO Tourism as an option to preserve our vast agricultural heritage and natural waterways and woodlands.
Allow ECO TIF financing to pair tourism development with land and watershed preservation.

...more

Ken Notes: Just a few ideas, please feel free to pick and choose then share with those on both sides of the isle that will be making decisions.

We now have an opportunity to grab the pendulum in the middle and make a real long term difference in how we manage our resources and what kind of Wisconsin we leave to our grandchildren!

These are personal viewpoints shaped by your feedback. They are not the positions of my sponsors or partners.
---
Coverage of local and national eco news for commercial development, home, transportation, food and community. We search for environmentally friendly news that makes economic sense for Wisconsin.
ONLINE HERE
. Please share with a friend. To receive WDNews GREEN on Monday of each week as an email you must subscribe -
secure link to subscribe is here
.
Want to comment, or have an idea:
Ideas[at]WisconsinDevelopment.com
We may now need to build a coalition that is willing to lobby from a "greener" yet pro business perspective. Lots of HUGE issues: Sand Mining, CNG, LEED Alternatives, Focus On Energy, LED Lighting R&D, Cleaner Power Generation, Recycling, Power Lines, Electric Cars, Wind, Solar, Bio Fuels, Digestors, Green AG, Business Incentives...And of course the Greenest and Happiest of Holidays to you!
Please consider sponsoring WDNGreen!
WDNews GREEN will be emailed on Mondays, included in WDNews on Thursdays, and online all the time at: WDNGreen.com Each week we will find 10 to 20 articles from Wisconsin and across the Nation dealing with environmental issues. Our goal is to promote environmental excellence from a sound business perspective.
Our resource guide at the bottom of this publication will continue to grow, and you may add links, suggest articles, include your press releases, or comment by
eMailing Me
. As always thanks for reading, and if you would like to sponsor or get involved call 608.334.2174...
...more
Ken Notes: Please forward this to friends and colleagues who have an interest in our economy and environment.
You may eMail Me Here
.