---
---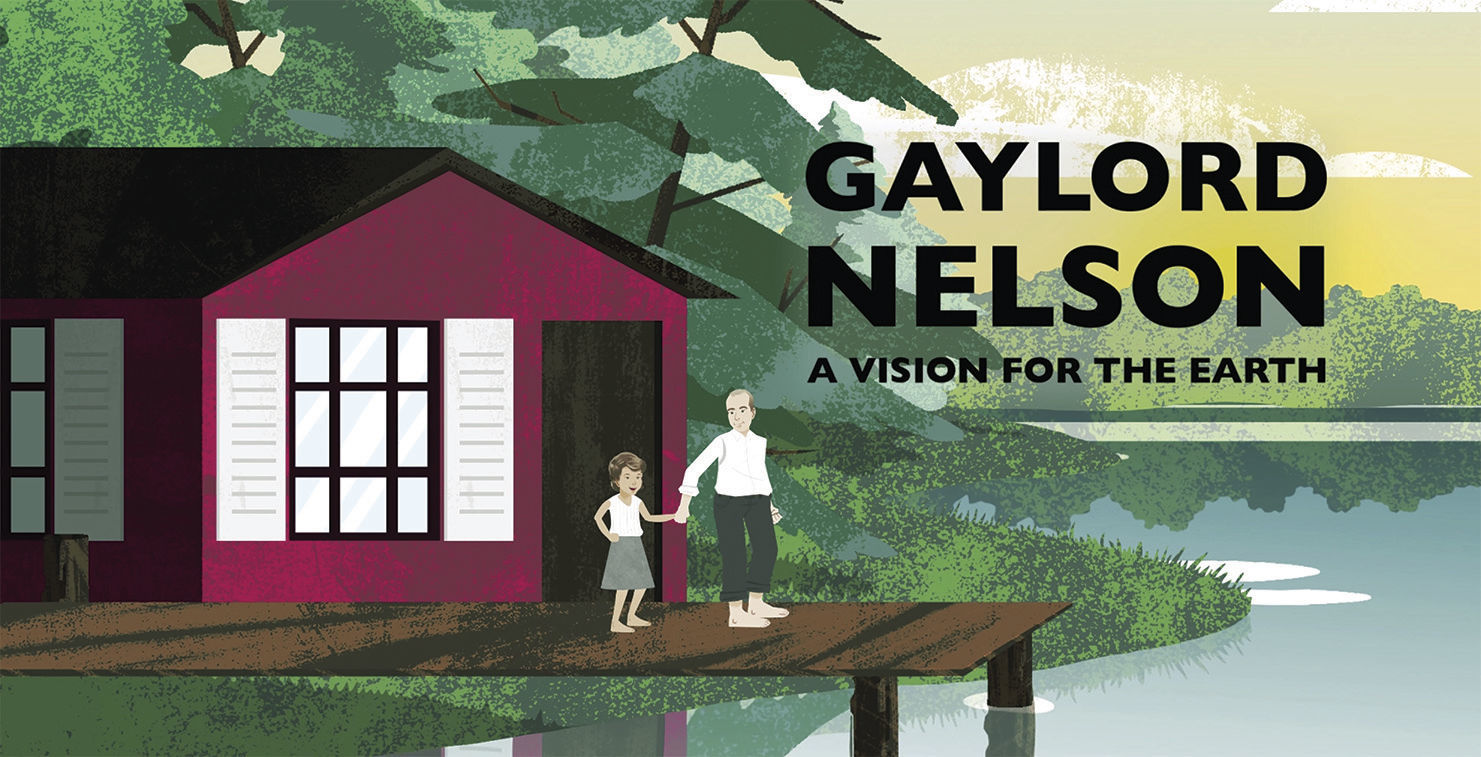 PBS Wisconsin Education will release a new Wisconsin Biographies story titled, Gaylord Nelson: A Vision for the Earth. Wisconsin Biographies is a collection of free educational, online media resources that shares the stories of notable Wisconsinites and enriches grade school social studies and literacy curriculum. Gaylord Nelson: A Vision for the Earth will be available for free online access starting Tuesday, April 14 at:
"Inspired by the cultural change happening all around him, Gaylord Nelson had a vision for teachers and learners to set aside a day to consider human impacts on the environment," said PBS Wisconsin Education Executive Producer Megan Monday. "This idea took off worldwide, becoming an annual event and a touchstone for a larger sustainability movement we are still seeing develop today. We're excited to add this changemaker and his story of environmental impact to the Wisconsin Biographies collection."
...more
Ken Notes: WATCH THIS` In fact watch both, this about Gaylord Nelson and daughter Tia`s film as well. What a great way to celebrate Earth Day this year. A special note to teachers and parents who have had to become teachers. These new productions will give you a great deal to talk about and the
pbswisconsineducation.org
has much more as well....
---
With warnings that dumped farm milk could pollute streams, resulting in fish kills, state officials have posted rules for farmers forced to dispose of their product as the result of the coronavirus pandemic.
But, practically overnight, the likelihood of dumping increased as dairy cooperatives urged their members to curb production in response to plummeting markets.
Ellsworth Cooperative Creamery, in Ellsworth, has urged its members to reduce their milk production by 7% through culling cows and other measures. Other cooperatives have stressed even higher numbers up to 20%.
"Should we become unable to process all our milk, we will need to begin dumping," Ellsworth said in a letter to members this week...
...more

Ken Notes: Arghhhhhhh!!!! We need to produce cheese and shelf stable dairy products 24/7 and feed the world... We can also take the waste whey and produce protein powder as an additive for countries that have trouble getting enough in their diets. We have the potential to send the world food rather than all the other stuff we send them now that is wasted or weaponized... If the government wants to really make a difference it need look no farther than our farmers...

Imagine if we spent just a small portion of the 2.2 trillion dollars for Covid-19 relief building factories to take dairy and agricultural products and make them shelf stable and then used these products to feed the world. Cheese, dehydration, cereals, caned or bottled products. The US would be seen as the most caring nation in the world. Share this idea with someone. Let you elected officials no there are options to not waste food.

"The only thing necessary for the triumph of evil is for good men to do nothing."
---
When Kraus-Anderson began the development process for its
new corporate headquarters
building in downtown Minneapolis, company leadership determined the guiding principle used throughout the project would be "cost-effective sustainability." This principle has influenced all decision-making with regard to space planning for customers and employees; building components, systems, and technology; and construction means and methods. As a result, the building is on track to achieve
LEED
certification for sustainability....
...more

Ken Notes:KA is leading by example...
---
April 22 will be the 50th annual observance
While we socially distance and modify our daily routines to limit the spread of coronavirus, individually celebrate Earth Day's 50th anniversary on April 22 – the planet's largest civic event – by learning more about climate actions, conservation, our home watershed, and promoting a healthy, sustainable environment.

What is Earth Day?
Earth Day started on April 22, 1970, when a U.S. Senator from Wisconsin and Earth Day founder, Gaylord Nelson witnessed the devastation caused by the 1969 oil spill in Santa Barbara, California. Senator Nelson and his co-chair, Congressman Pete McCloskey, recruited Denis Hayes from Harvard to coordinate a national staff of 85 who promoted events across the United States.

On the first Earth Day, 20 million Americans rallied together to demonstrate for a healthy, sustainable environment and protect against the deterioration of the environment...




See Also:




...more

Ken Notes: Good read, be sure to catch Tia`s Movie and the PBS show about her dad...
---
As we confront the reality of COVID-19, the idea of living self-sufficiently in the woods, far from crowds and grocery stores, doesn`t sound so bad. Lynx Vilden has been doing just that for decades, while teaching others how to live primitively, too.
There is no easy way to reach Twisp, a blink of a town in north-central Washington's Methow Valley. You could fly into Spokane and cut northwest for 175 miles. Or you could take a turboprop from Seattle over the mountains to the world's apple capital, Wenatchee, and then get in a car and follow the Columbia River north for two hours. Or you could drive, as I'm doing, from Seattle through the electric moss of the North Cascades, slowing to a crawl through the ice-menaced range.
It's November 2019, and I'm on my way to meet Lynx Vilden, a 54-year-old British expat who, for most of her adult life, has lived wholly off the grid. The slick roads don't help my apprehension about what lies ahead: a three-day, one-on-one experience of "living wild." The details are hazy. I've been advised to prepare for bracing climes and arduous excursions. "Wear sturdy shoes," Lynx told me. "Bring meat."...
...more

Ken Notes: Not exactly and environmental story, but if you kids are home, have them read this story about a lady who both live in nature and teaches others how to do the same. You can then discuss all the aspects of our environment and why we need to take care of it. I used to love to backpack in nature and take in the stillness of it. I love being in a tent when it rains, but I must confess I love the quality of the tent that I am in just a much.
---
SCS - At the forefront of sustainable environmental solutions for over 40 years
---
CDC recommends wearing cloth face coverings in public settings where other social distancing measures are difficult to maintain (e.g., grocery stores and pharmacies), especially in areas of significant community-based transmission.
CDC also advises the use of simple cloth face coverings to slow the spread of the virus and help people who may have the virus and do not know it from transmitting it to others. Cloth face coverings fashioned from household items or made at home from common materials at low cost can be used as an additional, voluntary public health measure.
...more

Ken Notes: Time to cowboy up I guess. This is not to protect us as much as it is to protect others around us...
---
PRNewswire -- The timely short film When the Earth Moves is set to premiere via back-to-back screenings at the EarthX Film Festival on April 22nd and the Smithsonian Earth Optimism Summit on April 25th and will then immediately be available on YouTube and at www.outrider.org. When the Earth Moves reclaims the authentic story and original vision of Earth Day as a bipartisan and socially just environmental movement and highlights the need for people across generations and on both sides of the political aisle to play an active part. The premiere coincides with the 50th anniversary of Earth Day – an event that is expected to activate over a billion people worldwide around environmental and climate action.
Watch the trailer: https://www.youtube.com/watch?v=wWqUjQw2Jl0&feature=youtu.be

...more

Ken Notes: Make sure you find a way to see this film...
---
Our commitment to preserving the quality of our environment is not just a program at Dairyland. It reflects a deeply held view that good environmental practices reflect sound operations and contribute to the overall economic and social health of the communities we serve.
...more
---
Fitch Ratings - Austin - 01 Apr 2020: Fitch Ratings has assigned a `AAA` rating to the following bonds issued by the state of Wisconsin (the state) through its Environmental Improvement Fund Revenue Obligations Program Resolution (the EIF program or the program):
--Approximately $80 million environmental improvement fund revenue bonds, 2020 series A (Green Bonds).
The bonds are expected to sell competitively the week of April 13. Bond proceeds will be used to provide financing to municipalities within the state for water and wastewater infrastructure projects and to pay costs of issuance.
...more

Ken Notes: Now you can invest in our environment...
---
The U.S. government`s efforts to clean up Cold War-era waste from nuclear research and bomb making at federal sites around the country has lumbered along for decades, often at a pace that watchdogs and other critics say threatens public health and the environment.
Now, fallout from the global coronavirus pandemic is resulting in more challenges as the nation`s only underground repository for nuclear waste finished ramping down operations Wednesday to keep workers safe....

...more

Ken Notes: What if we used this time to prioritize and find bipartisan solutions to all the issues we should focus on after Covid-19 passes....
---
WGBA has combined forces with the U.S. Green Building Council (USGBC) and together we will pilot a new model for USGBC chapters and local market engagement...
...more
---
Attorneys for a group opposed to basing F-35 fighter jets at Truax Field say the Air Force's review of environmental impacts is deficient and are calling for additional study before a final basing decision is announced.
In a March 27 letter, attorneys hired by the Safe Skies Clean Water Wisconsin coalition say the environmental impact statement (EIS) published Feb. 28 has "numerous flaws" and does not meet requirements of the National Environmental Policy Act.
Among other concerns, the group said the Air Force failed to address concerns about groundwater pollution that could result from the project and didn't do enough to engage the low-income and minority populations who would be most affected.
...more
---
Miron specializes in providing innovative pre-construction, construction management, design-build, general construction and industrial services.
---
(WLUK) -- A meeting to gather public input on removing the Lower Menominee River from the list of the Great Lakes` most polluted waterways is going online.
The Wisconsin Department of Natural Resources says the April 9 meeting will be held by webinar from 5-7 p.m. CDT. Those who would like to participate can register online.
Environmental agencies in Wisconsin and Michigan announced the effort to delist the Menominee River in February. Environmental harm from historical pollution from coal tar, paint sludge, and arsenic earned the lower three miles of the river and the Green Bay shoreline -- three miles north and south of the river mouth -- an Area of Concern designation. All six of the impairments contributing to the problem have been remediated, so Michigan and Wisconsin want it removed from the list...
...more
---

The WI Sustainable Business Council is a network of Wisconsin businesses and organizations that are interested in, or actively responding to, the challenge of sustainability.
---
The Tenth Amendment to the United States Constitution states, "The powers not delegated to the United States by the Constitution, nor prohibited by it to the states, are reserved to the states respectively, or to the people."
This amendment, Donald Kettl, a professor of public policy at the University of Texas, Austin, reminds us, established "federalism" as a core component of government in the United States. In "The Divided States of America: Why Federalism Doesn't Work," Mr. Kettl argues that this approach has had "far-reaching implications," including significant "dark-side" variations in policies from state-to-state...
...more

Ken Notes: I talk every week to leaders in business and government and I believe we need to change the way we communicate. We need to understand the views and concerns of the other side - We do not. Until we figure out how to talk we will never fix the problems that prevent environmental excellence planned economic development and great jobs.
---
---
Links we like supporting Wisconsin`s Environment and Business. More will follow each week...
...more
Ken Notes: Share this and if you want to be included:
Call us - 608.334.2174 or Editor [at] WDNGreen.com....
---
Communities across Wisconsin are looking to develop clean energy plans to do their part against global warming, and La Crosse is getting in on the action as well.
The Wisconsin Clean Energy Toolkit will launch statewide today, with La Crosse, Madison, Eau Claire, Green Bay, and Milwaukee all participating. The Toolkit is a comprehensive guide to energy policy options in the state, and is designed to help communities of any size achieve their goal of going green.
...more

Ken Notes: I will keep this link for awhile...
---
We try to include links to help you consider your GREEN economic development options in Wisconsin. Businesses feel free to send us your information here.
...more
Ken Notes: Feel free to include this link and logo on your website. Our Tools and Resources are always a
click
away. Also a new easy to use address:
www.WDNGreen.com/tools/
---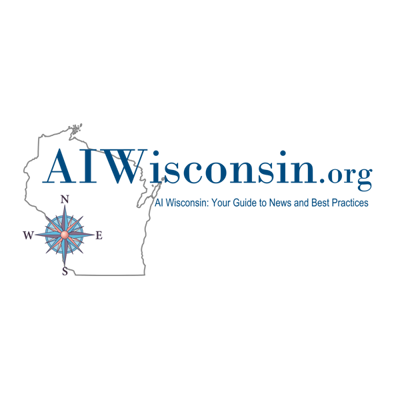 Ten thousand environmentally minded business professionals, 500+ News outlets and reporters, and even a treehugger or two now read WDNGreen each week. Thank you!
Please
share WDNGreen with a friend
...
WDNGreen Network of Links
... or
Search WDNGreen
...
Ken Harwood
Advocating for Wisconsin
Editor [at] KenHarwood.com
608.334.2174
...more
---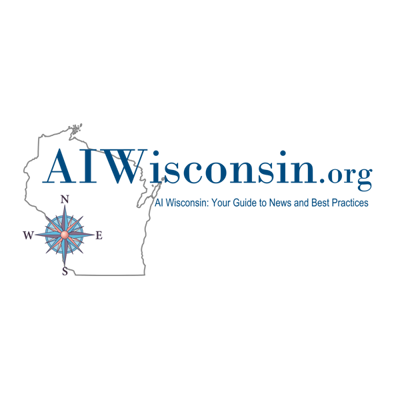 An agenda for the new administration...
An overriding principal - Restore Wisconsin to the bipartisan national environmental leadership it once enjoyed...
Building and Design

Work with developers, architects, communities, and business to ensure the highest and most cost effective Green building practices are used in new development.

Expedite projects who guarantee the best environmental practices and make sure the systems are in place to ensure this. Trust but Verify.
Avoid costly mandates and restrictions that will move businesses to other states or regions.

Mining

Explore the restoration of the sulfide mining moratorium or...

Work with counties to create and enforce new mining regulations, restrictions and enforcement.

Delay approval of any new mines until counties have their regulation policies in place.
Restore DNR environmental staff and expertise to levels that can review any requests in a timely manner.
Require a site reclamation fund be established from the onset of any approved project with a plan in place for complete site reclamation.
Allow municipalities to enact special utilities in lieu of or in addition to regular taxes for issues like impact on roads, utilities, infrastructure, and public safety.


Renewable Energy and Fuels

Work with the utilities, business and communities to encourage the use of renewables, reduced carbon output, and better reporting and measurement.
Establish a PSC willing to work with business and power companies while progressing to a lower carbon renewable future.

Do not impose legislative mandates on renewables but rather incentivize use of new technologies while maintaining an open dialogue among all parties involved.


Our Watersheds and the Great Lakes

Become a strong partner in Great Lakes–St. Lawrence River Basin Water Resources Compact.
If water is removed from the watershed, require that it be returned cleaner that it was taken. Again make sure DNR has the resources to monitor and ensure this policy.


Land Use and Transmission / Pipe Lines

Require the need and or profit for new systems to Wisconsin citizens. If a system like tar sand or electricity is for other states or regions, require that the land uses benefits all citizens in our state in lower utility costs, additions public facilities and reduced air and water pollution.
Require that any new system create an environmental offset equal to or greater than the land they take. This can be done in two ways: One additional Parks, Public Lands, Trails, Access to Waterways, Etc. OR Two reduced carbon emissions through the elimination or older less efficient production facilities or the conversion to renewable or exponentially lower emission fuels.


CAFO`s and Agricultural Issues

Address and regulate CAFO`s like the "cities" that they are.

Develop regulations and controls to address the scale of effluent that these facilities produce.
Consider using CAFO`s as a model for new waste treatment like digestion and pasteurization.

Preserve the small farm in Wisconsin by encouraging sound environmental practices in a cost effective way.

Work with all farms, businesses, and communities to improve watersheds, runoff and source point pollution focusing on results rather that penalties or mandates.


Transit and Mass Transit

Improve our transit and shipping corridors like rail and interstate access to encourage Wisconsin to become an efficient distribution hub for the Midwest.
Encourage communities to adopt new and more efficient mass transit systems.
Encourage the use of more efficient buses, trucks and vehicles in the state.


ECO Tourism

Explore ECO Tourism as an option to preserve our vast agricultural heritage and natural waterways and woodlands.
Allow ECO TIF financing to pair tourism development with land and watershed preservation.

...more

Ken Notes: Just a few ideas, please feel free to pick and choose then share with those on both sides of the isle that will be making decisions.

We now have an opportunity to grab the pendulum in the middle and make a real long term difference in how we manage our resources and what kind of Wisconsin we leave to our grandchildren!

These are personal viewpoints shaped by your feedback. They are not the positions of my sponsors or partners.
---
Coverage of local and national eco news for commercial development, home, transportation, food and community. We search for environmentally friendly news that makes economic sense for Wisconsin.
ONLINE HERE
. Please share with a friend. To receive WDNews GREEN on Monday of each week as an email you must subscribe -
secure link to subscribe is here
.
Want to comment, or have an idea:
Ideas[at]WisconsinDevelopment.com
We may now need to build a coalition that is willing to lobby from a "greener" yet pro business perspective. Lots of HUGE issues: Sand Mining, CNG, LEED Alternatives, Focus On Energy, LED Lighting R&D, Cleaner Power Generation, Recycling, Power Lines, Electric Cars, Wind, Solar, Bio Fuels, Digestors, Green AG, Business Incentives...And of course the Greenest and Happiest of Holidays to you!
Please consider sponsoring WDNGreen!
WDNews GREEN will be emailed on Mondays, included in WDNews on Thursdays, and online all the time at: WDNGreen.com Each week we will find 10 to 20 articles from Wisconsin and across the Nation dealing with environmental issues. Our goal is to promote environmental excellence from a sound business perspective.
Our resource guide at the bottom of this publication will continue to grow, and you may add links, suggest articles, include your press releases, or comment by
eMailing Me
. As always thanks for reading, and if you would like to sponsor or get involved call 608.334.2174...
...more
Ken Notes: Please forward this to friends and colleagues who have an interest in our economy and environment.
You may eMail Me Here
.
---
Each week Ken will review economic development, job creation, environmental trends, and social issues in the Wisconsin. He will try to discuss issues from a sound business perspective and he will encourage his guests to do the same. He will offer alternative solutions from experts, pundits, and politicians, and then examine the economic realities behind them.

Ken notes, "The idea is simple, if we can discuss problems and solutions without pointing fingers or calling each other names we may get Wisconsin back on track, because it has damn sure derailed over the years".
Ken brings decades of political experience and journalism to the table and will call on a long list of friends, colleagues, and associates to address ideas, solutions and funding on hundreds of issues facing Wisconsin today.
Listen Live Saturday fron 10AM until Noon
On 92.7 FM Madison or 1510 AM Milwaukee
...more