---
---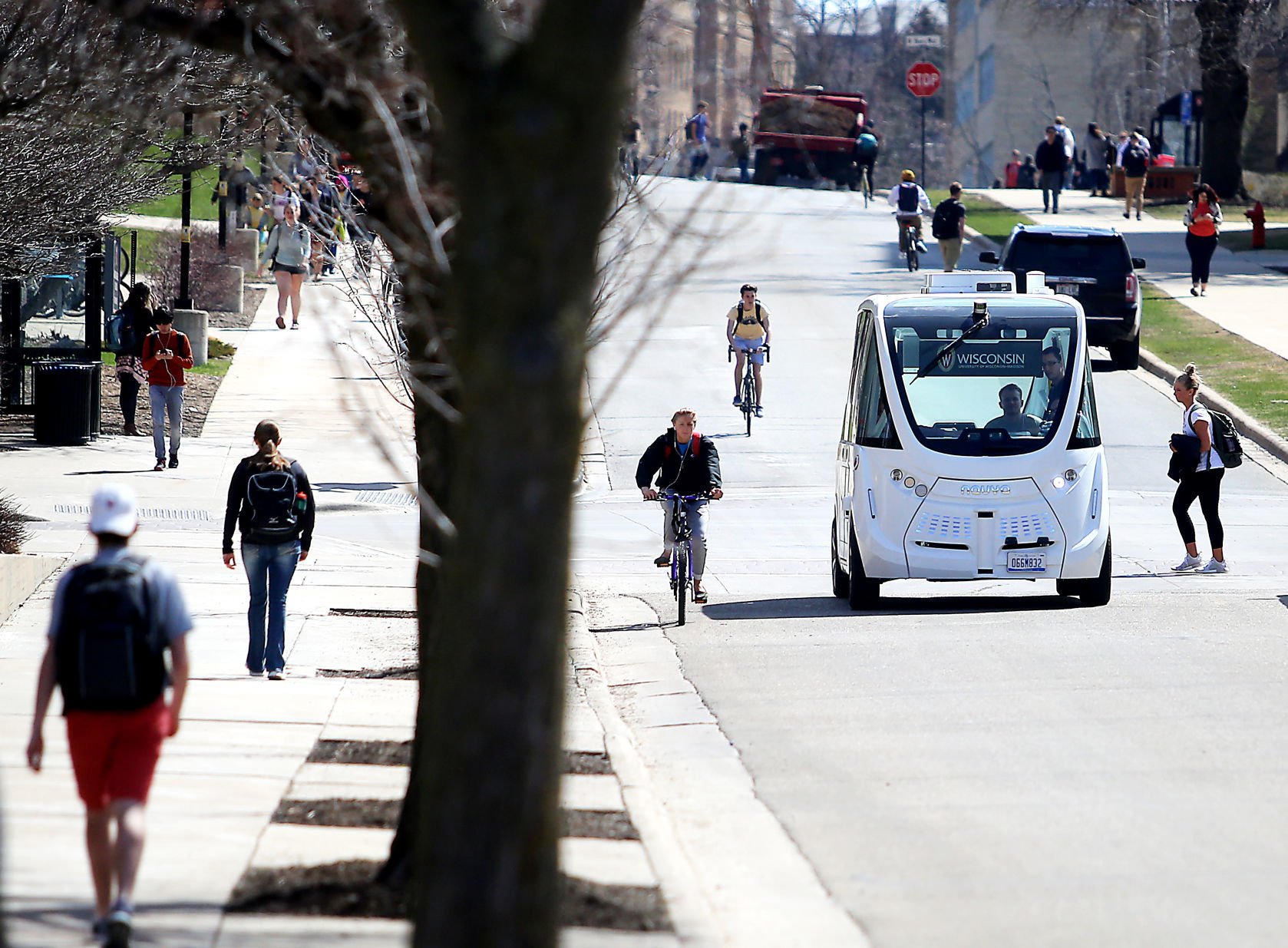 There may be a new way to get from the Near East Side to the Capitol Square this fall: Via a small shuttle bus guided by artificial intelligence software instead of a human.
A driverless shuttle demonstration project is in the works for Madison's central city.
It calls for a 15-passenger, automated, electric bus to cart passengers a short distance, and to track how well the system works...
...more

Ken Notes: I wrote about the need for this 8 years ago. I would like to see a rubber wheel, alternative fuel, trolley like system, going from terrace to terrace "with drivers". It would enhance the tourist destination of the area exponentially, locals would use it, and it would add charm to the corridor. MGE should sponsor the vehicles running on CNG and their new bio fuel made with the county landfill gas.
---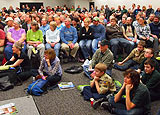 I spent the weekend working with the speakers at Canoecopia and was immersed in the wilderness that restores our souls both locally and around the world. I was so happy to explore the waterways in Wisconsin that allow anyone in the state to get away from it all or even to paddle among the skyscrapers in Milwaukee. What worries me is the continued increase in phosphorous, other pollutants and silt that can so quickly turn a great paddle into a slimy mess.
We worry about global issues when there is so much we can do right here at home. We need to protect our shorelines, watersheds, lakes, streams and rivers from things we can easily fix. We must reach out and work with farmers, industry, landscapers, construction, and developers to ensure that we proactively protect our waterways.
In many cases the solutions are simple. We can plant deep rooted vegetation and grasses a few feet from shore to act as a filter. We can stop mowing our lawns to the water instead creating a small beautiful border that protect our waters. We can ensure our storm water systems are as clean and chemical free as possible. We can create storm water retention systems that allow some filtration before allowing runoff to enter our lakes and rivers.
Other issues are more complex. We have a new mega dairy industry that must be regulated to ensure waste is treated prior to being watered down and dumped on our fields without concern for the consequences. We have communities that release effluent directly into our waterways. We have some industry that still discharges into our rivers. We have deep wells substantially changing our water tables. We have an industry trying to move away from coal only to find there are as many or more hurdles to stopping that just continuing.
We need to get every elected official, every business leader, every community leader and every farmer into a canoe or a kayak. Spend some time on a crystal clear stream and then loop the shores of lake Monona. We have to work together to reverse the effects of progress, and we need to not cast blame but rather ask how we can help and work together. We do not need mandates, penalties or to export our businesses – we need opportunities, partnerships, and cost effective planning.
We can improve our waterways -- and the best place to think about how is in a canoe or kayak. Summer is on it`s way!!!
...more
---
Gov. Tony Evers' pledge to sharply cut emissions of greenhouse gases represents a major shift in policy for Wisconsin and follows a recent surge in green energy projects and the mothballing of older coal-fired power plants.
But getting there is clouded by market issues beyond any governor's control, indifference on climate issues from Republicans who control the Legislature and uncertainty over the impact of energy policies in Washington.
Evers announced Feb. 12 that Wisconsin was joining the U.S. Climate Alliance, a group of 21 mostly Democratic governors whose members are committed to implementing goals of the Paris climate accord...
...more

Ken Notes: This will only happen if we are all on board. Environmental groups, businesses, legislature... Count me in...
---
Representatives of the Wisconsin Dairy Alliance are meeting with GOP legislative leaders to push for a different approach to pollution regulation, which would take some pressure off the state's largest farms.
The recently formed nonprofit group is lobbying on behalf of concentrated animal feeding operations, or CAFOs, in Wisconsin.
"This is the first time that I'm aware of, that there's a group that's standing up specifically to advocate and talk about what's actually happening on these large farms," said Laurie Fischer, a lobbyist for WDA....
...more

Ken Notes: Arghhhhhhhhhhhhh!!!!!!! No no no -- the farms that built Wisconsin are dying and the assassins are asking the government for more bullets. Please fix this, Dairy built Wisconsin not corporate CAFO`s this is wrong and ten years from now we will regret we did nothing. Allow CAFO`s but treat them like the cities they are make them digest, or treat their waste -- or allow cities to spread theirs -- preferably on land owned by legislators and WDA lobbyists...

I am begging local media to write about their dairy farmers and the dire straits they are in...
---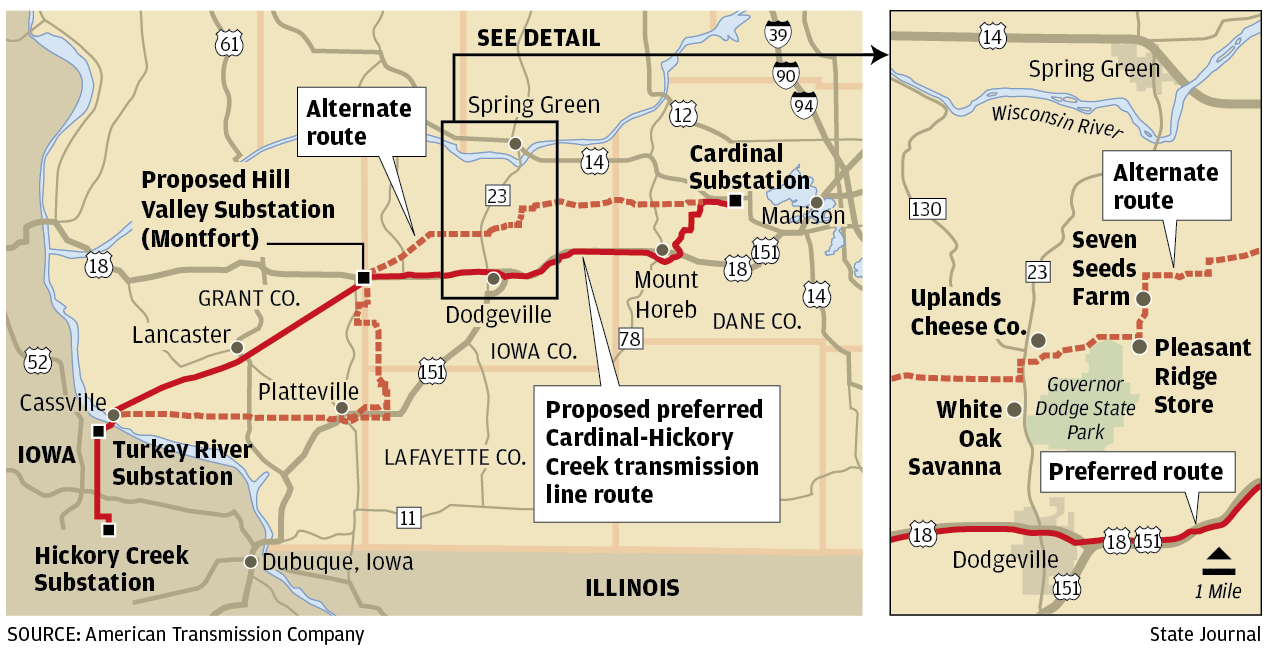 A series of public meetings on a controversial southwestern Wisconsin power line proposal has been rescheduled and the deadline for comments extended as a result of the recent federal government shutdown.
The U.S. Department of Agriculture will host meetings March 13-20 to hear comments on its environmental review of the high-voltage line known as Cardinal-Hickory Creek, which would connect Dubuque, Iowa, and Middleton....
...more

Ken Notes: Someone remember to put multi-jurisdictional public amenities on the table. Trails, Parks, solar, conservancy lands, camping and more should be a part of the mix. This is a 500 million dollar project...
---
Bill Berry`s recent op/ed column
said it clearly — the Public Service Commission and solar industry need guidance for siting solar projects. Wisconsin has none. There's specific wind-siting guidance, but none for solar.
How would "guidance" happen? Typically, that's "rulemaking," which can occur by legislative mandate, on the commission's initiative, or by citizen petition....
...more

Ken Notes: There is a real opportunity to create a bipartisan effort to advise on a legislative agenda for renewable power, protecting our watersheds, and cleaner economic development. We are still in a bit of a pendulum process regarding our collective position. I will be happy to tell your group or government why this is a very bad idea...
---
The U.S. Environmental Protection Agency says Wisconsin saw an uptick in the release of toxic chemicals in 2017, the most recent reporting period. But the announcement comes as the state and nation is seeing an overall decline in the last decade.
The EPA tracks toxic chemicals that may pose a threat to human health and the environment through its Toxics Inventory Release list. Wisconsin industries reported they managed just under 360 million pounds of chemical waste that was a byproduct of their production in 2017, which increased about around 5 percent from 2016...
...more

Ken Notes: We have been trending down for several years. We now have some challenges from a small number of businesses who have all expressed willingness to work on any issues. This is a good thing -- we have entered an era of cooperation. I like awareness and correction rather that blame and punishment.
---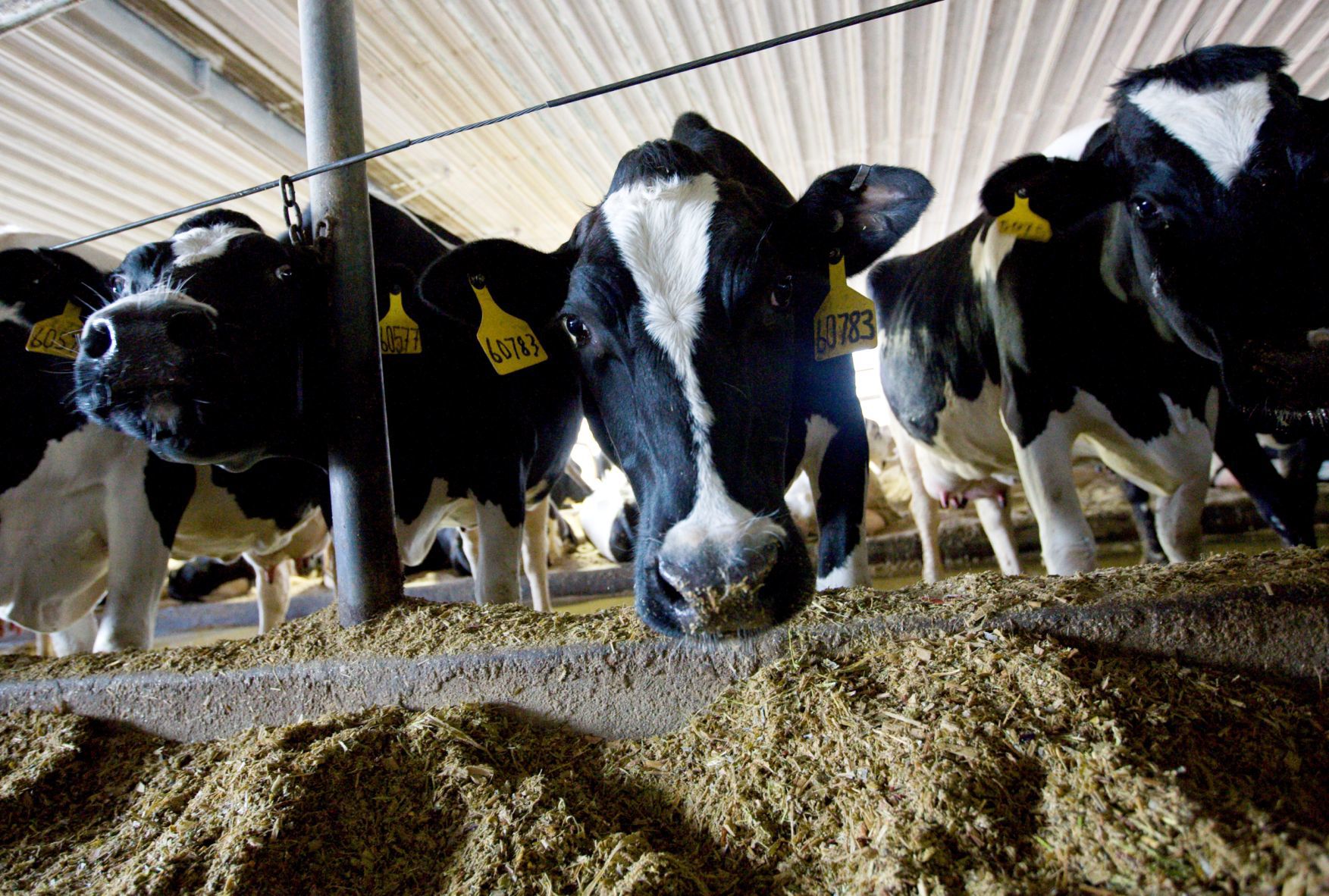 Wisconsin's Democratic governor and a Republican legislative leader have put forth two water quality-related proposals signifying possible bipartisan support for clamping down on industrial farm pollution.
The proposals call for increased use of fees paid by the state's growing animal feedlots to shore up Department of Natural Resources efforts to keep millions of tons of farm manure from tainting drinking water, lakes and streams.
However, much more is at stake. Newly elected Gov. Tony Evers has declared 2019 the "Year of Clean Drinking Water" and proposed $70 million in spending to protect water resources....
For Ken Notes:
...more

Ken Notes: One more time - We have a proven model that works, we can digest waste to produce energy then heat and dry the effluent to sell or use as bedding. It is being done (a lot in Germany and they now export the technology), and we know it works! It would exponentially clean the water, produce a little energy, and create a clean usable product.
---
SCS - At the forefront of sustainable environmental solutions for over 40 years
---
The Executive Director of a non-profit working to build Wisconsin`s renewable energy production disagrees with an assertion made that renewable energy is not economically feasible to meet state energy needs.
Tyler Huebner of Renew Wisconsin was responding to criticism of Governor Tony Evers action to work toward meeting the goals the Paris Climate Accord to reduce carbon emissions. Huebner says some business lobbyists are using outdated numbers when criticizing the cost of renewable energy.
He says the cost of renewable energy has dropped significantly in recent years...
...more
---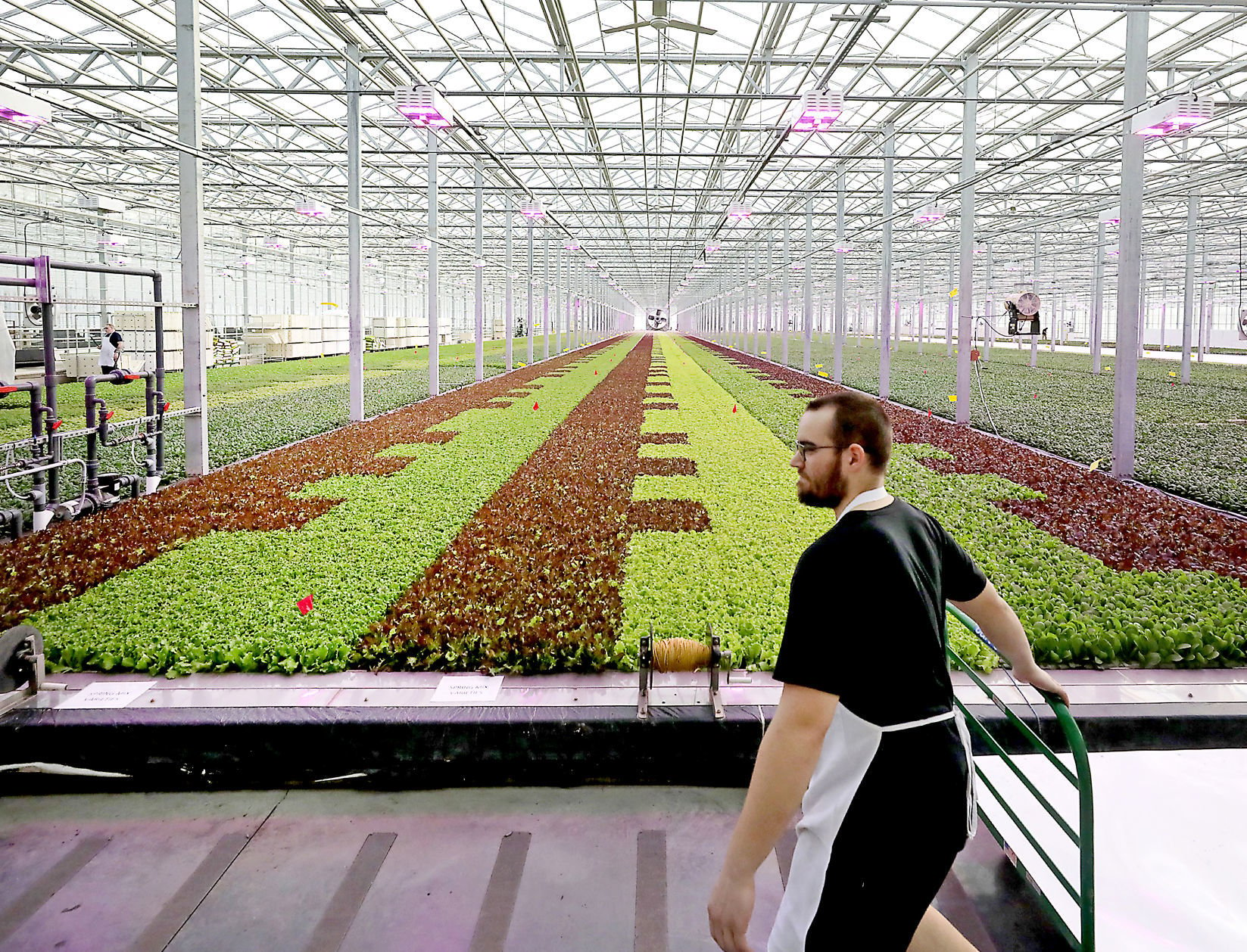 Salmon aren't supposed to be swimming here.
The lettuce, spinach and other leafy greens also are out of place.
A 3-acre greenhouse, nearly twice the length of a football field, glows purple from its more than 1,100 LED grow lights — a sight that turns the heads of passing motorists on Interstate 94 at night. The lights, with cloud-based software, help mimic California's Salinas Valley.
Next door, the North Atlantic Ocean is replicated in a one-acre fish house. Thousands of Atlantic salmon, some newly hatched from eggs sourced in Iceland, others nearly 10 pounds after two years, are raised in 22,000-gallon tanks filled with fresh water drawn from a 180-foot-deep well....
...more

Ken Notes: WOW!
---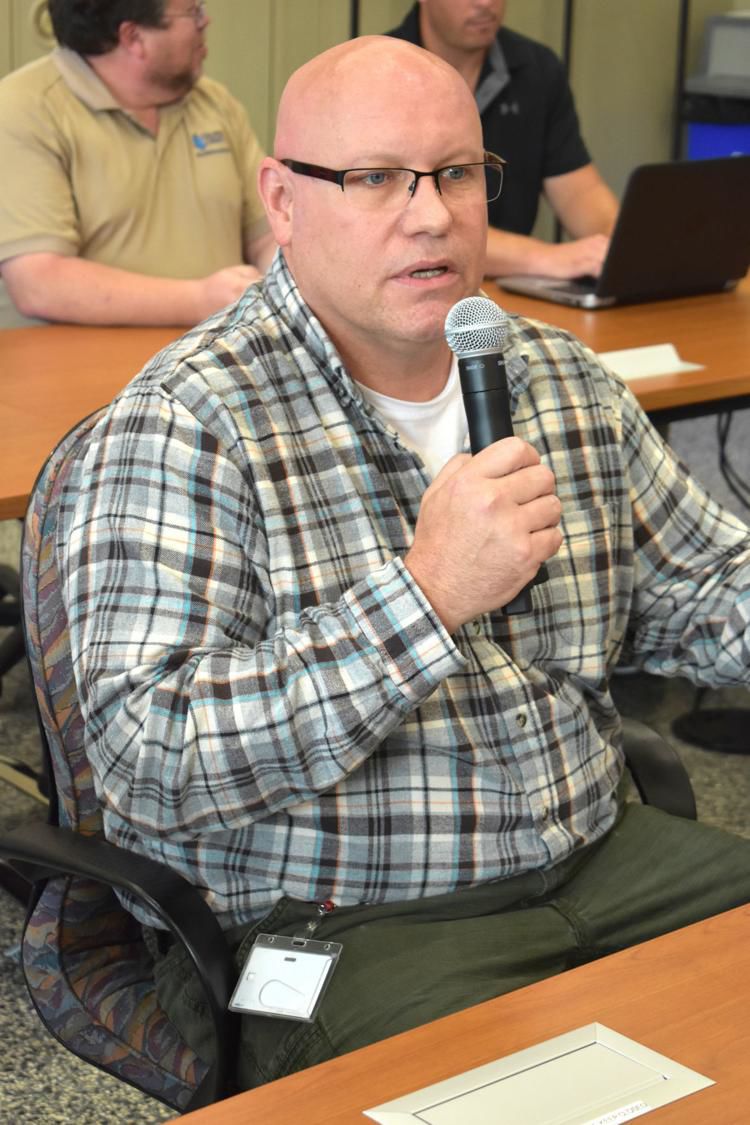 The onus is on rural homeowners with private wells to check their water supplies, and local experts encourage people to test for possible contaminants in their drinking water sooner rather than later.
The Environmental Integrity Project released a report Monday that found a majority of coal-fired power plants nationwide — including at the Columbia Energy Center outside Portage — have caused contaminants such as arsenic to leak into groundwater.
Whether near or far from industrial facilities, local agriculture and water safety experts say the water supplies for rural homes and businesses can pose a health hazard and should be tested....
...more

Ken Notes: Everyone should test their wells. Everyone!
---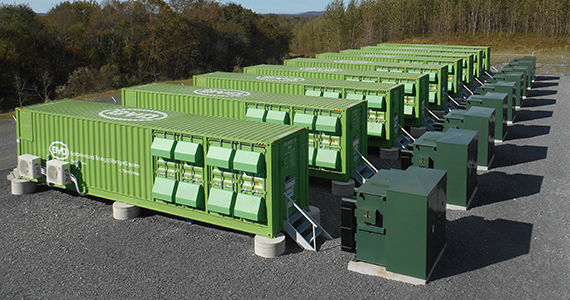 The developer of a proposed solar farm in Iowa County is planning a second solar farm in Kenosha County that could feature the first utility-scale battery storage in Wisconsin.
Chicago-based Invenergy last week submitted an engineering plan for a 200-megawatt solar farm with a 50-megawatt battery component.
That's larger than any battery currently deployed on the nation's power grid and the first in the state of Wisconsin, according to data from the U.S. Energy Information Administration...
...more

Ken Notes: This is very interesting but we are still on the wrong side of the curve for cost effective battery storage especially on this scale. I remember selling companies 10K hard drives that now are on a $4 chip. We need to plan for the future and make sound investments. Solar cells are now very affordable, storage is trending in the right direction but still pricy, and infrastructure (transmission lines) will always be expensive. When we had this problem in the computer industry we solved it by buying a lot of smaller computers (distributive processing) rather than trying to solve everything with larger systems. It worked out well back then....
---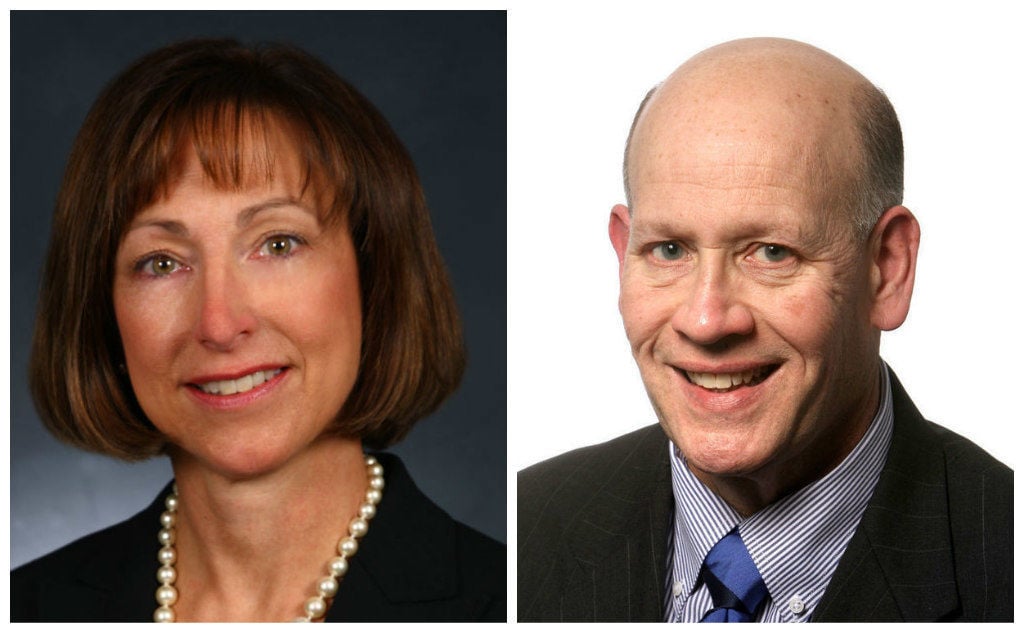 In this edition of the the 7 Rivers podcast, Barbara Nick, CEO of Dairyland Power, talks about sustainable energy production and safety in the workplace, as well as her side project as an author and digital publisher of children`s books, with La Crosse Tribune editor Rusty Cunningham...
...more
---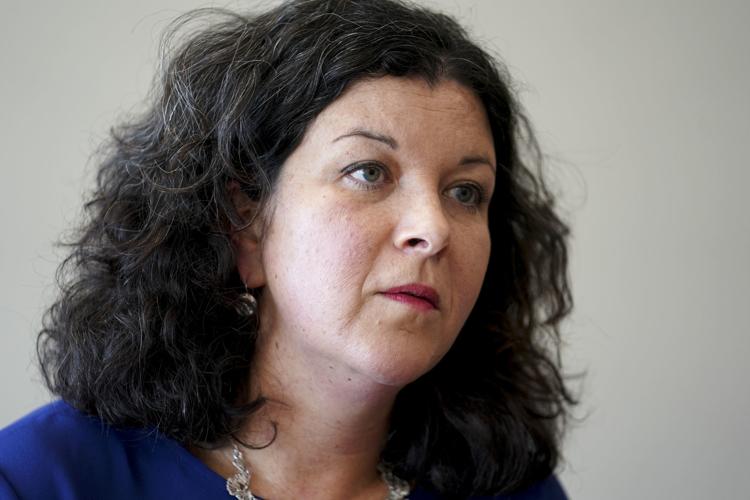 Rebecca Valcq wants you to get excited about energy.
An industry insider, the new chairwoman of the Wisconsin Public Service Commission says she would like to demystify the utility regulation process and encourage more public engagement.
"It's really interesting, and it impacts everybody," Valcq said in an interview with the Wisconsin State Journal. "Whatever walk of life, whatever socioeconomic background you have, whatever career path you choose, you are impacted by energy — every day."...
...more

Ken Notes: WELCOME!! I applaud this effort, just one warning a small vocal group can easily take advantage of this -- so be careful. I suggest running meeting and hearings so that a balance on issues is presented. Also encourage alternative solutions and mediation. We are currently treating energy as very divided issue, the reality is that some solutions are found in the middle...
---
Governor Announced Earlier This Month That Wisconsin Would Join US Climate Alliance
Gov. Tony Evers announced earlier this month that Wisconsin would join the U.S. Climate Alliance, along with 21 other governors, working to cut greenhouse gas emission targets set by the Paris Climate Agreement over the next six years.
While specifics on Evers` plans for environmental and energy policy isn`t yet clear, more details will be released after his budget address on Thursday night.
Wisconsin Public Radio's "The Morning Show" host Kate Archer Kent recently spoke with Dave Strifling, director of Marquette Law School's Water Law and Policy Initiative, on how environmental policy could change under Evers....
...more
Ken Notes: The interview that follows in the article is interesting. At this point I have neither seen nor heard of specifics in the administration to actually address the problems the Governor hopes to address and we must remember funding will be an uphill battle. I would love to see these specifics:
1. Require CAFOs to digest and/or heat all effluent.
A great resource on CAFOs - Read This!
2. Restore mining requirements to demonstrate safe outcomes.
3. Work with Power companies to expand renewable power.
4. Invite business to address emissions and water quality.
5. Support smaller energy efficient affordable homes.
6. Depoliticize the DNR but require them to work with business.
---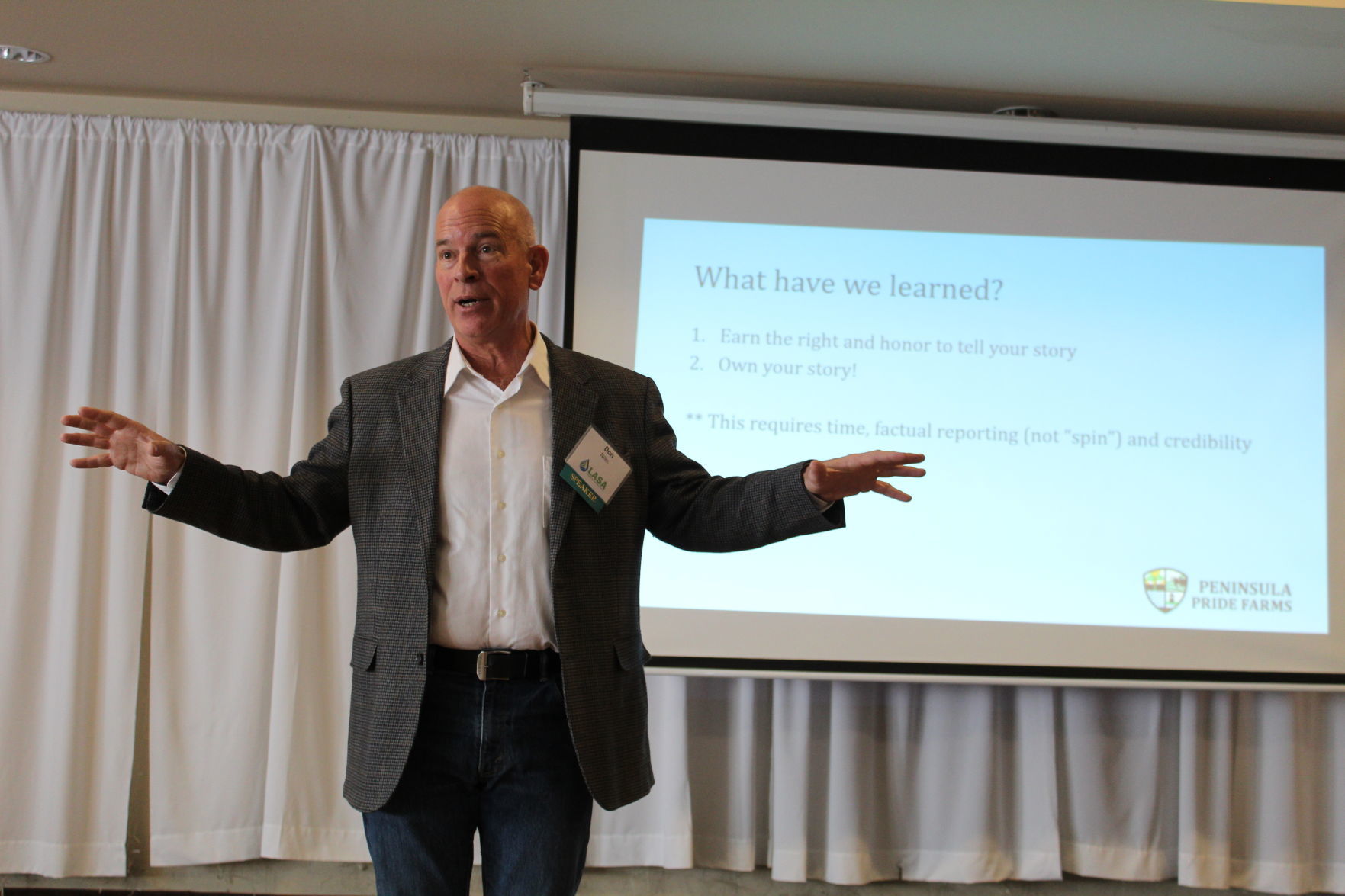 Don Niles was one year out of veterinary school when he came to Kewaunee County in 1983. The countryside was dotted with cows, their caretakers proud dairymen in their communities. However, dairying in Kewaunee County has changed from something of pride for farmers to something that needs to be explained after a "brown water event" gained national attention, with officials from the U.S. Environmental Protection Agency descending on the Wisconsin county looking for answers in 2015 and 2016.
There were helicopters buzzing above and U.S. Environmental Protection Agency officials visiting large farms, requesting seven-plus years of manure application records from farmers, Niles recalled. But in the end, no fines were issued by the EPA, just a statement about the fractured geology of the area and a suggested solution: get the farmers to start communicating and working together to improve water quality in the county.
"As we've gotten more attention and modified our practices, we've had one brown water event in the last five years," said Niles, who also serves as the president of the Peninsula Pride Farms farmer-led group. "Times are changing."...
...more

Ken Notes: Time are changing and we need to change with them. We can find cost effective solutions, develop best practices, restore family farms, and return to an economy that sustains both our farms and our watersheds....
---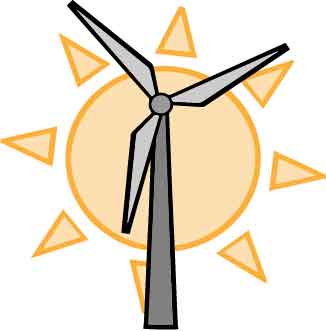 Tyler Hueber introduced himself as the executive director for RENEW Wisconsin, a nonprofit organization dedicated to building a stronger, healthier and more vibrant Wisconsin through the advancement of renewable energy. This organization focuses on policies and programs that support solar power, wind power, biogas, local hydropower, geothermal energy and electric vehicles.

...more
---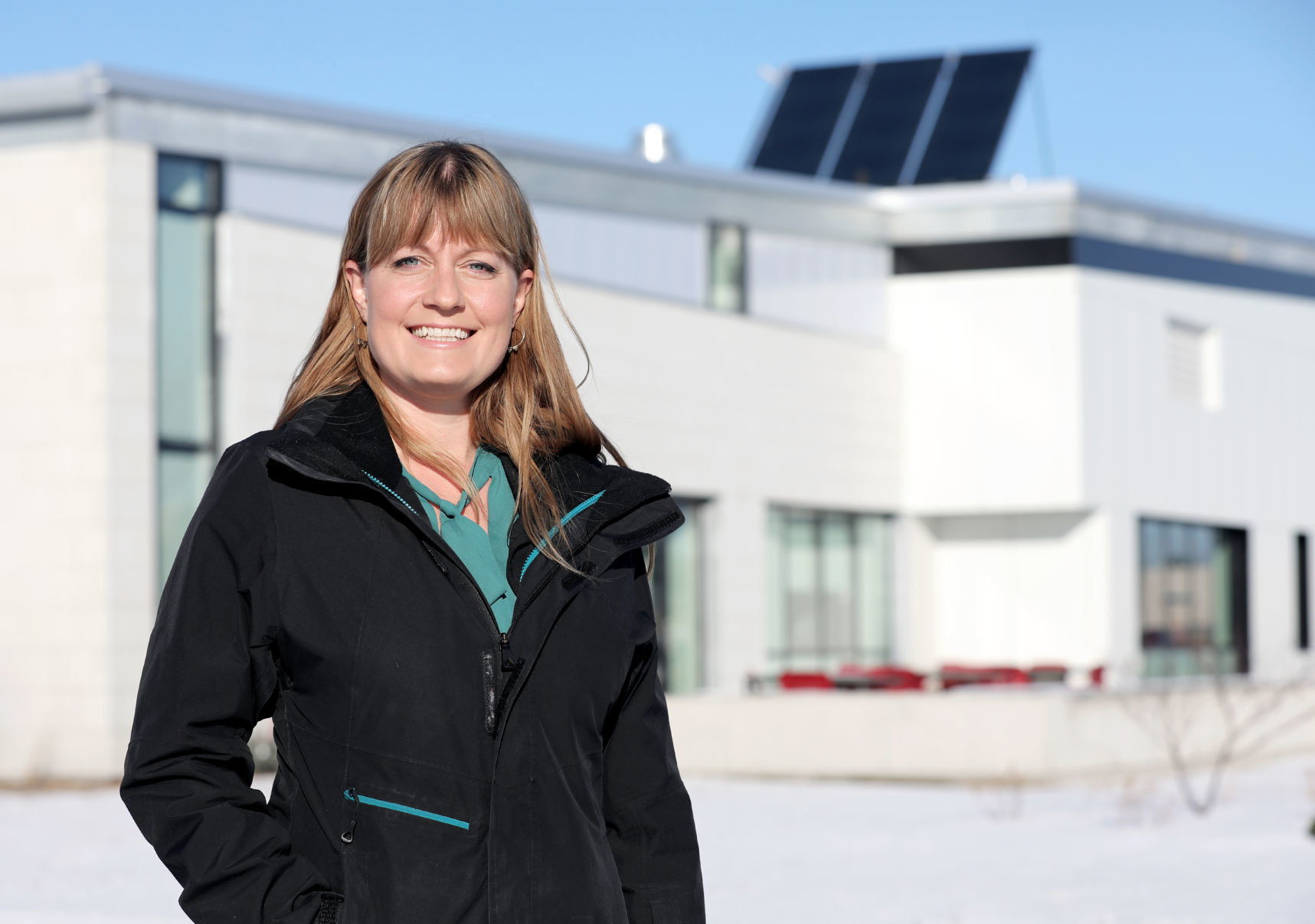 Stacie Reece was working in the billing department of local law firm Godfrey & Kahn when her "aha" moment came.
Reece had watched the 2006 documentary, "An Inconvenient Truth," about former U.S. Vice President Al Gore's campaign to raise awareness about climate change and the environment.
Seeing the film "was momentous," Reece said. "I wanted to go out and help businesses and community members understand their impacts and how they could make a positive change."...
...more

Ken Notes: Great interview...
---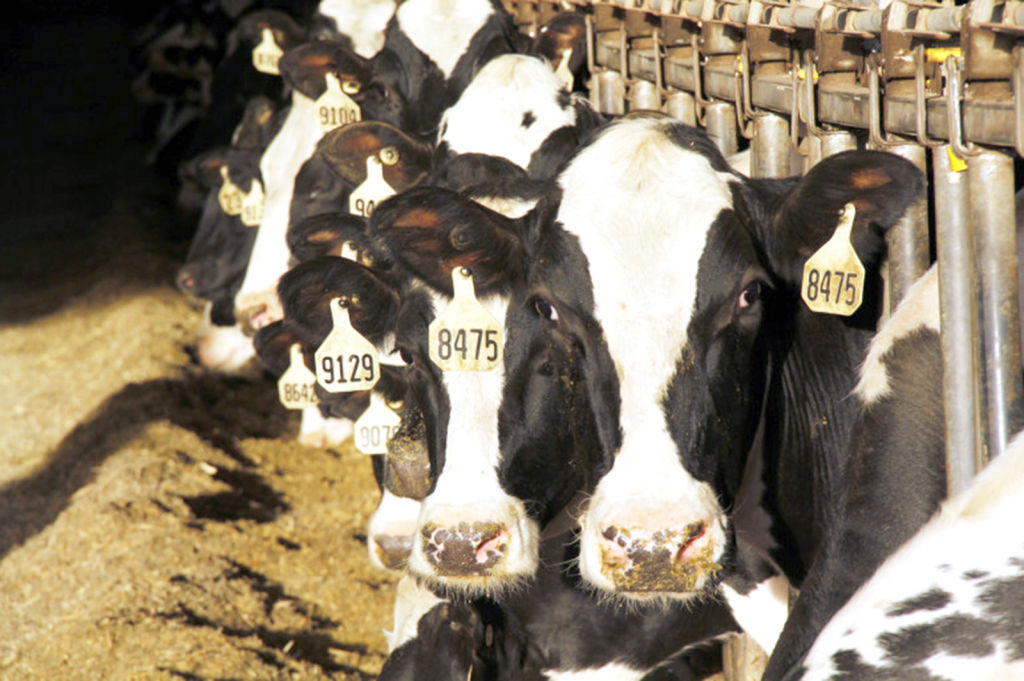 A recently formed dairy lobbying group is pushing for a bill that would allow polluters to buy water pollution credits on a state-run clearinghouse.
The proposal, backed by the Wisconsin Dairy Alliance, was introduced with bipartisan support Wednesday in the state Senate.
The Dairy Alliance announced the proposal last week, saying that the group is working with Republican legislative leaders to pass the bill and to write into the state budget a provision that would establish a task force to study sources of groundwater contamination....
...Laurie Fischer, the Dairy Alliance`s lobbyist, said the efforts were on behalf of the state's large dairy farms, which she said have been "scapegoated" over the state's water pollution issues....
See Also
...more

Ken Notes: Credits rather than solutions to the actual issues??? Large farms are not scapegoats, they are a new source of pollution in a complex system. The issue is here we have a solution, it is tested, it works, and can be implemented immediately.

The question is how much do we value our smaller farms and the quality of the product they produce. I do not want 8475 to be the new face of the dairy industry in Wisconsin, I vote for Rosie and Luke pictured above!!!!
---
Miron specializes in providing innovative pre-construction, construction management, design-build, general construction and industrial services.
---
L.B. Clarke Middle School science teachers — Laura DeBouche, Nathan Ehle, Brian Henrickson, Laura Reeves and Tony Simpson — along with Two Rivers High School teacher Megan Ourada have been actively participating and leading science education in Two Rivers on the importance of water and our local watershed.
The students completed Stewardship Action Projects through research and investigation. Students learned about the importance of water and watersheds. They also participated in an action project at each grade level. Their final steps of the process will have them sharing the information with other students, staff and community members.
To make this happen, students have been learning using a four-step process with Meaningful Watershed Educational Experience (MWEE). The MWEE activities are aligned with the Next Generation Science Standards (NGSS), which also incorporates the engineering and design process...
...more

Ken Notes: A perfect example is sharing the environmental efforts is our school system...
---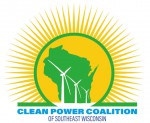 Oak Creek, WI – On Monday, 33 organizations submitted a letter to the
Wisconsin Department of Natural Resources
(DNR) expressing opposition against several provisions of
We Energies
' water discharge draft permit, including a proposed mercury variance that would allow We Energies to discharge mercury into Lake Michigan at up to three times the safe standard. The permit as written would also allow We Energies to continue a dirty, outdated process for treating coal ash until 2023, the latest possible date under federal rules. The letter is opposed to both of these measures. The statement of opposition from the groups comes on the heels of hundreds of public comments in opposition to the proposed permit as written. Over
150 people attended the public hearing last Monday and all of the comments opposed the variance....
...more

Ken Notes: I have been reading a lot about this issue and can not find what the Plan B is. My question is what is the process to get to a clean disposable or better yet usable product, what does it cost, and how much will it effect WE`s move toward more renewables. Mercury like PCB is a very scary word but I want a solution that moves us forward not backward. I fear making it too costly to close coal facilities so companies keep them open...
---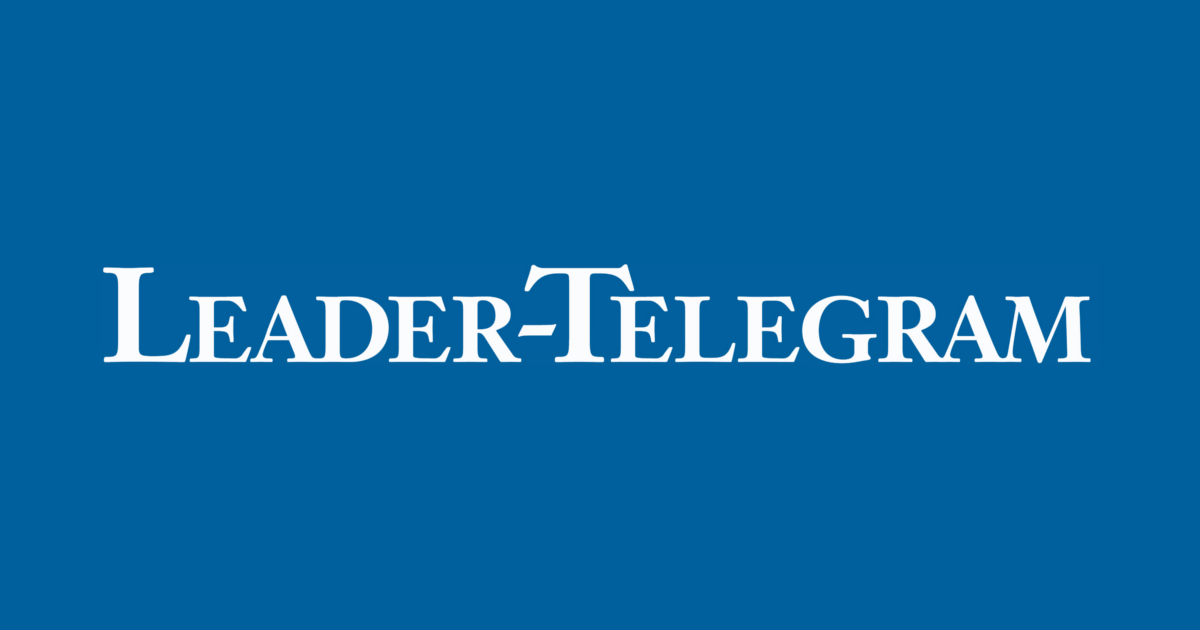 Wisconsin farm organizations last week threw their support behind proposed legislation promoting a more streamlined process for nutrient trading in hopes of improving water quality throughout the state and putting public and private dollars to better use.
State Sens. Rob Cowles, R-Allouez, and Jerry Petrowski, R-Marathon, along with State Rep. Joel Kitchens, R-Sturgeon Bay, last week unveiled the "Pollution Prevention Partnership — Wisconsin's Trading Marketplace" bill (LRB-1244)...
See Also:
...more

Ken Notes: This sounds good on the surface but it would provide an out for CAFO`s that are killing our small farms. We need to read between the lines on these pieces of legislation.

I am also very nervous that our major farm lobbies are now forced to advocate for CAFO`s and no one is left to advocate for the small family farm. We are going to miss small farms and they soon will be gone. At that point milk like beer before it will be mass produced. We may need to bring tractors back to the square!
---
A new environmental report from
Earth Justice
raises concerns about groundwater contamination in 39 states, including Wisconsin. They said the contamination is coming from coal ash dump sites that aren't properly line or don't comply with federal standards.
One of those sites is the Weston Power Station in Rothschild. But, Wisconsin Public Service (WPS) said no Wisconsin site should be on the list.
"I think what the report showed is that there are certainly issues at some coal sites in other parts of the country, but not in Wisconsin," said WPS spokesperson Brendan Conway.
Earth Justice said the Weston plant is in compliance with certain standards, but the coal ash basin isn't lined according to federal standards. They got this information from a WPS report from 2016...
...more

Ken Notes: I may have been guilty of bringing this report to the attention of many media outlets. I would point out Weston and WPS are making real efforts to expand renewables, properly decommission older plants and control discharge. Once again we need to work with them to achieve the outcomes we all want...
---
MADISON, Wis. - Madison students are joining young adults from across the country and around the world in the fight against climate change. Friday morning, Madison-area students are planning a march from East High to the Capitol.
The march, called the "Youth Climate Strike," is meant to show students` solidarity on the climate crisis. They`re petitioning state legislators in Wisconsin to take bold action to help fight the irreversible effects of climate change...
...more

Ken Notes: I love empowering and involving youth and I get frustrated when we dismiss this advocacy because our youth is presenting it. Of course I am also frustrated when supposedly intelligent adults ignore the facts in front of them. Finally just to make my life the challenge that it is I get equally frustrated when still others ignore the economic reality that must be a part of the solution. If anyone has the answer send me an op-ed on the subject and I`ll print it...
---
MADISON - In his first budget address Thursday, Gov. Tony Evers called for raising the gas tax by 8 cents a gallon but said he would save drivers money by eliminating a Depression-era law that sets fuel prices.
The Democratic governor`s two-year, $83 billion spending plan would raise taxes by more than $1 billion over two years, repeal the state's right-to-work law, raise the minimum wage and expand the BadgerCare Plus health care program through Obamacare.
Republicans who control the Legislature immediately said they would scrap Evers` entire budget...

...more

Ken Notes: A great idea but the funds need to be clearly earmarked, communities need to pressure their legislators, and we need measurable cost benefit analysts. I also like a flexible tax to stabilize gas price for a fixed period of time.
---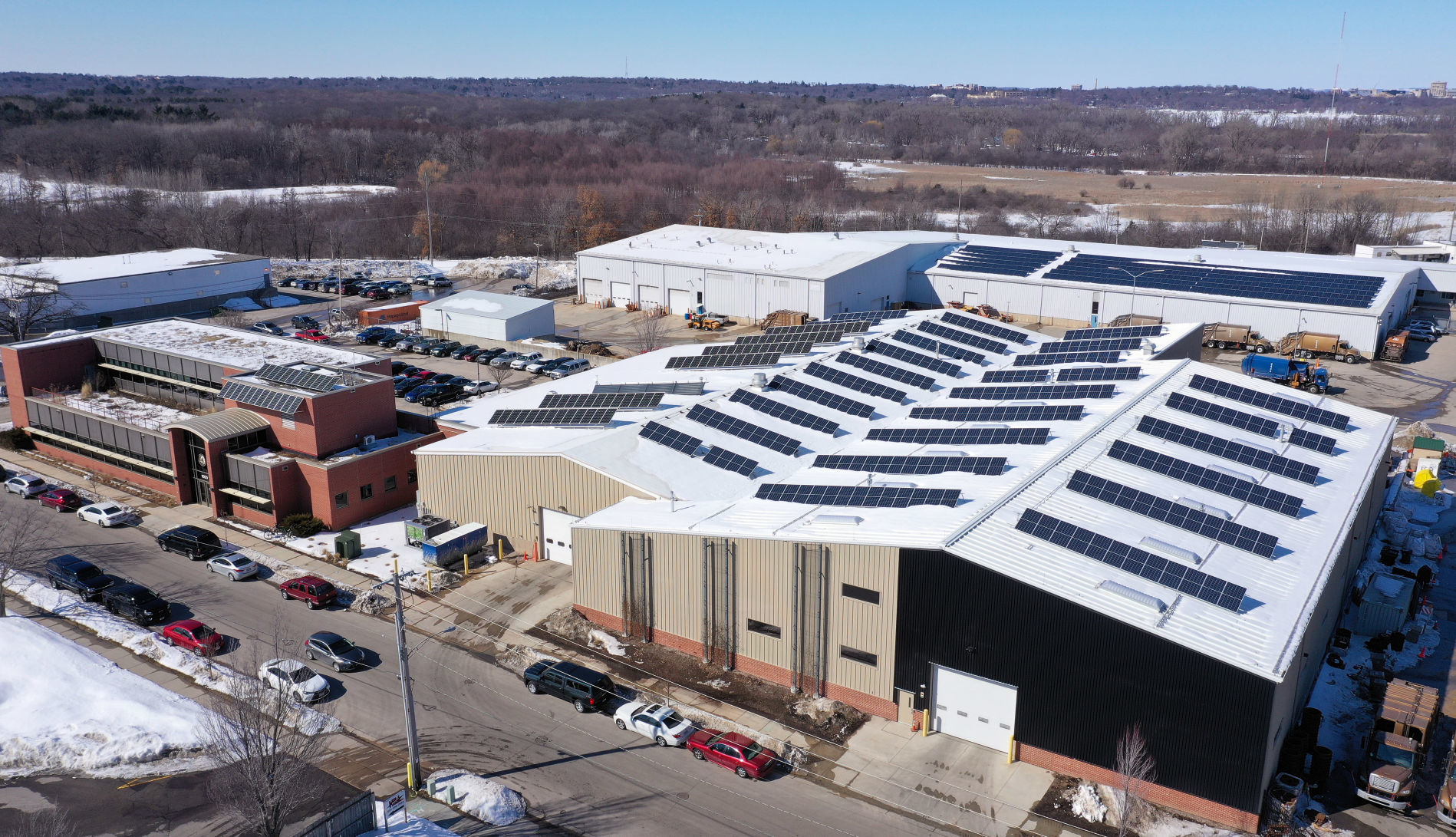 Madison is poised to take a next big step to address climate change with an initiative that would require $95 million in up-front investments but promises to dramatically reduce emissions and deliver substantial savings over time.
After two years of study, the City Council on Tuesday will consider recommendations from a consultant and the city's Sustainable Madison Committee on how to achieve 100 percent renewable energy and zero net carbon emissions by 2030 through an array of actions including energy-efficient buildings, solar power and electric buses...
...more

Ken Notes: Why not save the money and the potential gridlock Milwaukee is experiencing and instead work with MG&E and others to develop a comprehensive plan to work together toward a 100% renewable goal.
---
On Friday morning, the first annual Michigan Symposium on Media and Politics at the University of Michigan brought together journalists and academics to discuss how communications media relates to public engagement with environmental issues. The focus of the symposium, hosted by the Communication Studies department, was "Environmental Advocacy in a Polarized World."...
...more

Ken Notes: Wisconsin should do a symposium on environmental journalism and develop a way to share stories with other newspapers in the states. The environment is a topic that does not get enough press and in in a real state of flux. We should all be talking about renewable power, transmission, green building, water quality, climate, ag, manufacturing, and much more...
---
The Assistant Secretary of the Army for Installations, Energy and Environment, Honorable Alex Beehler, recently identified five installations, two teams and one individual who will represent the Army in the Fiscal Year 2018 Secretary of Defense Environmental Awards Program. The Secretary of the Army Environmental Awards are the highest honor conferred by the Army in the field of environmental science and sustainability....
Wisconsin was among 15 winners:
• Environmental Quality (industrial installation category) -- Wisconsin Army National Guard
...more
---
McMAHON provides full-service engineering and architectural services to public and private-sector clients. We are driven by a service-oriented philosophy to achieve client satisfaction on every project.
...more
---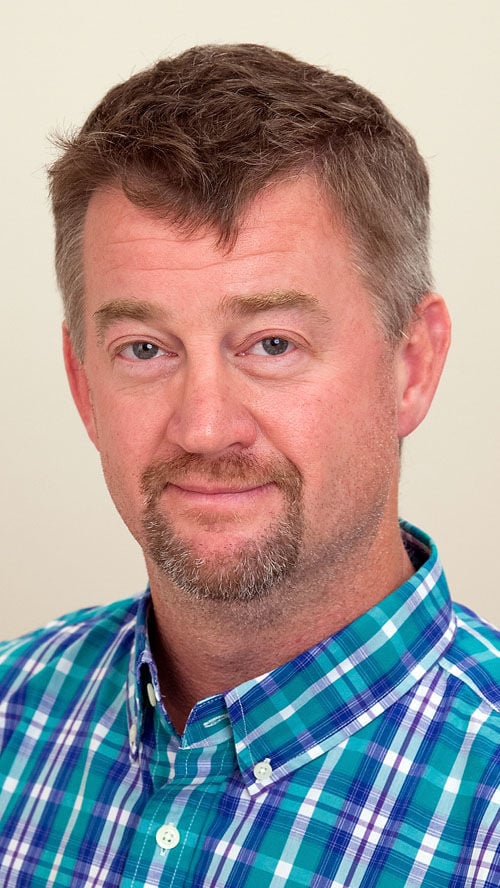 The aquaculture industry has plenty of room for growth; the only requirement is that farmers share with consumers the benefits of farm-raised fish, according to Bret Shaw, an environmental communication specialist for UW-Extension and associate professor with the UW-Madison Department of Life Sciences Communication.
"One of the things you learn in the field that I'm in is often times who says something is as important as what's being said," Shaw said Feb. 15 during his "Consumer Attitudes Toward Wisconsin Farm-Raised Fish" presentation on the first day of the 2019 Wisconsin Aquaculture Conference, Feb. 15-16 in Eau Claire. "And according to our research, the No. 1 trusted source is Wisconsin fish farmers. People want to trust fish farmers in Wisconsin. Wisconsin fish farmers are well-positioned to be trusted advocates for their own products, which is a good place to be."...
...more

Ken Notes: About 90 percent of the fish consumed in the U.S. is imported so raising some locally would be great. Also creating a larger sustainable fish population in the great lakes would be good for tourism and commercial fishing...
---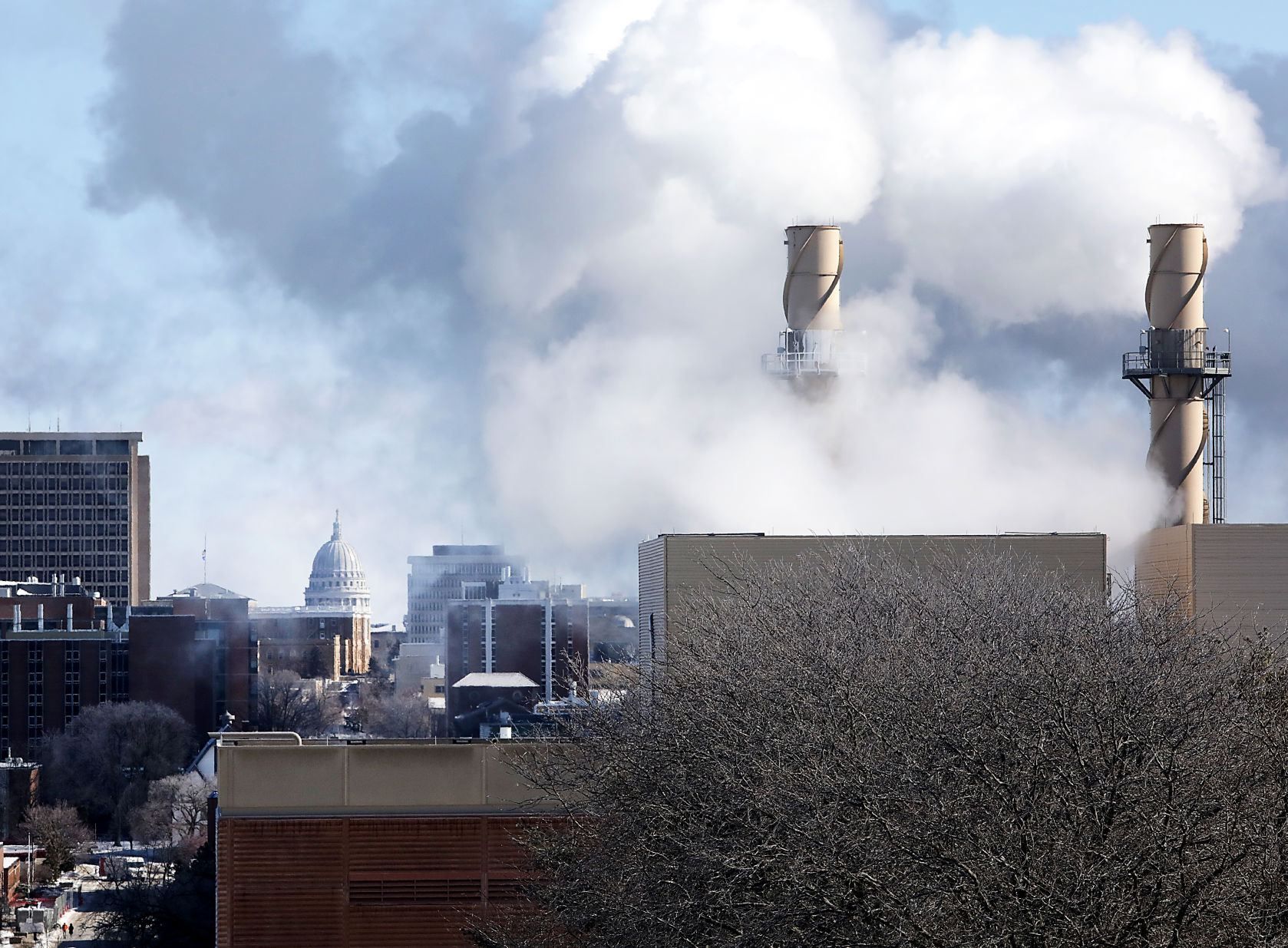 Moving away from fossil fuels could create thousands of jobs, improve public health, and increase overall economic activity by nearly $14 billion in Wisconsin, according to a new study.
Despite providing the frac sand used to extract oil and natural gas, Wisconsin has no significant fossil fuel deposits to exploit and generates three-quarters of its electricity with coal and natural gas, leaving it with one of the largest "energy deficits" in the country...
...more

Ken Notes: No doubt. The question is the master plan and who is driving the change. We often are willing to throw as many jobs under the bus as we create. I want everyone at the table with a clear goal in front of us. We do not do this in politics.
---
As residents of the Twin Cities awoke on Jan. 29, the first of three straight days of subzero temperatures, about half of the region`s electricity was coming from wind farms dotting the Upper Midwest.
Wind energy across the Midcontinent Independent System Operator`s northern region, stretching from Minnesota to Iowa, peaked that morning between 9 and 10 a.m. at 11,445 megawatts. Wind farms were churning out about half of the area`s total electric output, according to the grid operator`s hourly data...
...By the evening of Jan. 30, there was less than 550 MW on the MISO North grid, supplying just 2.5 percent of the region`s power. The temperature, which had bottomed out an hour earlier, had fallen to minus 21 F with a minus 31 F wind chill....
...more

Ken Notes: Wow 50% to 2.5% who knew?? This seems to suggest at least in the short term we will need to maintain some carbon support. I remain a supporter of co-gen natural gas as the best option currently available... You also have to admit we have a pretty robust system that kept us warm and in the light during this time. As much as many like to hate on power companies, they do an amazing job.
---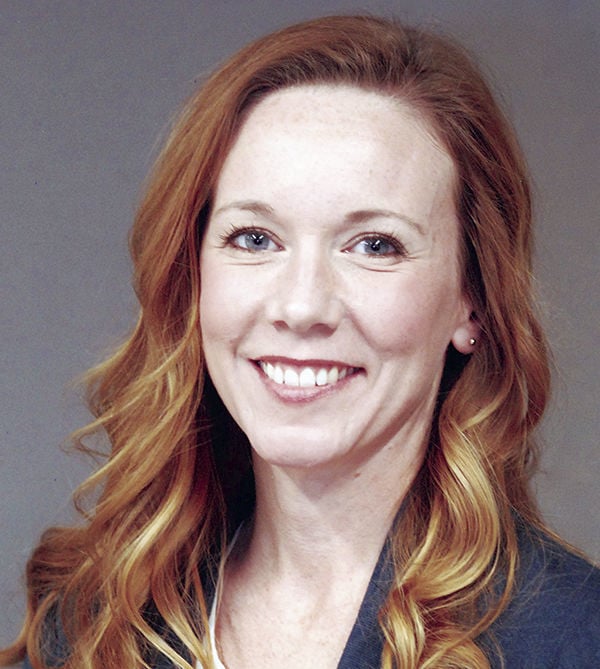 The Wisconsin Paper Council (WPC) recently announced Delanie Breuer of Sun Prairie has joined the WPC as its vice president of environment and regulatory relations.
"Our entire organization is thrilled to welcome Delanie Breuer to the Wisconsin Paper Council team of professionals as our new vice president," said WPC President Scott Suder. "Delanie's impressive engineering and legal skill sets will bring us to a new level of strategic capability for our members. We are very pleased to have a professional of such magnitude as a member of our team."
The WPC is the premier trade association which advocates for the paper, pulp and forestry industries before regulatory bodies, state and federal legislatures and elected officials...
...more

Ken Notes: Welcome - Someone forward her a copy...
---
The March 9 letter to the editor "Electric cars key to lower emissions" notes that "Electric vehicles (all-electric, not hybrids) do not emit any air pollutants -- they have no tail pipes."
This statement is correct but it does not recognize that the electrical energy used to power the car must be generated. In Wisconsin, electricity is generated primarily from coal and natural gas. As a result, use of electric vehicles does contribute air pollutants and climate change gases...
...more

Ken Notes: Sanford A. Klein, Madison, emeritus professor of mechanical engineering, UW-Madison is truly a well informed mechanical engineer and is correct in everything he says. Soon a great engineer will solve all of the problems he goes on to identify. While that is happening we need to advance the technologies we have now so that we are ready for the solutions as they become available. So while Professor Klein is a brilliant mechanical engineer I always want a theoretical engineer in the room...
---
New York City has released maintenance costs for its city fleet in 2018, and the city refers to the cost difference between its electric cars and gas-powered cars as "dramatic."
A New York City Fleet Newsletter this month reveals the cost comparisons in depth. It compares maintenance costs of all-electric cars, hybrids, and gas vehicles during the past year, and finds that all-electrics come out on top:
"NYC Fleet has more experience with electric vehicles than most, so we took a look at last year's maintenance costs with the DCAS client fleet to see if these service benefits are materializing. Right now, servicing costs with our all-electric vehicle models is dramatically less than with gas, hybrid, or hybrid plug-in models. In general, our hybrid models also achieve benefits from gas models, though the most dramatic results in this report are with the all electrics."
...more
---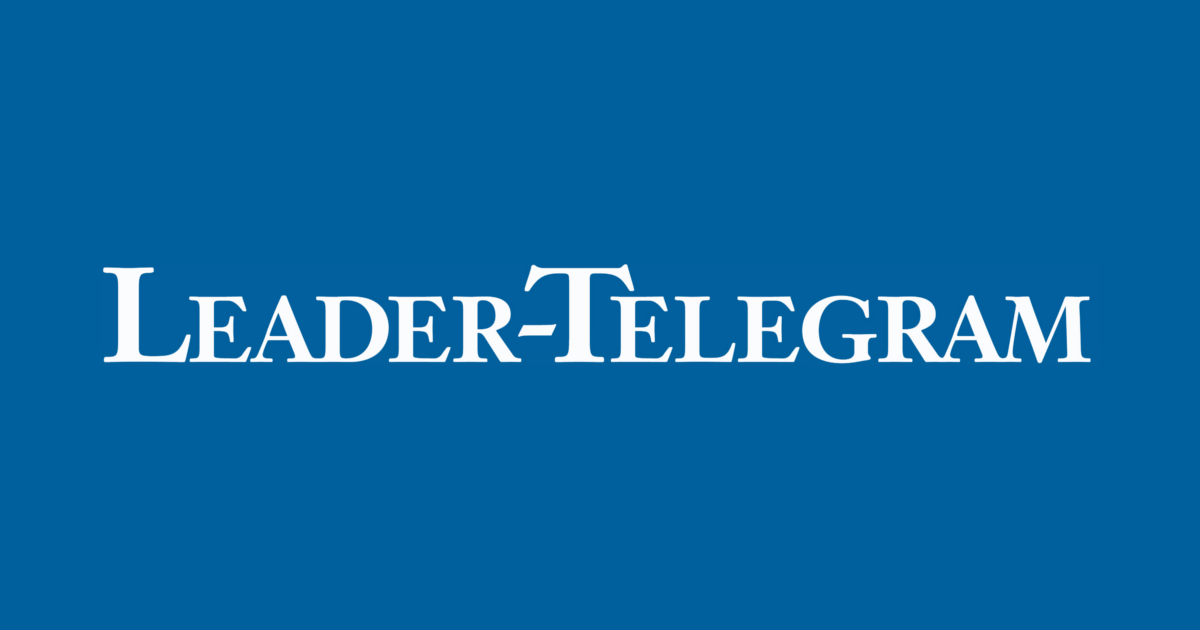 The University of Wisconsin Board of Regents has authorized UW-Green Bay to establish the UW System's first Bachelor of Science degree in water science.
The major will have a principal focus on water's role in natural processes in Earth's systems. Students will develop a solid understanding of the chemistry, surface water hydrology, groundwater and biology of freshwater systems.
"Water is arguably the single greatest resource challenge of the 21st century," said John Luczaj, UW-Green Bay professor of geoscience. "The world faces significant challenges regarding water quality, quantity and ecological functions that are expected to worsen. The global need for water science professionals to solve critical water issues is accelerating and expected to continue indefinitely."...
...more
---
Focusing on sustainability efforts is by no means a new idea, but local Madison restaurants are taking steps to protect the environment.
James Juedes, manager at Casetta Kitchen and Counter, said limiting his business's carbon footprint has been a priority since it opened in February 2017. Located one block from the Capitol, Casetta is known for their deli sandwiches, which are made-to-order on freshly baked bread...
...more

Ken Notes: We the consumer need to applaud their efforts...
---
The Green New Deal resolution introduced in Congress calls for a massive U.S. mobilization over 10 years to achieve the goal of net-zero greenhouse gas emissions while creating millions of high-wage jobs and sustainable economic growth. Unfortunately, while the science and need for federal action on climate change are clear, we can't expect serious policymaking on the topic to come out of Washington until 2021 at the earliest.
Fortunately, it's a new day in Wisconsin and the state is well positioned to make headway on many of the goals and objectives as outlined in the Green New Deal. For example:
100 percent clean energy...

Rethinking transportation...

Green building upgrades...

Sustainable economic development...

Regenerative agriculture...

Clean infrastructure and restore natural systems...
...more

Ken Notes: Here is a perfect example of where the headings are great but the details can be very problematic. Mandates in any of these areas for example could cost jobs, revenue, and hamper real progress.

The Green Deal should stimulate discussion but I fear that as the pendulum swings the policy may not be what we need or want...
---
WGBA has combined forces with the U.S. Green Building Council (USGBC) and together we will pilot a new model for USGBC chapters and local market engagement...
...more
---
Madison Water Utility is working with UW to monitor water supply while Department of Natural Resources further investigates
The Wisconsin Department of Natural Resources has identified eight pollutant sites in the state's water supply systems that reveal the presence of a potentially dangerous set of unreactive chemicals.
DNR spokesperson Andrew Savagian said investigations into the effects of the chemical perfluorooctanesulfonic acid on the environment are ongoing at the DNR....
...more

Ken Notes: This will be interesting we didn`t see much press from southwest and Central Wisconsin when they had issues --- but now Madison has concerns!!! I still think we should visit Minneapolis and ask what they did to clean up their lakes...
---
An examination of monitoring data available for the first time concludes that 91 percent of U.S. coal-fired power plants with monitoring data are contaminating groundwater with unsafe levels of toxic pollutants.
The study by the Environmental Integrity Project, with assistance from Earthjustice, used industry data that became available to the public for the first time in 2018 because of requirements in federal coal ash regulations issued in 2015.
The report found that found that the groundwater near 242 of the 265 power plants with monitoring data contained unsafe levels of one or more of the pollutants in coal ash, including arsenic, a known carcinogen, and lithium, which is associated with neurological damage, among other pollutants...
...more

Ken Notes: We need to address this, BUT! we are also making it difficult to decommission or convert these facilities to cleaner options. In many cases facilities are permitted to operate for years to come at current levels but regulations make shutting down cost prohibitive. I am confused.
---
Under orders from Gov. Tony Evers, Department of Natural Resources officials have re-evaluated key environmental permits for Foxconn Technology Group and concluded the permits meet state and federal requirements.
The DNR examined five different company air permits, including Foxconn's plans for a liquid crystal display manufacturing plant, that were approved by the agency under former Republican Gov. Scott Walker.
Also evaluated was a permit for stormwater at the Mount Pleasant industrial site...
...more

Ken Notes: Foxconn is in the brightest spotlight imaginable, my guess they will have some of the best water treatment facilities anywhere...
---
Wisconsin courts are likely to face a question addressed more than 100 years ago: Just what is a public utility?
That question is at the heart of a dispute between Eagle Point Solar and We Energies involving a project to install solar panels on six buildings for the City of Milwaukee. And the answer eventually could determine whether government and nonprofit entities have an additional way to pay for solar power projects.
Eagle Point, a company based in Dubuque, Iowa, saw its solar project for the city scuttled last year when We Energies would not allow the project to connect to the utility's system....
...more

Ken Notes: The issue is like the public road vs. private rail issue. We have millions of semi trucks shipping goods across the country when it would be far more economical to use trains yet it will never happen because the rail industry is not a public utility.

As long as the power grid is in private hands we will have to address these issues on their terms. We do have the PSC but today the vote is still 2 to 1. If I were We Energies I might find a compromise (and assume a leadership role) here because the vote will also be 2-1 for a few years in another direction. Of course the court is also politically tilted on this issue. Wouldn`t it be nice if the people of Wisconsin and Milwaukee had something to say???
---
This is the second of three columns describing the importance of water in Wisconsin.
Last week I wrote about how water is life. This week I hope to show how important water is for all of us to not only survive, but also to thrive.
In my Capitol office hangs an old re-election poster for former Gov. Gaylord Nelson. The founder of Earth Day, Gov. Nelson was one of Wisconsin`s fiercest advocates for our environment. He was also a pragmatist — he understood not only how important clean water was, but he also acknowledged its importance for our economy....
...more

Ken Notes: I don`t do partisan stuff so I wish Jeff were an independent because he seems to have a reasonable handle on the issues. I challenge him to find a like minded republican and create some legislation on a number of these issues. I`d start with CAFO`s, Frac Sand, and mining...
---
They will march to Capitol on March 15
They're tired of waiting for adults to get serious about climate change.
A coalition of Madison-area high school students announced Friday that it would join youth activists across the country on March 15 to protest government inaction on climate change. The local iteration of the U.S. Youth Climate Strike will begin at East High School and conclude at the state Capitol.
"Science has consistently proven that we have 11 years to solve the climate crisis or we'll see irrevocable effects," said Max Prestigiacomo, state lead for the strike and a Middleton High School senior. "We have two options: We prevent the 1.5 degrees of warming or we let it be. We listen to the science, or we accept ignorance. We either avoid triggering a catastrophic chain reaction beyond human control, or we suffer the consequences. It's that simple."...
...more
---
Next month, we will be celebrating the 49th anniversary of the first National Earth Day, founded by U.S. Sen. Gaylord Nelson of Wisconsin back in 1970. The event was organized to protect life on the planet as well as to heighten awareness of the growing pollution problems. We've made a lot of progress since then, but one growing problem is the convenience of single-use plastic. We've become a society that uses plastic items once, then pitches them.
The majority of these plastics are not biodegradable. The ones that claim to be biodegradable require high temperatures for long periods of time — conditions that might occur in a municipal composter but not in nature or in the ocean. Unfortunately, the production of new plastic material is increasing, not decreasing...
...more

Ken Notes: I wish we had a solution here, I have seen the mess in our waterways and oceans and we do need to address this issue. I like the list of solutions in the article but think only a select few will adopt many or most of them. We use reusable bags and water bottles but getting most product from store to home involves some type of disposable plastic container. Milk, meat, vegetables, fruit, and cereal -- and that just the basic food groups.
---
By Evin Bachelor, Law Fellow, Ohio State University Extension Agricultural & Resource Law Program
A Wisconsin court of appeals has certified two cases to the Wisconsin Supreme Court, asking the court to determine the extent of the Wisconsin Department of Natural Resource's authority to regulate agriculture in order to protect groundwater. A certification represents a lower court seeking guidance on an issue that the lower court believes it is not in the best position to decide without knowing what the higher court thinks...
...more

Ken Notes: We are great at deregulating but we need supporting legislation to address those taking advantage of those new paths.
---
Our commitment to preserving the quality of our environment is not just a program at Dairyland. It reflects a deeply held view that good environmental practices reflect sound operations and contribute to the overall economic and social health of the communities we serve.
...more
---
It may be easy to list causes near and dear to your heart, but knowing the best ways to make the biggest positive impact can be a challenge. Whether you want to get involved with a favorite organization or be involved behind the scenes, you have a wide range of options to build a legacy and make a difference at the same time...
...more

Ken Notes: Let me add a plug for land conservancies and nature preserves, and to the conservancies let me put in a plug for low impact camping, hiking, bird watching, scouting, school events, and tourism.
---
Gov. Tony Evers' two-year budget signals that his administration is placing higher priorities on clean energy and a host of long-standing water quality problems Wisconsin.
The budget, released Thursday, sets an aggressive goal: All electricity generated in the state should come from carbon-free sources by 2050...
...more

Ken Notes: It was pronounced DOA... which is too bad, and without a budget we extend the way we are currently funding our programs. I would attach a "cost" to every request coming out of the legislature. Fund this to get that. Also we need to shine a light on policy, what it does, and who paid for it. New mining regs come to mind.
---
Preston Cole, secretary of the state Department of Natural Resources, faced tough questioning Thursday from a Senate committee over concerns of regulatory overreach and potentially harmful impacts the agency can have on property owners and businesses.
Cole, a former Milwaukee city official, told the Senate Committee on Sporting Heritage, Mining and Forestry that water quality and the growth of chronic wasting disease are the two biggest conservation issues in Wisconsin...
...more
---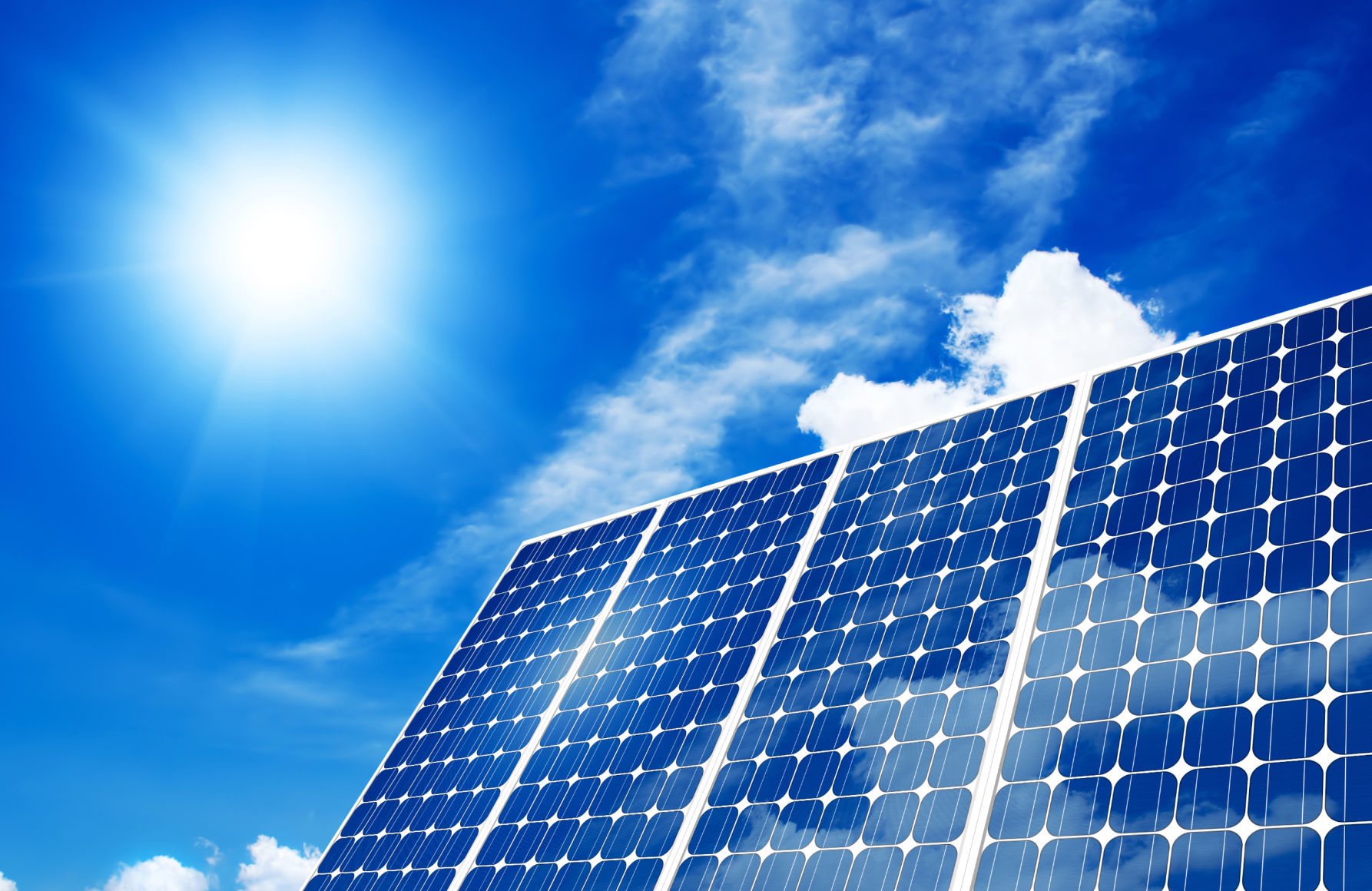 TOWN OF WHITEWATER
A New York solar energy company is eyeing several hundred acres in the town of Whitewater for a possible solar farm.
Jeff Rauh, a project representative with Ranger Power, said the company is evaluating whether areas of the town would be suitable for a utility-scale solar development. Rauh said residents in the town have expressed interest in leasing land to the company for the project.
...more
---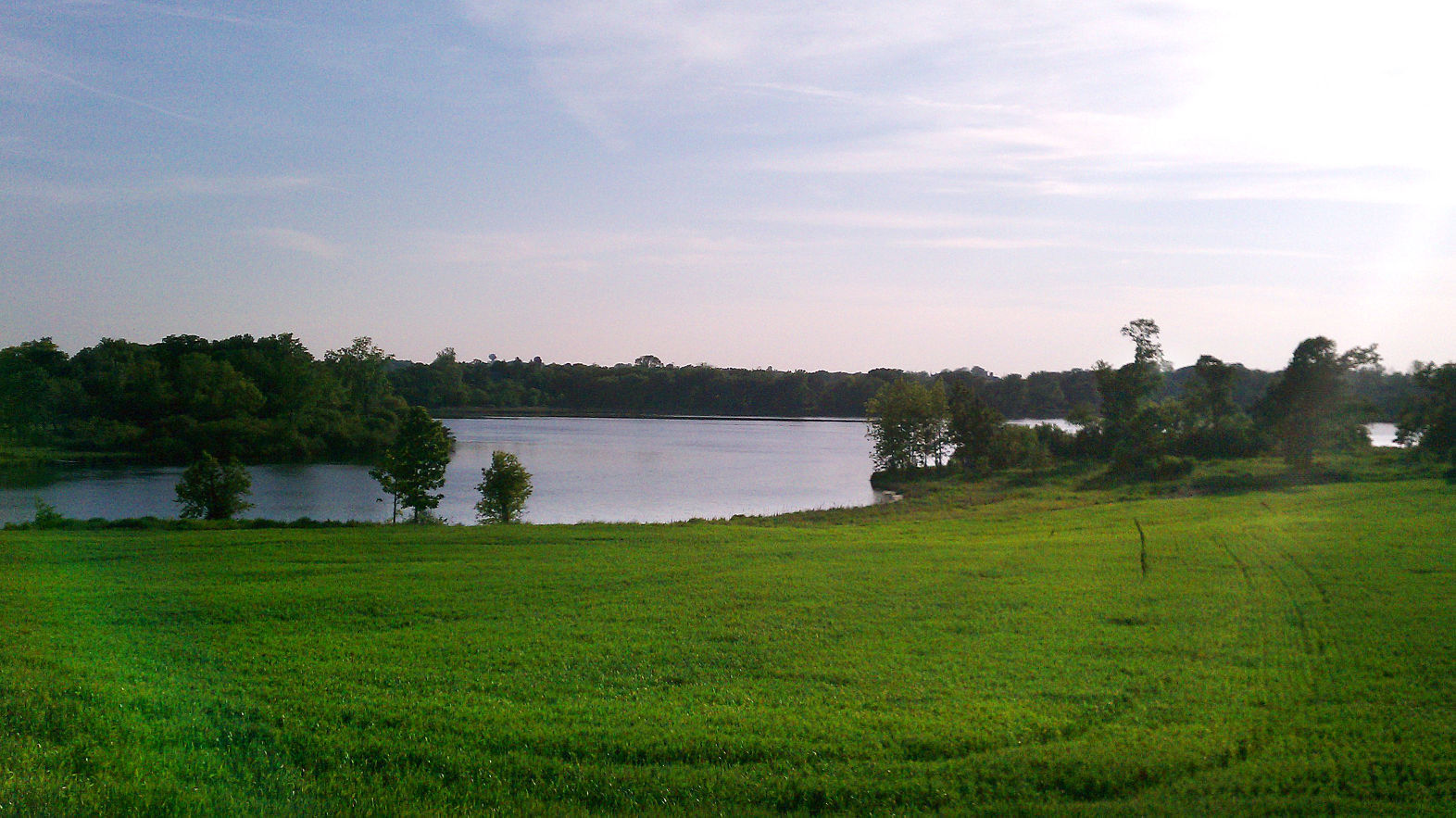 Wisconsin conservation groups have heaped praise on Democratic Gov. Tony Evers' plans for restoring water quality protections, but two prominent environmental advocates said they were disappointed that Evers hasn't proposed restoring the state's program for preserving natural areas and improving outdoor recreation.
The state chapter of the Sierra Club and Wisconsin Conservation Voters both issued statements saying they wished Evers had included in his budget a proposal for a 10-year renewal of the Knowles-Nelson Stewardship Fund, which is due to expire in 2020 after being reduced and revised over the last eight years by former Gov. Scott Walker and the Republican Legislature...
...more

Ken Notes: Why not take a look at ways to make the program better??? I am with the Governor here...
---
Lease limitations and project size caps impeded solar growth in Arkansas, but lowering market barriers drew support from bipartisan lawmakers and business interests, pushing utilities to compromise.
A Republican-sponsored bill passed in Arkansas this week is seen as a major boost for solar power as it will allow third-party financing and increase project size limits in the state.
The bill received overwhelming bipartisan support, passing the Senate 28-2 and the House 83-5, both of which hold large Republican majorities.
How did the state manage it?
There was a "very compelling business case" for the bill, driven in part by Walmart, which is headquartered in the state and has a renewables goal of 50% by 2025, according to Gary Moody, interim executive director of Audubon Arkansas who worked closely with stakeholders on the bill.
...more


Ken Notes: Heaven forbid we look at anything Arkansas did, but they do seem to be light years ahead of us on the issue... If I were Governor I would invite Gary Moody from Arkansas to address both our legislators and power companies and see if there is a starting point for discussion here...
---
Try not to be too jealous of Elaine Williams and her husband, Scott Marshall.
While many winter-weary Wisconsinites are either enduring or snubbing what passes for tomatoes in the stores, this Waukesha couple recently enjoyed some spectacular homegrown versions.
Not canned, frozen or dried . . . but fresh, glossy orbs bursting with juicy flavor and healthful antioxidants.
"Tonight we picked nine tomatoes and made Caprese salad for dinner," said Williams, a self-described hobby gardener...
...more
---
A federal judge has approved a settlement calling for three paper companies that polluted the Fox River and Green Bay with chemicals decades ago to cover hundreds of millions of dollars in remaining cleanup costs.
The deal U.S. District Judge William Griesbach approved Thursday essentially ends a lawsuit over cleanup costs that has been lingering since 2010. Wisconsin Attorney General Josh Kaul said in a news release announcing the approval on Friday that the deal will spare taxpayers about $1.2 billion in remaining costs.
"Generations of Wisconsinites have been affected by the contamination of the Fox River," Kaul said in the release. "This settlement ensures that final cleanup will be fully funded by those who contaminated the Fox River, and not taxpayers."...
...more

Ken Notes: This one is very personal for me. I was Mayor of Neenah when it started and had worked as a computer consultant prior to that with all the PRP`s. The companies wanted to work with the communities to really improve the waterway for future generations. Instead the issue went into the courts, cost millions, the companies left Wisconsin and the river was dredged and capped with no improvements to the actual waterway. I know that by working together we could have gotten so much more. Of course one of the attorneys for the environmental groups, also a friend, treats me to a few rounds of golf a year...
---
Wisconsin is losing dairy farms at a rapid rate, driven out by milk prices that often don`t even cover expenses. A cherished way of life, rich in family traditions, is at stake along with a livelihood that's supported rural Wisconsin for more than a century.
Those dairy farmers who remain slash expenses, take off-farm jobs, go deeper in debt and endure financial, physical and emotional strain.
As part of a yearlong project, journalists from the Milwaukee Journal Sentinel and USA TODAY NETWORK-Wisconsin are following dairy farms of different sizes at a time when the state`s rural landscape and cultural identity could be altered permanently....

...more

Ken Notes: I am begging for legislation that levels the playing field between family farms and CAFO`s. I believe digestion and heating effluent does just that plus it cleans our water and produces energy.
---

The WI Sustainable Business Council is a network of Wisconsin businesses and organizations that are interested in, or actively responding to, the challenge of sustainability.
---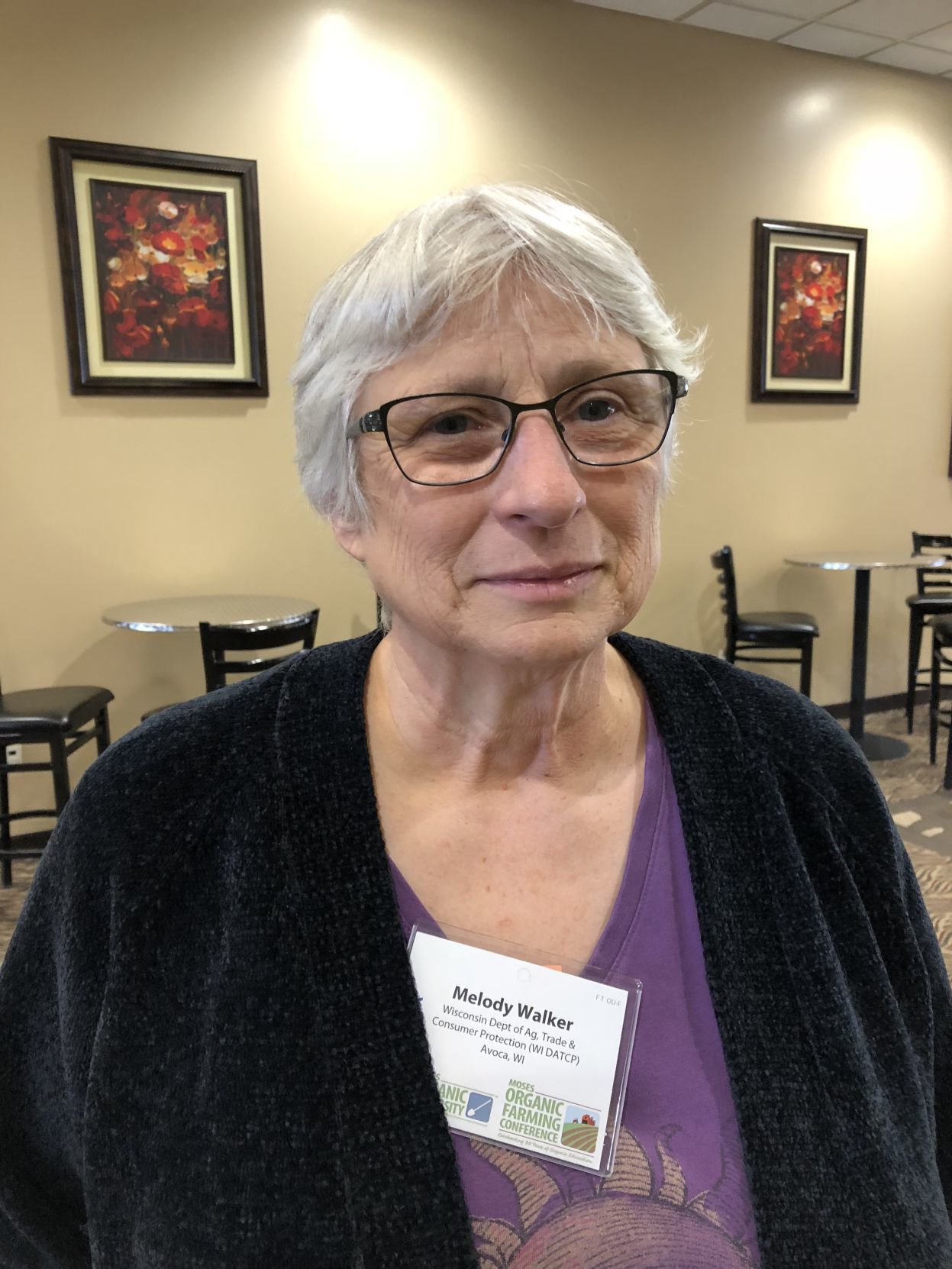 This kind of cannabis won't give you a high, but the buzz around growing industrial hemp was palpable at the 2019 MOSES organic farming conference in La Crosse this week.
"There's so much money to be made," said Shelbi Jentz, 28, of Beaver Dam, Wis.
Jentz was one of about 100 attendees eager to learn more about growing hemp during Thursday's all-day workshop. The interest was so great that conference organizers had to move the session to a bigger room...
...more

Ken Notes: Great read!
---
From the moment they were created in Racine, tiny homes have helped tackle big problems -- giving veterans facing hard times a warm place to stay, with a door to opportunity.
The James A. Peterson Veteran Village and SC Johnson Community Center are located at 1624 Yout Street in Racine -- where veterans who are homeless are housed and supplied with all the tools needed to break the cycle of homelessness and help them to once again become productive members of society.
FOX6 News back in November of 2017 told you about the opening of the village, billed as the first-of-its-kind in the country...
...more

Ken Notes: This is one of my favorite projects in the state!!!
---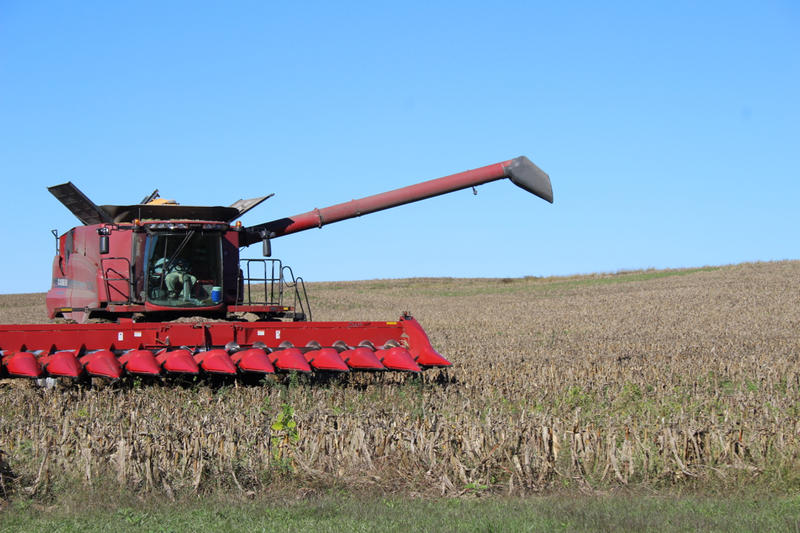 For years, environmentalists have said that increasing the amount of ethanol in gasoline is hurting the planet. Now, they say they have proof.
Research not-yet-published from three universities — University of California-Davis, Kansas State University, and University of Wisconsin — show what effect the demand for biofuels has had on the country.
Since the U.S. passed the Renewable Fuel Standard over a decade ago, researchers say the need for farmers to grow more corn has converted more land to cropland — releasing more than 100 million metric tons of carbon dioxide into the air...
...more

Ken Notes: This is always one of the most controversial topics I cover. Farmers love the mandate, environmentalists are split, and consumers are confused. I think we should establish a new market for corn -- like feeding the world, then spend our efforts on renewables, electric cars, and clean water.
---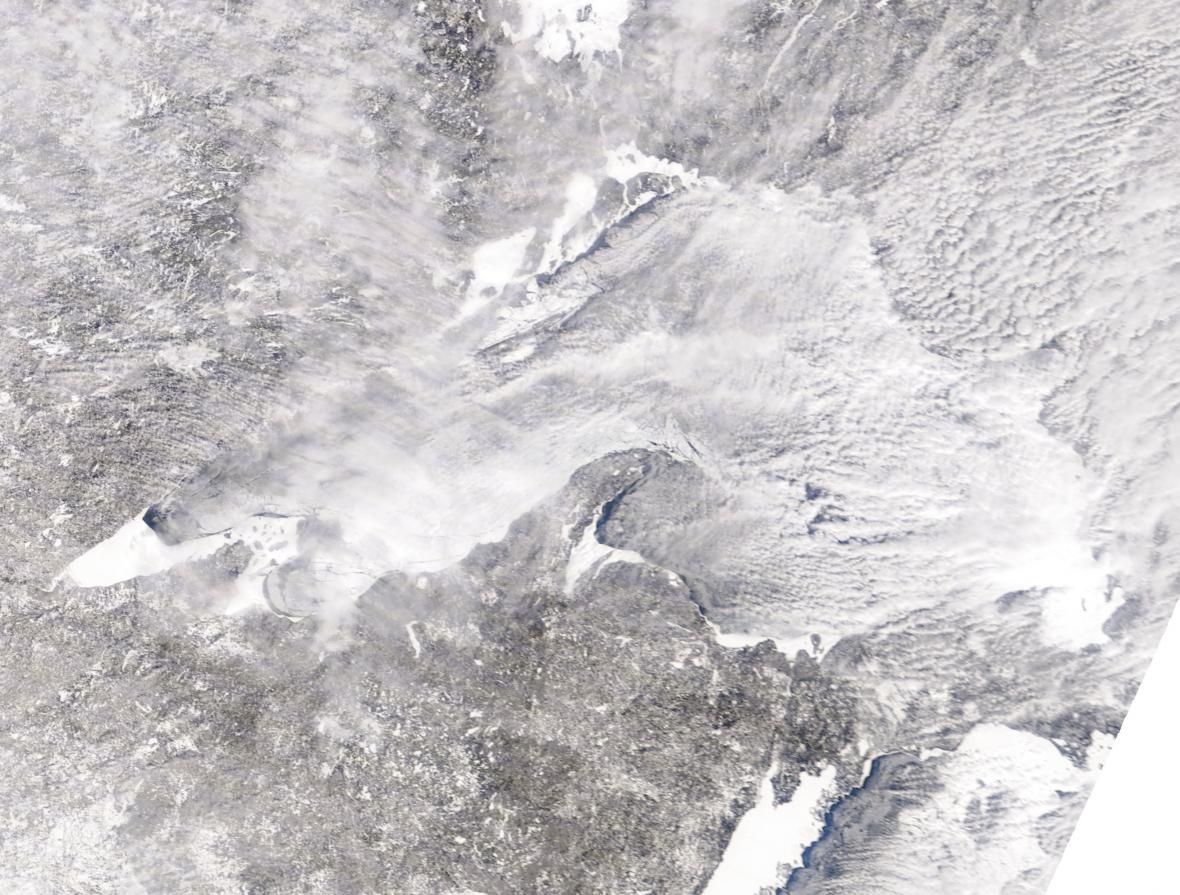 The extreme cold this winter helped cover more than 90 percent of Lake Superior in ice this week. The National Oceanic and Atmospheric Administration reports ice cover approached levels not seen in four years.
Lake Superior was around 91 percent covered in ice Monday, said Jia Wang, ice climatologist with the NOAA Great Lakes Environmental Research Laboratory. Ice cover was only expected to be around average, or about 50 percent, this winter.
"We didn't expect this much ice cover," Wang said.
...more

Ken Notes: Before our President Tweets about this, I should mention that I talked to the Rangers from the Apostle Islands and they said that because of the Global phenomenon that shall not be named, the ability to walk to the island caves did not materialize. Lots of Ice because of cold -- crappy ice because the water is warmer... Go figure....
---
TRAVERSE CITY, MI
- President Donald Trump is trying again to slash federal cleanup funding for major U.S. waterways, including the Great Lakes and Chesapeake Bay.
The president`s 2020 budget released Monday calls for spending $30 million on the Great Lakes Restoration Initiative, a program intended to remove toxic pollution, fight invasive species and deal with other longstanding environmental problems in the eight-state region. That`s a 90 percent cut from the $300 million the program has gotten in most years since it began in 2010.
The budget also proposes a 90 percent cut cleanup efforts in the Chesapeake Bay and would eliminate restoration funding for the Gulf of Mexico, Lake Champlain, Long Island Sound, South Florida, San Francisco Bay and Puget Sound....
...more

Ken Notes: And the the pendulum swings the other way. This too is wrong...
---
RHINELANDER, WISCONSIN - Northwoods counties have bought thousands of acres of land through the Knowles-Nelson Stewardship Program. The land has been used for outdoor recreation and environmental protection. Outdoor enthusiasts, forestry officials, and state representatives alike are anxious to see if Governor Evers` upcoming budget proposal will include funding for a stewardship program that`s 30 years old....
...more

Ken Notes: I like keeping the program but we may need to bring a public private partnership to the table to demonstrate it`s value...
---
Links we like supporting Wisconsin`s Environment and Business. More will follow each week...
...more
Ken Notes: Share this and if you want to be included:
Call us - 608.334.2174 or Editor [at] WDNGreen.com....
---
Power utility Alliant Energy Corporation (Madison, Wisconsin) is taking great strides in cleaning up its environmental footprint through the construction of wind energy facilities and a natural gas-fired power plant. In the company`s fourth-quarter 2018 earnings conference call, President John Larsen said the company had retired approximately 30% of is fossil-fueled generation capacity since 2005 and planned to eliminate all existing coal-fired stations from Alliant`s energy mix by 2050. Industrial Info is tracking $3.6 billion in Alliant projects.
For details, view the entire article by subscribing to Industrial Info`s Premium Industry News, or browse other breaking industrial news stories at www.industrialinfo.com.
...more
---
A greater future begins today!
We are excited to announce that the first MKE Green Fest will be held at Milwaukee County Mitchell Domes on Saturday, April 20, 2019, from 10am to 5pm. This unique event will help to promote recycling and conservation efforts in Greater Milwaukee.
Environmental awareness has come to the forefront of global issues. More and more people and businesses are becoming increasingly concerned about the impact of their activities, and how they can make a difference. Planning and executing a green festival and event is a great way to begin a path to environmental sustainability. More and more cities are hosting Green Festivals.
MKE Green Fest will educate the public on the importance of participating in environmental sustainability with exhibits, speakers, and workshops. MKE Green Fest will also include a recycling area, market place, kids zone, and live entertainment. The MKE Green Fest will get people thinking about Green while having fun.
The road to environmental sustainability has not been easy. Though many positive steps have been taken to protect the environment, however, most are expected to take effect in the coming years.
In October 2018, the International Panel on Climate Change (IPCC) reported that unless we cut carbon emissions in half, we will only have 12 years left to avoid some of the most devastating impacts of climate change.
After three years of decline, US carbon dioxide (CO2) emissions rose sharply last year. It is estimated that emissions increased by 3.4% in 2018 based on preliminary power generation, natural gas, and oil consumption data.
It`s time to make a difference. I have enclosed information about the MKE Green Fest for your review. I look forward to hearing from you about this great event.
Sincerely,
Victor Huyke
President
MKE Green Fest
4531 W. Forest Home Ave
Milwaukee. WI 53219
Phone: 414-383-1000
Fax: 414-383-8885
conquistador@bizwi.rr.com
www.conquistadornews.com
...more
---
Eagle Point Solar president Barry Shear says he's prepared to take his case to state's top court to clarify rules.
The standoff between a Wisconsin utility and solar developer intensified this week with a petition filed by Eagle Point Solar asking state regulators to force We Energies to proceed with an interconnection request for its project.
The March 6 filing also asks the Wisconsin Public Service Commission to declare that Eagle Point would not be acting as a public utility in the third-party-owned solar project it was developing with the city of Milwaukee.
Eagle Point president Barry Shear said he sees a long legal battle ahead, possibly ending up in the state Supreme Court as did his fight with a utility in Iowa, where the court ruled in favor of Eagle Point and the concept of third-party ownership...
...more

Ken Notes: It is never easy. We do need clarity here. The utilities are working to bring solar into there networks while private companies are trying to get a piece of the pie as well. The secrete sauce will be legislation that mandates cooperative agreements but that is a long way off. PCS did allow rate changes to cover more of the infrastructure costs ostensibly to offset the value gained from private solar but there is still a profit margin for the private sector...
---
Finance and Property Committee approves developer, purchase agreement with Matalco
A key piece of the proposed $80 million aluminum recycling plant in Wisconsin Rapids fell into place Thursday
The city`s Finance and Property Committee gave preliminary approval to the purchase agreement for the land and the developer`s agreement for the project, paving the way for full council approval next week....
...more
---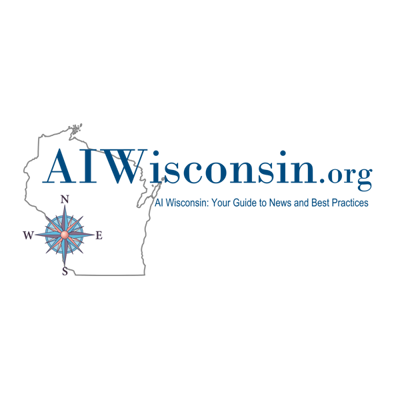 Ten thousand of environmentally minded business professionals, 500+ News outlets and reporters, and even a treehugger or two now read WDNGreen each week. Thank you!
Please
share WDNGreen with a friend
...
WDNGreen Network of Links
... or
Search WDNGreen
...
Ken Harwood
Advocating for Wisconsin
Editor [at] KenHarwood.com
608.334.2174
...more
---
Got a Tesla? Okay. Cool. Nice. Neat. Old news. As awesome as Tesla vehicles are, you don't want to sit in traffic on the weekend when it's time to relax, right? Much better to cruise along the water in a boat. However, as anyone who has jumped into a fossil-powered boat knows, the stinky pollution can ruin the whole thing. Boat regulations are super slim compared to car regulations.
...more

Ken Notes: I want one can someone lend me 60K (I need the curtains)...
---
When it comes to the production and consumption of electric vehicles, no one can beat the dominance of China in this field. According to the recent reports, the Chinese people bought around 35% of all the electric cars that were sold in the world.
Not only this, it is predicted that the citizens of China are on the way to one million electric vehicles by the end of 2019...
...more
---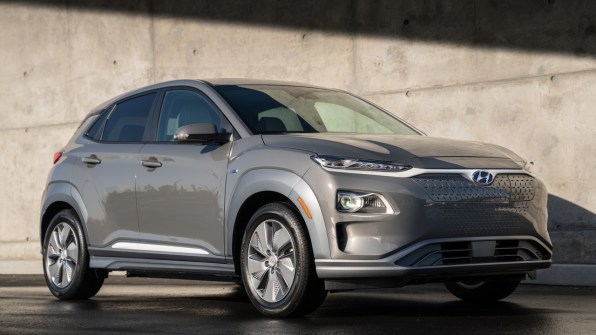 After decades of will-they-won't-they, electric cars finally seem to be having their moment. Beyond the ever-growing lineup from Tesla–which is expected to launch a sub-$40,000 electric SUV this week–Hyundai, Kia, and Audi have all committed to releasing new electric vehicles this year...
...

...more

Ken Notes: Great read!
---
We try to include links to help you consider your GREEN economic development options in Wisconsin. Businesses feel free to send us your information here.
...more
Ken Notes: Feel free to include this link and logo on your website. Our Tools and Resources are always a
click
away. Also a new easy to use address:
www.WDNGreen.com/tools/
---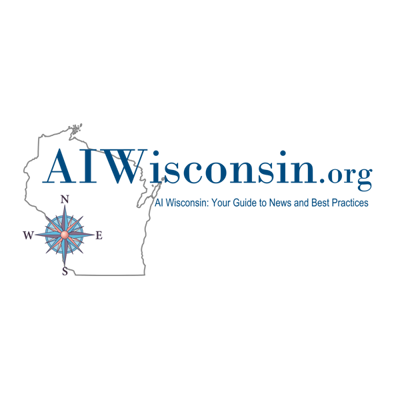 An agenda for the new administration...
An overriding principal - Restore Wisconsin to the bipartisan national environmental leadership it once enjoyed...
Building and Design

Work with developers, architects, communities, and business to ensure the highest and most cost effective Green building practices are used in new development.

Expedite projects who guarantee the best environmental practices and make sure the systems are in place to ensure this. Trust but Verify.
Avoid costly mandates and restrictions that will move businesses to other states or regions.

Mining

Explore the restoration of the sulfide mining moratorium or...

Work with counties to create and enforce new mining regulations, restrictions and enforcement.

Delay approval of any new mines until counties have their regulation policies in place.
Restore DNR environmental staff and expertise to levels that can review any requests in a timely manner.
Require a site reclamation fund be established from the onset of any approved project with a plan in place for complete site reclamation.
Allow municipalities to enact special utilities in lieu of or in addition to regular taxes for issues like impact on roads, utilities, infrastructure, and public safety.


Renewable Energy and Fuels

Work with the utilities, business and communities to encourage the use of renewables, reduced carbon output, and better reporting and measurement.
Establish a PSC willing to work with business and power companies while progressing to a lower carbon renewable future.

Do not impose legislative mandates on renewables but rather incentivize use of new technologies while maintaining an open dialogue among all parties involved.


Our Watersheds and the Great Lakes

Become a strong partner in Great Lakes–St. Lawrence River Basin Water Resources Compact.
If water is removed from the watershed, require that it be returned cleaner that it was taken. Again make sure DNR has the resources to monitor and ensure this policy.


Land Use and Transmission / Pipe Lines

Require the need and or profit for new systems to Wisconsin citizens. If a system like tar sand or electricity is for other states or regions, require that the land uses benefits all citizens in our state in lower utility costs, additions public facilities and reduced air and water pollution.
Require that any new system create an environmental offset equal to or greater than the land they take. This can be done in two ways: One additional Parks, Public Lands, Trails, Access to Waterways, Etc. OR Two reduced carbon emissions through the elimination or older less efficient production facilities or the conversion to renewable or exponentially lower emission fuels.


CAFO`s and Agricultural Issues

Address and regulate CAFO`s like the "cities" that they are.

Develop regulations and controls to address the scale of effluent that these facilities produce.
Consider using CAFO`s as a model for new waste treatment like digestion and pasteurization.

Preserve the small farm in Wisconsin by encouraging sound environmental practices in a cost effective way.

Work with all farms, businesses, and communities to improve watersheds, runoff and source point pollution focusing on results rather that penalties or mandates.


Transit and Mass Transit

Improve our transit and shipping corridors like rail and interstate access to encourage Wisconsin to become an efficient distribution hub for the Midwest.
Encourage communities to adopt new and more efficient mass transit systems.
Encourage the use of more efficient buses, trucks and vehicles in the state.


ECO Tourism

Explore ECO Tourism as an option to preserve our vast agricultural heritage and natural waterways and woodlands.
Allow ECO TIF financing to pair tourism development with land and watershed preservation.

...more

Ken Notes: Just a few ideas, please feel free to pick and choose then share with those on both sides of the isle that will be making decisions.

We now have an opportunity to grab the pendulum in the middle and make a real long term difference in how we manage our resources and what kind of Wisconsin we leave to our grandchildren!

These are personal viewpoints shaped by your feedback. They are not the positions of my sponsors or partners.
---
Coverage of local and national eco news for commercial development, home, transportation, food and community. We search for environmentally friendly news that makes economic sense for Wisconsin.
ONLINE HERE
. Please share with a friend. To receive WDNews GREEN on Monday of each week as an email you must subscribe -
secure link to subscribe is here
.
Want to comment, or have an idea:
Ideas[at]WisconsinDevelopment.com
We may now need to build a coalition that is willing to lobby from a "greener" yet pro business perspective. Lots of HUGE issues: Sand Mining, CNG, LEED Alternatives, Focus On Energy, LED Lighting R&D, Cleaner Power Generation, Recycling, Power Lines, Electric Cars, Wind, Solar, Bio Fuels, Digestors, Green AG, Business Incentives...And of course the Greenest and Happiest of Holidays to you!
Please consider sponsoring WDNGreen!
WDNews GREEN will be emailed on Mondays, included in WDNews on Thursdays, and online all the time at: WDNGreen.com Each week we will find 10 to 20 articles from Wisconsin and across the Nation dealing with environmental issues. Our goal is to promote environmental excellence from a sound business perspective.
Our resource guide at the bottom of this publication will continue to grow, and you may add links, suggest articles, include your press releases, or comment by
eMailing Me
. As always thanks for reading, and if you would like to sponsor or get involved call 608.334.2174...
...more
Ken Notes: Please forward this to friends and colleagues who have an interest in our economy and environment.
You may eMail Me Here
.
Start Week: 8 - Query String:SELECT * FROM wdngreen WHERE `issue` > 8 and volume = 7 OR `issue` > 90 ORDER BY sortorder