---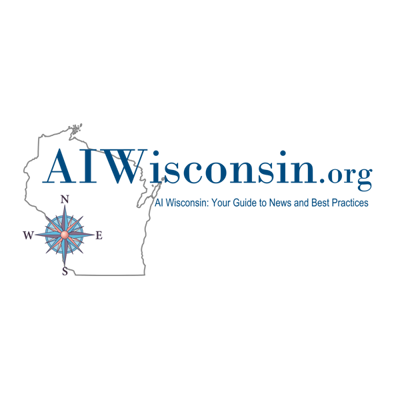 Ten thousand of environmentally minded business professionals, 500+ News outlets and reporters, and even a treehugger or two now read WDNGreen each week. Thank you!
Please
share WDNGreen with a friend
...
WDNGreen Network of Links
... or
Search WDNGreen
...
Ken Harwood
Advocating for Wisconsin
Editor [at] KenHarwood.com
608.334.2174
...more
---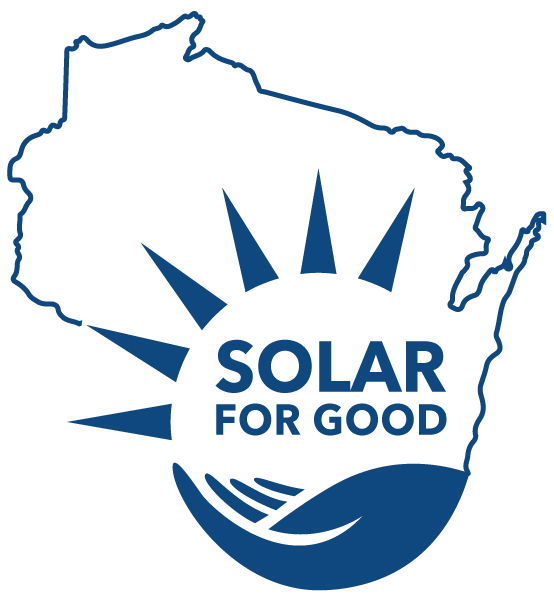 RENEW Wisconsin's Solar for Good program is issuing grants to 15 Wisconsin nonprofit organizations to install new solar electric systems. The grants total over $145,000 and will fund 10% to 20% of each organization's project. The overall value of these new solar arrays is set to exceed $1.2 million.
Planned for installation over the next twelve months, these projects expect to add over 460 kilowatts (kW) in new solar power. The size of each project will vary based on the needs of the organization.
This is the second round of Solar for Good grants, following Fall 2017's inaugural opportunity when sixteen organizations were offered grants. The program is primarily funded by solar philanthropists Cal & Laurie Coulliard of Deerfield through their Coulliard Solar Foundation.
"Nonprofit organizations are leaders, gathering places, and signs of hope across our Wisconsin communities. By helping them produce their own solar energy, we are empowering them to showcase solar energy's capabilities and continue their leadership role for the people they serve. We are very proud of these nonprofits and can't wait to see their shining solar projects get completed!" said Tyler Huebner, RENEW Wisconsin's Executive Director.
The following organizations have been offered Solar for Good grants to install new solar electric systems:
Alice's Garden, community and urban farm, Milwaukee
Community Homestead Inc, special needs organization, Osceola
First Unitarian Society of Madison, house of worship, Madison
Heartland Housing Inc., community housing, Milwaukee
Heartland Montessori School, early childhood education, River Falls
Heckrodt Wetland Reserve, outdoor education program, Menasha
Memorial United Church of Christ, house of worship, Fitchburg
Middleton Outreach Ministry, hunger and homeless prevention organization, Middleton
Quasimondo Physical Theatre, arts education and training, Milwaukee
St. Bridget Catholic Church, house of worship, River Falls
VFW Post 8483, veterans service organization, Madison
Walnut Way Conservation Corp, environmental conservation organization, Milwaukee
Worldbuilders Inc., humanitarian organization, Stevens Point
Two additional organizations have asked to remain anonymous at this time.
Solar for Good plans to issue another round of grant funding in fall 2018. Individuals who want to learn more about the program can visit the link.
...more
---
CHICAGO (AP) — Illinois Attorney General Lisa Madigan is threatening to sue the federal government over the massive Foxconn Technology Group manufacturing facility that's being built just north of the state's border in southeast Wisconsin.
Madigan says she will file a lawsuit challenging a recent rule issued by the U.S. Environmental Protection Agency reducing the number of areas in Wisconsin that need to meet more stringent ozone regulations.
Madigan on Friday said she was concerned with the EPA decision last week to make Racine County, where the plant is to be located, subject to stricter air pollution guidelines...
...more

Ken Notes: The question we need to answer is simple, did Wisconsin and EPA expedite the approval process or do they allow Foxconn to build a plant that does not conform to current environmental standards. I hope it is the process not the end result that were addressed.
---

WGBA has combined forces with the U.S. Green Building Council (USGBC) and together we will pilot a new model for USGBC chapters and local market engagement...
---
Wisconsin environmental regulators improperly gave a Georgia company permission last year to destroy wetlands to make way for a sand processing plant, a judge has ruled.
Atlanta-based Meteor Timber wants to build a $70 million plant to process industrial sand near Interstate 94 in Monroe County. The plans call for destroying 16 acres of wetlands that include a 13-acre swamp of rare white pine and red maples. To make up for filling those wetlands, the company pledged to restore more than 630 acres of other land, including wetlands, near the site...
...more

Ken Notes: We need statutes to regulate this industry. We also need to identify our master wetlands policy and stop having to deal with these plans on an individual basis. Also restored land needs to be placed in a permanent public trust for public use.
---
In an effort to teach area students the importance of protecting and preserving our environment, the University of Wisconsin-Extension of Kewaunee County will be hosting the annual Conservation Tour for Kewaunee County schools on Wednesday, May 16.
This event, which has been held annually since the 1990s, educates approximately 275 sixth-grade students from Kewaunee County public and parochial schools. The students will exposed to monitoring the fish population, wildlife habitats, benefits of trees, soil management, agricultural environmental regulations, wind energy and plastics recycling technology...
...more
---
Xcel Energy says it has enough customer interest to build a third community solar garden in Wisconsin.
The utility told Wisconsin regulators on Tuesday that it will proceed with a 1-megawatt solar array in Ashland, Wis., having secured commitments for 70 percent of the available subscriptions. Construction is expected to begin next year with the garden expected to be in service by June 2019...
...more
---
Miron specializes in providing innovative pre-construction, construction management, design-build, general construction and industrial services.
---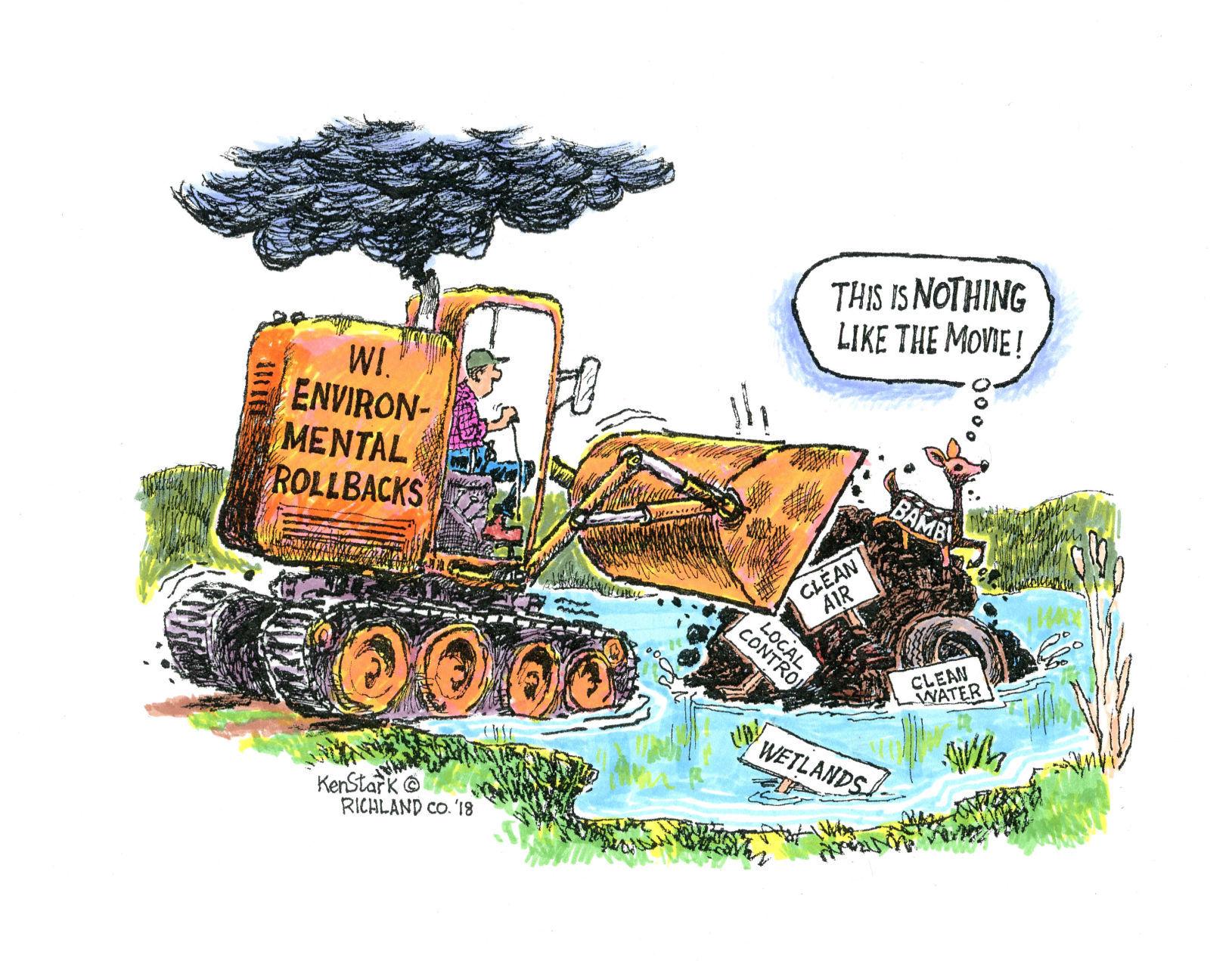 Smithsonian Magazine, the monthly publication of the iconic historical institute that preserves our nation`s history, has a piece in its most recent edition proclaiming how the use of sun and wind energy is soaring.
It notes, for example, that both alternative energy sources now easily employ more Americans than the coal industry that Donald Trump wants to make great again. In 2016, coal employed roughly 50,000 workers, wind 102,500 and solar 260,000. Presumably, the disparity grew in 2017, for which statistics are still being compiled.
...more

Ken Notes: Again we need to look at this from all sides. The regulation and permitting process is difficult at best and can halt or delay even a great project. We also have addressed problems in the past punitively rather than cooperatively and this is not good for business and has not done much for the environment or access to our wilderness. We need a plan to protect and USE or resources effectively.
---
The farmland market continues to be stable in Wisconsin. For 2017, the average price of farmland sold was $4,025. That's identical to the 2016 state-wide average and 3.5% higher than the 2015 average, according to a report from the University of Wisconsin's Center for Dairy Profitability that is based on Wisconsin Department of Revenue data...

...more

Ken Notes: a bargain for land trusts...
---
SCS - At the forefront of sustainable environmental solutions for over 40 years
---
The U.S. Environmental Protection Agency investigated potential groundwater contamination in central Wisconsin this week after longstanding complaints over the health impact farms may pose to drinking water.
On Monday, workers from the EPA began a large-scale project to drill wells in Juneau County near a large dairy farm to test for elevated levels of nitrates and other contamination, according state and federal officials.
The visit underscores growing concerns in rural areas over the impact manure spreading and other farming practices may have on groundwater, lakes and streams. Manure as fertilizer is a source of nitrogen. In water, it becomes nitrate...

...more

Ken Notes: Another example of a need for real change. CAFOs are large cities waste wise and the rules are for smaller farms. CAFO`s need to digest and heat the effluent, and the result is actually a marketable product. Currently they are not interested in land management they are interested in land mass and the maximum spreading density the cant get away with.
---
The U.S. Environmental Protection Agency recently selected two Manitowoc projects for Brownfields grants.
Manitowoc Community Development Authority will receive an additional $200,000 to continue the environmental review and cleanup of the former Mirro Plant 9. The authority will complete the necessary investigations, develop a cleanup plan and fund community involvement activities, a press release from the EPA said.
The City of Manitowoc will receive a $300,000 Brownfields grant to investigate properties in the heavily industrialized areas along the Manitowoc River and Lake Michigan...
...more
---
ASHWAUBENON, Wis. -- (WFRV-TV) - Governor Scott Walker says he sees the intention of the Illinois Attorney General to file a lawsuit against the U.S. Environmental Protection Agency over Foxconn as "frivolous". The Governor was speaking at the Wisconsin Conservation Congress in Ashwaubenon Friday Morning.
Lisa Madigan, Illinois` Democratic attorney general, plans to file her lawsuit challenging a decision to designate Racine County future home of Foxconn's $10 billion plant, as in "attainment," meaning it does not need to meet stricter standards for controlling smog and air pollution despite indisputable pollution monitoring data showing Racine County exceeds ozone levels beyond the 70 parts per billion (ppb) limit...
...more
---

The WI Sustainable Business Council is a network of Wisconsin businesses and organizations that are interested in, or actively responding to, the challenge of sustainability.
---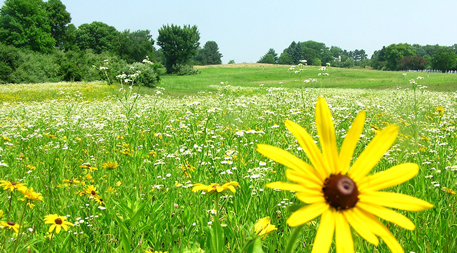 May 8, 2018 —
The Madison Metropolitan Sewerage District in Wisconsin had a problem. Due to tightening state and federal regulations, it had to help decrease the amount of phosphorus in the 540-square-mile (1,400-square-kilometer) Yahara River watershed. It was already removing 95 percent of the phosphorus from its wastewater effluent; new phosphorus level limits would require the equivalent of 96 percent removal...
...But since the state and federal governments are regulating the final water quality — not one source's discharge — the district decided to address the problem in another way. Instead of investing those millions in more intensive phosphorus removal, the district decided to go after unregulated sources of phosphorus into the watershed from agriculture and urban and suburban runoff...
...more

Ken Notes: I love the systemic approach especially when you work cooperatively with the businesses, farmers, and individual involved. We could do sooooo much to improve our environment by looking for solutions rather than pointing fingers.
---
Links we like supporting Wisconsin`s Environment and Business. More will follow each week...
...more
Ken Notes: Share this and if you want to be included:
Call us - 608.334.2174 or Editor [at] WDNGreen.com....
---
Wisconsin companies are starting to see a ripple effect from Foxconn.
Gov. Scott Walker announced $100 million dollars in subcontracts with the tech giant on Monday,
The announcement came at Case in Racine, one of 27 in-state subcontracts announced with Foxconn.
About a dozen of those are in the racine area
Those initial subcontractors and suppliers will get the site ready for the first phase of construction in Foxconn's $10 billion facility....
...more

Ken Notes: I know some of the companies doing storm water and other environmental work and they are good stewards of the land lets hope they build a great facility environmentally speaking.
---
New research from the University of Wisconsin-Madison has, for the first time, detected prions responsible for chronic wasting disease (CWD) in samples taken from sites where deer congregate.
Scientists searched for prions at mineral licks — areas where deer seek out essential nutrients and minerals — in the CWD endemic area across south-central Wisconsin. Out of 11 sites, nine had detectable levels of the disease-causing misfolded proteins. Prions were found both in soil and in water from the sites, as well as in nearby fecal samples from one site, the announcement said.
...more
---
Foxconn appears to have grand ambitions for this project, and company officials have already made noise about cutting-edge technologies like flying cars, drones and autonomous vehicles (AVs) becoming a reality very soon. Already, the company is looking at expanding its use of drones and introducing "smart" highways that could share data between AVs along Interstate 94...
...more
---
People are more likely to click "Going" on Facebook events when they see their friends are attending too. Both online and offline social networks can be great motivators to buy products and attend events. Solar group buy programs leverage that type of peer-to-peer purchasing to add solar to a swath of residential rooftops in specific cities or neighborhoods. These programs lead to discounts for consumers, jobs for installers and a kick-started solar program in the community.
Solar group buy programs are initiatives to gather groups of people in a community together, teach them about solar, then give them a time frame to sign up to get solar installed on their rooftops at a standard discounted rate by an installer or multiple installers selected by either a nonprofit or group of volunteers...
...more
---
Plans are in the works to develop a bird sanctuary on Wisconsin Point in the ongoing effort to bring nesting pairs of piping plover back to the Twin Ports.
It`s a project that is bringing together the Environmental Protection Agency, Wisconsin Department of Natural Resources and the U.S. Army Corps of Engineers, among others.
The project area includes DNR-owned land on Wisconsin Point adjacent to Allouez Bay...
...more
---
While there are some obvious hard-and-fast rules when visiting areas of nature, such as `leave no trace` or `pack it in, pack it out`, there may be some room for improvement. Whether you hike, camp, bike, climb, or other outdoor activity, our eco-travel expert may have some ways you could be more mindful of environmental impact when outside this summer.

...more

Ken Notes: listen to the audio at the link.
---
We try to include links to help you consider your GREEN economic development options in Wisconsin. Businesses feel free to send us your information here.
...more
Ken Notes: Feel free to include this link and logo on your website. Our Tools and Resources are always a
click
away. Also a new easy to use address:
www.WDNGreen.com/tools/
---
WEST LAFAYETTE, Ind. — An in-depth review of environmental protections for a common storm water culvert repair practice — cured-in-place pipe repair, or CIPP — has revealed differing installation practices across states, water contamination incidents in 10 states and Canada, and lack of safety data for existing installation practices.
Funded by six states, Purdue University researchers examined past water contamination incidents, environmental studies, industry practices and construction specifications from 32 states.
Creek, river, pond, and sometimes drinking water contamination incidents were found in 10 states: Alabama, California, Colorado, Connecticut, Florida, Georgia, Minnesota, Oregon, Vermont and Washington.
...more
---
Coverage of local and national eco news for commercial development, home, transportation, food and community. We search for environmentally friendly news that makes economic sense for Wisconsin.
ONLINE HERE
. Please share with a friend. To receive WDNews GREEN on Monday of each week as an email you must subscribe -
secure link to subscribe is here
.
Want to comment, or have an idea:
Ideas[at]WisconsinDevelopment.com
We may now need to build a coalition that is willing to lobby from a "greener" yet pro business perspective. Lots of HUGE issues: Sand Mining, CNG, LEED Alternatives, Focus On Energy, LED Lighting R&D, Cleaner Power Generation, Recycling, Power Lines, Electric Cars, Wind, Solar, Bio Fuels, Digestors, Green AG, Business Incentives...And of course the Greenest and Happiest of Holidays to you!
Please consider sponsoring WDNGreen!
WDNews GREEN will be emailed on Mondays, included in WDNews on Thursdays, and online all the time at: WDNGreen.com Each week we will find 10 to 20 articles from Wisconsin and across the Nation dealing with environmental issues. Our goal is to promote environmental excellence from a sound business perspective.
Our resource guide at the bottom of this publication will continue to grow, and you may add links, suggest articles, include your press releases, or comment by
eMailing Me
. As always thanks for reading, and if you would like to sponsor or get involved call 608.334.2174...
...more
Ken Notes: Please forward this to friends and colleagues who have an interest in our economy and environment.
You may eMail Me Here
.
---
Our Current Publications:
Green News Search
...more
Start Week: 18 - Query String:SELECT * FROM wdngreen WHERE `issue` > 18 and volume = 6 OR `issue` > 90 ORDER BY sortorder