---
Happy 2021! I am using new hosting, new sponsor formats, new software and new tech -- Why because after 2020 I figured it can`t get any worse....
---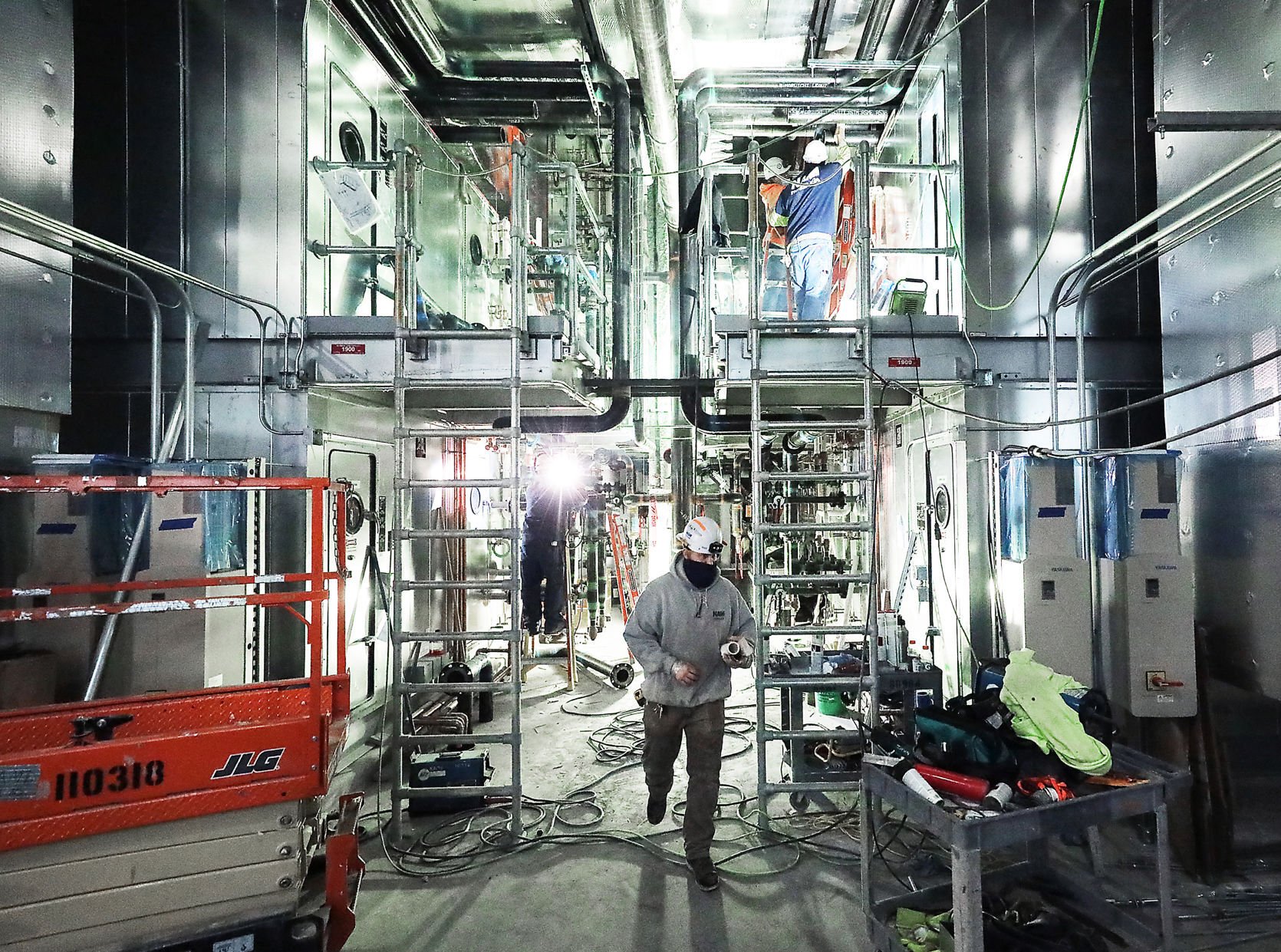 In the story of climate change, smokestacks and tailpipes are the stock villains, spewing carbon dioxide into the air.
Often overlooked are homes, offices and other buildings — which require electricity and natural gas to heat, cool and light — that account for nearly a third of all energy consumption and an even larger share of heat-trapping gases.
With new technologies it's now possible to build structures that require far less energy — and in some cases, no fossil fuels — to operate, but building codes, which establish minimum standards, have yet to catch up, especially in states like Wisconsin where many of the energy efficiency standards are nearly a decade behind the newest model codes.
...more

Ken Notes: There are several great options for new building, but mandates are not the answer. The architects, contractors, and developers are aware of the new technologies and are incorporating them into new buildings. If we try to mandate a zero carbon environment we will create push-back from an industry that doing far more good than harm. Lets work together on this and get this done rather than create legislation that gets in the way of actual progress. I would point to power companies that can NOT shut down coal plants because of legislation that makes it too expensive to do so.
---
Cases Question DNR Authority To Limit Farm Operations To Protect Water
The Wisconsin Supreme Court has granted requests by state lawmakers to intervene in a pair of cases that question whether state environmental regulators have the authority to restrict farming operations in order to protect water. The move is likely to put the state`s Republican-controlled Legislature at odds with Evers administration on those cases.

The court, which was divided on the requests, ruled Tuesday that lawmakers could intervene. Justice Brian Hagedorn did not take part in the court`s decision...
SEE ALSO:
...more

Ken Notes: Follow the money... are we legislating for the good of the people or the good of special interests?
---
GOP Lawmakers, Wolf Hunt Advocates Say DNR Should Resume Season
Wildlife and environmental groups are suing the Trump administration to restore federal protections for the gray wolf after the animal was removed from the endangered species list across most of the country, including in Wisconsin. The lawsuit comes as some wildlife groups in Wisconsin are pushing the state to resume the wolf hunt.
A coalition of groups including the Sierra Club, Defenders of Wildlife, and the Humane Society of the United States filed the lawsuit on Thursday. The groups said in a news release that the U.S. Fish and Wildlife Service disregarded science that shows wolves haven`t recovered to their historic range. ...
See Also:

...more

Ken Notes: I can`t even weigh in because my farmer friends get upset, I will suggest they are beautiful animals and hopefully we can find lands far enough away from livestock for them to thrive...
---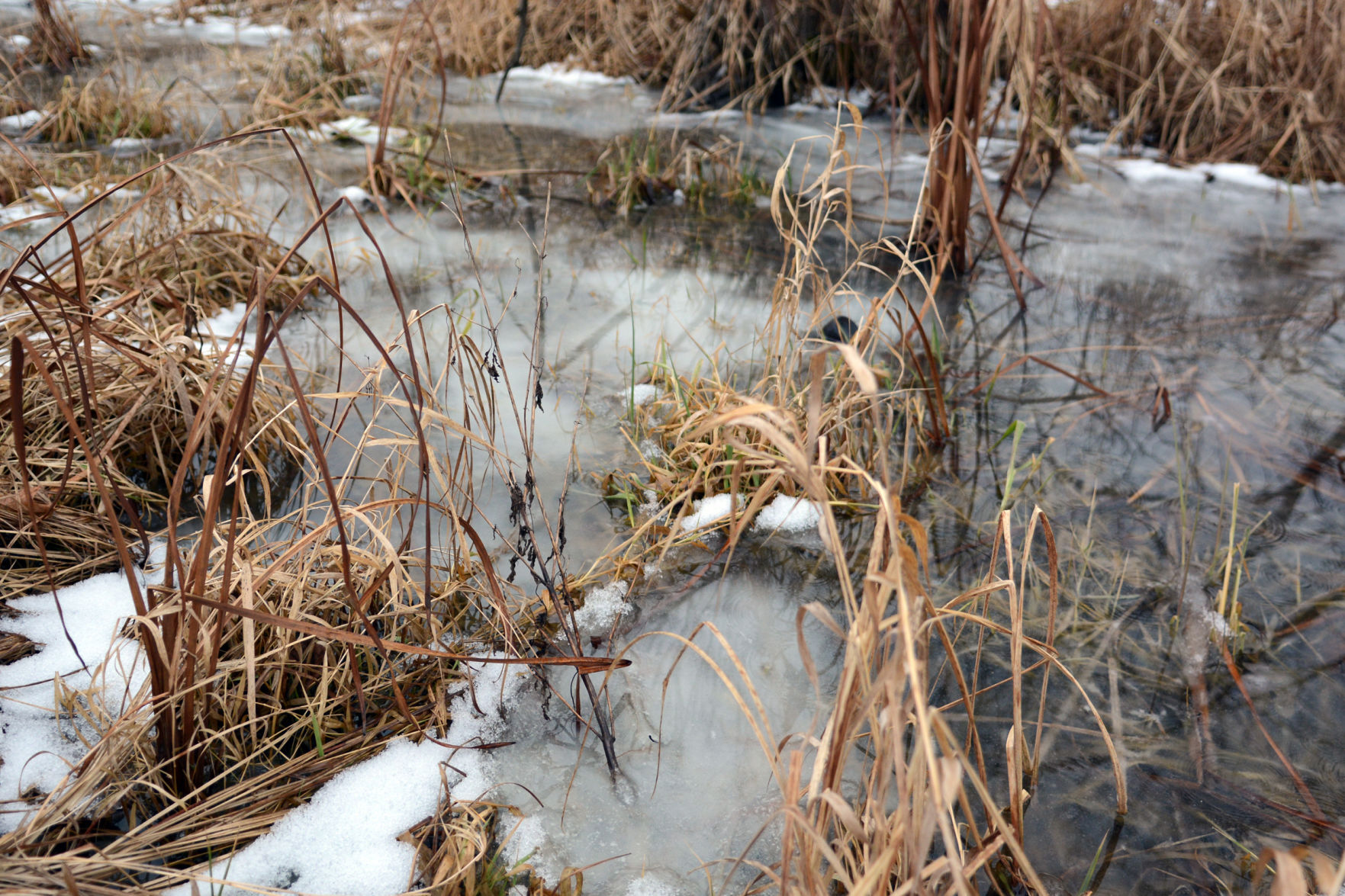 More than 40 acres of former farmland northwest of Portage will be restored to wetland next year, the first Columbia County property to join the state's Wetland Mitigation Program.
Owner Mark Heinze bought the land in Lewiston township a few years ago to grow corn, alfalfa and soybeans, but the wet ground wasn't ideal for farming even though that had been its use since at least the 1870s, Heinze said. When his family heard that the Wisconsin Department of Natural Resources was interested in getting more land for wetland easements, they thought it made sense — both practically and financially — to offer theirs.
"As a farmer, it's a little hard to see land come out of cropping that had been farmed forever, but I think it was a good fit this time for that land," Heinze said....
...more

Ken Notes: I`ll renew my pitch for putting more land in conservancy`s across the State. This could be a win-win as more and more small farm operations are being sold (not that I like that) putting wetlands, shoreline, and prairie into the public trust is a good idea.
---
9 Wells Had Levels 50 Times The State`s Proposed Groundwater Standard
Dozens of homeowners near the La Crosse airport are being offered bottled water after testing of private wells showed concerning levels of PFAS contamination. Nine wells had levels of the chemicals 50 times higher than the state`s recommended groundwater standard for the so-called "forever chemicals."

The findings are part of well and groundwater sampling that began in October within the Town of Campbell near the La Crosse Regional Airport on French Island. The La Crosse Fire Department tested firefighting foam containing PFAS at burn pits on the site from the 1970s to the 1980s...

...more

Ken Notes: We need to rapidly look for cost effective treatment options for both wells and municipal systems. Our focus on finding the problem is one sided if we do not have solutions. I am not suggesting we abandon our search, I am suggesting we invest is a solution at the same time.
---
Turning trash into invaluable information, the Wisconsin DNR launched a waste characterization study at Wisconsin landfills.
This past September, SCS Engineers began collecting and sorting samples of municipal solid waste at landfills across the state as part of a study aimed at better understanding what Wisconsinites are throwing in the trash.
The results of the study will provide a powerful planning tool for waste reduction and minimization efforts across the state, and when compared to prior studies conducted in 2003 and 2009, will help officials identify trends in waste and recycling. The study will be released publicly to benefit communities and possibly businesses that are considering investing in new equipment or building a new facility that can divert waste into a profit...
...more

Ken Notes: This will help a great deal and might also lead to cost effective remediation. I believe public private partnerships will serve us much better than pointing fingers...
---
Mining Company Aquila Resources Weighing Options Moving Forward
Michigan environmental regulators` decision to grant a controversial wetlands permit for an open-pit mine on the banks of the Menominee River was revoked in a final decision Monday by a Michigan judge.

The ruling is a win for the Menominee Indian Tribe and opponents of the Back Forty mine proposed by Toronto-based Aquila Resources. The company wants to mine primarily gold and zinc from a 750-foot deep open pit that would come within 150 feet of the Menominee River.

The Menominee tribe and the Coalition to SAVE the Menominee River challenged the permit issued by the state two years ago and petitioned for a contested case hearing...

...more

Ken Notes: Do not uncork the champagne just yet, this will be a part of the Environmental policy yoyo for decades. Aquila owns the property and sees the minerals as cash in the bank...
---
President-elect Joe Biden plans to nominate Michael Regan to lead the Environmental Protection Agency.
Regan's appointment will need to be confirmed by the U.S. Senate.
As North Carolina Environmental Quality secretary, Regan oversees the state agency whose mission is to protect North Carolina's environment and natural resources. The organization has offices from the mountains to the coast and administers regulatory and public assistance programs aimed at protecting the quality of North Carolina's air, water and land, its coastal fisheries and the public's health...
..Regan also founded M. Regan & Associates, LLC, a firm dedicated to helping organizations find transformational solutions to complex energy, environmental and economic challenges...
...more

Ken Notes: This will be a key role in the new administration. It sounds he has some very broad experience gets the business side, time will tell...
---
If you're based in Wisconsin, you might want to inquire into the source of your drinking water. Much of the state's water supply appears to be contaminated with nitrates, naturally occurring ions that can pose a risk to human health when consumed in concentrations that exceed—or, it turns out, even meet—federal standards. The October study that revealed the extent of the problem was published in the journal Environmental Monitoring and Assessment...

Key Takeaways
A new study estimates that nitrate exposure causes many cases of cancer and poor birth outcomes in Wisconsin annually.


Nitrates are toxic chemicals that contaminate much of the state's groundwater, due to agricultural runoff.


A component of many fertilizers, nitrates are present almost anywhere and everywhere farming is practiced.
...more

Ken Notes: I may have mentioned this...
---
State Awarded Brown County A $500K Grant To Help With Purchase
The coal piles that grace Green Bay's riverfront may soon be gone.
Brown County officials announced they've entered a memorandum of understanding with Wisconsin Public Service (WPS) to purchase a decommissioned power plant on the mouth of the Fox River. The land includes the spot where the coal piles currently sit.
At a news conference Tuesday, officials declined to discuss the purchase price or the size of the parcel they plan to buy, citing a nondisclosure agreement. But Brown County Executive Troy Streckenbach said the plan will go before the county's Board of Supervisors for final approval on Jan. 20. The county plans to turn the site into a working port, he said.
...more
---
Wisconsin to the White House: Matt Dannenberg brings Indigenous heritage, climate change experience to Biden Administration
As Senior Associate Director of the Office of Presidential Personnel in the Biden White House, Matt Dannenberg will be in charge of staffing up any positions in the administration related to climate, including positions in the Environmental Protection Agency, Department of the Interior, Department of Energy, and similar agencies. He's also focused on creating a "Native American leadership pipeline and representation in appointments," helping to make sure Indigenous communities are well-represented in the administration...
...
Matt Dannenberg wanted to be a storm chaser.
Growing up in Watertown, Wisconsin, his goal in life was to go after tornadoes, "like Bill Paxton in Twister," he said. He came to the University of Wisconsin in 2006 to study meteorology but "ran headfirst into the brick wall of Calculus 222."
But given his interest in weather and climate, it wasn't too much of a pivot to focus on an important issue from a political perspective.
"During my pursuit of meteorology I got interested in climate change and learning all about it and its impact on people," Dannenberg told Madison365. "I wasn't going to go down the science route, but I could use my passion for people, in organizing, to impact what was going on with our environment."...
...more
---
Partner Level Sponsors

About Sponsorship
...more

Notes:
---
An ongoing reckoning with race in American history has drawn attention to racism in the environmental movement. Critiques have focused on themes such as forced removal of Indigenous peoples from ancestral lands, early conservationists' support for eugenics and the chronic lack of diversity in environmental organizations.
They also have scrutinized the racial views of key figures such as John Muir and Theodore Roosevelt. Critics argue that these men valued pristine lands but cared little about poor and Indigenous people who occupied them...
...more

Ken Notes: We may need to readdress this in light of the politics of today. I think we should use our "wilderness" as an economic engine to promote tourism, and pro environmental uses. If we can not tie this to jobs and economy we are fighting an uphill battle. I like the Nelson and even Tommy Thompson models that build bridges. I like the use of conservancies to acquire lands and control the use. We need to be buying not just wilderness, but farm lands and then promoting best practices on them...
---
Chlorides Impact Our Environment, Economy And Infrastructure
MADISON, Wis. – Reduce salt usage this winter and help improve Wisconsin's freshwater ecosystems. The Wisconsin Department of Natural Resources (DNR) and Wisconsin Salt Wise remind Wisconsin residents of the negative impacts of chlorides and best practices for responsible salt use during Wisconsin Salt Awareness Week, Jan. 11-15, 2021.
Throughout the week, Wisconsin Salt Wise will host daily livestreams on YouTube from 12:30-1 p.m., featuring experts on topics ranging from lake science to water softeners. Additionally, property managers can attend a virtual Smart Salting Training on Thursday, Jan. 14.
See Also:
...more

Ken Notes: Speaking of the yoyo, salt has been an issues for decades and is not going away anytime soon. The dollar cost of accidents at intersections and on our highways (not to mention death and injury) will always be direct conflict with efforts to reduce salt. Someday we will use renewable energy to heat our road but no time soon I am afraid.
---

The City of Baraboo is an applicant for funding through the Safe Drinking Water Loan Program (SDWLP) to address deficiencies in its public drinking water system. The project primarily includes the replacement of lead service lines throughout the City of Baraboo.
Activities related to this project are minor actions under Chapter NR 150, Wis. Admin. Code, for which no environmental analysis is required; however, following the SDWLP federal requirement 40 C.F.R. §35.3580, an environmental review must be conducted before funding this project. The SDWLP has determined that the project will not result in significant adverse environmental effects, and no further environmental review or analysis is needed before proceeding with funding the project...
...more

Ken Notes: Lead replacement programs need to be on every communities to do list, but it does not have to be all at once. If your water source is stable and there are not bad levels at the tap, the pipes are most likely lined with deposits that keep the lead from leaching. JUST DO NOT CHANGE SOURCE until all the lead is gone.
---
LA FARGE - The Wisconsin Department of Natural Resources (WDNR) announced on Wednesday, Dec. 30, that they have reissued the five-year permit for the Wild Rose Dairy, and approved the dairy CAFO's expansion plans.
The dairy, located in rural LaFarge has experienced two manure spills into Otter Creek in 2017 and in 2019 for which they have yet to be penalized.
...In responding to comments from citizens opposing the reissuance of the dairy's permit, WDNR acknowledged that since the agency began to permit large operations in 1974, to their knowledge, a WPDES permit "has never been denied." ...

...more

Ken Notes: Wow this may be the problem. Two spills, no fines, and expansion is OK. We need to address this now before we have no small farms, no control, and more accidents. Maybe we should allow cities to treat their waste by spreading it on farm fields...
---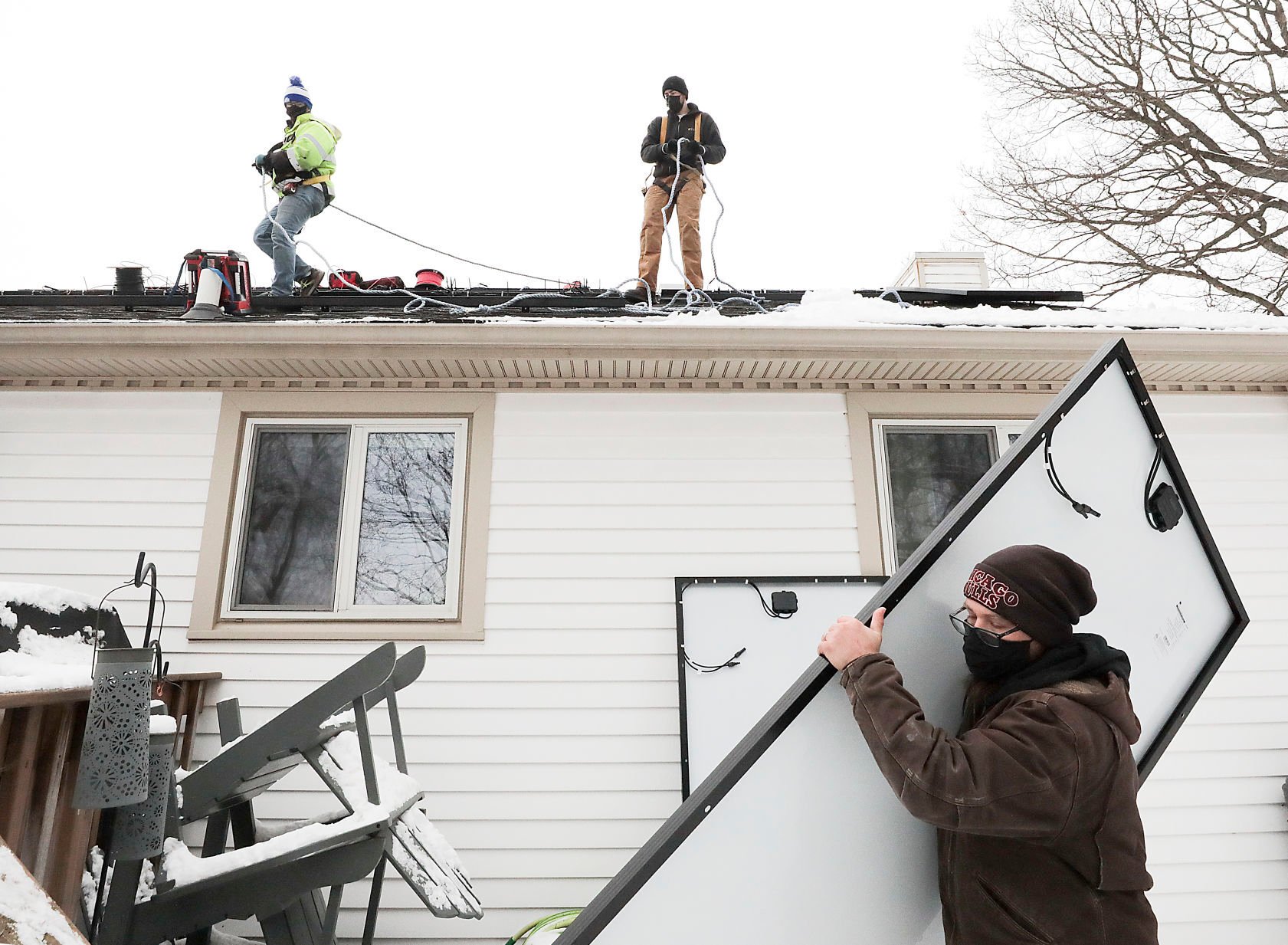 In a move that could make it easier for homeowners and businesses to generate their own electricity, Wisconsin regulators plan to update the state's 17-year-old rules on customer-owned energy sources.
The Public Service Commission last week approved parameters for revising administrative codes governing "distributed generation facilities" — such as rooftop solar panels, hydroelectric dams and biogas generators — that renewable energy advocates say are long out of date.
"It is a dramatically different landscape today," said Nick Hylla, executive director of the Midwest Renewable Energy Association.
...more
Ken Notes: Again good idea but the devil is in the details. The power companies need to be in the loop....
---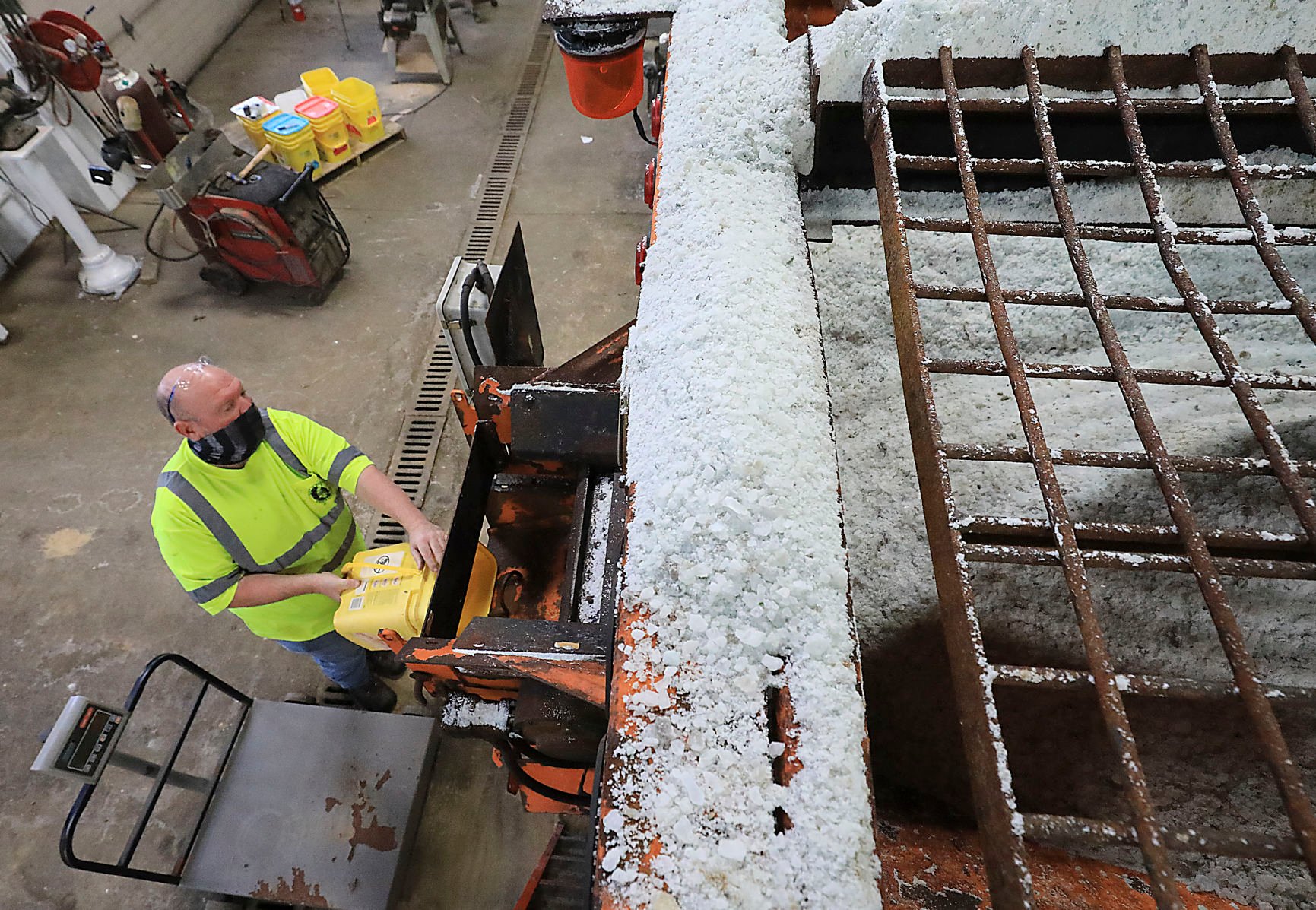 When Charlie Romines took over as Madison's superintendent of streets in 2018, the first thing then-mayor Paul Soglin wanted to talk about was how the city could use less road salt. The same thing happened the following year when Satya Rhodes-Conway took over as mayor.

And yet, Romines gets more calls than he can count from people complaining the roads are too icy.

So it goes with the city's nearly half-century effort to protect its lakes and groundwater from chloride contamination while also keeping residents safe through Wisconsin winters.

"It makes for a tightrope walk," Romines said...

See Also:

Road salt is often thought of as an 'environmentally safe' chemical. However, at high concentrations, chloride can alter aquatic ecosystems by stressing freshwater species, and deteriorate drinking water sources. For 70+ years, we have applied road salt to paved surfaces, without any regard for the environmental consequences. This talk will focus on long-term chloride trends and the state our lakes in Wisconsin with regard to chloride contamination. Linnea will identify what lakes are at risk, and what is currently being done locally in Wisconsin to curtail further environmental damage....


...more

Ken Notes: As a Mayor in 2000 I tried to reduce salt use, my phone started ringing almost immediately after the first snowfall and did not stop. I do like the cheese brine use - at least this is using a product that would be in the system anyway... Good luck all...
---
Opponents to copper-nickel mining in Minnesota have announced they plan to introduce a bill on Thursday called "Prove it First."
It would require scientific proof before any copper-nickel mine could be permitted. Specifically, the proof would be that a similar mine has operated elsewhere in the United States for at least 10 years, and has been closed for at least 10 years, without causing pollution...
...The group said this is based on a law that passed with bipartisan support in Wisconsin...

...more

Ken Notes: Should we tell them this bill has been seriously challenged in Wisconsin??? I get very nervous when mining companies have fines and penalty line items in their budgets. This suggest it is easier to pay the fine than it is to prevent any negative environmental impact.
---
The DNR said in a release that while salt keeps Wisconsin roads safe during winter, much of the chlorides from salt are infiltrating lakes, streams and groundwater. These increased chloride levels have many negative impacts, including environmental and economic effects, corrosion of bridges, roads and other infrastructure and impacts on pets....
...more

Ken Notes: Salt bad -- manure OK. I am not pointing fingers here, but I am asking for the DNR to look at its policy positions. I am also asking the state legislature to look at the rules the DNR enforces to see if we can to better. For the record, we can!
---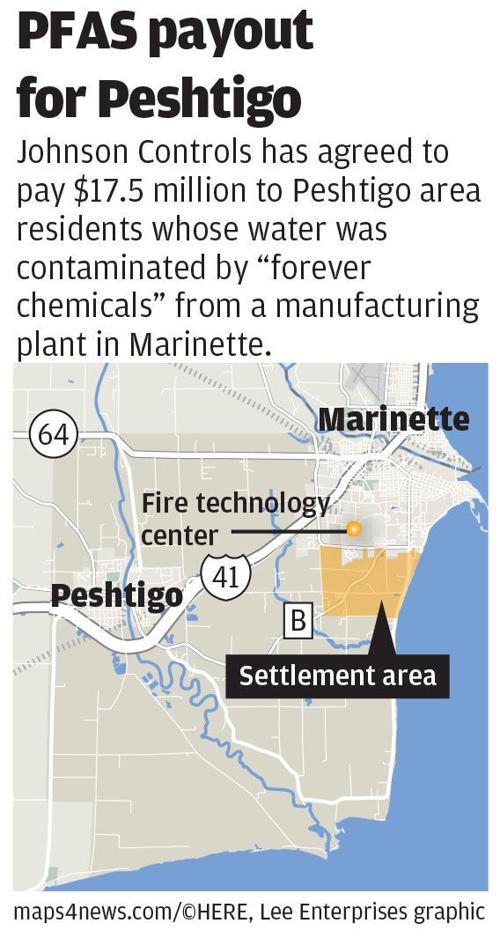 Johnson Controls has agreed to pay $17.5 million to Peshtigo-area residents whose water was contaminated by "forever chemicals" from a manufacturing plant in Marinette.
The agreement announced Thursday is part of a settlement in a 2018 class-action lawsuit against the company's Tyco Fire Products subsidiary and is subject to court approval.
In a statement, the company said the settlement is not an admission of wrongdoing but "expresses our desire to resolve this litigation so that we can focus on the permanent solutions we have identified to get rid of the PFAS from the (Fire Technology Center)."
...more

Ken Notes: First thanks to Johnson Controls for helping. Second I remain concerned that this will become a slippery slope if we do not sit down and work together on solving the problem. We do not have cost effective remediation options in place and until we do we are not sure how to deal with the issue. Also since the government will be one of the chief contributors, military air bases, how will they fit into the equation. So many variables so few answers...
---
RALEIGH, N.C., Jan. 13, 2021 /PRNewswire/ -- Great Business Schools (https://www.greatbusinessschools.org/), a free online guide that takes students from the decision to attend business school all the way to an application and acceptance, has released four 2021 rankings of the best Environmental Management and Sustainability Master`s degree programs in the US: ...
...The Top 3 Best Environmental and Sustainability Management Programs for 2021 are: 1) Yale University; 2) Columbia University; 3) Georgetown University. The Top 3 Online Environmental and Sustainability Management Programs for 2021 are: 1) Duke University; 2) University of Wisconsin; 3) University of Connecticut....
Also on the list:
University of Wisconsin
Edgewood College
...more

Ken Notes: I would suggest UW Stevens Point should be included...
---

Notes:
---
Betterbin Is Designed To Educate Consumers About Recycling, Composting In Their Cities
A Wisconsin-made smartphone app that helps people recycle better and track their composting is expanding its reach.

Michelle Goetsch launched Betterbin in May 2018. The Wausau-based company`s app allows people in participating communities to scan barcodes on groceries and household products to find out whether or not the items can be recycled where they live.

Recycling rules can vary a lot from place to place and what is recyclable isn`t always intuitive. In many cities, for example, cardboard milk cartons and the plastic containers used for fruits aren`t recyclable — even though the products likely have the three-arrow recycling symbol on their side.

...more
---
Wisconsin is in for home solutions
Want to make your home more efficient, but don't know where to start? Focus on Energy offers a variety of different energy-saving packs—all sent to you for FREE. Just allow four to six weeks for delivery...
Each pack contains a variety of products, such as:
ENERGY STAR® LED bulbs
LEDs use at least 75% less energy than incandescent bulbs, producing less heat and more light per watt. Plus, they have a long lifespan, typically 15,000 hours or longer.

High-Efficiency Showerhead
Efficient showerheads lower the gallons of water used per minute, without compromising performance—allowing you to use less water and potentially lowering water and heating bills.

Water-Saving Bathroom Faucet Aerators
These simple screw-in aerators reduce water use in your sinks while providing the pressure you need to wash. Reducing your water use will save you money on the cost of heating your water.

Advanced Power Strip
Advanced power strips are designed primarily for home entertainment centers and home office areas. The strips work by preventing electronics from drawing power when they are off or not being used.

Pipe Insulation
Pipe insulation may be used on domestic cold and hot water pipes. Pipe insulation will help to reduce heat loss by up to 80% through hot water pipes and will stop sweating on cold water pipes.

...more

Ken Notes: I just ordered my Nest Thermostat for $50 bucks. It is like Christmas all year. Tell em Ken sent you!
---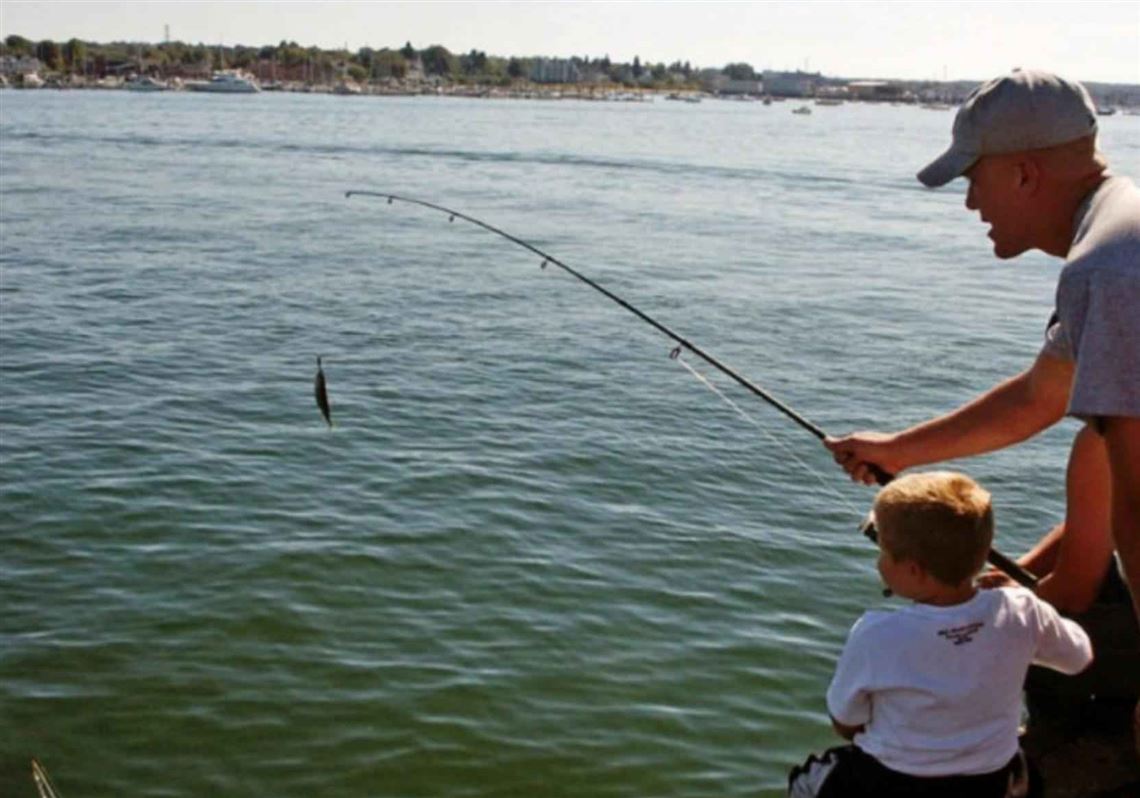 Efforts to restore and protect the Great Lakes will continue under a bipartisan bill to extend funding for the Great Lakes Restoration Initiative. The program has invested $2.7 billion into cleaning up toxic hotspots and restoring habitats on the Great Lakes.
The U.S. Senate voted unanimously Dec. 20 to authorize funding for another five years. The bill now heads to President Donald Trump for his signature.
Pennsylvania has 51 miles of Lake Erie shoreline.The total economic significance of the Pennsylvania section of Lake Erie recreational angling industry upon Erie County was estimated to be $49.5 million for the 2016 season, according to a Penn State study...
...more
---
Before the COVID-19 crisis, clean energy jobs were growing one and a half times faster than overall employment in Wisconsin.
Before the COVID-19 crisis, clean energy jobs were growing one and a half times faster than overall employment in Wisconsin. The state had more than 76,000 of America's 3.4 million such jobs, until more than 11,000 clean energy workers filed for unemployment this year. That workforce could help restart the economy, according to Sara Conzemius, co-founder of the clean energy consulting firm ILLUME Advising LLC, a 2020 Dane County Small Business Award winner.

"Wisconsin must focus on clean energy jobs to meet our state's climate goals and expand employment opportunities," Conzemius wrote in a recent op-ed supporting a proposed national clean energy jobs act. The idea that a cleaner, safer, more resilient energy infrastructure is good for business and communities is one she's championed for decades most recently with ILLUME, which she founded with Anne Dougherty.
See Also:
...more
---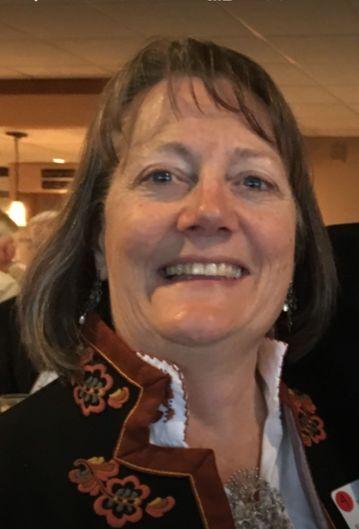 The recent proposal to extend the license of Wisconsin's Point Beach nuclear reactor for 20 more years is bad for the health of Wisconsin residents.
The two Point Beach nuclear reactors in Manitowoc County began operating in 1970 and 1972. The licenses are due to expire in 2030 and 2033, and the extension of these licenses would extend the life of these aging reactors to nearly 80 years. Nuclear energy is not a "carbon free" source of electricity because it is fraught with problems related to radioactive waste and pollution, safety, environmental justice and extraordinary costs. Wisconsin could replace the equivalent energy output of these reactors through renewables and conservation...
...more

Ken Notes: I have a question for all of my readers, at present there are gaps in the grid as we convert to solar and wind. How do we produce the energy we need for this. We can keep some existing production on line, we can build new gas fired plants, we can invest in very expensive storage. I believe it will be a combination of all of the above and looking for the most cost effective bridge makes some sense. Lets replace coal, use gas and safe nuclear for balance, and look for cost effective storage ASAP...
---
WISCONSIN – Wisconsin schools are increasingly going solar, thanks in part to the Midwest Renewable Energy Association's (MREA) Solar on Schools initiative. In the program's first year alone, 11 grants were awarded to Wisconsin schools. These projects have collectively added 1,739.4 kW of solar capacity to Wisconsin's electrical mix, creating enough electricity to power 274 homes, and will offset the equivalent of annual greenhouse gas emissions produced by 350 passenger vehicles. By going solar, these schools are able to offset energy costs that can be reinvested into school programming. These investments also provide a unique opportunity to expose students to careers in the growing clean energy industry by incorporating live solar energy tracking into STEM curriculum.

Grant recipients include:
Merton Intermediary School, Merton Community School District
Merton Primary School, Merton Community School District
Madison West High School, Madison Metropolitan School District
Eau Claire Memorial High School, Eau Claire Area School District
Eau Claire North High School, Eau Claire Area School District
Forest Edge Elementary School, Oregon School District
Marshfield High School, School District of Marshfield
Madison College, Fort Atkinson Campus
Madison College, Reedsburg Campus
Northeast Wisconsin Technical College, Green Bay Campus
Midstate Technical College, Stevens Point Campus

...more
---

Funding in 2020 supported 33 projects across the Great Lakes basin. $8.5 million will be available for grants in 2021.
WASHINGTON, D.C., Jan. 11, 2021 (GLOBE NEWSWIRE) -- Sustain Our Great Lakes partners today celebrated $7.4 million in grant funding for 33 projects awarded in 2020 that will restore key habitats for wildlife, improve water quality and enhance urban greenspace throughout the Great Lakes basin. The program also announced its 2021 Request for Proposals, which will offer $8.5 million in grant funding, and the addition of General Mills as a key funding partner for grants supporting conservation projects in the agricultural sector.

The $7.4 million in grants announced today will leverage approximately $7.6 million in additional project support from grantees, generating a total on-the-ground conservation impact of $15 million. These grants will support projects in Illinois, Indiana, Michigan, New York, Ohio, Wisconsin and the Canadian province of Ontario to sustain, restore and protect fish, wildlife and habitat, improve water quality and enhance urban greenspace...

...more
---
Recent growth in renewable fuel sales has been largely concentrated in California, where producers can layer the value of federal renewable identification numbers (RINs) on top of lucrative California LCFS credits, which have averaged $200/metric tonne this year for spot delivery.
The California experience has provided a model for other jurisdictions interested in mandating use of less carbon-intensive fuels such as renewable diesel, biodiesel, ethanol and renewable natural gas.
Renewable fuel producers are closely watching the development of Canada`s Clean Fuel Standard, because it could lead to a significant increase in biofuel blending over the next decade. The program, which will cover fuels such as gasoline, diesel and fuel oil, is scheduled to be rolled out in 2022. The environment ministry recently issued its proposed regulations, and next year will be devoted to finalizing the program`s elements. US renewable diesel producers view Canada as a new target market for their fuel...
...more

Notes:
---
A federal agency announced it has started to review an application to keep Wisconsin`s only nuclear power plant open until about 2050. That`s roughly two decades longer than currently authorized.
The owner, Florida-based Next Era, says the two generators at the Point Beach Nuclear Plant along Lake Michigan, north of Manitowoc, are reliable sources of emissions-free energy. Milwaukee-based WE Energies used to own the large plant, and still buys power from it....
...more

Ken Notes: I get yelled at every time I mention this but micro nuclear may have a place on the grid as well...
---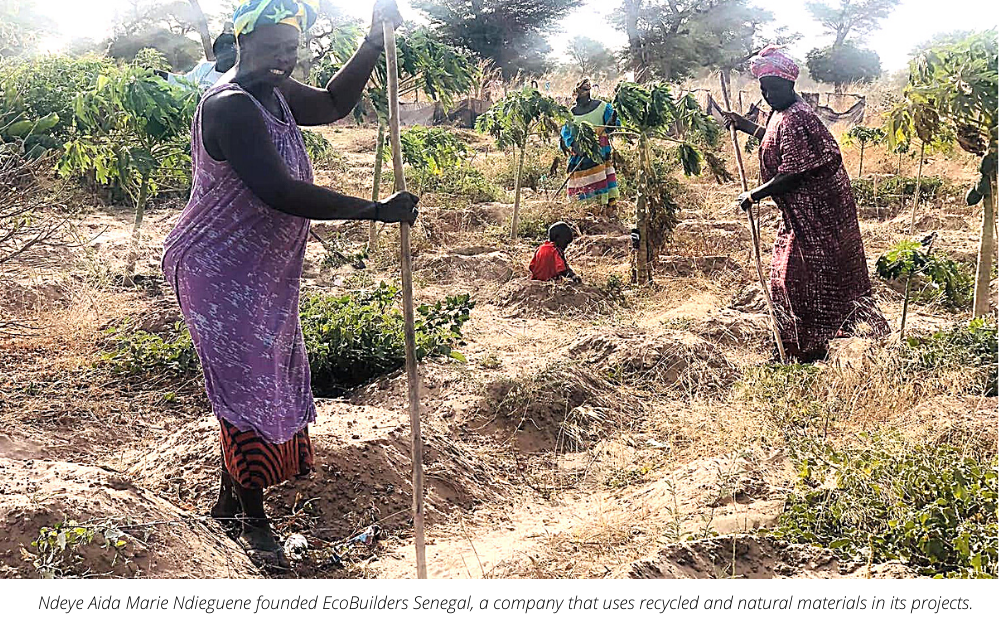 Weeks prior to the lockdowns and closures that came with the COVID-19 pandemic, UN Secretary General António Guterres said 2020 would be a "pivotal year for how we address climate change."
Revamped emission goals were expected from 196 countries, but with international meetings postponed due to the pandemic, the stark reality is that 2020 is one of the hottest years recorded....

...more
---
Opponents of a pipeline project that crosses three states have asked a federal court to halt construction in Minnesota on allegations that U.S. Army Corps of Engineers failed to address several environmental issues when it approved a water quality permit.
Two Minnesota Ojibwe bands and two environmental groups filed a lawsuit Thursday that asks for a preliminary injunction to stop work on the Enbridge Energy Line 3 pipeline that began early this month across northern Minnesota. Line 3 starts in Alberta and clips a corner of North Dakota before crossing northern Minnesota en route to Enbridge's terminal in Superior, Wisconsin....
...more
---
---
Report features company`s response to the COVID-19 pandemic and its efforts to achieve net-zero carbon electricity by 2050.

MADISON, Wis.--Madison Gas and Electric (MGE) has published its annual Corporate Responsibility and Sustainability Report, detailing its sustainable energy goals and findings from the University of Wisconsin`s analysis of the company`s goal of net-zero carbon electricity by 2050. The report covers the company`s response to the COVID-19 pandemic, its clean energy investments and its partnerships with customers and other stakeholders to advance sustainability and to serve the community. The report is available at mge.com/sustainability
...more
---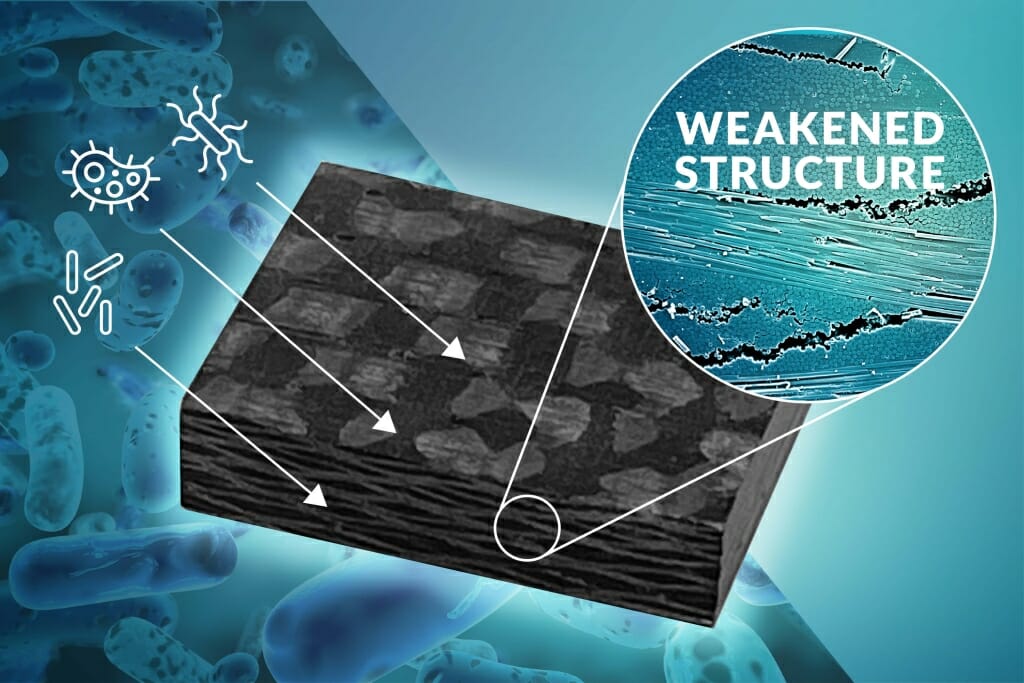 Polymer composites are durable, lightweight replacements for wood, metal or other materials and are used widely in everything from pipelines and utility poles to airplanes and cars.
Research at the University of Wisconsin–Madison is shedding new light on how common bacteria can degrade those materials.
"A lot of studies have focused on how these polymer materials would respond to environmental conditions like temperature, moisture or ultraviolet light," says Pavana Prabhakar, a UW–Madison professor of civil and environmental engineering. "They've rarely been studied in the context of microbial interactions."...
...more

Ken Notes: This could be huge, controlled we can use this to recycle some of our waste materials. In nature we could see the systemic destruction of sewer, natural gas, and water systems.
---
Links we like supporting Wisconsin`s Environment and Business. More will follow each week...
...more
Ken Notes: Share this and if you want to be included:
Call us - 608.334.2174 or Editor [at] WDNGreen.com....
---
The American Birkebeiner Ski Foundation, which puts on the popular Birkie ski and trail events in northwestern Wisconsin, said it cut ties with sponsor Enbridge Energy after members of the "Birkie community" scrutinized the relationship.
Enbridge Energy is working to complete a new $2.6 billion pipeline across northern Minnesota that is the focus of several court petitions to stop the work over environmental and treaty rights concerns.
In a statement on its website, the Birkie foundation said the decision also aligns with its environmental initiatives, which include less reliance on fossil fuels.
...more

Ken Notes: I have been advocating for the opposite in the new power lines cutting through the Driftless. I was the companies to make investments in the are for more public events, tourism, and conservancy lands. The Enbridge lines are in and most likely will be updated so why not allow them to sponsor events that benefit the community and environment.
---
Communities across Wisconsin are looking to develop clean energy plans to do their part against global warming, and La Crosse is getting in on the action as well.
The Wisconsin Clean Energy Toolkit will launch statewide today, with La Crosse, Madison, Eau Claire, Green Bay, and Milwaukee all participating. The Toolkit is a comprehensive guide to energy policy options in the state, and is designed to help communities of any size achieve their goal of going green.
...more

Ken Notes: I will keep this link for awhile...
---
We try to include links to help you consider your GREEN economic development options in Wisconsin. Businesses feel free to send us your information here.
...more
Ken Notes: Feel free to include this link and logo on your website. Our Tools and Resources are always a
click
away. Also a new easy to use address:
www.WDNGreen.com/tools/
---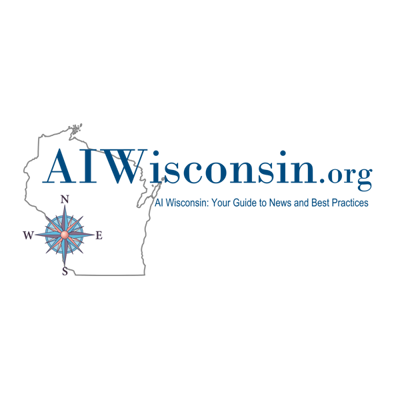 Ten thousand environmentally minded business professionals, 500+ News outlets and reporters, and even a treehugger or two now read WDNGreen each week. Thank you!
Please
share WDNGreen with a friend
...
WDNGreen Network of Links
... or
Search WDNGreen
...
Ken Harwood
Advocating for Wisconsin
Editor [at] KenHarwood.com
608.334.2174
...more
---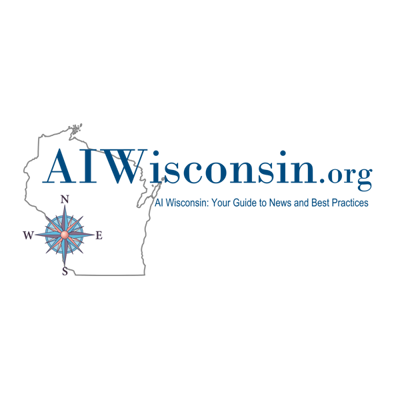 An agenda for the new administration...
An overriding principal - Restore Wisconsin to the bipartisan national environmental leadership it once enjoyed...
Building and Design

Work with developers, architects, communities, and business to ensure the highest and most cost effective Green building practices are used in new development.

Expedite projects who guarantee the best environmental practices and make sure the systems are in place to ensure this. Trust but Verify.
Avoid costly mandates and restrictions that will move businesses to other states or regions.

Mining

Explore the restoration of the sulfide mining moratorium or...

Work with counties to create and enforce new mining regulations, restrictions and enforcement.

Delay approval of any new mines until counties have their regulation policies in place.
Restore DNR environmental staff and expertise to levels that can review any requests in a timely manner.
Require a site reclamation fund be established from the onset of any approved project with a plan in place for complete site reclamation.
Allow municipalities to enact special utilities in lieu of or in addition to regular taxes for issues like impact on roads, utilities, infrastructure, and public safety.


Renewable Energy and Fuels

Work with the utilities, business and communities to encourage the use of renewables, reduced carbon output, and better reporting and measurement.
Establish a PSC willing to work with business and power companies while progressing to a lower carbon renewable future.

Do not impose legislative mandates on renewables but rather incentivize use of new technologies while maintaining an open dialogue among all parties involved.


Our Watersheds and the Great Lakes

Become a strong partner in Great Lakes–St. Lawrence River Basin Water Resources Compact.
If water is removed from the watershed, require that it be returned cleaner that it was taken. Again make sure DNR has the resources to monitor and ensure this policy.


Land Use and Transmission / Pipe Lines

Require the need and or profit for new systems to Wisconsin citizens. If a system like tar sand or electricity is for other states or regions, require that the land uses benefits all citizens in our state in lower utility costs, additions public facilities and reduced air and water pollution.
Require that any new system create an environmental offset equal to or greater than the land they take. This can be done in two ways: One additional Parks, Public Lands, Trails, Access to Waterways, Etc. OR Two reduced carbon emissions through the elimination or older less efficient production facilities or the conversion to renewable or exponentially lower emission fuels.


CAFO`s and Agricultural Issues

Address and regulate CAFO`s like the "cities" that they are.

Develop regulations and controls to address the scale of effluent that these facilities produce.
Consider using CAFO`s as a model for new waste treatment like digestion and pasteurization.

Preserve the small farm in Wisconsin by encouraging sound environmental practices in a cost effective way.

Work with all farms, businesses, and communities to improve watersheds, runoff and source point pollution focusing on results rather that penalties or mandates.


Transit and Mass Transit

Improve our transit and shipping corridors like rail and interstate access to encourage Wisconsin to become an efficient distribution hub for the Midwest.
Encourage communities to adopt new and more efficient mass transit systems.
Encourage the use of more efficient buses, trucks and vehicles in the state.


ECO Tourism

Explore ECO Tourism as an option to preserve our vast agricultural heritage and natural waterways and woodlands.
Allow ECO TIF financing to pair tourism development with land and watershed preservation.

...more

Ken Notes: Just a few ideas, please feel free to pick and choose then share with those on both sides of the isle that will be making decisions.

We now have an opportunity to grab the pendulum in the middle and make a real long term difference in how we manage our resources and what kind of Wisconsin we leave to our grandchildren!

These are personal viewpoints shaped by your feedback. They are not the positions of my sponsors or partners.
---
Hot off the "press," AgSTAR's updated handbook is a comprehensive compilation of the latest knowledge in the industry on best practices for anaerobic digestion and biogas systems.
For 26 years, the United States Environmental Protection Agency (US EPA) AgSTAR Program has been helping farmers and communities across the United States develop and implement anaerobic digestion (AD) biogas systems. These systems are critical to reduce methane emissions from manure management operations, while also providing other environmental and economic benefits. As a trusted partnership program, AgSTAR helps educate the public on best practices for designing, implementing and maintaining digester projects and brings together leading experts to discuss opportunities and challenges for advancing the biogas industry.
AgSTAR's newest resource, the
Anaerobic Digester Project Development Handbook
, is a comprehensive compilation of the latest knowledge in the industry on best practices for AD/ biogas systems. The goal of the Handbook is to ensure long-term project success for AD biogas systems by providing background and a framework for AD project development.
...more

Ken Notes:I would love to see Wisconsin become the leader in this technology! Every farmer and elected official in the state should download this.
---
Coverage of local and national eco news for commercial development, home, transportation, food and community. We search for environmentally friendly news that makes economic sense for Wisconsin.
ONLINE HERE
. Please share with a friend. To receive WDNews GREEN on Monday of each week as an email you must subscribe -
secure link to subscribe is here
.
Want to comment, or have an idea:
Ideas[at]WisconsinDevelopment.com
We may now need to build a coalition that is willing to lobby from a "greener" yet pro business perspective. Lots of HUGE issues: Sand Mining, CNG, LEED Alternatives, Focus On Energy, LED Lighting R&D, Cleaner Power Generation, Recycling, Power Lines, Electric Cars, Wind, Solar, Bio Fuels, Digestors, Green AG, Business Incentives...And of course the Greenest and Happiest of Holidays to you!
Please consider sponsoring WDNGreen!
WDNews GREEN will be emailed on Mondays, included in WDNews on Thursdays, and online all the time at: WDNGreen.com Each week we will find 10 to 20 articles from Wisconsin and across the Nation dealing with environmental issues. Our goal is to promote environmental excellence from a sound business perspective.
Our resource guide at the bottom of this publication will continue to grow, and you may add links, suggest articles, include your press releases, or comment by
eMailing Me
. As always thanks for reading, and if you would like to sponsor or get involved call 608.334.2174...
...more
Ken Notes: Please forward this to friends and colleagues who have an interest in our economy and environment.
You may eMail Me Here
.
Start Week: 0 - Query String:SELECT * FROM wdngreen WHERE `issue` > 0 and volume = 9 OR `issue` > 90 ORDER BY sortorder