---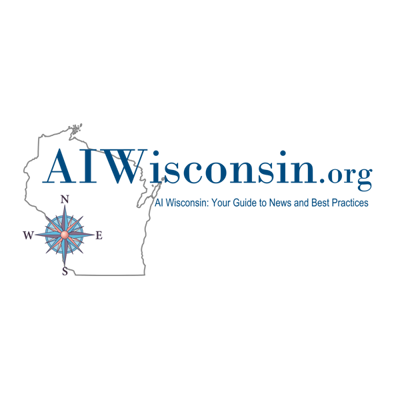 Ten thousand of environmentally minded business professionals, 500+ News outlets and reporters, and even a treehugger or two now read WDNGreen each week. Thank you!
Please
share WDNGreen with a friend
...
WDNGreen Network of Links
... or
Search WDNGreen
...
Ken Harwood
Advocating for Wisconsin
Editor [at] KenHarwood.com
608.334.2174
...more
---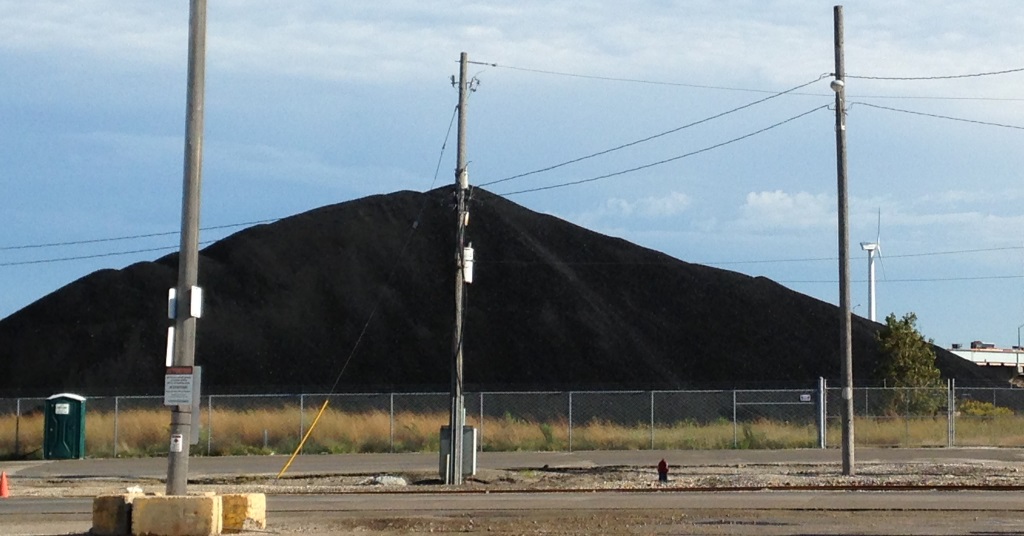 State lags the Midwest in renewable energy, yet suddenly making great progress.

Less than two years ago I wrote a column dubbing Gov. Scott Walker the "King of Coal' and documenting how badly Wisconsin trailed other states in the production of solar and wind power.
That was in January 2017, and since then there's been a veritable revolution, as dramatic declines in the price of solar and wind have pushed power companies, businesses and homeowners to embrace renewable energy. The Madison-based utility Alliant Energy plans to plans to spend $2 billion in the renewable sector between 2016 and 2020, as Lee Bergquist reported for the Journal Sentinel, while We Energies leader Gale Klappa noted that the company will be relying far more on solar, because the price for it has dropped nearly 70 percent in recent years.
"We've hit a tipping point in Wisconsin," says Tyler Huebner, executive director of Renew Wisconsin. "We expect continued increases in renewable energy."...
...more

Ken Notes: I am more positive in my outlook, and happy to report that Wisconsin is going green because it is good for business. This movement does not require legislative mandates or funding it does require legislative support and a rethinking of how we use our grid. I am especially excited about our major power companies getting on board and making substantial investments in renewable energy.

We should rapidly catch up and surpass other states. We will also be in a position to take advantage of the lower costs now available for solar, wind and other renewable`s. We could even leapfrog the rest of the nation in areas like geothermal and digestion. Dare I dream???
---
MADISON - Wisconsin is getting nearly $91 million in extra road money through a federal program — far more than it typically receives — at a time when highway funding has become a top issue in Gov. Scott Walker's re-election bid.
The extra money will give the GOP governor a chance to move up some projects but is well short of enough to close a long-standing gap between funding available for roads and the cost of the work the state has identified that needs to be done in the coming years...
"Governor Scott Walker's statement that the state should add fewer lanes when it rebuilds highways finally acknowledges our longstanding call to right-size the state's roadway network and prioritize scarce transportation dollars on fixing the infrastructure we have, instead of adding new unneeded capacity," said a statement from Ashwat Narayanan, the transportation policy director for the environmental group 1000 Friends of Wisconsin."
...more
Ken Notes: Imagine if we added one
BRT
/ Mass Transit lane to our system between major Metro Areas. We would be ready for a future of alternative fuel options using a variety of vehicles. These lanes could be incorporated into rebuilds of our current system for pennies on the dollar.
---
MADISON, Wis. - The public can now comment on the Trump administration`s proposal to replace the Clean Power Plan, an Obama-era rule aimed at drastically cutting carbon emissions from coal-power plants.
Under what`s being called the Affordable Clean Energy Rule, or ACE, states would develop their own reduction goals and submit their plans within three years to the Environmental Protection Agency. Ryan Billingham, communications director with the Wisconsin League of Conservation Voters, says the new proposal nixes the Clean Power Plan`s specific goals for reducing greenhouse-gas emissions in each state. "It will hurt Wisconsonites," says Billingham. "I mean, we`ve witnessed the rains and flooding here recently, and we know that that`s a product in part of climate change. And this is going to roll back protections that were taking us in the exact right direction with renewable energy. "...
...more

Ken Notes: We need to eliminate the drastic back and forth swings in energy policy and create bipartisan or better yet non political environmental standards that improve air quality, are sustainable, and do not penalize businesses and producers. We also need policy written by energy and business experts not political wonks. I know soapbox, but really look at us -- it is embarrassing...
---
MADISON - The U.S. Department of Agriculture, Natural Resources Conservation Service (NRCS) and the Ozaukee County Land & Water Management Department have entered an agreement to launch a new demonstration farm network in Ozaukee county.
This is the third demonstration farm network in Wisconsin that NRCS has collaborated with conservation partners to establish. The partnership will support a network of farms that will demonstrate the best conservation practices to reduce phosphorus entering Lake Michigan.
...more

Ken Notes: We need a current CAFO to demo digestion and pasteurization of the effluent while producing energy. Then, with a successful business model in hand, we need to mandate the use these technologies on all farms over 1,000 cows. If we can demonstrate economic feasibility we can go a long way to cleaning the environment and our watersheds.
---
As voters begin deciding who to support in this November's elections, Wisconsin League of Conservation Voters released its review of the 2017-18 legislative session titled, Tracking Your Legislators. Highlights included the passage of important legislation to protect families from toxic lead in their drinking water, help mitigate manure pollution, and provide protections for victims of contaminated wells...
...more

Ken Notes: Too political and partisan for my goals but several policies are mentioned that are worth looking into. I would suggest we look at planning, prevention and quick response rather than penalties and finger pointing.

Why not stronger CAFO regulations like required digestion and pasteurization. Or requirements for mines like a plan and segregated fund for site restoration and funding for independent watershed and air quality monitoring as well as infrastructure impact fees for roads and rail.
---

WGBA has combined forces with the U.S. Green Building Council (USGBC) and together we will pilot a new model for USGBC chapters and local market engagement...
---
The senator from Arizona brought climate science into Capitol Hill hearings and cap-and-trade legislation to a vote, but then moderate Republican politics changed.
..."What McCain did on climate is a really great reminder of where we need to get back to," said Kevin Curtis, executive director of NRDC Action. As an environmental lobbyist on Capitol Hill in the 2000s, Curtis watched close-up as McCain crafted the first economy-wide climate legislation in the U.S. with one of his closest friend in the chamber, Sen. Joseph Lieberman of Connecticut, the Democrat who would later turn Independent.
"Lieberman and McCain were really good examples of a Democrat and Republican intentionally, consciously and thoughtfully trying to work across the aisle to build a 60-vote coalition in the Senate on climate," said Curtis. "The point of looking at McCain`s legacy, I think, is not to just look back to the `good old days,` but to look at what we need to get back to."...
...more

Ken Notes: I fear that we may never see efforts to compromise, for the good of the people, return to the floors of any legislature at any level -- and this is too bad.

RIP Senator I thank you for your service on so many levels...
---
The Trump administration's systematic rollback of Obama era environmental policies continued last week when the U.S. Environmental Protection Agency announced its rule to reduce greenhouse gas emissions (GHGs).
Titled the Affordable Clean Energy (ACE) Rule, the Trump plan "establishes emission guidelines for states to use when developing plans to limit GHGs at their power plants," the EPA said in a press release.
...more

Ken Notes: Arghhhhh!!! many of the guidelines and requirement do require burdensome, time consuming, expensive and redundant testing and reporting. This can delay, stall or even prevent a project from moving forward. The solution KEEP the objectives and work with the companies to make the process easier and faster. Many companies wand to do what is right for future generations but we often will not let them. Our power companies for example are moving toward cleaner renewable fuels yet many still point fingers saying not fast enough while at the same time making the process to change more difficult.
---
The Milwaukee County Transit System is holding an open house on Thursday, September 13 from 5 to 8 pm at Bethesda Church, 2810 W. Highland Blvd., Milwaukee, Wisconsin 53205. People will be able to preview and comment on the Environmental Assessment (EA) for the East-West Bus Rapid Transit (BRT) project.
The Federal Transit Administration and MCTS, the local lead agency, completed an EA to evaluate the proposed BRT project in the nine-mile East-West corridor...
...more

Ken Notes: BRT is an area where federal and state legislation actually get in the way of more efficient and cost effective systems. A BRT system can be an excellent bridge between cars and light rail. BRT would also be an excellent way to explore alternative fuel vehicles like electric, hydrogen, and CNG. I am a huge fan and encourage everyone make a trip to Montreal to see how cool it can be...
---
As Wisconsin recovers from severe storms, residents might be itching to swim in standing flood water in streets and backyards as if they were private lakes.
But it`s not safe, health officials say. Flood water can be contaminated with E. coli, sewage and chemicals. Ingestion can lead to serious illness and even kidney failure.
"We don't know what's in it," said Kim Mueller, Fond du Lac County Health Department director. "It's most important to stay out of it."...
...more
---
Don't bug out, incorporating edible insects into your diet is a healthy choice for you — and the environment.
A culture is defined by many things, and often food is high on that list.
In Western culture, our diets are earmarked by many unhealthy ingredients, most notably high amounts of sugar, salts, and fats. But there's another item notably missing from American diets that advocates say should be incorporated into the range of foods we eat: insects.
Because most Americans overlook the nutritional value of bugs, we've been missing out on the benefits to both human and environmental health they offer as a food source...
...more

Ken Notes: The reason we do not eat this is because people tell us when we are eating it. If we simply used the proteins as an additive in our foods we would eat it without concern.

We probably would not eat Maltodextrin or disodium inosinate but damn -- Doritos are almost one of our food groups...
---
GREEN BAY – A faulty valve is being blamed for causing a manure spill in Outagamie County that resulted a fish kill on the Oneida reservation...
...DNR officials say the manure emptying into the nearly full storage structure filled it to capacity with the excess escaping onto a grassy waterway. DNR and county officials estimated the manure spill to be around 300,000 gallons...
...ome of the manure that escaped was reported to have emptied into Silver Creek, a tributary of Duck Creek, and killed a number of fish as far as 3 miles away. Field staff also confirmed that the manure plume reached Duck Creek...
...more

Ken Notes: This was not a CAFO, but I fear the day when one fails. I also notice that when yo are pumping over a mile from the farms there is a lot that can go wrong. We need to work with farmers and companies to exponentially improve the safety of these operations.
---
Miron specializes in providing innovative pre-construction, construction management, design-build, general construction and industrial services.
---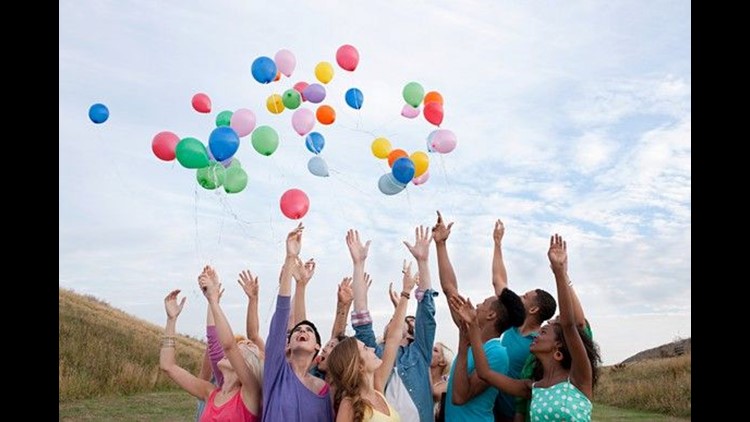 As part of a service for an infant last year, the Sproles Family Funeral Home in New Castle, Indiana, attached a card with information about the deceased child to balloons and unleashed them – asking those who found the remembrances to post comments on the company`s website.
Some of the responses came from strangers hundreds of miles away, offering comforting thoughts to the grieving family...
...more

Ken Notes: This may be a problem but I would rather establish priorities environmentally and get the big issues front and center. Also is this issue better addressed educationally than politically. Few if any weddings still throw rice because we were educated about the potential harm to birds...
---
The Wisconsin Point Committee began exploring the possibility of allowing camping under certain circumstances on the Point.
The committee directed city staff to develop guidelines that could help establish a policy that would allow camping on a limited basis...
...more

Ken Notes: This discussion is specific to Superior, but I would like to advocate for more tourism and camping options in the state. We could expand everything from zero impact backpack camping on state lands to providing glamping, cabin and other high end options. Remember tourists come, enjoy, spend, and leave. Also, like a good dog park, the more people that use our land the less likely someone will abuse our lands.
---
Water might be in danger of contamination
MADISON, Wis. - Public Health Madison and Dane County, in partnership with the Wisconsin State Lab of Hygiene, is offering free and expanded private well water testing services for residents impacted by flooding.
According to a release, if you own a private well and live in a flooded area of Dane County, your water might be in danger of contamination from pollutants carried in floodwaters. Free kits are available for pickup in Cross Plains, Mazomanie, Black Earth, Town of Middleton and Town of Montrose...
...more
---
As summer fades, the November elections are on the near horizon, and core Great Lakes states are in the spotlight in the gubernatorial races...
...more

Ken Notes: A very informative read... We need to demand that candidates address these issues and pledge to protect our watersheds. They can make pro business comments or pro environmental comments but they can`t bury their head in the sand and say nothing.
---
The Wisconsin Department of Natural Resources is interested to learn where state environmental officials should focus efforts over the next three years to protect surface water quality in Wisconsin. State officials are seeking public comment on a draft list of five water quality standards topics related to the protection of public health, recreation, fish, and other aquatic communities within the state`s waterbodies.
The DNR is proposing revision to some existing standards because of new information about levels of exposure to certain contaminants and to reflect changes in federal regulations or recommendations. They are also considering developing standards for emerging contaminants that may need to be monitored and controlled to protect people and the environment.
Opportunities to comment found here:

The Natural Resource Board Liaison Is:

Laurie J. Ross

,

Board Liaison


Office of the Secretary
Laurie.Ross@wisconsin.gov


608-267-7420

PO Box

7921

Madison

WI

53707-7921
...more

Ken Notes: If I had to pick just one issue, I would send Laurie a request for the Board to recommend that CAFO`s with over 1000 head be required to digest and heat 100 percent of effluent to 165 degrees.
---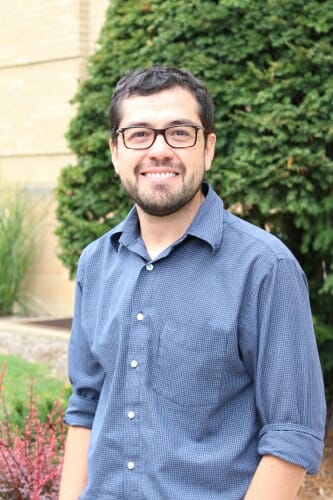 Large-scale data centers — the massive warehouses full of mainframe computers that form the information backbones of companies such as Google, Facebook, Microsoft and Amazon — will soon account for as much as one-fifth of electric power use in the United States.
Surprisingly, those data centers could help ease an important strain on the nation's power grid by offering a quick and easy strategy to fine-tune regional demand for electricity....
...more

Ken Notes: Great Read!!!
---
GREEN BAY - I was overwhelmed with excitement and optimism about the future when I read a recent article in the Press-Gazette about how Alliant and WEC Energy Group have set new goals to reduce their carbon emissions by 80% by 2050, and that Alliant plans to stop burning coal by 2050.
In this time when the Trump administration and its allies are pretending that climate change isn`t really happening and are doing everything imaginable to make our carbon emissions worse by scaling back and eliminating many environmental safeguards, it is extremely encouraging to see two big utilities in Wisconsin take such environmentally responsible actions.
But it was very disappointing to read that a spokesperson for the Sierra Club referred to these monumental goals as "underwhelming."...
...more

Ken Notes: I agree we need to stop pointing fingers and start shaking hands...
---
Preliminary Findings Suggest Prevention May Keep Numbers Down
Invasive zebra and quagga mussels don't appear to be very widespread in the Apostle Islands of Lake Superior. The preliminary findings are part of a two-year study to determine the extent of their numbers and where they originated.
The National Park Service and Environmental Protection Agency detected invasive mussels in the islands in 2015 and 2016, but the invaders have been spotted on fishing nets since 2011. Since then, the agencies began working together to increase detection in the area...
...more
---
There's a trade war going on between China and the United States. Billions of dollars in new tariffs have been levied on aluminum and steel and also on recycled paper pulp. While not as well known, the levy on the little-known waste product could bankrupt an already taxed recycling industry.
China's latest round of retaliatory tariffs against the U.S. includes something called "recovered fiber materials," basically, recycled paper, the newspapers and cardboard that we put in the recycle bin. Recycling trucks collect paper, bundle it up at local centers, and sell it as bales, mostly to China, to be remanufactured into new products. It's the cycle of recycling. And now there's a potential tariff on those exports....
...In May, Nine Dragons (China company) bought two pulp and paper mills in Maine and Wisconsin...
"So the strategy is coming to invest in the United States, instead of exporting the waste paper directly, but the process, they buy the paper mill, to process the waste paper, and to turn it into the paper pulp. So, theoretically, these are much cleaner, these are not classified as recycled products," said Chen.
Arguably, as Chen says, if the new product is not classified as recycled paper, it would avoid a potential tariff.
"So now, instead of processing that in China, and Nine Dragons, for example, those companies, they process the waste paper in the United States," said Chen...

...more

Ken Notes: So we eliminate a market for the product and now make it in the US. We still return the product and any profits from the process back to China??? What happens when China figures out that it can just buy Ford and Apple and H-D and...
---
SCS - At the forefront of sustainable environmental solutions for over 40 years
---
EDEN – Standing beside a wind turbine in Alliant Energy's Cedar Ridge Wind Farm, located in the towns of Eden and Empire, you can hear the low hum of the energy being generated as the 400-foot wood and fiberglass blades cut through the air.
Situated on a hill, this turbine is one of 41 across 12.2 square miles of land, which came into operation in December 2008. Generating an average of 68 megawatts, or MW, of emissions-free energy each year at an output rate of about 32 percent, this wind farm can power about 17,000 homes, according to Brian Dierksheide, Cedar Ridge Wind Farm site manager–Wind Generation. ...

...more

Notes
---
Madison's Alliant Energy helps lead the way while Walker remains silent
The winds of change are suddenly blowing across Wisconsin, long a state that stood opposed to clean energy. Under Gov. Scott Walker, Wisconsin has been a fiefdom of fossil fuel, as I've previously written, and more dependent on coal power than all but nine states.
But that's about to change, led by top state utilities Alliant Energy of Madison and We Energies in Milwaukee, both of which have recently announced they will eliminate all use of coal power by 2050, reducing their carbon emissions by 80 percent...
...more

Ken Notes: Again I am glad to see major energy companies involved in renewables. I have been advocating for this for seven years.
---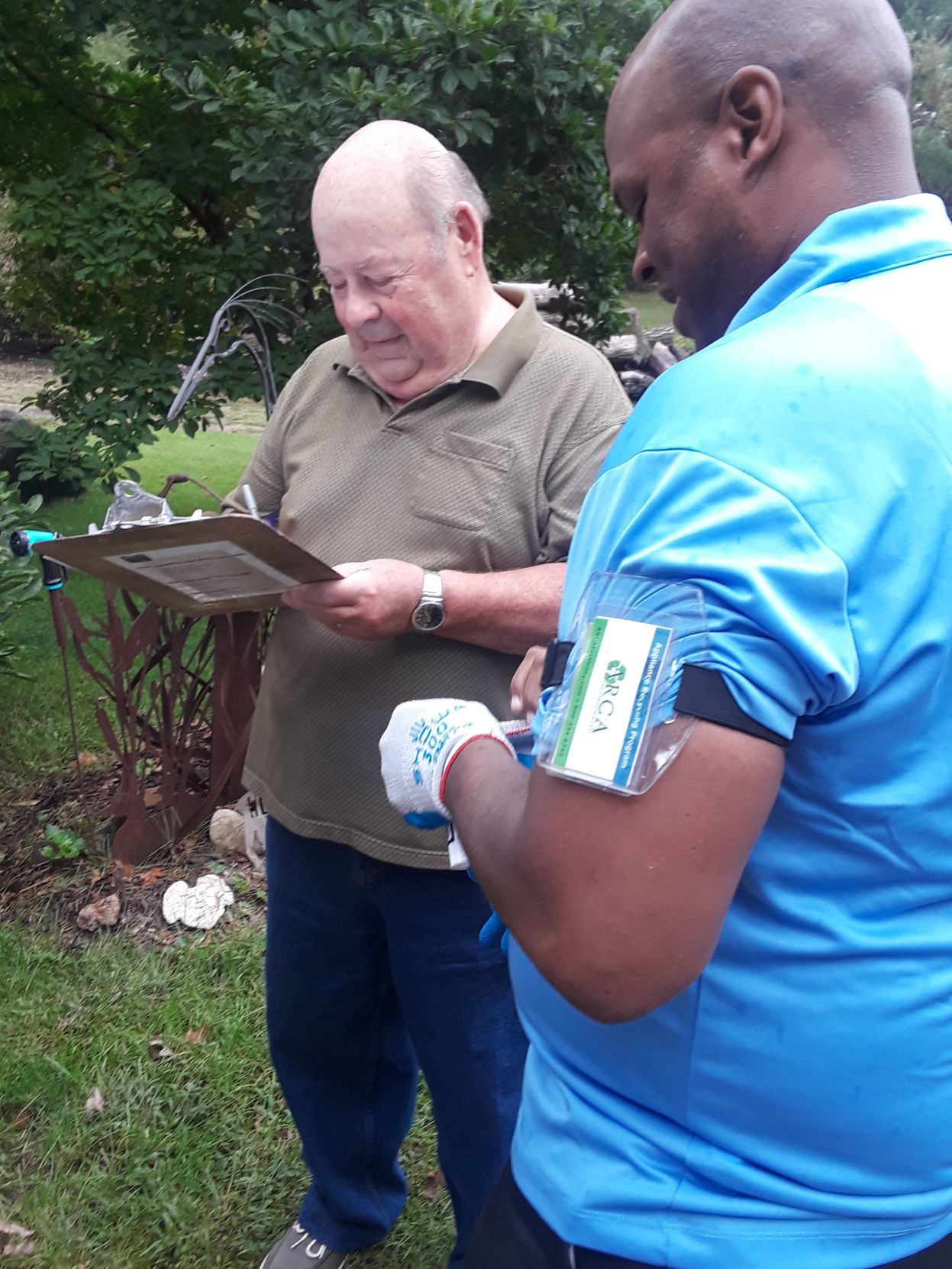 Richard Wirth knew it was the right thing to do, but he could not help feeling a little sad to get rid of his old, spare refrigerator.
"It kept my beer cold," Wirth said. "I (kind of) hated to see it go."
Still, Wirth recycled the fridge, which became the 80,000th appliance recycled since 2013 through Focus on Energy's Appliance Recycling Program...
...more
---
New book reveals what makes Tommy Thompson tick
...After defending some environmental regulations as "absolutely necessary," Thompson suggests Republicans may be right to scale some back, saying, "I think the mining law that I signed was probably too oppressive." He wishes the state had done more to become energy independent, one of his goals as governor, but stresses, "I'm not going to criticize anybody."
On climate change, Thompson's desire not to offend pushes him toward incoherence: "I would love to see a good, bipartisan scientific evaluation where scientists from both sides sit down and say, 'This is the problem, here are the solutions.'" Bipartisan science?...
...more

Ken Notes: I wish Tommy no longer worried about politics and pushed harder to move his party in his direction environmentally. I also worked with him on a number of transit issues and he is still brilliant on the subject when not having to be politically correct.
---
It's coal people like miner Steve Knotts, 62, who make West Virginia Trump Country.
So it was no surprise that President Donald Trump picked the state to announce his plan rolling back Obama-era pollution controls on coal-fired power plants.
Trump left one thing out of his remarks, though: northern West Virginia coal country will be ground zero for increased deaths and illnesses from the rollback on regulation of harmful emission from the nation's coal power plants...
...more

Ken Notes: It is crazy that loss of life is not considered when making these decisions.
---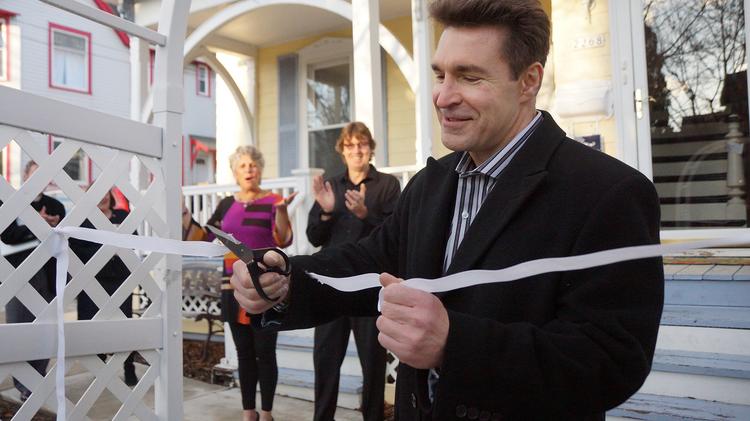 ...more

Ken Notes: Instead of a mandate how about a property tax break to encourage this...
---

The WI Sustainable Business Council is a network of Wisconsin businesses and organizations that are interested in, or actively responding to, the challenge of sustainability.
---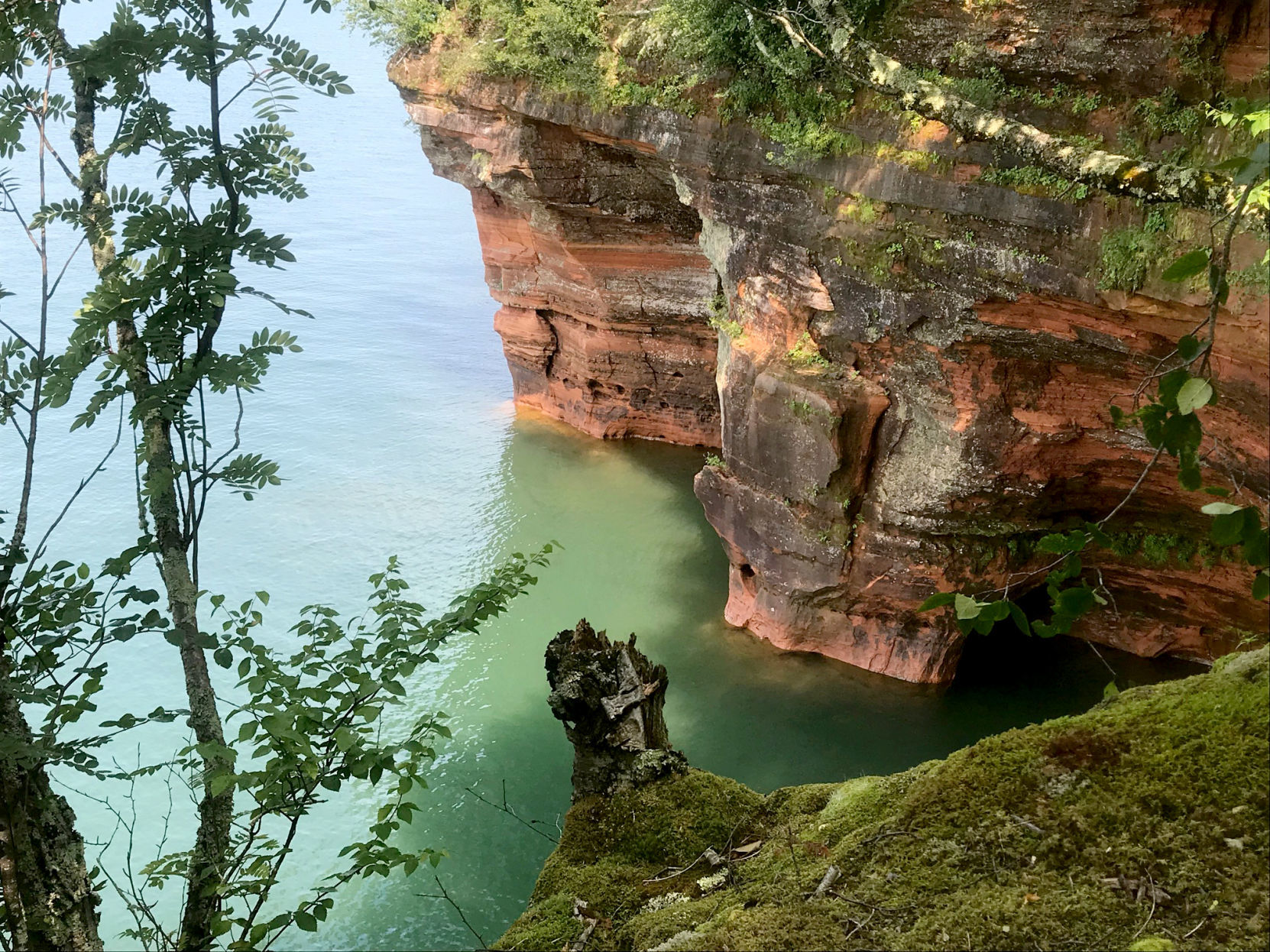 For a Midwesterner of limited budget, it's easy to get outdoors envy.
...Wisconsin was the first state in the United States to create a state park system. The legislature voted in 1878, when the state was just 30 years old, to set aside 50,000 acres for state parks. About a decade later, unfortunately, the legislature rescinded that action, and most of those lands were sold off to lumber companies. Which is a shame, because had that land been protected, we would still have some of the old growth forest that was completely logged out in northern Wisconsin by the turn of the century. Still, in the late 1800s, the state formed the first official park, Interstate Park at the Dalles of the St. Croix. Now, the state has 66 state parks and recreation areas covering about 66,000 acres....
...more

Ken Notes: Good read...
---
Neighbors take matters into their own hands in response to coal dust in their community.
A Wisconsin environmental group held a crowdfunding campaign this summer to purchase monitors that can help measure the level of particulates in the air near a large coal-fired power generating site, located on the shores of Lake Michigan.
The Clean Power Coalition of Southeast Wisconsin raised nearly $2,000 to buy air monitoring equipment to be placed in a neighborhood near the Oak Creek generating site in the city of Oak Creek, Wisconsin. Earlier this year, a cloud of coal dust covered the community, located north of the generating site, creating alarm among residents...
...more

Ken Notes: I hope that these same individuals can sit down an work with the company to make good long rage plans...
---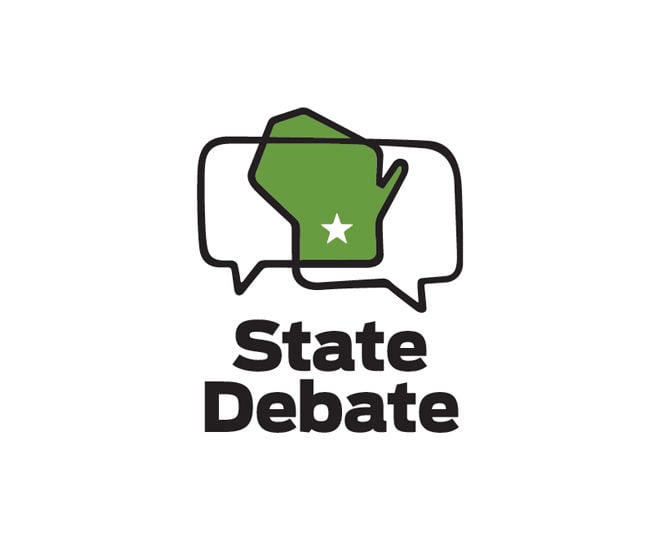 Political Environment blogger James Rowen recalls a 1966 Wisconsin Supreme Court ruling on water rights that forewarned that the loss of wetlands can lead to devastating floods. The DNR back then trumpeted the decision, unlike today`s DNR, which ignores environmental damage and debunks any notion of climate change....

...more

Ken Notes: We need to turn this into a win win by asking new development to divert runoff to existing and restored wetlands. We now know what to do on sites like foxconn and others, lets get it done!
---
People worldwide recently protested climate change in the "Rise for Climate" march. Last Saturday, thousands took to the streets of San Francisco, the site of this week's Global Climate Action Summit, and hundreds gathered in downtown Milwaukee...

...more

Ken Notes: A friend and mentor once suggested to me that if you really want to facilitate change seek a seek at the table. Also note that politicians can count so if you want to start a movement you need the numbers firmly on your side. So my advice run for office and support common sense legislation that is not punitive but rather proactive in nature.
---
Links we like supporting Wisconsin`s Environment and Business. More will follow each week...
...more
Ken Notes: Share this and if you want to be included:
Call us - 608.334.2174 or Editor [at] WDNGreen.com....
---
Critics: Findings Show Taxpayers May Be On The Hook For Cleanup Of Potential Oil Spills.
The Minnesota Department of Commerce says energy firm Enbridge does not have adequate insurance to protect the public from damages related to crude oil spills. Some critics, including one Wisconsin environmental group, argue that puts taxpayers on the hook to pay for cleanup of any accidents on the company's pipelines....
...more
---
Complex problems, confusion and miscommunication.
The dairy industry is experiencing all three and then some.
Finding a definitive solution or even a definitive reason for the depressed milk market might mean wading through a big pile of manure...
...more

Ken Notes: We need to see economy of scale and price reductions in digestion and energy production. We need to get creative minds focused on this as well as looking at countries where the more of this tech is used.
---
University of Wisconsin–Madison materials engineers have made a surprising discovery that could dramatically improve the lifetime of solar energy harvesting devices.
Their findings allowed them to achieve the longest-ever useful life of a key component of some types of photovoltaic cells called the photoelectrochemical electrode, which uses sunlight to split water into its constituent parts of hydrogen and oxygen.
In a study published recently in the journal Nano Letters, a team led by UW–Madison materials science and engineering doctoral student Yanhao Yu and his advisor, professor Xudong Wang, described a strategy that extended the lifetime of a photochemical electrode to a whopping 500 hours — more than five times the typical 80-hour lifespan...
...more
---
MADISON, Wis. (AP) — The Wisconsin Department of Natural Resources still has a backlog of wastewater discharge permits to review more than a year after an audit found that it wasn`t following its own policies aimed at preventing water pollution, the agency reported.
Findings released Wednesday show the department has a 13.6 percent backlog for municipal and industrial permits and a 21.8 percent backlog for concentrated animal feeding operation permits, Wisconsin Public Radio reported...

...more

Ken Notes: Sine most municipalities are pretty good at doing their best to keep things in line why not focus on CAFO`s. Also if we required CAFO`s to digest and treat the effluent we would have far less to worry about. Finally this is a budget issue I suspect???
---
We try to include links to help you consider your GREEN economic development options in Wisconsin. Businesses feel free to send us your information here.
...more
Ken Notes: Feel free to include this link and logo on your website. Our Tools and Resources are always a
click
away. Also a new easy to use address:
www.WDNGreen.com/tools/
---
WDNGreen is based on a nonpartisan, pro environment agenda, from a sound business and economic development viewpoint. I am wondering if some of my readers and sponsors would like to meet and discuss a short list of objectives or a legislative agenda going into the November elections.
We could address and ask all candidates to weigh in on issues like:
Mining
Renewable Energy and Fuels

Our Watersheds and the Great Lakes

Land Use
CAFO`s and Agricultural Issues
Transit and Mass Transit
ECO Tourism
I would draft a set of resolutions available early in September. We would meet one or two times to adjust, rewrite, or add to these positions. We would then present these issues to the candidates for them to comment on and share the results with our readers. Call if your are interested. 608.334.2174...

...more
---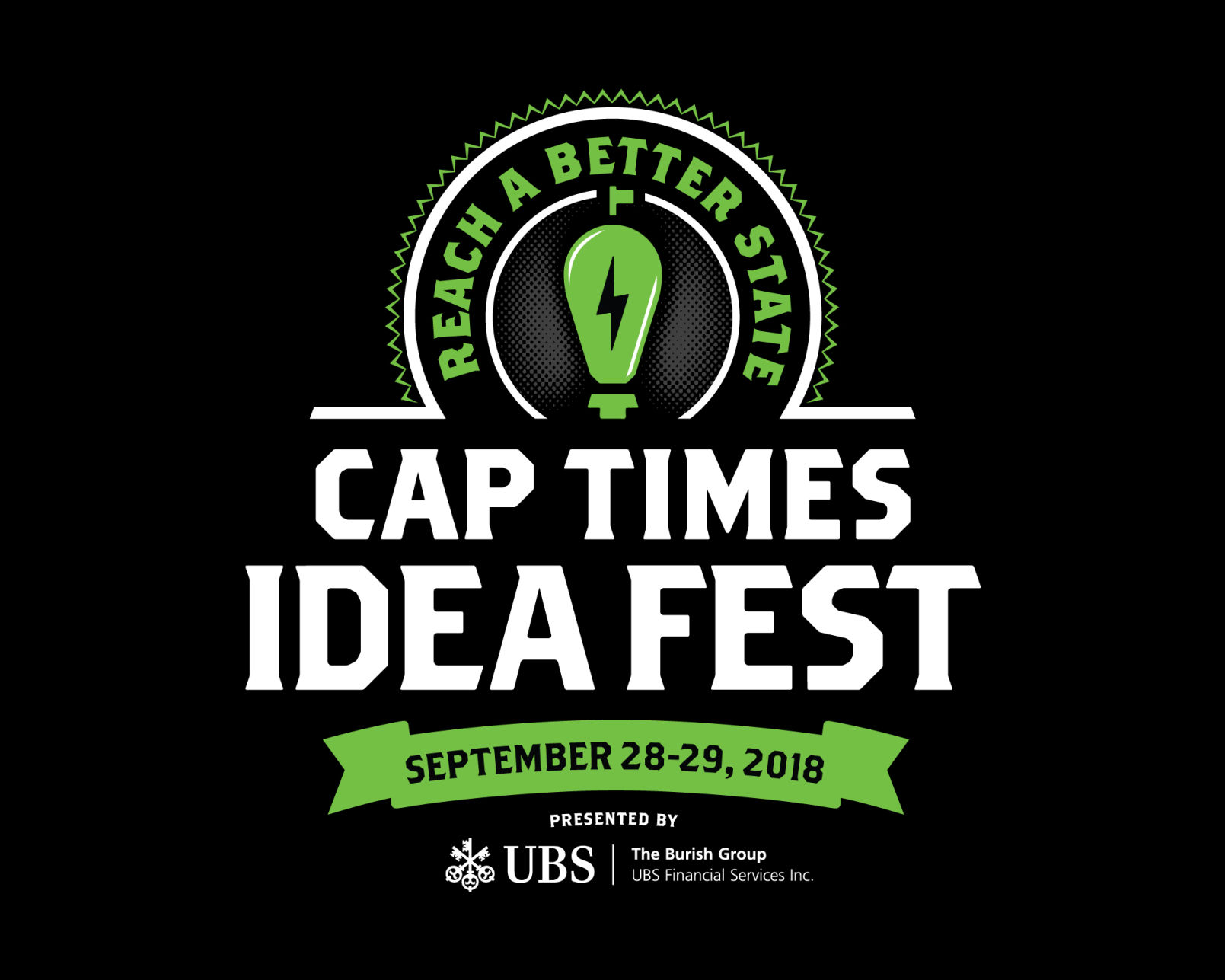 If you're like me, Labor Day provides an impetus to start mapping a plan for fall weekends.
And if you missed our inaugural Cap Times Idea Fest last September, we want to acquaint you with something completely different from a Camp Randall football Saturday, a fall colors tour or, frankly, any other local event.
...more

Ken Notes: Paul how about a forum on renewables at the fest...
---
Coverage of local and national eco news for commercial development, home, transportation, food and community. We search for environmentally friendly news that makes economic sense for Wisconsin.
ONLINE HERE
. Please share with a friend. To receive WDNews GREEN on Monday of each week as an email you must subscribe -
secure link to subscribe is here
.
Want to comment, or have an idea:
Ideas[at]WisconsinDevelopment.com
We may now need to build a coalition that is willing to lobby from a "greener" yet pro business perspective. Lots of HUGE issues: Sand Mining, CNG, LEED Alternatives, Focus On Energy, LED Lighting R&D, Cleaner Power Generation, Recycling, Power Lines, Electric Cars, Wind, Solar, Bio Fuels, Digestors, Green AG, Business Incentives...And of course the Greenest and Happiest of Holidays to you!
Please consider sponsoring WDNGreen!
WDNews GREEN will be emailed on Mondays, included in WDNews on Thursdays, and online all the time at: WDNGreen.com Each week we will find 10 to 20 articles from Wisconsin and across the Nation dealing with environmental issues. Our goal is to promote environmental excellence from a sound business perspective.
Our resource guide at the bottom of this publication will continue to grow, and you may add links, suggest articles, include your press releases, or comment by
eMailing Me
. As always thanks for reading, and if you would like to sponsor or get involved call 608.334.2174...
...more
Ken Notes: Please forward this to friends and colleagues who have an interest in our economy and environment.
You may eMail Me Here
.
Start Week: 34 - Query String:SELECT * FROM wdngreen WHERE `issue` > 34 and volume = 6 OR `issue` > 90 ORDER BY sortorder