---
---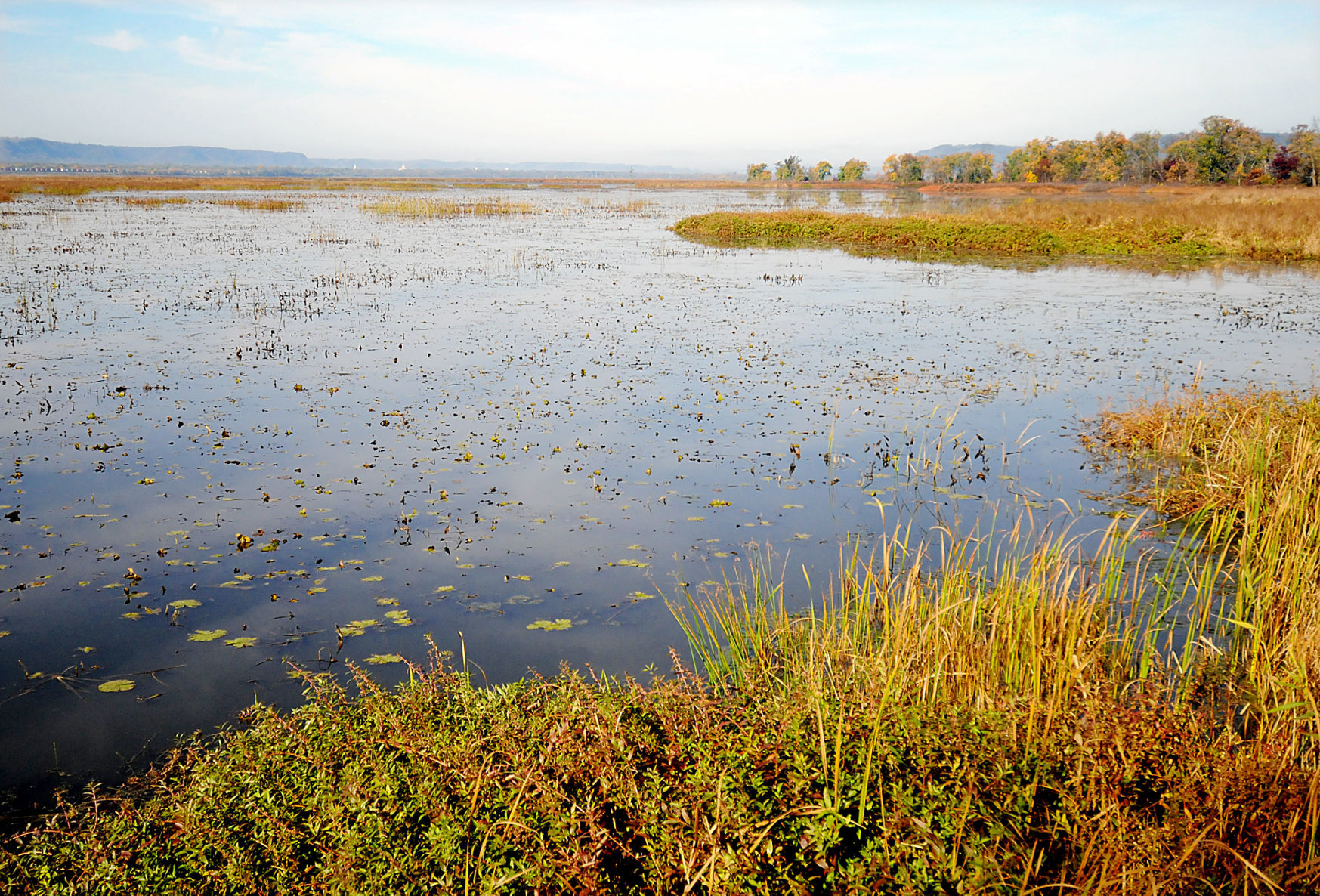 It's no surprise that a large majority of Wisconsinites support spending state money on environmental stewardship. We were home to Aldo Leopold, John Muir and Gaylord Nelson, and the outdoors remain a significant part of the state`s identity, a focus of leisure time and a draw for out-of-state visitors.
Despite Wisconsin's proud environmental heritage, 84 percent of Wisconsin voters don't know much, if anything, about the Knowles-Nelson Stewardship Program, according to a 2018 survey commissioned by Gathering Waters and The Nature Conservancy....
...more

Ken Notes: We should make this a nonpartisan issue, make adjustments to improve the program and create a dedicated revenue stream to support it. Also we should report exactly what has been done with the funds over the years. Once citizens see the wonderful projects support should be a no brainer...
---
Joint Finance Committee Set To Vote On Additional Funding For State Environmental Loans
Wisconsin is getting more than $61.7 million from the federal government to fund improvements to water and wastewater infrastructure through the state's revolving loan programs.
Gov. Tony Evers' budget proposal would boost funding for those programs. The Republican-controlled Joint Finance Committee is set to vote on funding for environmental loans Tuesday.
The U.S. Environmental Protection Agency announced Thursday that Wisconsin would receive just under $43 million for its Clean Water Fund Program and $18.7 million for the Safe Drinking Water Loan Program as part of $2.6 billion in funding for state programs nationwide...
...more

Ken Notes: We need a comprehensive plan in place to prioritize what gets funded and how. Also we need to address legislation controlling impact on or watersheds across the board or we are just spitting in the wind. CAFO`s come to mind, and new mines, and ag chemicals, and set backs on streams and watersheds, and working with the power companies....
---
Melissa Wenzel got rid of her Toyota Prius in April 2018.
After battling cancer, arthritis and severe knee pain for years, the 41-year-old Minnesota native found an active solution to help her "transition back to a healthy lifestyle that simultaneously helps the environment."
She bought an e-bike.
"I was just finishing my treatment for leukemia and I had gained a lot of weight," Wenzel said. "I needed tools to help me get active again, so I bought an e-bike that has literally become my car."...
...more

Ken Notes: Bikes and E-bikes are at best a part of the solution, as are mass transit, low emission vehicles, affordable housing in proximity to jobs and much more. Madison can`t even create a park and bike system using the largest parking lot in the county just minutes from downtown. The lot at AEC sits empty most days while thousands from the burbs fight for parking spots just blocks away in the City. I remain confused???
---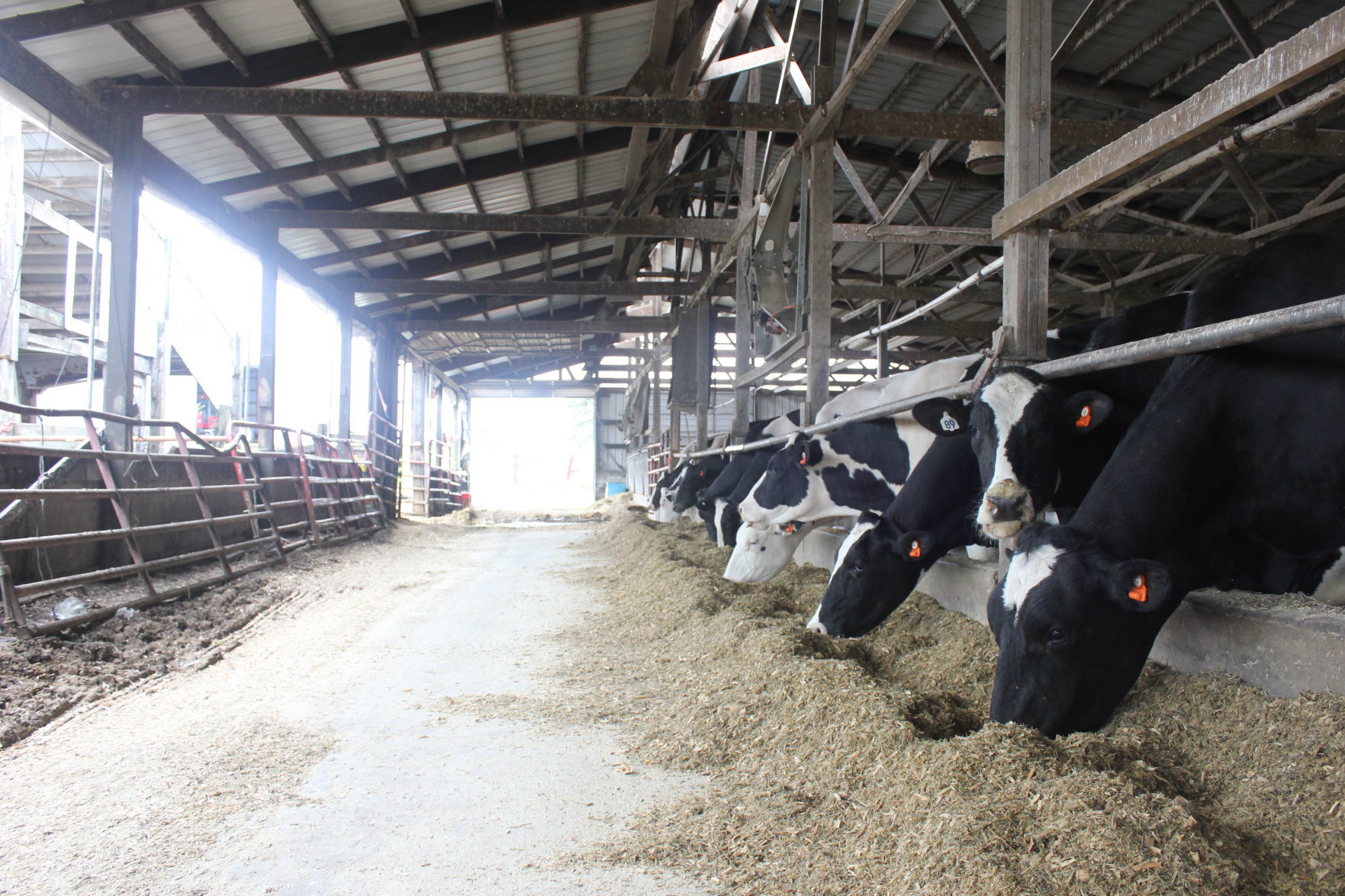 When dairy farmer Will Walleser explained the Green New Deal to friends over lunch at a Viroqua restaurant, Joe McClelland wanted to know who was behind it.
"She's from the Bronx," said Walleser, 23, of De Soto, referring to Alexandria Ocasio-Cortez, U.S. representative for New York's 14th congressional district and one of the authors behind the Green New Deal...
....UW-Madison researchers modeled greenhouse gas emissions from Wisconsin-style dairies with different grazing regimens, feed-producing systems, and manure management practices to see how grazing systems compared with confined feedlots.
Their models showed that pastured cows can become more efficient milk producers with lower carbon footprints per pound of milk when feed from grazing is optimally supplemented with corn grain for milk production.
And confined dairies (CAFO`s) with no pasture time could have the lowest overall greenhouse gas emissions per pound of milk produced, despite significantly higher methane emissions from storing manure in lagoons, if they added a costly but effective extra step to treat their waste.
Methane-making machines
Anaerobic digesters, essentially large oxygen-free fermentation tanks that decompose manure and capture methane as biogas, are that costly but effective extra step.
According to one of their models, adding a digester to manure management can cut greenhouse gas emissions from milk production by 18%, said Rebecca Larson, professor of biological systems engineering at the University of Wisconsin-Madison.
The problem is that digesters are expensive. "For a thousand cow-dairy, we're talking about millions of dollars," Larson said.
And digesters require a lot of manure. The EPA recommends at least 500 cows to make the captured methane, which can be used to fuel cars or combusted to make electricity, worthwhile.....
...more

Ken Notes: READ THIS, SHARE THIS, SAVE THIS, we may not get to the "Green New Deal", because of economics and politics - BUT there are solutions are recommendations we should look at. The UW research is fantastic. I have said digestion on large CAFO`s is needed and we must protect our smaller farms for many reasons.
---
Illinois opposed to certain aspects of current proposal
Wisconsin and Illinois are now in talks to come up with alternatives to the planned expansion of Amtrak's Hiawatha service after the Illinois Department of Transportation made known its opposition to certain aspects to the proposal.
The two states, along with Amtrak, have been considering a roughly $200 million rail-improvement project that would ultimately allow the Hiawatha service to expand from seven to 10 daily trips. The service moves passengers between Milwaukee and Chicago.
One major hangup has been opposition to a proposed two-mile siding, or "holding track," next to the existing Union Pacific tracks in Glenview, Illinois as well as a three-mile siding through Lake Forest, Illinois...
...more

Ken Notes: This is a perfect corridor for a next generation experimental tech in the US like Mag Lev or other energy efficient systems. I understand the need to move freight in the area as well. We need a systemic solution.
---
SCS - At the forefront of sustainable environmental solutions for over 40 years
---
If politics makes strange bedfellows, then transmission policy can create equally unlikely adversaries when it cuts across the competing interests of different environmental groups inclined to agree on most issues.
An example is currently playing out in Wisconsin, where environmentalists, preservationists and renewable energy advocates are at odds with each other over the pending approval of a major MISO transmission line designed to carry wind energy to population centers. Some are seeking to advance the project as proposed, while others support substitute plans that include adoption of local renewable resources.
...more

Ken Notes: I am divided as an individual. I do not like the routes that cut swaths through the Driftless and would advocate following existing corridors. I would also like to see environmental offsets like more land in conservancy`s, trails, support of tourism and eco-tourism, and more. The Driftless is a very special place and we need to be careful as to how we use it.

I understand the need to move power from West to East but Wisconsin should be a large beneficiary if we must provide the highway. The clean energy environmental groups supporting this have much to gain. Specifically customers in the east for their inexpensive power produced in the west. It would be fair to suggest that their support is more economic than environmental.

Finally I believe economics will be the final tipping point and the line will get build so we are back to my original observations that we need to get it done right with the most benefit to the State, our citizens and the environment.
---
Wisconsin's new Democratic attorney general has used his first four months in office to shift the state Department of Justice to a more liberal footing, pleasing supporters by nullifying his Republican predecessor's attempts to kill federal health care reforms and limit environmental protections...
...more

Ken Notes: I hate that this is so political and will continue the pendulum swings that do nothing to create policy that will actually benefit the citizens of Wisconsin for the long term. I do support strengthening the DNR and EPA regarding wells and watersheds because they have, or at least had, The expertise to address these issues. That said, in the past both of these organizations made decisions that were needlessly detrimental to business. Finally the courts are the last place these issues should be determined.
---
The Green New Deal has drawn both ridicule and praise from lawmakers in Wisconsin and beyond. And that isn`t likely to change.
One side says it`ll outlaw air travel, kill cows and cause every building in America to be demolished and reassembled.
Proponents counter that it has the potential to eliminate carbon emissions within a decade while combating income inequality and creating new jobs. The Green New Deal would fight climate change by the total transformation of several industries and change the economy of modern times....
...more

Ken Notes: Unfortunately politics is preventing the "New Deal" from accomplishing what it should and could do. Specifically the programs should stimulate discussions on what can be reasonably accomplished now, what we can move toward in the future, and what is economically or feasibly out of reach. Instead it has become a yes / no battleground and is largely a partisan issue.
---
As the need for renewable energy sources increases on a global scale, new solutions need to be created to allow for such growth. Despite solar panels being a major success, there are always many options to improve upon existing technology. One also has to keep in mind not everyone can use solar panels at home either. Coming up with creative ways to counter that problem could yield some remarkable breakthroughs over time.
Researchers at Michigan State University have come up with an intriguing approach. Their development of a transparent luminescent solar concentrator effectively creates a viable solution. It can be placed over a window to harvest solar energy. However, it will not affect the overall transmittance of light in the slightest. This solution seemingly offers the best of two worlds....
...more

Ken Notes: Announced in 2015, this tech is getting closer to being ready for market. If a cost effective systems comes to market it could change the world.
---
UW-Madison Researchers Say Madison Gas & Electric`s Goal Is Within Reach
Madison Gas & Electric`s new goal of net-zero carbon electricity by 2050 is feasible, according to two environmental studies researchers at the University of Wisconsin-Madison.
The utility announced this week it will take on what MGE Chairman, President and CEO Jeff Keebler called an "aggressive" carbon goal, requiring "technologies not yet commercially available or cost-effective."
It also said it will partner with UW-Madison to ensure it abides by the most current climate science...
...more

Ken Notes: I agree but the utilities, environmentalists, and BUSINESSes have to be at the table every step of the way. Mandates, penalties, and politics need to go away. Finally the lawyers and courts are the worst place to resolve these issues...

I would also like to challenge mainstream media to cover environmental issues a little better...
---
Our commitment to preserving the quality of our environment is not just a program at Dairyland. It reflects a deeply held view that good environmental practices reflect sound operations and contribute to the overall economic and social health of the communities we serve.
...more
---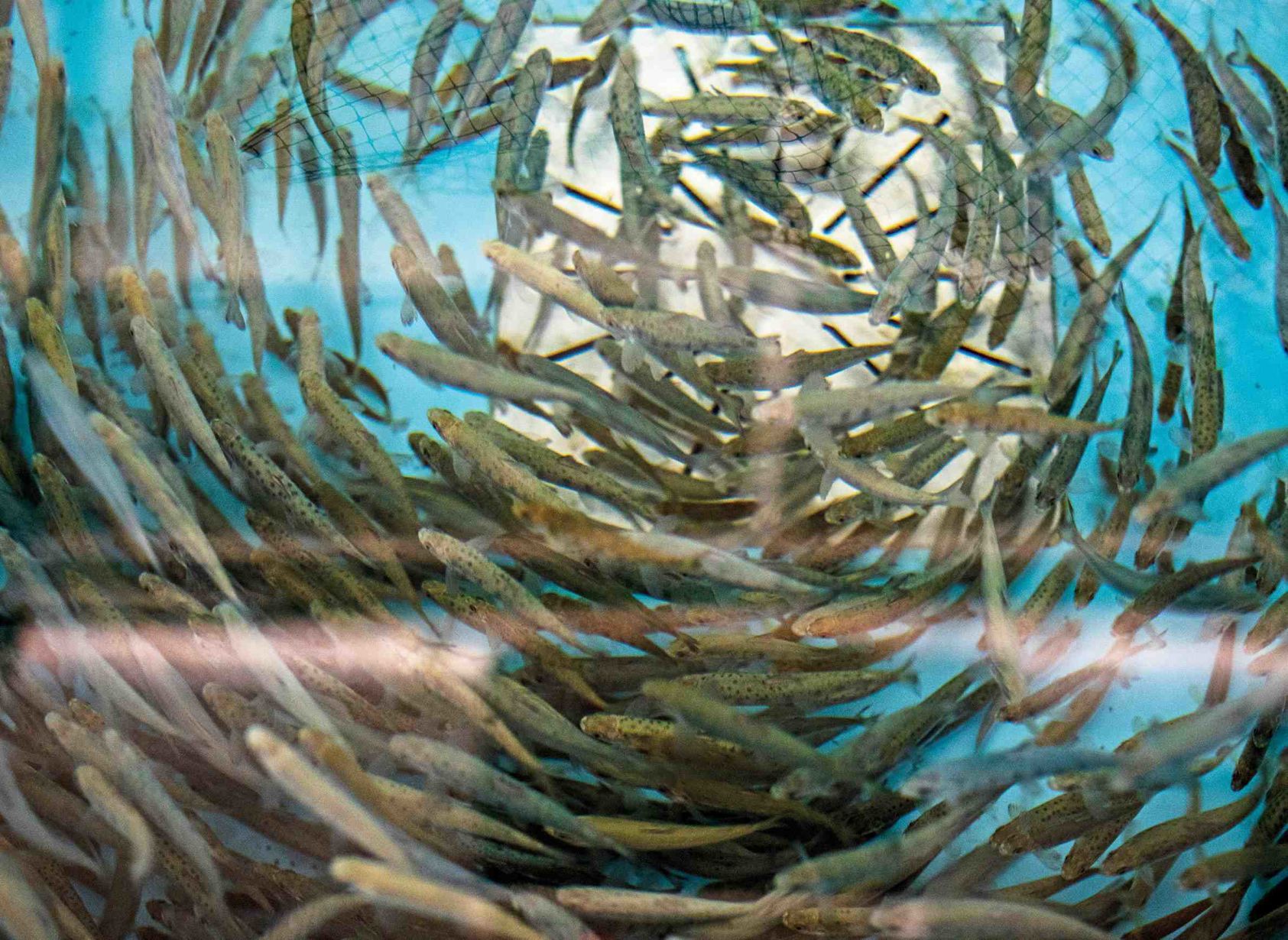 Aquaculture helps meet the world`s demand for fish. In the United States, fish farming can be an important part of fostering a domestic supply of fresh seafood and reducing the trade gap between imports and exports. Currently, approximately 90% of the seafood consumed in the U.S. is imported from other nations.
While parts of the local food movement are thriving and demand for local food products in Wisconsin is strong, many consumers are unaware of the availability of local, farm-raised fish. For a farmed fish industry to develop in Wisconsin, consumers need to perceive fish farmed in the state as safe, healthy and supportive of local economies.
...more
Ken Notes: This is a market to watch. I am interested in renting a bus and taking a day trip up to the
Superior Fresh
facilities in Northfield, Wisconsin to see a large aquaponics facility in action. They produce Salmon and trout along with greens. If we can produce healthy clean product in Wisconsin, I would love to see the industry grow.
If you are interested in taking a tour of the facility email or call me... Editor@WDNGreen.com or 608.334.2174....
---
Democratic Attorney General Josh Kaul has changed the state Department of Justice stance to support an environmental advocacy group in lawsuits dealing with dairy farm expansion and high-capacity wells.
Environmental group Clean Wisconsin filed a lawsuit in 2015 challenging the DNR`s decision to allow a farm in Kewaunee County to expand. The group filed another lawsuit in 2016 alleging the DNR must consider the impact a high-capacity well will have on surrounding groundwater levels before granting permits for such wells. Both cases are now before the state Supreme Court....
...more

Ken Notes: This should really be resolved for the future legislatively. While my idea is not getting a lot of traction, I still believe the solution is to require the digestion of the waste and heating the effluent of the digestion process from farms over 1,000 head of livestock. This is being done successfully right here in Wisconsin. Instead we are using practices designed for much smaller farms with little or no controls and then we react to impact on wells and watersheds.
---
Wisconsin faces its own threats of species loss, underscoring a United Nations assessment released Monday that illustrates how human impact on the landscape is claiming an increasing number of native plants and animals in every corner of the globe.

The UN report catalogs the loss of species worldwide and found that more than 1 million plants and animals face risks of extinction.

In Wisconsin, some species that are endangered include the American marten (mammal), peregrine falcon and piping plover (birds) and Blanchard`s cricket frog (amphibian) and ornate box turtle (reptile.) All have been harmed by habitat loss.

The list of plants, animals and fish that are considered endangered or threatened total more than 150 species, according to the Wisconsin Department of Natural Resources. ...

...more

Ken Notes: Good read...
---
It was, in part, a recognition of the organization`s 85th anniversary.
But when the Wisconsin Conservation Congress met last week for its annual convention in Appleton, it felt more like a revival. The focus was on the future.
And the gathering helped shed light on the unique, enduring and valuable process we have in the Badger State to ensure citizen involvement in conservation and environmental issues.
Preston Cole, Secretary of the Wisconsin Department of Natural Resources, energized the 300-some congress delegates during his remarks to the group May 10....
...more

Ken Notes: The congress needs to lobby to restore expertise to the DNR so real data is on the table. Also the UW should step up to the plate and provide real science and real economic impact data on issues that have for too long been a political football.
---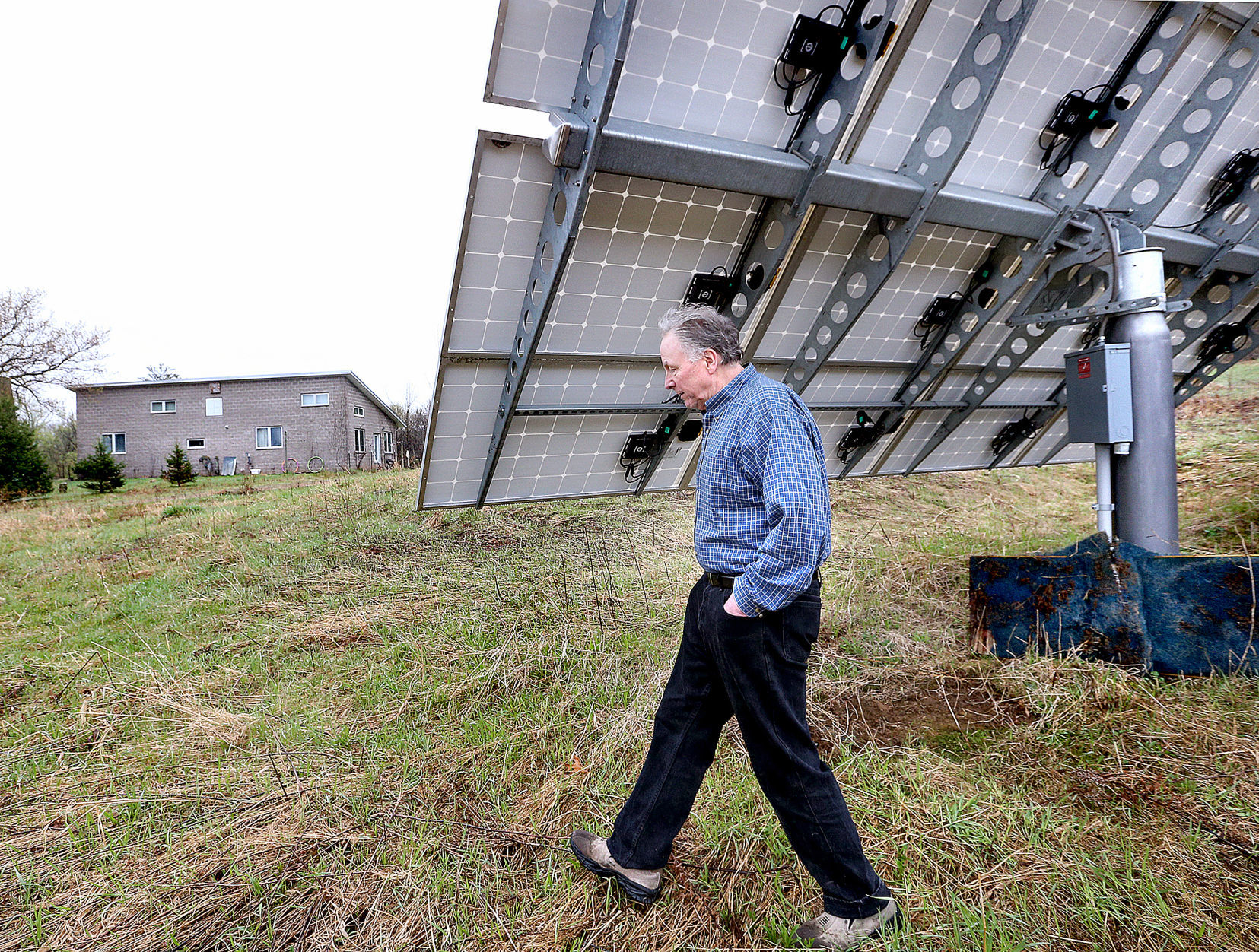 When building his house in rural Vernon County, Rob Danielson put it close to the road to limit the carbon footprint of plowing a long driveway.
He heats the super-insulated home with a masonry furnace that burns just an armload of wood each day. His freezer is on a timer, set to run when the 32 solar panels outside his super-efficient home are generating electricity. Same with his television...
...more

Ken Notes: We need systemic balance and while I respect the people in the story who only vacuum when the sun is shining this simply is not the way the real world functions. This is an informative read and is the first I have seen that outlines the difference between larger systems and distributed systems.
---
Forty landowners in western Wisconsin are suing two frac sand mines that they say are inundating their homes with dust, polluting their wells with sediment and driving down property values.
Wisconsin Public Radio reports that four separate lawsuits have been filed against Texas-based Hi-Crush Proppants` facilities in Whitehall and Blair. The sites mine sand for use in the energy industry`s fracking process, which extracts oil and gas from rock.
La Crosse attorney Tim Jacobson represents the landowners. He says neighbors are facing negative health effects from living near the noisy and dirty environment.
The landowners seek monetary compensation, including a fund to provide medical testing and treatment, if needed...
...more
---
McMAHON provides full-service engineering and architectural services to public and private-sector clients. We are driven by a service-oriented philosophy to achieve client satisfaction on every project.
...more
---
They are a sad reminder of lives lost: Balloon releases have become a staple of mourning and vigils throughout Wisconsin. In Milwaukee, balloon releases can occur on a near-weekly basis, with dozens of balloons sent up into the sky to honor a lost loved one.
On Saturday, April 6, hundreds attended an emotional gathering at Milwaukee's Rose Park to mark the passing of slain rapper Nispey Hussle. The artist was shot and killed Sunday, March 31 in Los Angeles.
"I think of a balloon release as thanking a person for the life that they lived and the legacy that they left behind," said the vigil`s organizer, Miela Fetaw. Thirty-three balloons scattered in the sky -- one for each year Hussle was alive. Each one carried an unintended message.
Meyer's list of balloon release alternatives:
Water ceremony
Seed bombs
Painting rocks
Planting a tree
Light a candle
Memorial garden
Organize a charity fundraiser in your loved one's name
Organize a neighborhood clean-up
or...

Flags

Banners

Streamers

Kites

Pinwheels

Floating flowers

Bubbles
...more

Ken Notes: Yes this like rice at weddings in the past needs to change. The releases are beautiful but not good for the environment at the end of the flight. Plant a tree for me...
---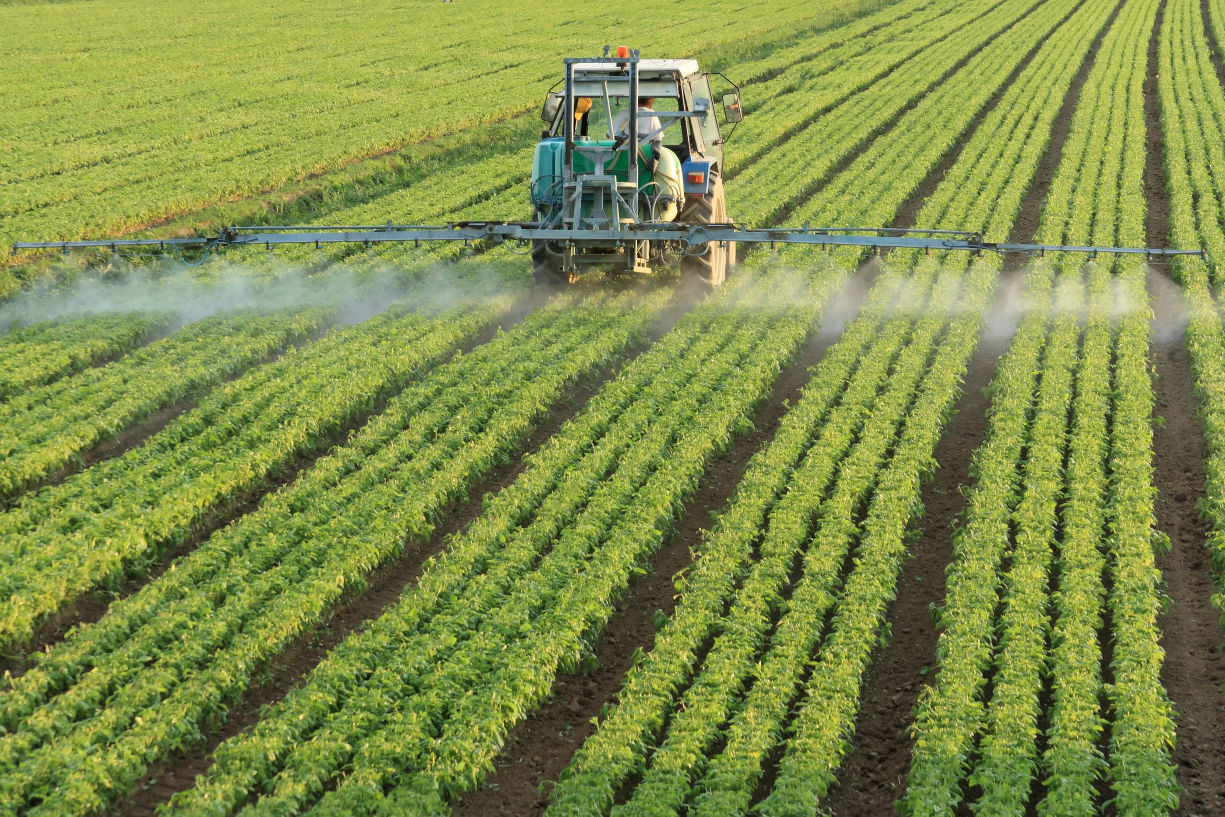 "Is Roundup the new DDT?"
That question, posed by a member of a Wisconsin lakes group a couple years ago, stopped me in my tracks. It came during a presentation I made about banning DDT and how Wisconsin citizens led the way. Unfortunately, there are some scary parallels between the two. Roundup is the trade name for the widely used herbicide glyphosate....
...more

Ken Notes: Not the new DDT but one we need to look at with the farmers at the table. We have to eliminate misuse now and look at ways to to strongly regulate ore replace the product moving forward. Also the lawyers are going to get rich off this before we resolve it...
---
A professor and group of student researchers at the University of Wisconsin at Eau Claire claim they found elevated particulate levels associated with frac-sand mining.

A professor and group of student researchers at the University of Wisconsin at Eau Claire claim they found elevated particulate levels associated with frac-sand mining. Although their studies didn't conclude the levels are dangerous, professor Crispin Pierce has irresponsibly asserted that the levels will decrease life expectancy, leading some Wisconsinites to believe sand mining operations are a danger to the public...
...As The Heartland Institute pointed out more than three years ago, Pierce has a storied history of going after sand mining operations and their associated air quality. In the case from 2015, for example, he used inaccurate sampling methods and equipment...
...more

Ken Notes: Of course the Heartland Institute is strongly pro fracking so we have a pot kettle problem here. What we need is a DNR that is non partisan, understands business and economics, represents the citizens not the special interests, and works with the legislature and Governor to protect the environment.
---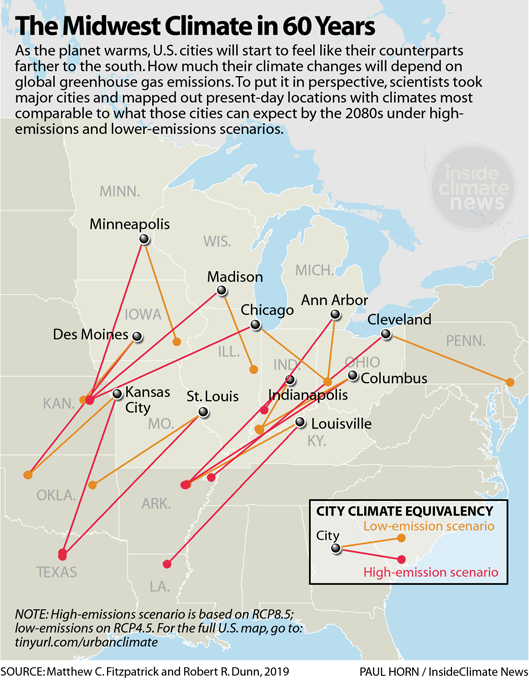 The American Midwest is at a turning point as it confronts the global climate crisis. It's a landscape of opportunity, where investment is starting to pour into renewable energy, farmers are turning to climate-friendly practices, and automakers are introducing new electric vehicles. But its path forward is still cluttered with obstacles...
...But in Wisconsin, the heart of Midwestern dairy country, Jennifer Lu of the La Crosse Tribune found farmers wary of adopting one of the most effective methods of reducing emissions of methane, a potent greenhouse gas: building digesters to capture methane from manure. The methane can be used to generate electricity—but it's expensive, and it's hard to break even....
...more

Ken Notes: It is difficult, we need partners to work with farms to get this done. The other problem is that we have made the spreading of liquid manure low cost, this should not be the case. We require factories to clean up after themselves, we mandate that communities treat their waste, we control emissions from utilities....
---
WUWM is diving into the topic of clean water, or the lack thereof, in southeastern Wisconsin for our Project Milwaukee Series: Great Lakes, Troubled Waters.
Tuesday's live Lake Effect examines some of the main threats to our waterways. Here`s an overview of those threats, in no particular order, along with links to some of our in-depth reporting for the Project Milwaukee series. Plus, you`ll find some examples of what`s being done to address them....
...more

Ken Notes: Another great read....
---
WGBA has combined forces with the U.S. Green Building Council (USGBC) and together we will pilot a new model for USGBC chapters and local market engagement...
...more
---
More than 600 sites nationwide have been contaminated with toxic fluorinated compounds known as PFAS, according to environmental advocates.
A new report shows that hundreds of sites nationwide — including six in Wisconsin— have been contaminated with highly toxic chemicals, including drinking water systems that serve an estimated 19 million people.
Researchers at the Environmental Working Group, an activist nonprofit group, said this week that at least 610 places in 43 states are now known to be contaminated with perfluoroalkyl and polyfluoroalkyl substances, known collectively as PFAS. That`s up from the 172 the organization had identified in July 2018...
...more

Ken Notes: Extremely wide range in quantity not a lot of research on how this effects us and in what quantities we need to worry. We need to quickly get the science on this while simultaneously seeking cost effective ways to remove it.
---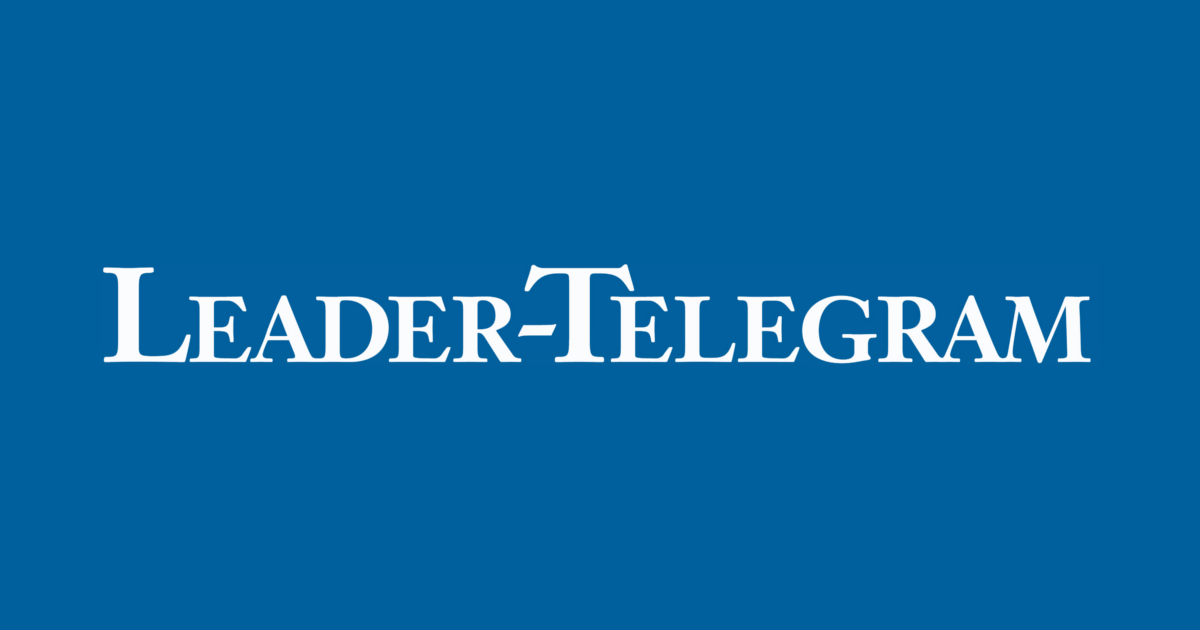 A local environmental agency plans to dredge a Geneva Lake lagoon this fall to eradicate an invasive underwater plant threatening the lake.
Ted Peters, director of the Geneva Lake Environmental Agency, said the group last fall identified the invasive starry stonewort plant, an underwater macroalgae, in Trinke Lagoon on the lake's south side.
It's the first time the invasive plant has sprouted in Geneva Lake, Peters said. The plant is native to Asia and Europe and was likely brought to the continent by tankers plying the Atlantic Ocean...
...more
---
Wisconsin scientists are working on new ways to protect drinking and surface water from pollutants. They're also investigating better methods of cleaning water that`s already contaminated. But researchers say success may cost taxpayers more money.
Department of Natural Resources (DNR) Secretary Preston Cole has been promising to place a higher priority on good science when crafting policy. For example, he hopes better research will lead to cleaner drinking water. ..

...more
---
As part of a $50,000 Urban Water Quality Grant from Dane County to the City of Verona, an innovative treatment was applied Wednesday to "Lake Sadie-Mae", a pond adjacent to Wisconsin Brewing Company.
Although used commonly throughout the U.S., and the world, use of this technology is not common in Wisconsin. Using a specialized boat, the treatment sprays the surface of the pond with Aluminum hlorohydrate (ACH) to reduce phosphorus, which is the leading factor in the creation of hazardous blue-green algae.
The treatment was conducted by Harvey H. Harper, III, Ph.D., P.E. – President of Environmental Research & Design (ERD), Orlando, Florida.
...more
---
A new law in China has forced communities across America to rethink how they're recycling. Some communities are being forced to stop accepting certain recyclables, stop recycling altogether, or even put their recycling in landfills.
The City of Milwaukee and Waukesha County jointly use a recycling facility in Milwaukee where 300 tons of recycling comes every day....

...more

Ken Notes: Wouldn`t it be nice if our President talked to China about renewing it`s use of our recyclables rather than imposing tariffs that are simply passed on to the consumers. We may need to refocus and reeducate the public toward items like aluminum, newspaper, and clean plastics that we have ready markets for....
---
Dive Brief:
Solar panels on school and university rooftops can result in significant energy savings — as much as 75% of a school's or institution's current electricity consumption — and improve health by reducing pollutants in the air, according to a new study appearing in Environmental Research Letters.


Calculating costs and benefits on a sample of more than 132,000 schools and almost 7,100 higher education institutions, the authors write that solar projects are not "economically viable" for most schools and universities. But a "third-party ownership" model, in which schools purchase solar from companies that own and operate the system, can make switching to solar more feasible.


California, Texas and Florida would likely save the most money on electricity, while Midwest states with "high-polluting technologies," such as Wisconsin and Ohio, would likely see the greatest health and environmental benefits, the authors write.
...more
---
Miron specializes in providing innovative pre-construction, construction management, design-build, general construction and industrial services.
---
(WLUK) – Aquila Resources says it has received approval for the proposed mine in Menominee County, MI.
The Back Forty Mine would be a gold, zinc, and copper mine located in Lake Township.
The Menominee Indian Tribe of Wisconsin and others have challenged the project. But in a news release Monday, it said that Michigan officials "issued a Final Decision and Order upholding the Michigan Nonferrous Metallic Mineral Mining Permit" for the project...
...more

Ken Notes: Remain vigilant!
---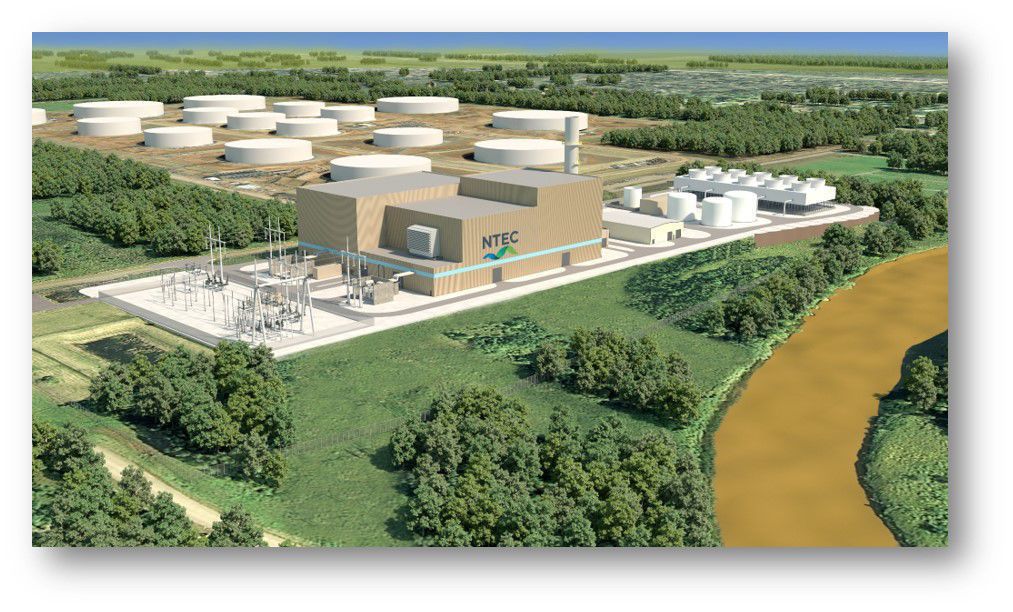 Environmental groups have filed an appeal over the Minnesota Public Utilities Commission's 3-2 decision to approve a $700 million natural gas plant in Superior, Wis.
The proposed 525-megawatt natural gas plant, Nemadji Trail Energy Center, would be jointly owned and operated by Minnesota Power and La Crosse-based electric cooperative Dairyland Power.
...more

Ken Notes: If these plants have an offset in the form of reduced coal production I think they can help the transition ti all renewable. Especially until storage tech becomes affordable.
---
The American Midwest is at a turning point as it confronts the global climate crisis. It`s a landscape of opportunity, where investment is starting to pour into renewable energy, farmers are turning to climate-friendly practices, and automakers are introducing new electric vehicles. But its path forward is still cluttered with obstacles.
The region is already feeling the environmental and economic tremors of climate change. It`s still a rare day when Chicago`s thermometers hit 100—hot enough to be deadly. But the latest science predicts that by mid-century heat waves will routinely strike the region with temperatures much hotter than was common just a few decades ago. Summers will warm faster in the Midwest than in any other American region, according to the National Climate Assessment...
...more
---
The Dairy Farmers of Wisconsin marketing team took home a Gold award for their Wisconsin Cheese brand activation at the 2019 Association of National Advertiser's REGGIE Awards competition on May 15.
Wisconsin Cheese was recognized for superior brand marketing along with some of the biggest brands in the world including Oreo, Coca-Cola, Cheetos, and Taco Bell. Their winning campaign was The World's Longest Cheeseboard experience at South by Southwest in March 2018.
...more

Ken Notes: As the should!
---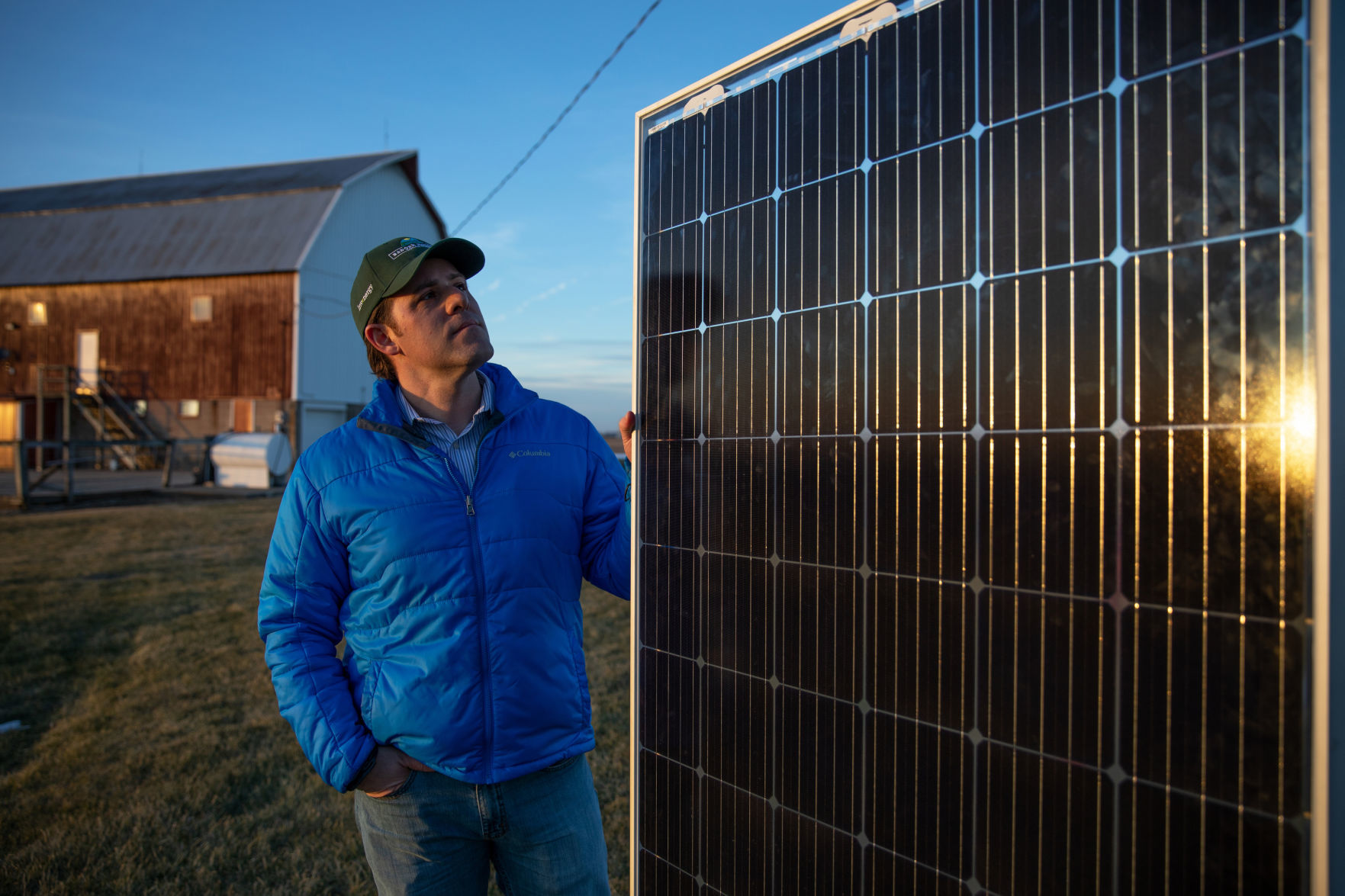 A handful of western Wisconsin residents are seeking to overturn the approval of the state's first large-scale solar farm and have accused its top utility regulator of concealing a conflict of interest in the case.
Jewell-Jinkins Intervenors, a nonprofit company formed by three Iowa County families, filed petitions Wednesday asking the Public Service Commission to halt construction of the Badger Hollow solar farm and review approval of its construction and sale to two utilities...
...more

Ken Notes: It is never easy...
---
We all know water is fundamental to our lives, and to all livings things. But do you ever stop and think about the water you have access to, and if it is actually clean?
It depends on your perspective, says John Luczaj, head of UW-Green Bay's geosciences program.
...more
---

The WI Sustainable Business Council is a network of Wisconsin businesses and organizations that are interested in, or actively responding to, the challenge of sustainability.
---
An industry that has been around for a long time in the Badger State, is now seeing major growth. Lawmakers from both sides of the aisle met with those in and around the paper and pulp industry to discuss the future for paper here in Wisconsin.
"I think its an important industry in our state it creates wonderful family supporting jobs. We are talking about 35,000 jobs across the state but it also impacts our lives everyday", Katrina Shankland (D) Stevens Point said.
Part of that major step forward includes investing in the paper industry. N-D Paper and Green Bay Packaging have both announced expansions of $150 and $500 million dollars at their facilities. Board members, business leaders and state representatives, discussed issues affecting the paper making industry...
...more

Ken Notes: We do need to support paper and their efforts to recycle. Amazon and others are going to make the box industry the next new thing.
---
Project Marks Largest Cleanup Effort On Wisconsin Side Of St. Louis River Area Of Concern
The U.S. Environmental Protection Agency announced Tuesday it has awarded $13.8 million for cleanup of a contaminated bay on Lake Superior.
The federal government is funding roughly two-thirds of the $18.5 million cleanup of Howards Bay in Superior as part of efforts to remove the St. Louis River as a contaminated hotspot on the Great Lakes.
The river is one of 43 sites that were designated the most polluted areas on the lakes under the Great Lakes Water Quality Agreement. The cleanup project will remove sediments from the bay contaminated with metals like lead, mercury and polycyclic aromatic hydrocarbons...
...more
---
On Earth Day 1995, a multi-agency-supported science and education project began in 33 countries. Today, more than 120 countries take part in the program, and citizen scientists who participate in it have contributed more than 150 million measurements to its database.
The program is known as GLOBE (Global Learning and Observations to Benefit the Environment), and the director of its Wisconsin office, Rosalyn Pertzborn, will be a keynote speaker at the sixth annual Door County Climate Change Forum on May 18 at Stone Harbor Resort in Sturgeon Bay. Her presentation is titled "Advancing Climate Change Literacy in Rural Wisconsin Schools: GLOBE for Citizen Scientists."
GLOBE is a collaboration among the National Science Foundation, NASA and the National Oceanic and Atmospheric Administration and was created as an international science-education program to bring together students, teachers, citizens and scientists in gathering local environmental data...
...more
---
Northern State Power Company, a subsidiary of Xcel Energy, has submitted an application with the state Public Service Commission to build a new 34.5 kilovolt transmission line on the tip of northern Wisconsin. The utility company says the project is necessary to strengthen power and reliability in the area.
Currently, the company has one transmission line that provides power to the Bayfield Peninsula, but parts of the line are more than 50 years old. The utility wants to provide a second source of power and two new substations to serve the east side of the peninsula, according to Ellen Heine, the project's lead on permitting...
...more
---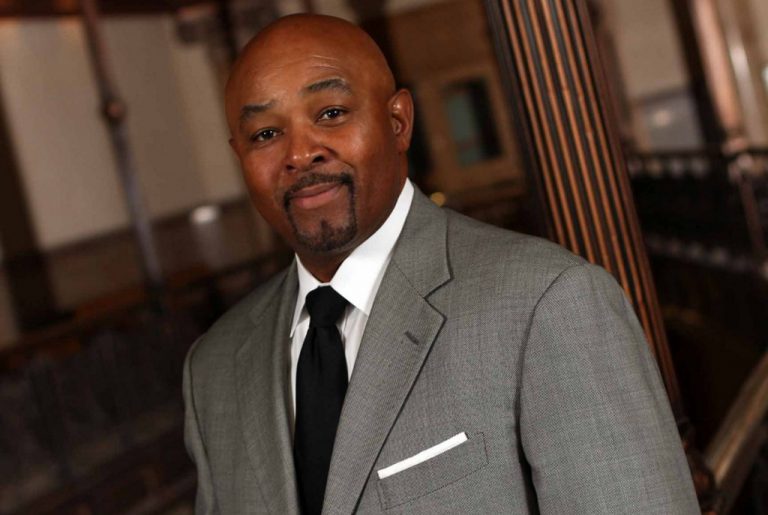 Officials with the state Department of Natural Resources will not overturn an administrative law judge's decision to invalidate a permit to fill 16 acres of high-quality wetland to make way for a proposed frac sand facility in Monroe County.
Instead, the agency said the decision would be handled best by the circuit court system.
The Atlanta-based company Meteor Timber has been seeking approval since 2016 to fill wetlands in Monroe County in order to build a $75 million frac sand mining and processing plant in Jackson and Monroe counties. A sand processing and shipping terminal would be located in the Town of Grant in Monroe County...
...more
---
In recent weeks, President Trump has begun honing his message on the environment for his 2020 reelection bid.
It amounts to this: Make the Great Lakes great again.
Both with the presidential bully pulpit and through the White House budget office, Trump has been teeing up the argument that he is a champion for the Great Lakes and the Everglades. Those treasured bodies of water are in or adjacent to key swing states he needs to win to be reelected.
They include not only the Great Lakes — which collectively border Pennsylvania, Michigan and Wisconsin, states Trump won in 2016 by less than 80,000 votes altogether — but also the Everglades in the perennial swing state of Florida...
...more


Ken Notes: I hate how obviously political these issues are. Can`t we do things for our grandchildren...
---
Links we like supporting Wisconsin`s Environment and Business. More will follow each week...
...more
Ken Notes: Share this and if you want to be included:
Call us - 608.334.2174 or Editor [at] WDNGreen.com....
---
Ah, yes, forwarded emails with subject lines like, "The real story behind …" or "Things you haven't been told about …."
They can contain much misinformation, and their "facts" can spread at digital speeds. We recently got one from an Australian acquaintance, who helpfully sent it to 70 or so of his closest friends.
Copied and pasted from something he'd received himself, it was titled, "Electric car news you don`t hear much about." And, boy, was a lot of it … well, let's say misleading and out of context. It contained some outright misinformation and a healthy dollop of FUD.
When they apply to electric cars, such materials risk forming lasting impressions among new-car shoppers. So they're worth trying to rebut.
Early one morning, fortified by a pot of strong tea, we banged out a response....
...more
---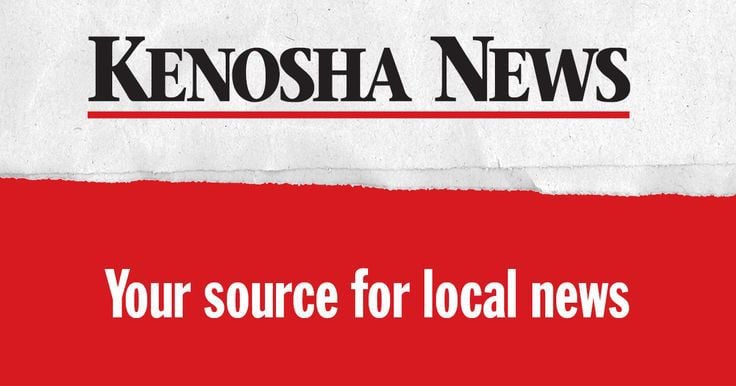 There are few lightning rods in Congress more strike-prone these days than U.S. Rep. Alexandria Ocasio-Cortez, the New York Democrat perhaps better known through her social media acronym "AOC." She introduced a House resolution in February calling for a "Green New Deal," which is more a manifesto than a plan and criticized by some as embracing socialist economics.
The irony is that parts of AOC's "Green New Deal" already seem A-OK with trends well under way in the nation's capitalist markets...
...more

Ken Notes: I am a fan of the new market driven move to a greener America. I think legislators should focus on clearing the paths needed to get to a renewable future rather than mandating how we get there.
---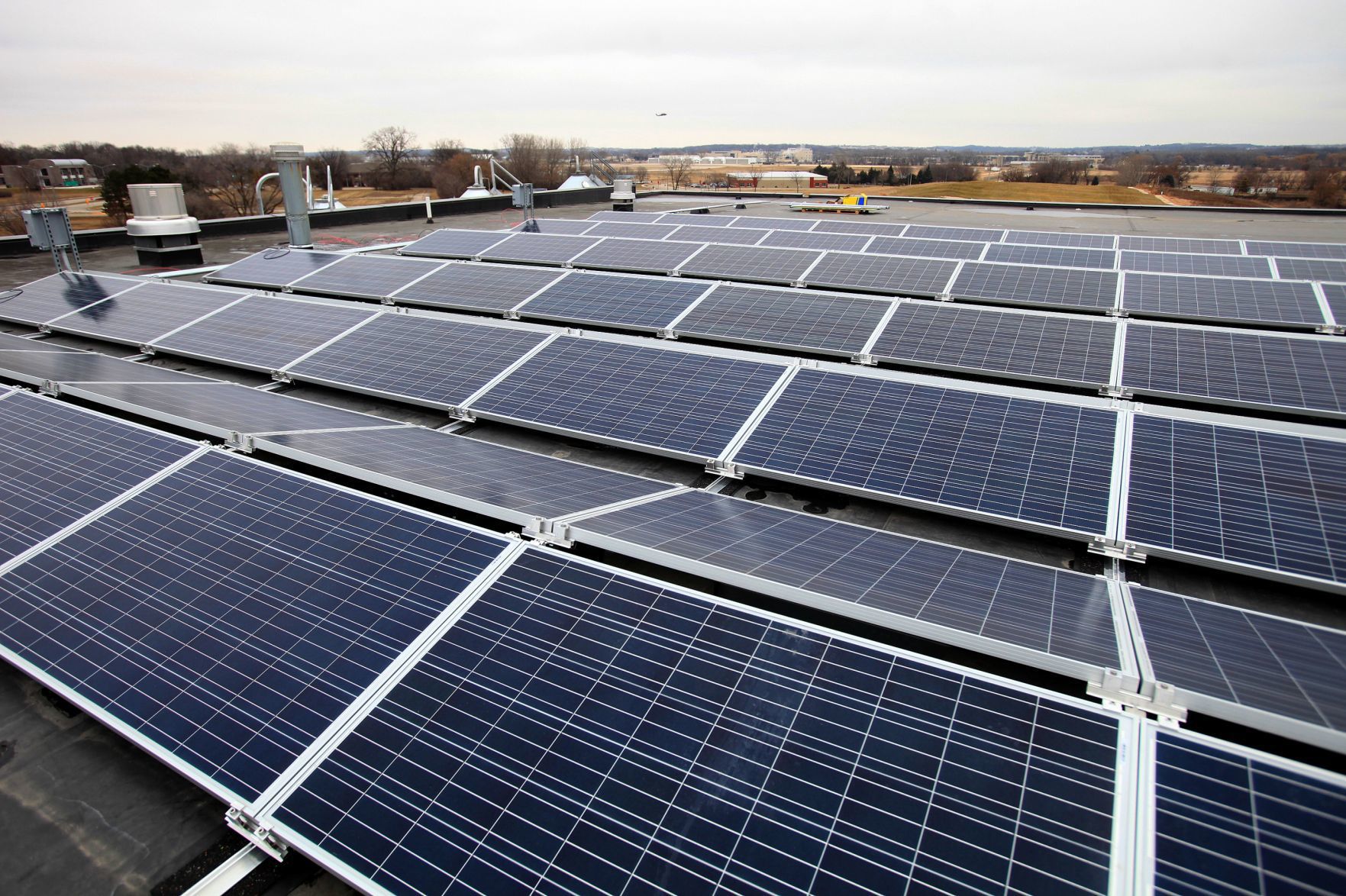 Wisconsin regulators again declined to say Thursday whether companies other than monopoly utilities can own and operate rooftop solar panels but agreed to investigate whether the state's largest utility can legally block a deal between one such company and the city of Milwaukee.
The case involves Eagle Point Solar, which won a contract to install 1.1 megawatts of solar panels on seven municipal buildings and lease them to the city.
We Energies, the city's utility, blocked the deal and instead suggested the city participate in its own rooftop solar program....
...more

Ken Notes: Difficult issue. I do have one question - Who will repair the grid in a storm if substantial profits are redirected to third party providers.
---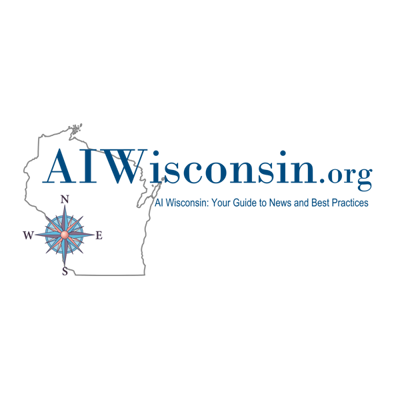 Ten thousand of environmentally minded business professionals, 500+ News outlets and reporters, and even a treehugger or two now read WDNGreen each week. Thank you!
Please
share WDNGreen with a friend
...
WDNGreen Network of Links
... or
Search WDNGreen
...
Ken Harwood
Advocating for Wisconsin
Editor [at] KenHarwood.com
608.334.2174
...more
---
We try to include links to help you consider your GREEN economic development options in Wisconsin. Businesses feel free to send us your information here.
...more
Ken Notes: Feel free to include this link and logo on your website. Our Tools and Resources are always a
click
away. Also a new easy to use address:
www.WDNGreen.com/tools/
---
This is the ninth annual State of Wisconsin Sustainability Report... For the last 9 years Tom Eggert has championed his students at UW Madison to write an annual report that is a snapshot of Wisconsin's successes, challenges and opportunities. In the spirit of progress, this report is crafted to bring awareness to how Wisconsin measures up across the triple bottom line, that is, economically, ecologically and socially. By highlighting the strengths and opportunities that exist in our state, we can build a constructive dialog about where we need to improve and prioritize not only our goals, but also our resources.
...more

Ken Notes: I forgot to include this last week and it is a must read!

Tom is retiring so we need a class or group to produce this report going forward. ATTENTION NELSON INSTITUTE are you listening, a great project, a great learning experience, a great opportunity to work with business and industry in the state... I`m just saying....
---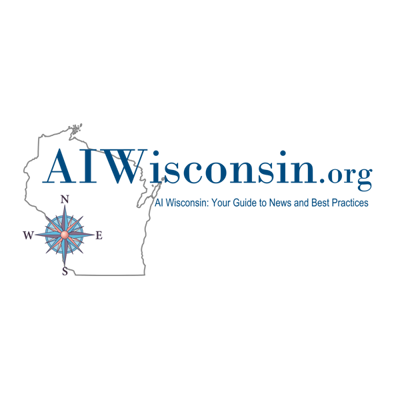 An agenda for the new administration...
An overriding principal - Restore Wisconsin to the bipartisan national environmental leadership it once enjoyed...
Building and Design

Work with developers, architects, communities, and business to ensure the highest and most cost effective Green building practices are used in new development.

Expedite projects who guarantee the best environmental practices and make sure the systems are in place to ensure this. Trust but Verify.
Avoid costly mandates and restrictions that will move businesses to other states or regions.

Mining

Explore the restoration of the sulfide mining moratorium or...

Work with counties to create and enforce new mining regulations, restrictions and enforcement.

Delay approval of any new mines until counties have their regulation policies in place.
Restore DNR environmental staff and expertise to levels that can review any requests in a timely manner.
Require a site reclamation fund be established from the onset of any approved project with a plan in place for complete site reclamation.
Allow municipalities to enact special utilities in lieu of or in addition to regular taxes for issues like impact on roads, utilities, infrastructure, and public safety.


Renewable Energy and Fuels

Work with the utilities, business and communities to encourage the use of renewables, reduced carbon output, and better reporting and measurement.
Establish a PSC willing to work with business and power companies while progressing to a lower carbon renewable future.

Do not impose legislative mandates on renewables but rather incentivize use of new technologies while maintaining an open dialogue among all parties involved.


Our Watersheds and the Great Lakes

Become a strong partner in Great Lakes–St. Lawrence River Basin Water Resources Compact.
If water is removed from the watershed, require that it be returned cleaner that it was taken. Again make sure DNR has the resources to monitor and ensure this policy.


Land Use and Transmission / Pipe Lines

Require the need and or profit for new systems to Wisconsin citizens. If a system like tar sand or electricity is for other states or regions, require that the land uses benefits all citizens in our state in lower utility costs, additions public facilities and reduced air and water pollution.
Require that any new system create an environmental offset equal to or greater than the land they take. This can be done in two ways: One additional Parks, Public Lands, Trails, Access to Waterways, Etc. OR Two reduced carbon emissions through the elimination or older less efficient production facilities or the conversion to renewable or exponentially lower emission fuels.


CAFO`s and Agricultural Issues

Address and regulate CAFO`s like the "cities" that they are.

Develop regulations and controls to address the scale of effluent that these facilities produce.
Consider using CAFO`s as a model for new waste treatment like digestion and pasteurization.

Preserve the small farm in Wisconsin by encouraging sound environmental practices in a cost effective way.

Work with all farms, businesses, and communities to improve watersheds, runoff and source point pollution focusing on results rather that penalties or mandates.


Transit and Mass Transit

Improve our transit and shipping corridors like rail and interstate access to encourage Wisconsin to become an efficient distribution hub for the Midwest.
Encourage communities to adopt new and more efficient mass transit systems.
Encourage the use of more efficient buses, trucks and vehicles in the state.


ECO Tourism

Explore ECO Tourism as an option to preserve our vast agricultural heritage and natural waterways and woodlands.
Allow ECO TIF financing to pair tourism development with land and watershed preservation.

...more

Ken Notes: Just a few ideas, please feel free to pick and choose then share with those on both sides of the isle that will be making decisions.

We now have an opportunity to grab the pendulum in the middle and make a real long term difference in how we manage our resources and what kind of Wisconsin we leave to our grandchildren!

These are personal viewpoints shaped by your feedback. They are not the positions of my sponsors or partners.
---
Coverage of local and national eco news for commercial development, home, transportation, food and community. We search for environmentally friendly news that makes economic sense for Wisconsin.
ONLINE HERE
. Please share with a friend. To receive WDNews GREEN on Monday of each week as an email you must subscribe -
secure link to subscribe is here
.
Want to comment, or have an idea:
Ideas[at]WisconsinDevelopment.com
We may now need to build a coalition that is willing to lobby from a "greener" yet pro business perspective. Lots of HUGE issues: Sand Mining, CNG, LEED Alternatives, Focus On Energy, LED Lighting R&D, Cleaner Power Generation, Recycling, Power Lines, Electric Cars, Wind, Solar, Bio Fuels, Digestors, Green AG, Business Incentives...And of course the Greenest and Happiest of Holidays to you!
Please consider sponsoring WDNGreen!
WDNews GREEN will be emailed on Mondays, included in WDNews on Thursdays, and online all the time at: WDNGreen.com Each week we will find 10 to 20 articles from Wisconsin and across the Nation dealing with environmental issues. Our goal is to promote environmental excellence from a sound business perspective.
Our resource guide at the bottom of this publication will continue to grow, and you may add links, suggest articles, include your press releases, or comment by
eMailing Me
. As always thanks for reading, and if you would like to sponsor or get involved call 608.334.2174...
...more
Ken Notes: Please forward this to friends and colleagues who have an interest in our economy and environment.
You may eMail Me Here
.
Start Week: 18 - Query String:SELECT * FROM wdngreen WHERE `issue` > 18 and volume = 7 OR `issue` > 90 ORDER BY sortorder