---
---
Proposal Is First Time In Decade Standards Have Been Updated
Gov. Tony Evers` administration is proposing new groundwater quality standard recommendations for 27 substances determined to be a threat to public health, including compounds known as PFAS.
At a press conference on Friday in Madison, representatives from the state Department of Natural Resources, state Department of Health Services and state Department of Agriculture, Trade and Consumer Protection explained how a recommendation by the DNR was made to DHS to do a scientific study of potential health hazards associated with the list of chemicals. DHS has now forwarded their recommendations to the DNR, which will begin a rulemaking process to set new standards.
...more

Ken Notes: A great idea but, without budget control, a willingness to address CAFO`s head on, a non political DNR, talking about cost effective solutions with business, community support for improvements in their systems with funding support, and the power companies working with government to decommission coal plants, we are talking about problems without really solving on them. The problem is not stronger standards, the problem is working TOGETHER to reach them.
---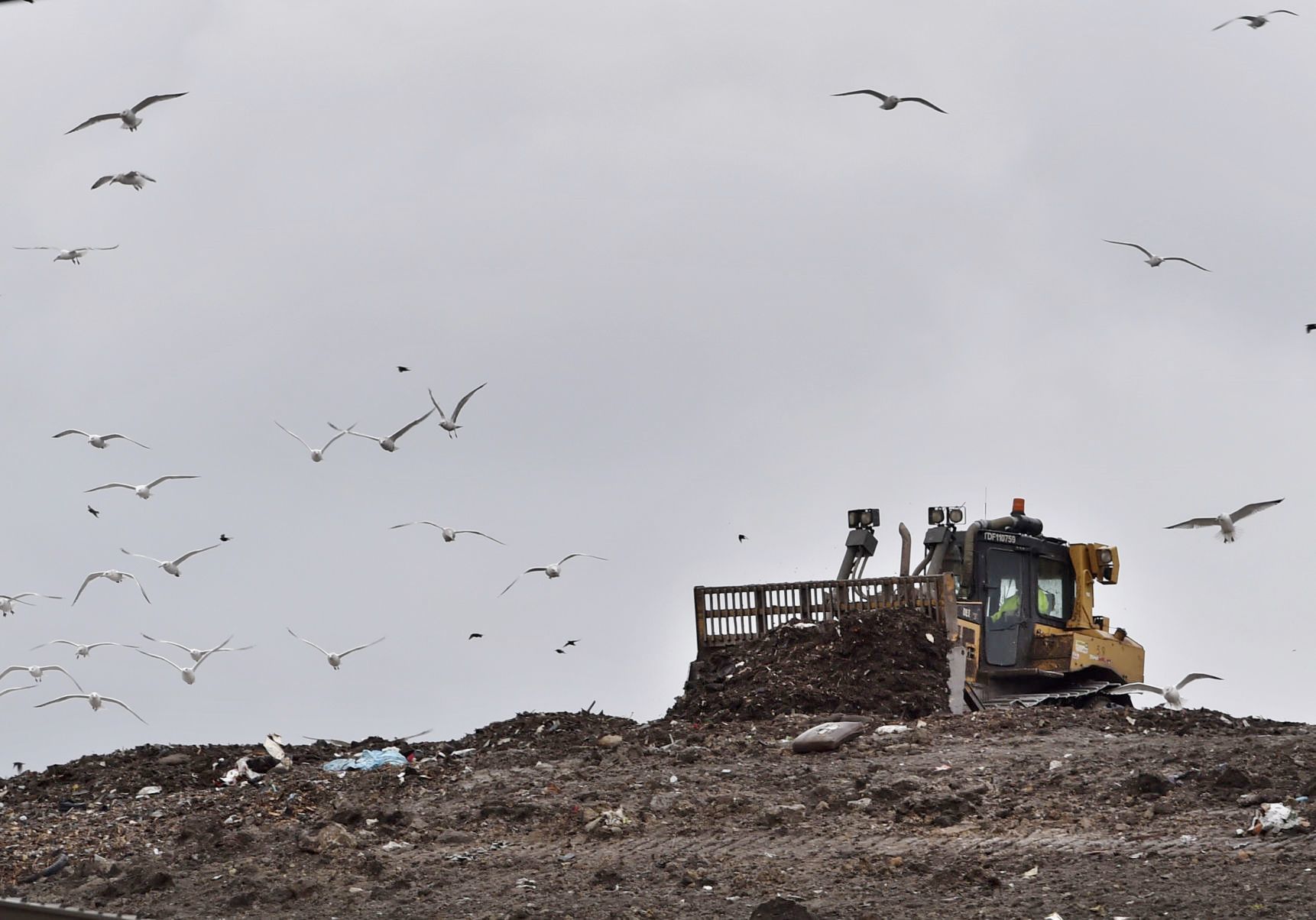 If a resolution passes the City Council on Tuesday, Racine could become the first municipality in Wisconsin to commit to a
Zero Waste Initiative, joining the likes of Minneapolis, San Francisco, Austin, Boston, New York City
, the
Super Bowl
and the nation
of Sweden
.
Making use of reusable products, i.e., refillable water bottles or tote grocery bags.
Composting food waste, since food comprises at least 20% of American landfills, according to the U.S. Environmental Protection Agency.


Recycling whatever is left, and still doing that sparingly.

The resolution's writers, the Zero Waste Committee of Greater Racine led by InSinkerAtor's Michael Keleman, are using the impending closure of the Kestrel Hawk Landfill as a driving force to get the measure passed. Some estimate the landfill could be completely full by 2021, although it may last through 2025.

The leaders of the Zero Waste Committee have argued that the contents of the resolution, which lists more than a dozen promises, are just as beneficial for the environment as they are for the local economy and taxpayers.

City legislators are listening....
...more

Ken Notes: I love this idea, and working together on it makes so much sense.
---
As large livestock farms proliferate (including a new proposal in the St. Croix River watershed), the state wrestles with how to fund inspections and regulation.
Wisconsin's agricultural bounty is possible thanks in part to the state's voluminous supply of freshwater. At the same time, the use of this resource to grow crops and nourish livestock poses risks to the quality of these waters. The effects of agricultural practices on the state's rivers, lakes, wetlands and groundwater can come by way of soil erosion, water overuse, chemicals and livestock manure...
...The Wisconsin Department of Natural Resources is statutorily responsible for enforcing federal clean water regulations in the state, and as part of that responsibility the agency issues permitsthat set rules for releasing pollutants into the state's waters....
...A 2016 review by the state's Legislative Audit Bureau found significant problems with the program's ability to keep up with its workload. One illustration of this issue: In 2017, one-third of CAFOs were operating under expired permits because of a permitting backlog. Two years later, the DNR has closed the gap somewhat but remains unable to keep up with oversight. Nearly a quarter of CAFOs were operating with expired permits in June 2019...
...more

Ken Notes: One of the best overviews on the subject I have read, and I read most of them...
---
In 1988, a handful of Midwest family farmers fed up with the state of American agriculture gathered at the Viroqua, Wisconsin courthouse to talk about doing farming differently. Thirty years later, the farmer-owned cooperative they started, Organic Valley, represents more than 2,000 farmers in 34 states and achieved $1.1 billion in 2018 sales.
Building on its founding mission of saving family farms through organic farming, Organic Valley has embraced a wide range of sustainability initiatives. It has committed to switching all of its remaining fossil fuel-based electricity to renewables by this year. It keeps the distance its milk travels as short as possible via a regional distribution model that includes a biofuel-powered fleet. And its Grassmilk products use dairy from 100 percent grass-fed cows, promoting animal and soil health and sequestering C02.
...more
---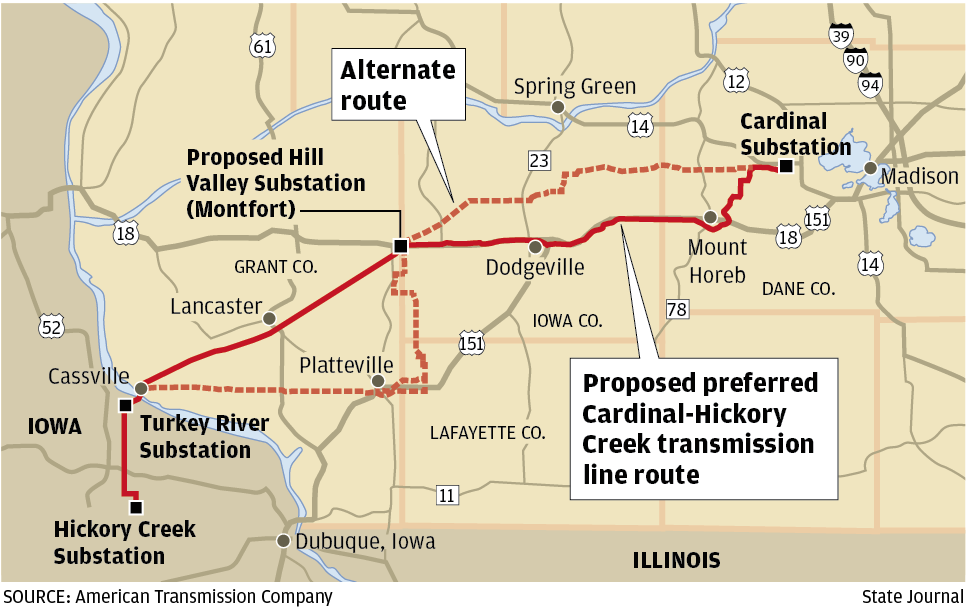 Wisconsin's utility customer advocacy group has joined landowners, local governments and environmental groups urging Wisconsin regulators to reject a proposed high-voltage power line project, which they call outdated technology.
In a legal brief filed Friday, the Citizens Utility Board said there's no evidence the $500 million line, known as Cardinal-Hickory Creek, is needed for reliability and it may not deliver the benefits its owners promise...
...more

Ken Notes: I wish we could create a winning scenario here. So often when we say no the future plans are even worse. I would like to see us maximixe existing developed corridors rather than carve new ones. It will be interesting to see if distributed power can reduce our need for major lines and what the grid will look like in the future.
---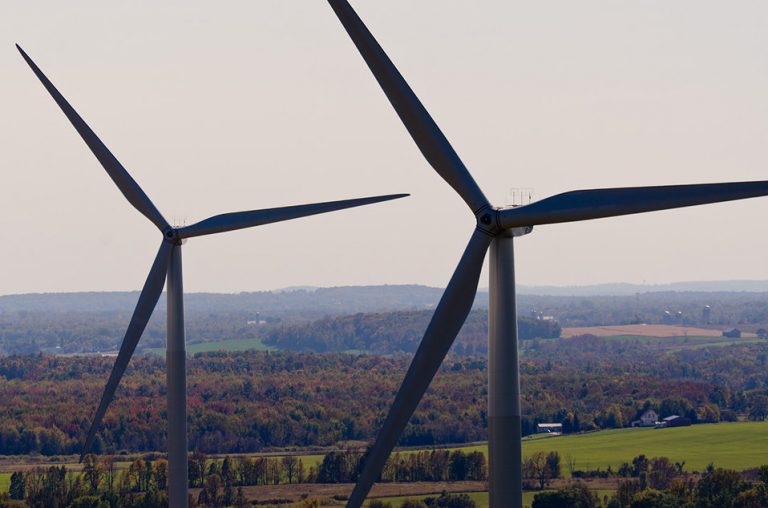 As the cost of renewables like wind and solar continues to decline dramatically—by 69% and 88% respectively over the last decade, according to recent analyses—the conversation around energy is changing in Wisconsin and across the country.
While some groups, like RENEW Wisconsin, have been advocating for renewable energy in the state for decades, a new nonprofit, the Wisconsin Conservative Energy Forum, has also recently begun promoting clean energy policy in the state. The Wisconsin Conservative Energy Forum (WCEF) was founded in December 2017 with the goal of bringing conservatives to the table to discuss the benefits of clean energy for Wisconsin's economy and actuating the transition through lobbying. The group is part of the Conservative Energy Network, which is also active in Minnesota, Michigan, and states around the country.
...more

Ken Notes: I have been suggesting conservatives enter the renewable energy debate for 10 years now. Now we need a policy initiative to bring forth bi-partisan pro business pro environmental legislation...
---
SCS - At the forefront of sustainable environmental solutions for over 40 years
---
Bob Bishop is a 61-year-old farmer living in dairy country in southwestern Wisconsin. Today he is helping his two sons pull a downed tree off of a fence line, stepping through piles of cow manure and corn stalks as he drags the branches into the big claw of a skid loader.
Soon, the family will stop raising dairy cows because the industry is in trouble. In 2018, Wisconsin lost 638 dairy farms because of falling milk prices. And the Bishops, who farm in Iowa County, still carry debt from when hog prices tanked in the 1990s.
Yet a rare opportunity has come the Bishops' way. For at least a generation, the family would receive double or more the market rental rate on about 650 acres to be used for a giant solar power project. The Badger Hollow Solar Farm would be the largest such project in the Midwest...
...more

Ken Notes: I love solar and hope all the power companies find way to bring exponentially more of it onto the grid. I also see small farms struggling or failing altogether and I do not believe solar is the solution. We have millions of rooftops, parking lots, and other developed properties where solar is a good mix with urban design. I am nervous about using farm lands simply because it is available and an easy solution. Once we lose farmland it will be very difficult to get it back. So solar now becomes a new form of urban sprawl. Renewable sprawl if you will.
---
Wisconsin wastewater plants were built to keep pollutants out of the environment, but state regulators have come to realize the facilities may be spreading hazardous industrial chemicals in ways that increase health risks.
Normal sewage treatment processes kill bacteria, but they can't touch highly fluorinated chemicals known by the acronym PFAS (pronounced "pea-fass"), which have been described as one of the most seminal public health challenges of coming decades.
PFAS typically enter the human body in drinking water contaminated by the heaviest users of the chemicals — military bases, fire departments and many manufacturers. One route PFAS takes to drinking water begins at the users' sewer drains...
...more

Ken Notes: This a great read on the subject. The real issues here will be cost and getting bogged down it the blame game. What we need to focus on is cost effective solutions. My greatest fear is that the legislators will try and solve this - for the record legislators have never solved anything...
---
As solar energy has become more popular and cost-effective, this once fringe renewable source is now at the center of an energy turf war in Wisconsin.
At issue is a project in which an Iowa-based renewables company wants to partner with the city of Milwaukee to power seven municipal buildings with solar. Eagle Point Solar would help to finance the city's project, taking advantage of federal tax breaks that local governments do not qualify for.
Eagle Point is suing the public utility, We Energies, for refusing to connect a series of solar arrays to each other. We Energies says it is simply following the law. The utility claims Eagle Point would essentially be selling electricity to the city within We Energies' service area, which the utility argued would be illegal...
...more

Ken Notes: I have been following this one closely and see both sides here. I really want the utilities to become a major part of the renewable solution and believe they will. We need a reasonable policy for companies like Eagle Point to bring their product online but this policy should not penalize the public utility who maintain and balances the entire grid. I also do not believe the courts are a good place for this discussion.
---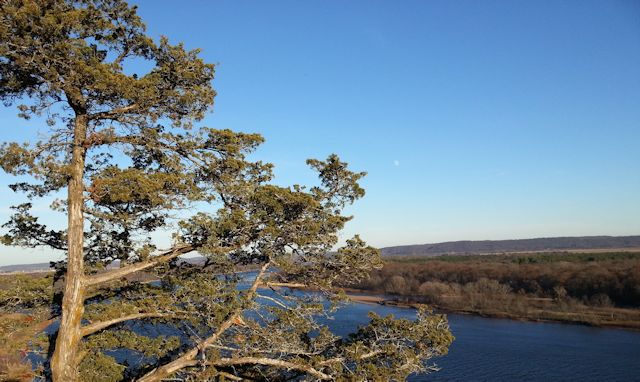 Gov. Tony Evers' "Year of Clean Drinking Water" is now half over. The Legislature has appointed a Water Quality Task Force, but does it have solutions? Wisconsin's toughest water quality challenges are tied to food and land use. The problems run deep and touch everyone.
In Wisconsin, we consume 30 million pounds of food every day. Our cities have a week's supply of food on hand. Like a patient connected to a feeding tube, we depend on a vast global food system for life support. Food production consumes more land and water than any other human activity...
...Agribusiness concentration has radically transformed rural life. In Wisconsin, just 13% of farm operators account for 76% of all farm revenue and operate 46% of all farm acreage..
...more

Ken Notes: We seem to have lost sight of many issues like sustainable farming, care of the land, water systems, and natural resources. We will soon turn the agricultural industry into one giant mega farm.
---
GREEN BAY, Wis. (WBAY) -- A chemical known to cause damage to the reproductive and immune system will now be more strictly monitored in Wisconsin.
The announcement made last week is in response to an ongoing investigation in the Town of Peshtigo in Marinette County where a chemical known as PFAS (per-and polyfluoroalkyl substances) was found in people's wells.
The chemical is found in firefighting foam, which was manufactured at the nearby Tyco Fire Protection Products. That type of foam is no longer used at Tyco...
...more

Ken Notes: This will be even more bureaucratic than state efforts.
---
Our commitment to preserving the quality of our environment is not just a program at Dairyland. It reflects a deeply held view that good environmental practices reflect sound operations and contribute to the overall economic and social health of the communities we serve.
...more
---
The Wisconsin Department of Natural Resources (DNR) have found that wastewater treatment plants may accidentally be spreading hazardous chemicals. According to The Chippewa Herald, DNR regulators plan to require 170 public treatment plants to test treated wastewater for per- and polyfluoroalkyl substances (PFAS).

The DNR wants to understand where the contamination exists in the wastewater because they think PFAS may be leaking through the water treatment process. Sewage treatment processes kill bacteria; however, they cannot eliminate PFAS. According to The Chippewa Herald, PFAS can be found in drinking water contaminated at places like military bases, fire departments and manufacturers....

...more
---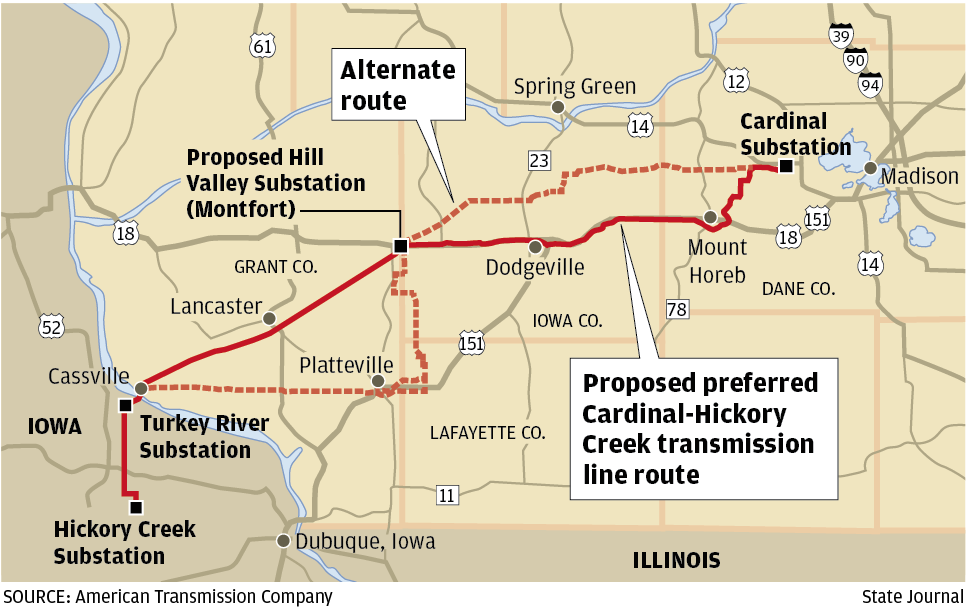 Members of the public will have several chances this week to weigh in on a controversial proposal to build a $500 million power line across southwestern Wisconsin.
The Wisconsin Public Service Commission will hold a total of six public hearings in Lancaster, Madison and Dodgeville on the line known as Cardinal-Hickory Creek.
Public comments can also be
submitted in writing
through June 28...
...more

Ken Notes: Please remember to throw< "If it gets build options" on the table for consideration because if we lose the war we should still see a net gain and I believe there is much to be gained.

Also continue to ask why this line does not follow existing corridors like 151. It is very interesting to place a Google satellite view under the proposed routes and see what a swath these routes cut out of the landscape simply because it is cheaper land.
---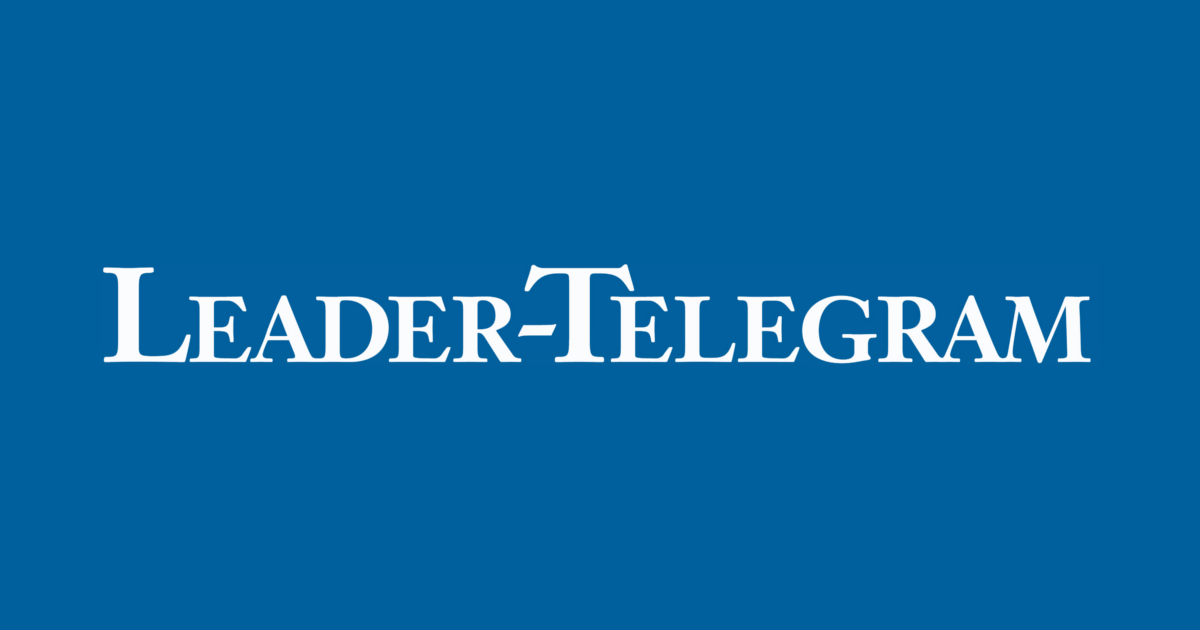 Wisconsin regulators will not consider questions of climate change and carbon emissions in the review of a proposed $700 million natural gas plant.
Despite appeals from environmental groups, the Public Service Commission says it doesn't have the authority to consider the environmental impact of a project that isn't funded by ratepayers and meets the state's air quality standards.
The Sierra Club and Clean Wisconsin argue that the plant's potential impact on climate should be considered as part of the application process because it is not fully addressed by any other regulatory agency....
...more

Ken Notes: Again a VERY difficult issue, a few years back we were begging for more natural gas plants, now our focus has shifted to solar and wind and the numbers are finally there to support this. Still the utilities are charged with balancing the system and reducing their use of coal and for now gas is a significant part of the mix. We need to encourage utilities to move in a renewable direction but preventing them from a systemic solution may not be in our best interest.
---
Researchers Tout Hazelnuts For Economic, Environmental Benefits
Some nuts might be tough to crack, but Ariadna Chediack has the right tools at her disposal.
Chediack, an agricultural research assistant with the University of Wisconsin-Extension, pours a container full of hazelnuts into a machine called "the cracker." The nuts fall through a funnel from above down to a drill Chediack uses to crack the hazelnut shells. From there, pieces of the shell and the kernels fall onto a vibrating metal tray. Then, the kernels drop into a large plastic container while remnants of the shell are sucked away into an aspirator.
The nuts are being processed at the Northland College Hulings Rice Food Center in Ashland...
...Wyse added hazelnuts also offer environmental benefits including complete soil cover and excellent nutrient management with no erosion...
...more

Ken Notes: What other agricultural crops can both produce food and be good for the environment, I would love to see more research in this area.
---
WEC Energy Group today released its 2018 Corporate Responsibility Report, a comprehensive overview of the company`s environmental, social and governance (ESG) performance. The report details progress made by WEC Energy Group and its family of companies on major projects and sustainability goals.
The report highlights the company`s aggressive effort to reduce greenhouse gas emissions and the announcement of a new methane emissions reduction plan. Both efforts are being undertaken while maintaining fuel diversity and reducing customer costs...

...The 2018 Corporate Responsibility Report and further information on WEC Energy Group`s ESG efforts are published online at www.wecenergygroup.com/csr...
...more

Ken Notes: While we like to point fingers our utilities are stepping up to the plate in a number of ways. I read this report and you have to be impressed...
---
PVC has long battled detractors in spite of its amazing properties that make it popular in building and construction, automotive, plumbing, medical and wire and cable applications, among others. The fact that the material has suffered over the years from its poor image of not being "green" in this era of sustainability, due in large part to misinformation surrounding plasticizers, hasn't helped.
Perstorp (Malmo, Sweden), a global leader in pro-environment polyols, announced the launch of a new renewable polyol ester (non-phthalate) plasticizer, Pevalen Pro. According to the company, Pevalen Pro will make flexible PVC an even more attractive choice of plastic because of its significantly lower carbon footprint versus competing materials and technologies. Pevalen Pro not only gives PVC an environmental boost as a truly renewable non-phthalate plasticizer but also provides superior performance properties, said the company...
...more

Ken Notes: This is very interesting...
---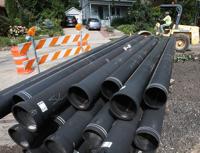 Four of Wisconsin`s largest for-profit utilities will refund more than $25 million to ratepayers this fall as a result of lower-than-expected energy prices in 2018.
Lower natural gas prices, the addition of renewable generation, and a stronger wholesale electricity market were among the reasons cited for the savings.
Madison Gas & Electric customers should see the largest of the refunds, which should range from about $3 to $20 for most households, based on the rates approved Thursday by the Public Service Commission....
...more

Ken Notes: Isn`t it nice to see renewables listed as a cost saving asset!!!!!!
---
McMAHON provides full-service engineering and architectural services to public and private-sector clients. We are driven by a service-oriented philosophy to achieve client satisfaction on every project.
...more
---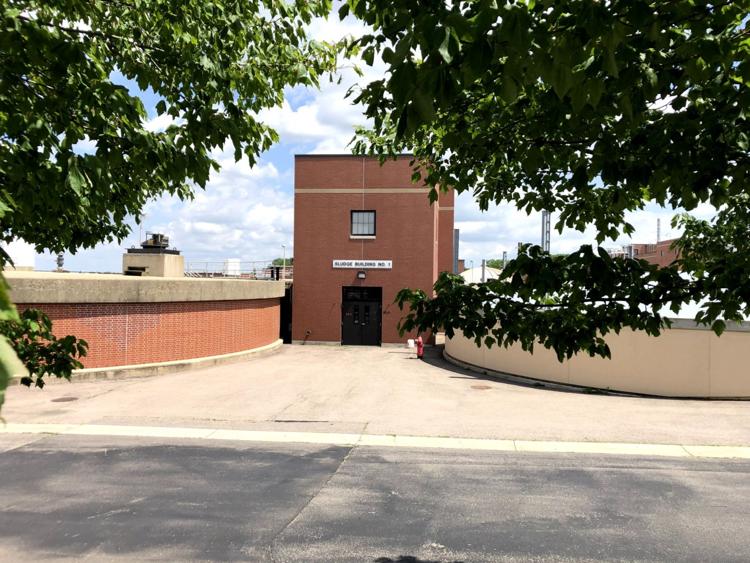 Wisconsin wastewater plants were built to keep pollutants out of the environment, but state regulators have come to realize the facilities may be spreading hazardous industrial chemicals in ways that increase health risks.
Normal sewage treatment processes kill bacteria, but they can't touch highly fluorinated chemicals known by the acronym PFAS (pronounced "pea-fass"), which have been described as one of the most seminal public health challenges of coming decades.
PFAS typically enter the human body in drinking water contaminated by the heaviest users of the chemicals — military bases, fire departments and many manufacturers. One route PFAS takes to drinking water begins at the users' sewer drains...
...more

Ken Notes: Great read and like I said this will require more than new standards to deal with. Like PCB`s in the past, I do not believe this is a finger pointing problem. We will continue to find more and more of this stuff and without cooperative solutions we will be pulling our hair out or of course loosing it to chemo.
---
The Wisconsin Supreme Court has ruled Dane County cannot require a Canadian pipeline company to carry special insurance.
In a 4-1 decision — with two liberal justices, Rebecca Dallet and Shirley Abrahamson, abstaining — the court reversed an appeals court decision, striking insurance clauses the county included in a permit allowing Enbridge Energy to triple the volume of crude oil moving through a Wisconsin pipeline.
The conservative majority — Chief Justice Patience Roggensack and Justices Annette Ziegler, Rebecca Bradley and Daniel Kelly — ruled the 2015 permit must stand without insurance requirements the Legislature barred during the permitting process, rejecting arguments from the county and a group of landowners who said the county should have a chance to reconsider the permit application...
...more

Ken Notes: This should really be a question of the best way to move the product. Trucks and trains have risks as do pipelines. The insurance issue is being used to halt or delay projects rather than insure safe transport which should be the main issue. The real solution will be to reduce the needs for the product in the future.
---
Benji Backer, the young president of the American Conservative Coalition, said he noticed a change at the Trump White House beginning this spring when it came to environmental issues.
President Donald Trump`s staff was interested in hearing more from his group, made up of conservative environmentalists from 130 college campuses. Backer co-founded the coalition soon after Trump took office out of frustration with the absence of a Republican agenda on environmental issues—particularly on climate change.
...more

Ken Notes: When did we the people stop driving policy and allow politicians to take over often with little or no input. We once debated issues, crafted ideas, then worked to elect people who supported them. Today politics is big business.
---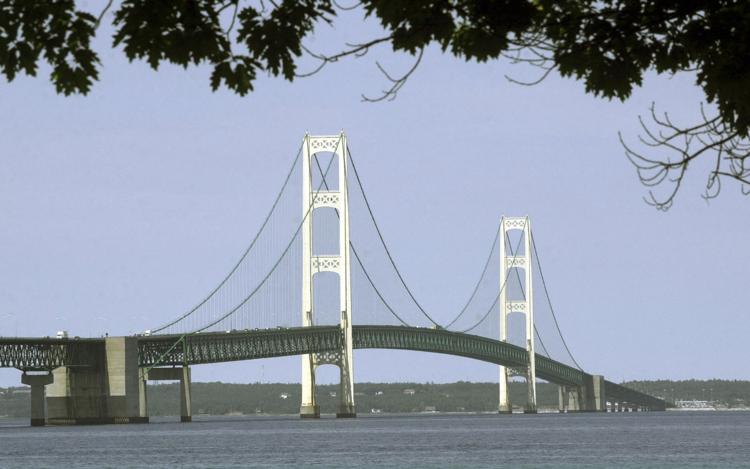 TRAVERSE CITY — Michigan's attorney general Dana Nessel announced her intent to shut down dual oil and gas pipelines known as Line 5 in the Great Lakes' Straits of Mackinac.
Nessel said the pipelines operated by Canadian company Enbridge pose an "unacceptable risk."
Nessel's move came Thursday, the same day she also sought to dismiss pipeline operator Enbridge's request for a ruling on the legality of a deal it struck last year with former Republican Gov. Rick Snyder to put replacement pipes in a tunnel beneath the Straits of Mackinac.
...more
Ken Notes: Does this mean more oil through Wisconsin`s lines???? Can we bill Michigan???
---
Irrigation dropped maximum temperatures by one to three degrees Fahrenheit on average while increasing minimum temperatures up to four degrees compared to unirrigated farms or forests, new research shows. In all, irrigated farms experienced a three- to seven-degree smaller range in daily temperatures compared to other land uses. These effects persisted throughout the year...

...more

Ken Notes: The real issues is where does the water come from and how do we return it to the watershed cleaner than we found it.
---
4 Beaches Across State Under Advisory
Before sticking a toe in your local lake to find out if the water is warm enough to venture in, beachgoers in Wisconsin might want to find out if it's clean enough.
On the Fourth of July, South Shore Beach in Milwaukee was closed for high bacteria levels. Testing showed E. coli bacteria in Lake Michigan along the beach exceeded 1,000 colony-forming units (cfu) per 100 milliliters, said Nick Tomaro, public health emergency response planning coordinator with the Milwaukee Health Department.
The closure was lifted Friday, but the beach remains under advisory...
...more

Ken Notes: We need to work together to get on top of this!!!
---
WGBA has combined forces with the U.S. Green Building Council (USGBC) and together we will pilot a new model for USGBC chapters and local market engagement...
...more
---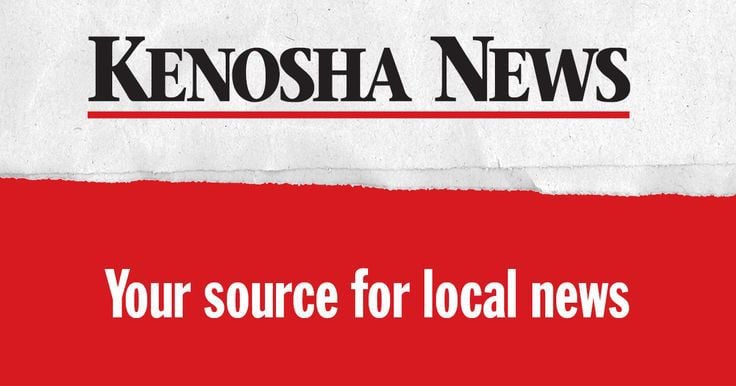 Bear Development is seeking to have 3.5 acres of land removed from a Primary Environmental Corridor across the street from Silver Lake in exchange for adding five acres under that designation elsewhere.
A public hearing on the mitigation plan was held this week before the Salem Lakes Planning Commission.
The 3.5-acres Bear seeks to mitigate is part of a larger 14-acre tract off Cogswell Drive just south of the Industrial Park that was cleared more than 10 years ago by then-owner Bob Heilgeist.
...more

Ken Notes: Would it not make sense to have a master plan for the state with environmentally sensitive lands that are at risk prioritized so that when a "trade" is proposed we can protect the most sensitive at risk land in the state or region. Also I have seen many examples of bad development moving forward because they could not get permits for far better plans that required environmental exchanges or other conditional use permits.
---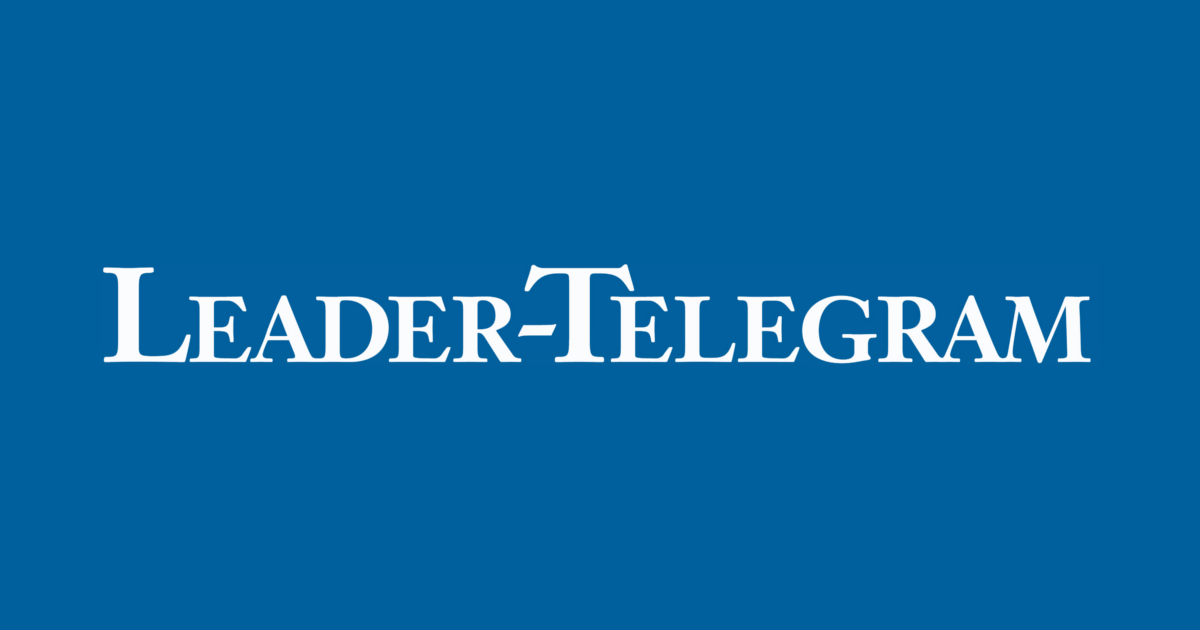 The nation's largest coal producers want to merge two Wyoming mines that supplied more than half the coal burned last year in Wisconsin power plants, raising questions about the potential impact on ratepayers.
Peabody and Arch Coal last week announced plans to form a joint venture that would control seven mines, including five of the most productive mines in the country. The companies said the move would allow them to cut costs in order to compete with natural gas and renewable energy sources....
...Arch and Peabody said in a news release that the joint venture would result in cost savings of $120 million a year ...
...more
Ken Notes: This was obvious, as long as coal was the cheapest source of energy cost was not high on the priority scale, now that gas and renewables are cheaper coal is finding was to reduce costs.
I will be playing John Prine a lot today
.
---
Until early this year, Orchard Ridge landfill in Menomonee Falls — the largest in Wisconsin — was close to running out of space.
The sprawling site that lies east of Interstate 41/Highway 45 and north of West Brown Deer Road would likely have been used up by the end of the year, or possibly next year.
Today, the picture is sharply different for a mountain of waste that rises 16 stories above the surrounding landscape.
The site's owner, Waste Management, received approval from state regulators for one expansion this spring...

...more

Ken Notes: This one is interesting. I am not sure moving waste is the BEST option. This may become more of an issue as China continues to refuse our recyclables.
---
The Great Lakes hold quadrillions of gallons of water. Is allowing one more company to take water from them such a big deal?
Yes, say groups worried about the slippery slope of Great Lakes' diversions.
A controversial plan to divert 7 million gallons of water a day from Lake Michigan to the proposed site of a factory in Wisconsin, run by Foxconn, an international manufacturer of electronics, was upheld by an administrative law judge earlier last month. That hasn't ended opposition to the plan by environmental groups or settled worries that this decision is the first crack in the Great Lakes Compact, a regional agreement to keep 21 percent of the world's surface freshwater where it is now: within the Great Lakes basin.
...more

Ken Notes: I again suggest we have an opportunity here to demonstrate using our water and returning it to the watershed better that we found it. If we just say no we continue the cycle of finding areas with the least regulation and polluting there rather than developing clean systems here. We did not clean the great lakes by ending manufacturing we cleaned them by improving manufacturing. We are very NIMBY for a group that embraces the term GLOBAL.
---
Teaming up with the Milwaukee Brewers, the Dairy Farmers of Wisconsin is highlighting the importance of Wisconsin`s signature industry for consumers and honoring Wisconsin dairy farmers, including Farmers Appreciation Day and pre-game tailgate on Aug. 11.

"The Brewers are very supportive of the Wisconsin dairy industry and want to do as much as they can to shine a spotlight on our hard-working farmers," said dairy farmer and Dairy Farmers of Wisconsin Board President Jeff Strassburg. "They reach nearly 3 million fans each season, are situated in the largest urban area in the state and are committed to eliciting Wisconsin pride. So, it's a great way to connect our Wisconsin dairy farmers with consumers."...
...more

Ken Notes: Home run!!!
---
Miron specializes in providing innovative pre-construction, construction management, design-build, general construction and industrial services.
---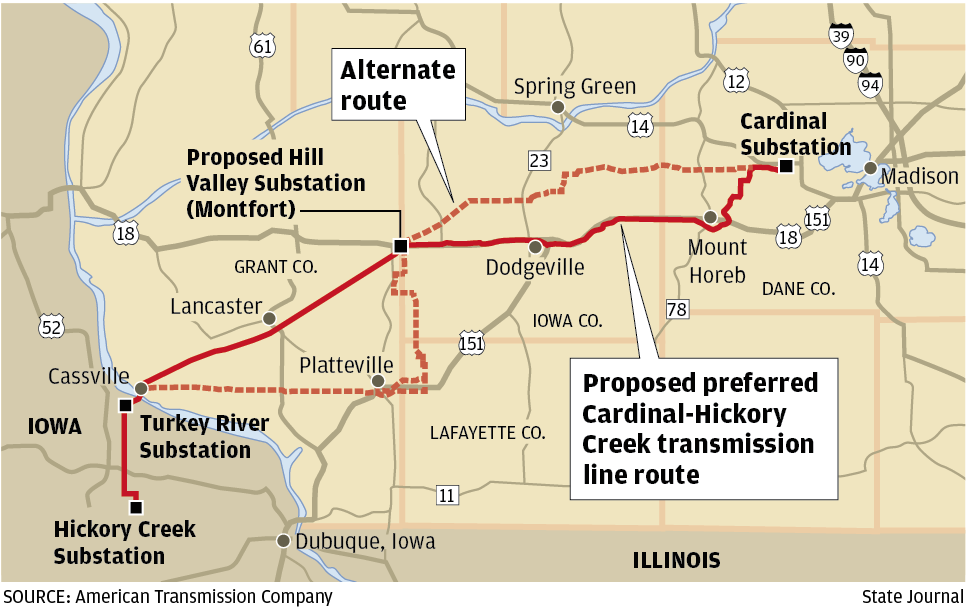 Armed with signs, talking points, and even a diorama, dozens of people showed up at the first of two public hearings Wednesday to denounce a proposed power line project through southwestern Wisconsin.
One after another they called the Cardinal-Hickory Creek power line an unneeded blight on the landscape and a detriment to the environment, property values and economic activity in the Driftless region.
...more
---
BNSF railroad has reported a train derailment 1/4 mile south of Glen Haven involving approximately 15 cars. There is no threat to public safety. US Fish and Wildlife and WI DNR are assessing environmental impact which appears to be minimal. Please avoid the area. You will not be able to see anything from Glen Haven and the Glen Haven boat landing is currently closed/inaccessible. The apparent cause was a rock/mudslide.
...more

Ken Notes: This is my fear regarding saying no to pipelines.
---

Ken Notes: Good read, It if course is about far more that oversight. We will one day figure out what CAFO`s are doing to the environment. This is not about the $660 or even the $3,270 every 5 years. This is about the potential cost of preventing or reversing the damage the way CAFO`s spread manure causes. Highly saturated untreated manure spread over long distances regardless of weather or other conditions is problematic.
---
The head of the Wisconsin Department of Natural Resources says additional scientists included under the next budget will examine chemicals known as PFAS near places where firefighting foam has been located, including the Marinette and Peshtigo areas. The agency just recently expanded the scope of its investigation into chemical contamination there related to the Tyco Fire Products` fire training center.
DNR Secretary Preston Cole said the agency will hire two positions in the coming months to focus on identifying per- and polyfluoroalkyl substances (PFAS) in groundwater and surface water. The budget also includes $200,000 from the state`s environmental fund to create a model to identify areas of likely contamination and survey fire departments about the use of firefighting foam...
...more
---

The WI Sustainable Business Council is a network of Wisconsin businesses and organizations that are interested in, or actively responding to, the challenge of sustainability.
---
An initiative by former Gov. Scott Walker's administration to use millions of dollars in state funds to subsidize a project that would generate natural gas from manure is struggling with delays and public opposition.
The project in Brown County, which has so far failed to win local approval, highlights unease over the growing tide of animal waste in some regions of the state and how best to manage manure as dairy farms grow larger....

...more

Ken Notes: This is an interesting project, but I would rather see the energy companies work with the DNR and farmers directly to develop smaller scale projects. Regarding the odor, I live 4 miles from a small CAFO and the odor from spreading has to be worse than the digestors. From a safety perspective we know that ground water is and will be affected without digestion. Finally we do not need to reinvent the wheel here, There are nearly 9,000 biogas – or anaerobic digestion – plants in Germany mostly on dairy farms.
---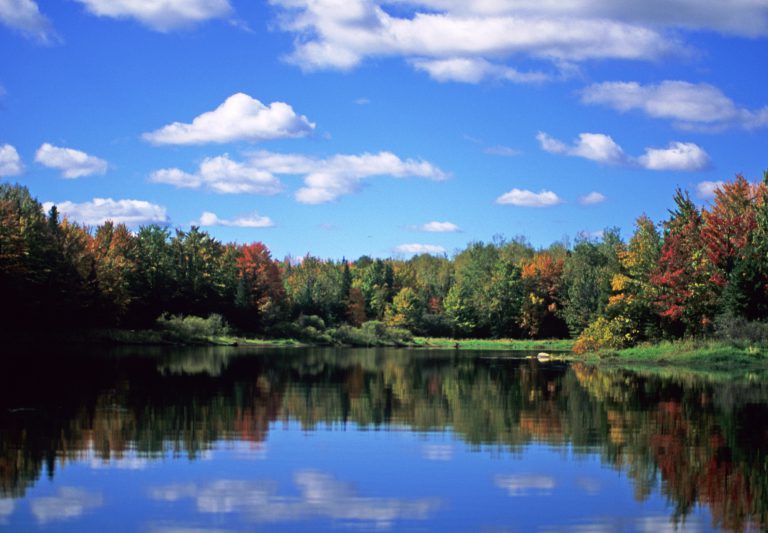 Good to see the Evers administration coordinating major agencies to begin attacking chemical pollution. As the news release notes the "DHS Has Sent New Groundwater Recommendations to DNR:
Working together to make sure the water you drink is safe, the Department of Health Services (DHS), Department of Natural Resources (DNR), and the Department of Agriculture, Trade and Consumer Protection (DATCP) have reviewed key compounds that can be in Wisconsin's groundwater and the effects they could have on health. State health officials today provided groundwater quality standards recommendations … for 27 substances to DNR as part of the state's process to protect public health...



...more

Ken Notes: The budget will have a lot to do with how well this works...
---
A
recent report finds around one-third of participating ports in the United States and Canada, including those in Duluth and Milwaukee, are keeping a detailed inventory of greenhouse gas emissions.
The tracking is part of the Green Marine environmental certification program, Wisconsin Public Radio reports . The voluntary effort was formed in 2007 for the Great Lakes and St. Lawrence Seaway.
West Coast program manager Eleanor Kirtley said the program has seen a 12% increase in the number of participants, which includes ship owners, shipyards and port authorities. The program`s overall mission, she said, is to advance environmental excellence among its 133 participants.
...more
---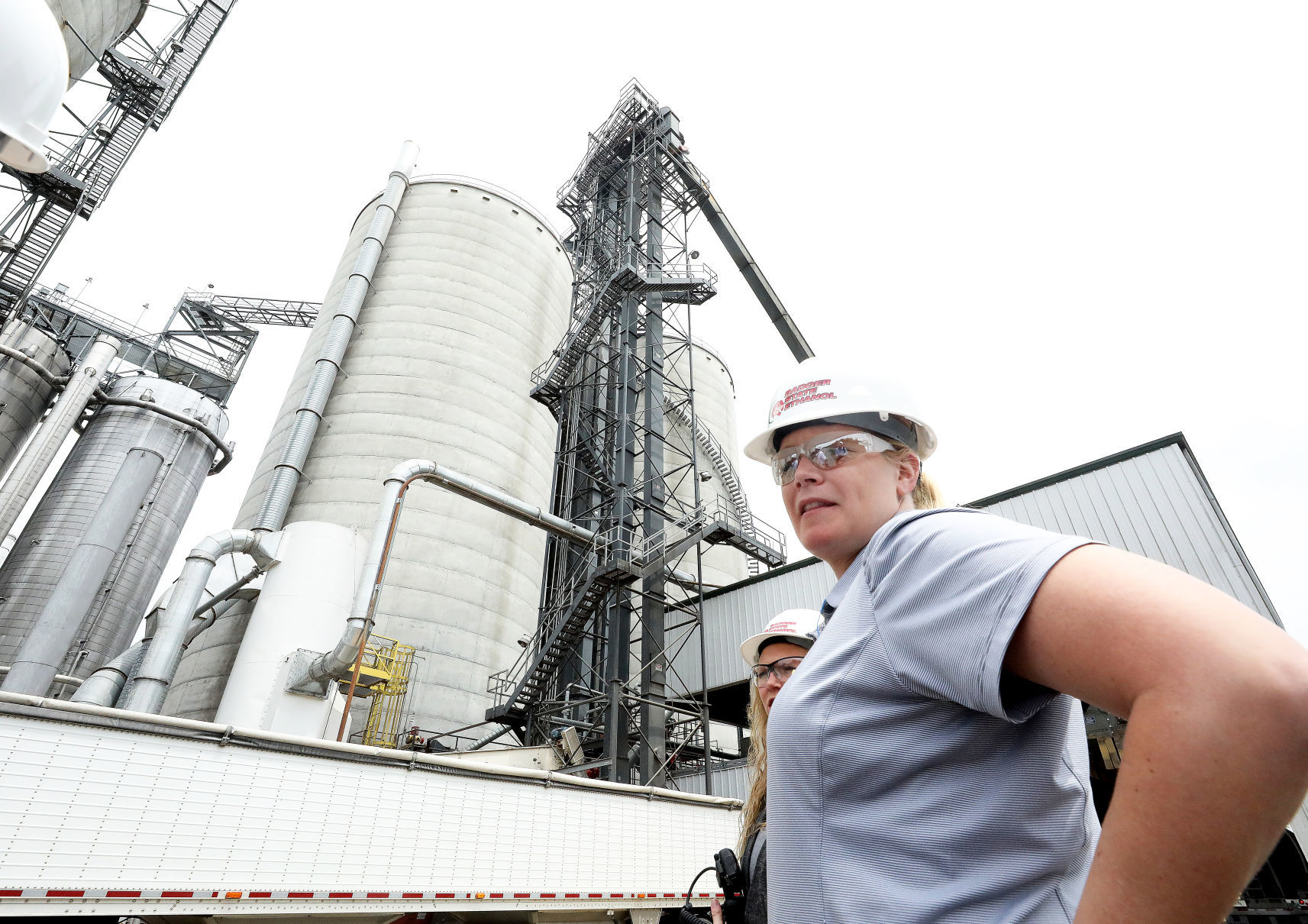 MONROE -- Wisconsin, a key state in President Donald Trump's 2016 electoral victory, has become a battleground for two key constituencies — the petroleum and biofuels industries — vying for political favor.
The American Fuel and Petrochemical Manufacturers last week launched a "six-figure" ad campaign — also airing in Michigan, Pennsylvania and Ohio — urging Trump to "keep ethanol mandates from killing our jobs."
The mandates require refineries to include increasing amounts of biofuels, typically ethanol derived from corn, in the gasoline they produce...
See Also:

...more

Ken Notes: This is an issue that is bigger that we realize and will require a systemic solution. We need to provide a market for our ag products and we need to help feed the world. I am not sure that turning corn into gas is the best use but I am sure we need to find a market for the corn we produce.
---
Links we like supporting Wisconsin`s Environment and Business. More will follow each week...
...more
Ken Notes: Share this and if you want to be included:
Call us - 608.334.2174 or Editor [at] WDNGreen.com....
---
Milwaukee officials announced plans Thursday for a local effort to meet the environmental standards of the Paris Climate Accord and address economic inequality through the creation of green infrastructure jobs.
The city`s Steering and Rules Committee announced the resolution Thursday creating a joint city-county task force to chart a path to reducing net greenhouse gas emissions to 45% by 2030 and eliminate them by 2050...
...more
---
Regulator says fixing environmental review is quicker path on Line 3.

Minnesota utility regulators will try to fix their flawed environmental review of Enbridge`s proposed $2.6 billion oil pipeline rather than take the issue to the Minnesota Supreme Court.
The Minnesota Public Utilities Commission said Wednesday it won`t petition the high court to overrule a June 3 decision by the Minnesota Court of Appeals.
The appeals court shot down the PUC`s approval of the environmental impact statement (EIS) for Enbridge`s controversial and much-delayed project, which would replace the current aging Line 3. The court deemed the EIS "inadequate," saying it didn`t properly address the effect of an oil spill in the Lake Superior watershed...
...more
---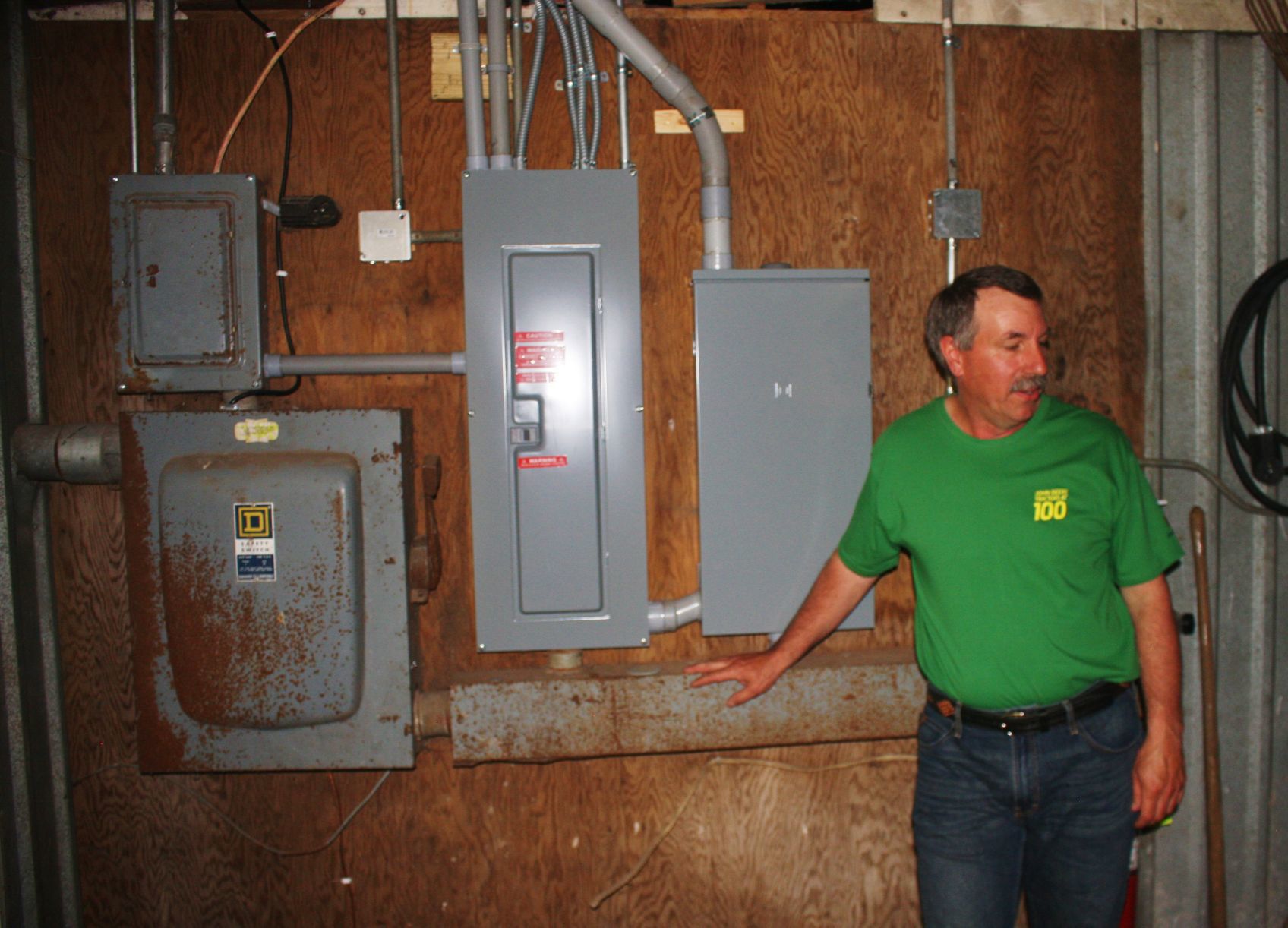 MERRILL, Wis. – James Botsford owns a ground-mounted solar array located 150 feet from his residence – because his roof wouldn't accommodate an efficient system. He chose to overbuild his system by 20 percent to accommodate expanding to electric cars in the future at his home near Wausau, Wisconsin.
Botsford was one of several at a solar-panel discussion held this past month in Merrill. A full room listened to panelists share their experience and expertise on the practical aspects of investing in renewable energy.
Nathan and Lynette Wolosek are cash-crop farmers from near Wisconsin Rapids, Wisconsin. They attended because they hope to take advantage of grant money available for renewable-energy investment. They raise potatoes, sweet corn, green beans and sweet peas for canning, along with a small herd of grass-fed beef. 44The couple also has a small-scale apple orchard and vineyard for personal use. They farm 2,500 acres as part of a family corporation consisting of three brothers, three uncles and Nathan Wolosek's mother...
...more
---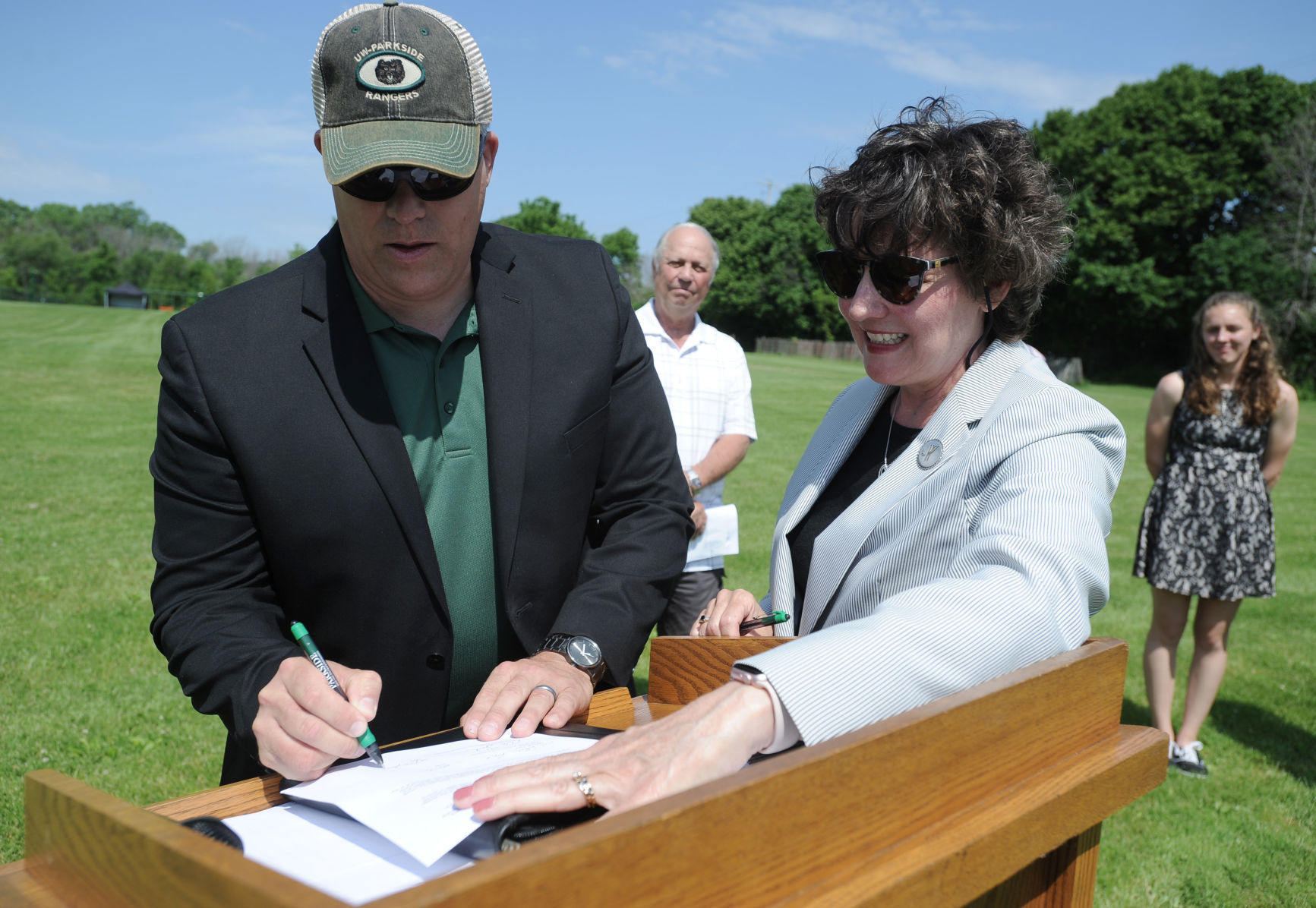 A partnership to enhance the natural habitat near the University of Wisconsin Parkside generated a lot of buzz Tuesday.
Representatives with the Root-Pike Watershed Initiative Network and UW-Parkside officials discussed restoring and enhancing pollinator areas at the Wayne E. Dannehl National Cross Country Course.
Dave Giordano, executive director of the Root-Pike WIN, said the effort underway is described as a "patch" effort, specifically the rusty-patched bumblebee.
...more
---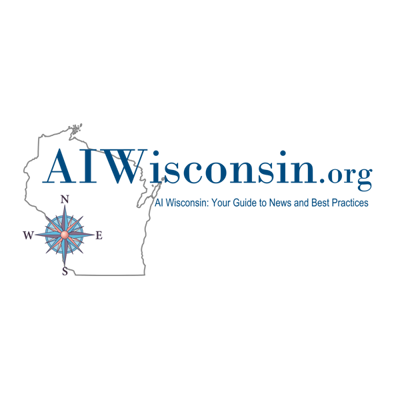 Ten thousand of environmentally minded business professionals, 500+ News outlets and reporters, and even a treehugger or two now read WDNGreen each week. Thank you!
Please
share WDNGreen with a friend
...
WDNGreen Network of Links
... or
Search WDNGreen
...
Ken Harwood
Advocating for Wisconsin
Editor [at] KenHarwood.com
608.334.2174
...more
---
Automaker Porsche is leveraging the benefits of organic materials in automotive manufacturing applications. The new 718 Cayman GT4 Clubsport features body parts made of natural-fiber composite materials developed in the Application Center for Wood Fiber Research HOFZET, which is part of the Fraunhofer Institute for Wood Research, Wilhelm-Klauditz-Institut WKI, together with the Institute for Bioplastics and Biocomposites IfBB of Hannover University of Applied Sciences and Arts...
...more

Ken Notes: Fun read and if Porsche is looking for a test driver for the 718 Cayman GT4 Clubsport, I am willing to make the sacrifice...
---
Dive Brief:
Waste Management is seeking approval from the Wisconsin Department of Natural Resources (DNR) for a proposed expansion of the Orchard Ridge Landfill,

as reported by the Milwaukee Journal Sentinel

.



The project, which would follow a previous expansion approved by the state in February, calls for a somewhat unorthodox approach: the company would excavate 1.3 million cubic yards of waste from an unlined Superfund site on the property and move it

to the newly-constructed expansion.



While Waste Management has emphasized the environmental benefits of eliminating a Superfund site, a local group is raising doubts.

"What we are concerned about is protecting the environment, protecting the health of people and ensuring there is full public participation," Charlene Lemoine, an activist with the Waukesha County Environmental Action League, told the Journal Sentinel.

Opened in 1994, the 388-acre Orchard Ridge Landfill (part of a larger 725-acre property) was slated for retirement within the next year — but Waste Management`s proposed expansions may breathe new life into Wisconsin`s largest disposal site....
...more

Ken Notes: What are our other options here???
---
We try to include links to help you consider your GREEN economic development options in Wisconsin. Businesses feel free to send us your information here.
...more
Ken Notes: Feel free to include this link and logo on your website. Our Tools and Resources are always a
click
away. Also a new easy to use address:
www.WDNGreen.com/tools/
---
This is the ninth annual State of Wisconsin Sustainability Report... For the last 9 years Tom Eggert has championed his students at UW Madison to write an annual report that is a snapshot of Wisconsin's successes, challenges and opportunities. In the spirit of progress, this report is crafted to bring awareness to how Wisconsin measures up across the triple bottom line, that is, economically, ecologically and socially. By highlighting the strengths and opportunities that exist in our state, we can build a constructive dialog about where we need to improve and prioritize not only our goals, but also our resources.
...more

Ken Notes: I forgot to include this last week and it is a must read!

Tom is retiring so we need a class or group to produce this report going forward. ATTENTION NELSON INSTITUTE are you listening, a great project, a great learning experience, a great opportunity to work with business and industry in the state... I`m just saying....
---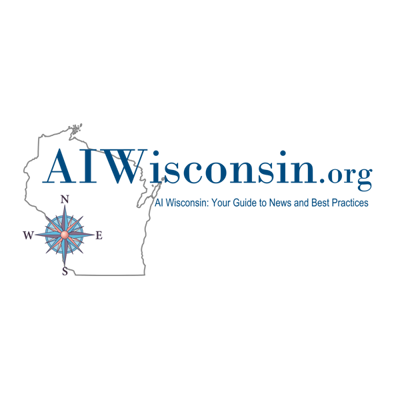 An agenda for the new administration...
An overriding principal - Restore Wisconsin to the bipartisan national environmental leadership it once enjoyed...
Building and Design

Work with developers, architects, communities, and business to ensure the highest and most cost effective Green building practices are used in new development.

Expedite projects who guarantee the best environmental practices and make sure the systems are in place to ensure this. Trust but Verify.
Avoid costly mandates and restrictions that will move businesses to other states or regions.

Mining

Explore the restoration of the sulfide mining moratorium or...

Work with counties to create and enforce new mining regulations, restrictions and enforcement.

Delay approval of any new mines until counties have their regulation policies in place.
Restore DNR environmental staff and expertise to levels that can review any requests in a timely manner.
Require a site reclamation fund be established from the onset of any approved project with a plan in place for complete site reclamation.
Allow municipalities to enact special utilities in lieu of or in addition to regular taxes for issues like impact on roads, utilities, infrastructure, and public safety.


Renewable Energy and Fuels

Work with the utilities, business and communities to encourage the use of renewables, reduced carbon output, and better reporting and measurement.
Establish a PSC willing to work with business and power companies while progressing to a lower carbon renewable future.

Do not impose legislative mandates on renewables but rather incentivize use of new technologies while maintaining an open dialogue among all parties involved.


Our Watersheds and the Great Lakes

Become a strong partner in Great Lakes–St. Lawrence River Basin Water Resources Compact.
If water is removed from the watershed, require that it be returned cleaner that it was taken. Again make sure DNR has the resources to monitor and ensure this policy.


Land Use and Transmission / Pipe Lines

Require the need and or profit for new systems to Wisconsin citizens. If a system like tar sand or electricity is for other states or regions, require that the land uses benefits all citizens in our state in lower utility costs, additions public facilities and reduced air and water pollution.
Require that any new system create an environmental offset equal to or greater than the land they take. This can be done in two ways: One additional Parks, Public Lands, Trails, Access to Waterways, Etc. OR Two reduced carbon emissions through the elimination or older less efficient production facilities or the conversion to renewable or exponentially lower emission fuels.


CAFO`s and Agricultural Issues

Address and regulate CAFO`s like the "cities" that they are.

Develop regulations and controls to address the scale of effluent that these facilities produce.
Consider using CAFO`s as a model for new waste treatment like digestion and pasteurization.

Preserve the small farm in Wisconsin by encouraging sound environmental practices in a cost effective way.

Work with all farms, businesses, and communities to improve watersheds, runoff and source point pollution focusing on results rather that penalties or mandates.


Transit and Mass Transit

Improve our transit and shipping corridors like rail and interstate access to encourage Wisconsin to become an efficient distribution hub for the Midwest.
Encourage communities to adopt new and more efficient mass transit systems.
Encourage the use of more efficient buses, trucks and vehicles in the state.


ECO Tourism

Explore ECO Tourism as an option to preserve our vast agricultural heritage and natural waterways and woodlands.
Allow ECO TIF financing to pair tourism development with land and watershed preservation.

...more

Ken Notes: Just a few ideas, please feel free to pick and choose then share with those on both sides of the isle that will be making decisions.

We now have an opportunity to grab the pendulum in the middle and make a real long term difference in how we manage our resources and what kind of Wisconsin we leave to our grandchildren!

These are personal viewpoints shaped by your feedback. They are not the positions of my sponsors or partners.
---
Coverage of local and national eco news for commercial development, home, transportation, food and community. We search for environmentally friendly news that makes economic sense for Wisconsin.
ONLINE HERE
. Please share with a friend. To receive WDNews GREEN on Monday of each week as an email you must subscribe -
secure link to subscribe is here
.
Want to comment, or have an idea:
Ideas[at]WisconsinDevelopment.com
We may now need to build a coalition that is willing to lobby from a "greener" yet pro business perspective. Lots of HUGE issues: Sand Mining, CNG, LEED Alternatives, Focus On Energy, LED Lighting R&D, Cleaner Power Generation, Recycling, Power Lines, Electric Cars, Wind, Solar, Bio Fuels, Digestors, Green AG, Business Incentives...And of course the Greenest and Happiest of Holidays to you!
Please consider sponsoring WDNGreen!
WDNews GREEN will be emailed on Mondays, included in WDNews on Thursdays, and online all the time at: WDNGreen.com Each week we will find 10 to 20 articles from Wisconsin and across the Nation dealing with environmental issues. Our goal is to promote environmental excellence from a sound business perspective.
Our resource guide at the bottom of this publication will continue to grow, and you may add links, suggest articles, include your press releases, or comment by
eMailing Me
. As always thanks for reading, and if you would like to sponsor or get involved call 608.334.2174...
...more
Ken Notes: Please forward this to friends and colleagues who have an interest in our economy and environment.
You may eMail Me Here
.
Start Week: 25 - Query String:SELECT * FROM wdngreen WHERE `issue` > 25 and volume = 7 OR `issue` > 90 ORDER BY sortorder