---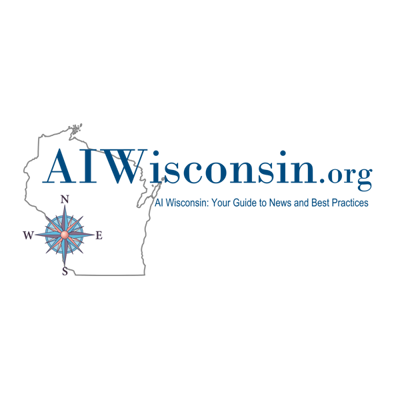 Ten thousand of environmentally minded business professionals, 500+ News outlets and reporters, and even a treehugger or two now read WDNGreen each week. Thank you!
Please
share WDNGreen with a friend
...
WDNGreen Network of Links
... or
Search WDNGreen
...
Ken Harwood
Advocating for Wisconsin
Editor [at] KenHarwood.com
608.334.2174
...more
---
Mark your Calendars! We are excited to announce that our 11th annual Wisconsin Sustainable Business Conference will be held on Thursday, December 13th 2018. This year, the conference will be hosted at the Monona Terrace, and sponsored by Wisconsin Manufacturing Extension Partnership (WMEP).
Over the past decade, we have seen the demand for sustainable practices sky rocket. As a result, we have seen innovative new business practices enacted to promote sustainable agendas. The institution of such practices, especially within our home state of Wisconsin, have inspired this year's theme, "Sustainably Forward". We look forward to hearing from outstanding speakers from across the state, and what they are doing to make sustainability a priority within their organizations.
...more
---
October 24 – 25, 2018
The Ingleside Hotel
2810 Golf Rd, Pewaukee, WI 53072, USA
Description:
Join FET for Environment 2018 - a 2-day conference and exhibition highlighting environmental compliance, safety issues and more.
Contact FET at 262-437-1700 for information...
...more

Ken Notes: I`ll be there!
---
Before heading to class, Jenessa Gilarski tucks silverware, a nonbreakable plate that belonged to her grandmother, a silicone straw, a water bottle and a stainless steel travel mug in her backpack.
The daily ritual is to avoid plastic.
Fueled by concerns over the environment — underscored by a new United Nations report on the imminent effects of climate change — dramatic changes are taking place on college campuses, whether in the construction of buildings or the habits of students like Gilarski.
...more

Ken Notes: I recently served on a panel for the FET (Federation of Environmental Technologists) annual conference. The best give away in the exhibition hall were the stainless steel straws from PEGEX a system to track hazardous waste.

I am not sure we can ban straws but if we try we should be able to reduce our refuse stream exponentially. Our president is imposing tariffs on items we need, what if they imposes a tariff on packaging by weight and then gave the proceeds to recyclers and landfills. At least then we would see some cause and effect benefits (i.e. less packaging and landfill funding).
---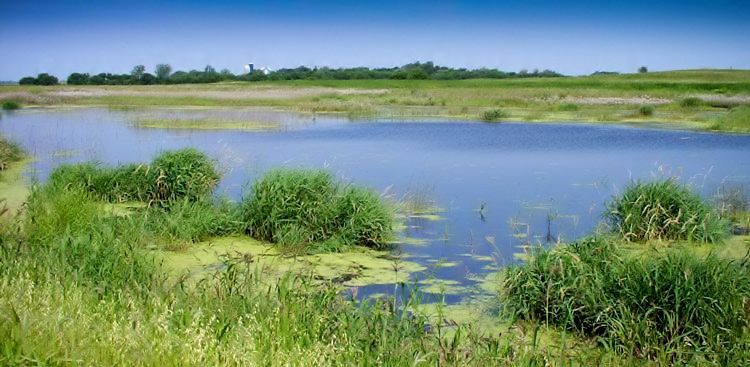 Candidates for Wisconsin governor and attorney general are offering voters clear-cut choices about the state's role in protecting natural resources and reducing the threat of climate change...
...more

Ken Notes: An overview with some concerns on both sides. Regardless of the winner tomorrow, we need to work with business to move the State into a leadership role on environmental policy and more importantly environmental practice. I am especially interested in working with the power companies as they expand their renewable portfolio and reduce their dependence on carbon. I like the direction they are headed and believe they do not need mandates or removal of emission standards to get there.
---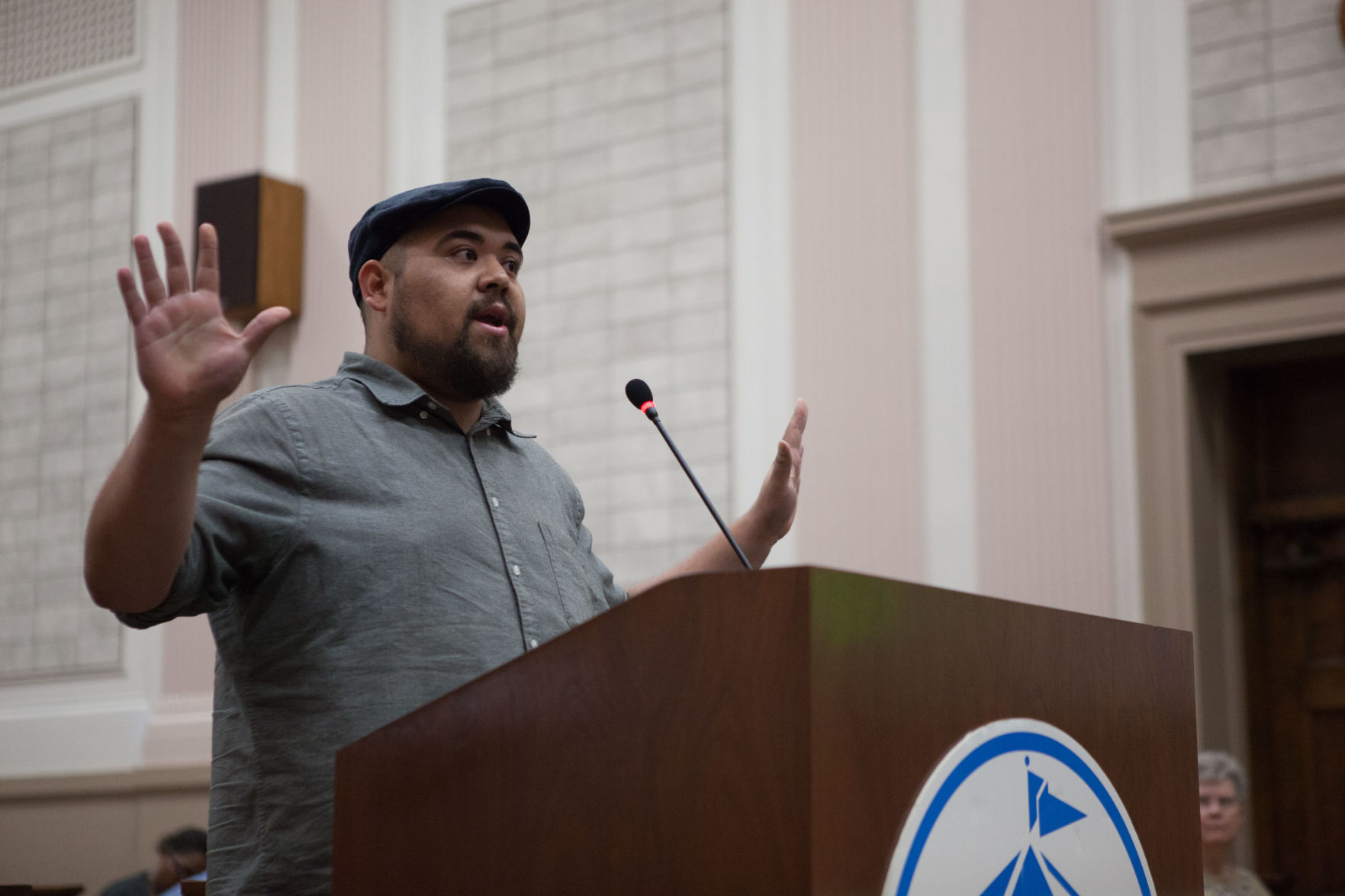 MOUNT PLEASANT — On Tuesday, representatives from Greening Greater Racine, the Sierra Club and the Clean Power Coalition of Southeast Wisconsin delivered 621 petition signatures to We Energies, in favor of a massive solar array at the Foxconn campus in Mount Pleasant.
"Foxconn recently announced it would open a Smart Cities Innovation Center in Downtown Racine. It is inconceivable that a Smart City would be powered by fossil fuels, particularly coal," said Tom Rutkowski, chairman of the Sierra Club Southeast Gateway Group. "Clearly, the cities of the future will be powered by renewable energy....
...more

Ken Notes: Here is an alternative idea. Why not work with WE and ask that they substantially increase their renewable product somewhere on the grid to more than offset the needs of Foxconn, in addition we could ask for a reduction in coal production to offset the emissions from the new Foxconn plant. We can also clear the regulatory paths for decommissioning or converting plants and help find land for new facilities. I`ll bet we could get them on board... Just a thought...
---

RACINE, Wisconsin, Oct. 29, 2018 /PRNewswire/ -- Today, SC Johnson is announcing a new partnership with Plastic Bank, one of the leading organizations working to reduce the global crisis of ocean plastic, to help increase recycling rates in impoverished communities across Indonesia while addressing the challenges of poverty.

Experience the interactive Multichannel News Release here:
https://www.multivu.com/players/English/8431552-sc-johnson-ocean-plastic-bank-recycling-centers-indonesia/

The Original press release is here!

Ocean plastic is a global crisis, with the equivalent of one dump truck load every minute entering the world`s oceans, mainly from Asian countries.i At the same time, many communities affected by plastic pollution face high levels of poverty...
...more

Ken Notes: I hope SC Johnson can attract other companies to the cause. This is a world problem requiring world wide solutions. Thanks SCJ!
---

WGBA has combined forces with the U.S. Green Building Council (USGBC) and together we will pilot a new model for USGBC chapters and local market engagement...
---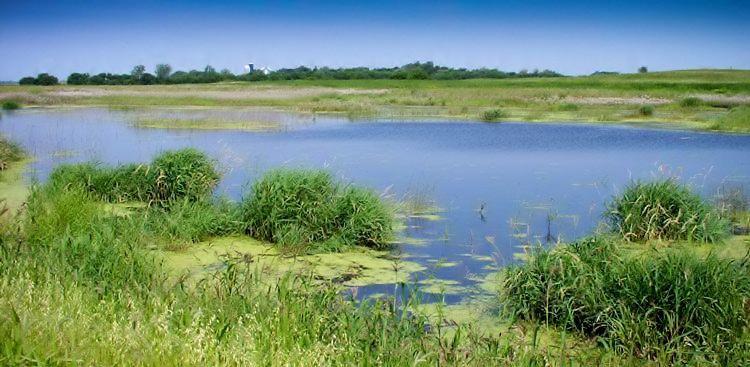 Candidates for Wisconsin governor and attorney general are offering voters clear-cut choices about the state's role in protecting natural resources and reducing the threat of climate change.
Republican Gov. Scott Walker has been at the center of an ambitious eight-year culling of environmental regulations long disparaged by businesses, while Republican Attorney General Brad Schimel in his first term issued a formal opinion that prompted a significant streamlining of ground water protections sought by farming interests.
Their Democratic opponents on the Nov. 6 ballot have vowed to reverse several of those policies.
...more

Ken Notes: Good read, I still remain on the record neutral. I would ask both candidates to work with business, federal government, and environmentalists to create policy that protects our waters, air and land. Give DNR the staff and resources to evaluate effluent, air quality, and permitting and then ask them to work with companies to improve their environmental efforts. Don`t penalize - prioritize!
---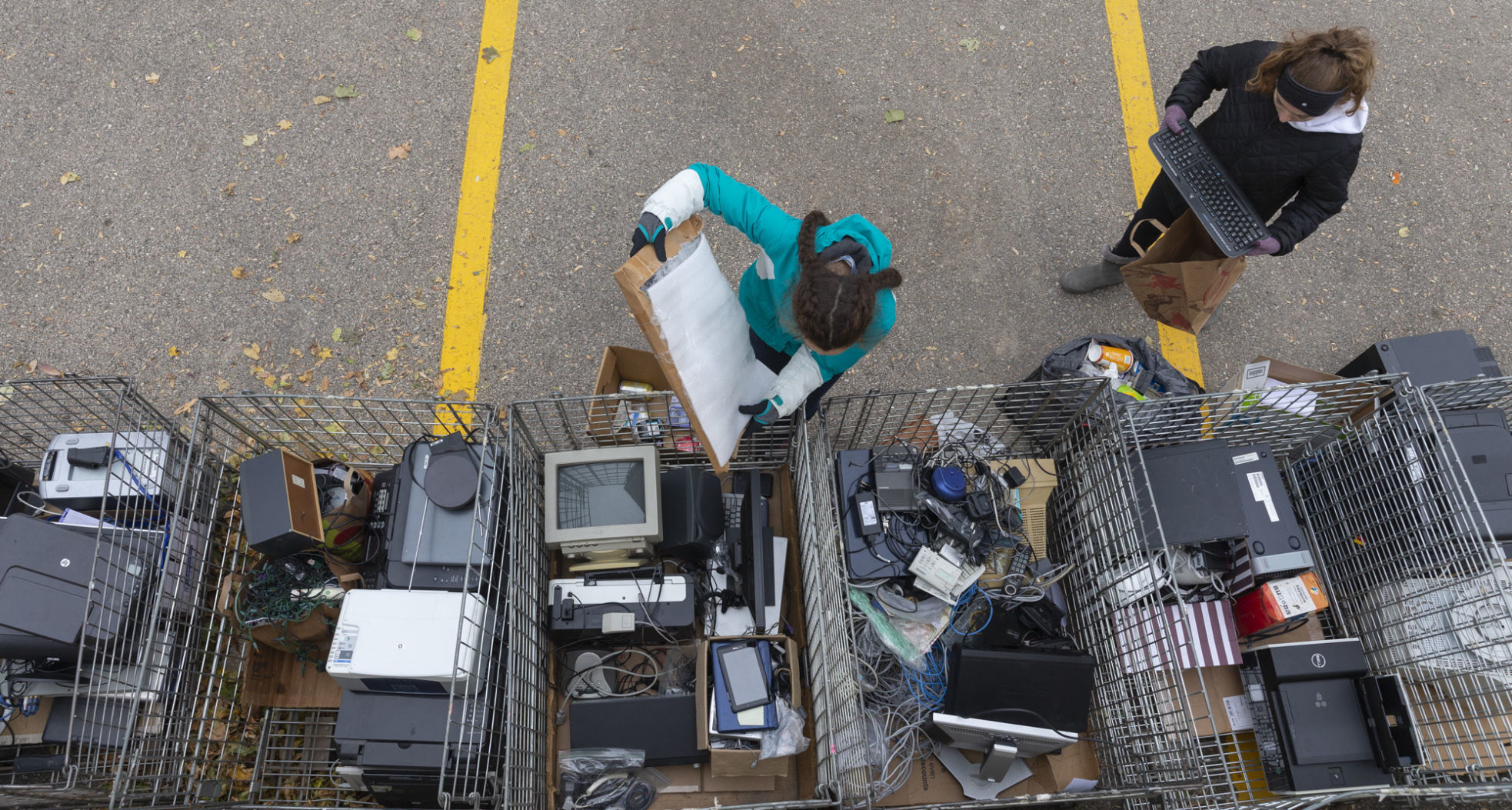 SCHOOL SPOTLIGHT | WEST HIGH SCHOOL
One of the most eye-catching donations at the West Green Club's electronics waste recycling drive was a TV manufactured long before the high schoolers were born...
...Anyone could bring in an item and make a donation. Club members said about half the people donated in amounts from $1 to $40. The event, which is held once or twice a year, tends to raise about $1,000 but raised $805 this time...
...more

Ken Notes: Good idea and I hope we can see more schools creating solar grids on campus, in fact this would be a great partnership for the power companies to expand on.
---
ARMENIA, Wis. — The groundwater that once ran cool and clean from taps in this Midwestern farming town is now laced with contaminants and fear. People refuse to drink it. They won't brush their teeth with it. They dread taking showers...
...There are no precise water-quality surveys of the galaxy of private wells that serve 43 million people in the United States, but sampling by the United States Geological Survey has found contamination in about one of every five wells....
...more

Ken Notes: This could become a major issue moving forward but we are currently focused on pointing fingers and denial rather than seeking solutions. We need testing, cause and effect research and treating affected wells. We also need to implement best practices for potential problem areas like CAFO`s and deep well use in agriculture and manufacturing.
---
Solon Springs School District is turning to the sun for both energy and education.
The Public Service Commission of Wisconsin (PSC) has awarded the district a $124,500 grant, half of the cost of installing a 100 kW rooftop solar array. The array is expected to generate 44 percent of the school`s electricity, saving the district about $12,600 annually...
...more

Ken Notes: Thumbs up...
---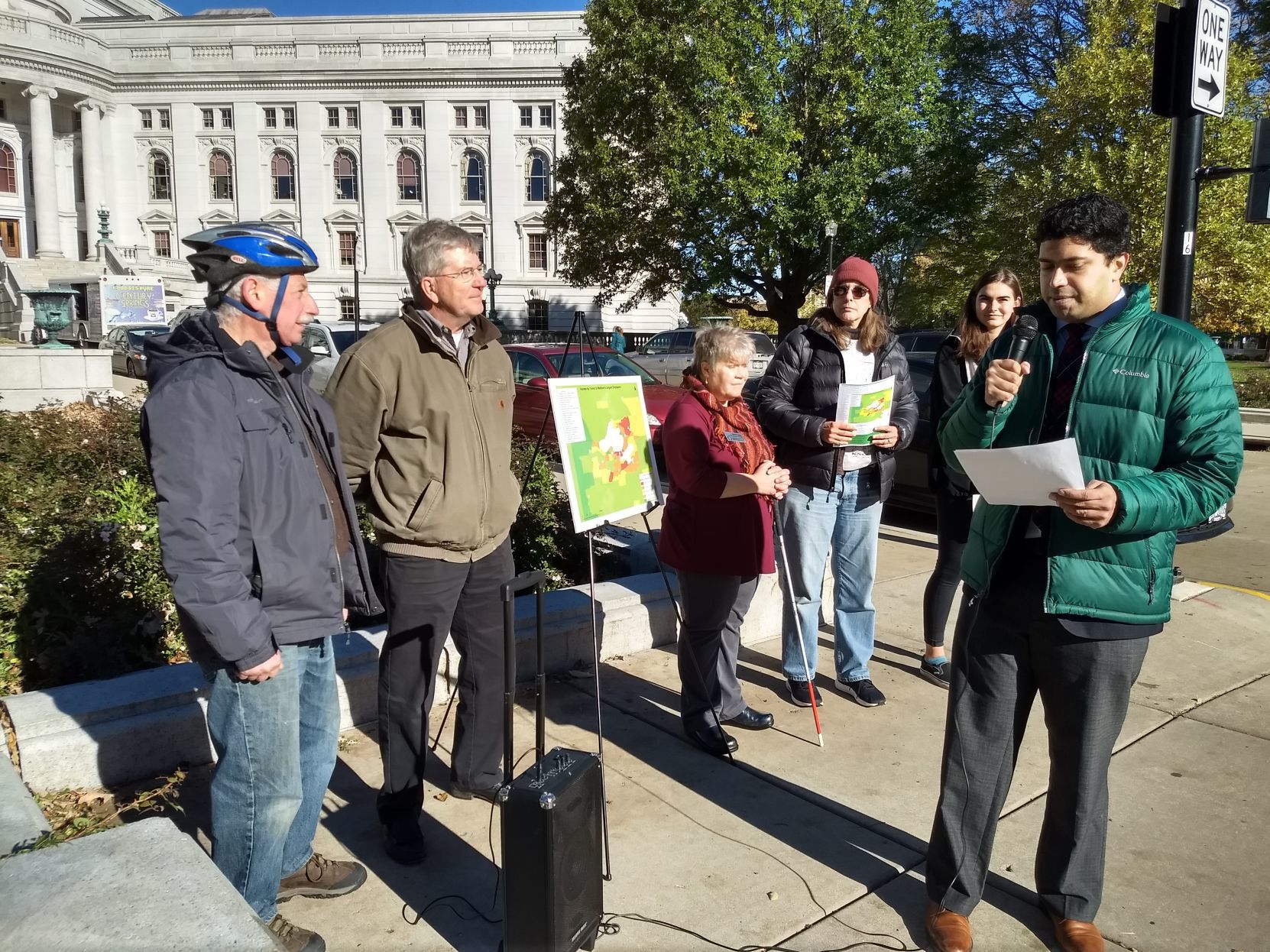 Denise Jess was born legally blind, so driving was "never an option," she said. She can use the Madison Metro Transit system to get to work, the grocery store or friends' houses, but "the toll is huge."
Her doctor's appointment might be just a 15-minute car ride away, but it could take her an hour-and-a-half to get there on the bus. Then, after a 20-minute appointment, she has to turn around and get back on the bus home.
Increased travel time can mean less energy, time with friends and family (which can mean higher childcare costs) and even less time to cook healthy food, Jess said. She's not alone. Roughly 670,000 people in Wisconsin have a disability, many of whom rely on public transportation because of that disability or poverty, Jess said.
...more

Ken Notes: What we fail to address is the economic model that drives our transit system. As long as we focus on smaller rider groups even though their needs may be exponentially higher, not serving the mainstream and business client means we will not have the revenue they can bring to the system. If we worked with the airport, hotels, burbs, downtown, and companies to provide profitable systems we could address markets dependent on mass transit far more effectively.

Think if it this way, if Uber had started out as a get grandma to the store company they would not have grown to a 72 Billion dollar company that is a reliable way to get grandma to the store not to mention the potential to get her on on demand hot meal at home. This is done without federal supplements -- what if we partnered with Uber to give grandma a ride for free in a Toyota Hybrid???
---
The city of St. Paul is a big winner when it comes to climate action — and that's according to one of the 12 richest people in the world.
Former New York Mayor Michael Bloomberg — a businessman, philanthropist and possible presidential candidate — joined St. Paul Mayor Melvin Carter and Minneapolis Mayor Jacob Frey on Monday to announce that Minnesota's capital city is one of 20 municipalities across the country to be awarded resources and technical support to achieve ambitious climate goals...
...more

Ken Notes: Interesting! How can we get Mayor Bloomberg investing in Wisconsin??
---
Advisors, parents, alumni and hundreds of Wisconsin Association of FFA students are setting travel plans and preparing for the 91st National FFA Convention in Indianapolis Wednesday, Oct. 24 - Saturday, Oct. 27.
Tours, workshops, awards, speakers, national competitions, and many other opportunities are available for all attendees at National FFA Convention, a highly anticipated event. A concert from country star Garth Brooks and National FFA Organization's newest initiative, the Blue Room, are highlights of the event.
...more
---
Miron specializes in providing innovative pre-construction, construction management, design-build, general construction and industrial services.
---
Dive Brief:
Minnesota regulators on Monday voted 3-2 to approve a 550 MW natural gas plant in Wisconsin after rejecting a last minute petition for environmental review by a Native American environmental group, Honor the Earth.

The proposed $700 million Nemadji Trail Energy Center (NTEC) will be co-owned by Minnesota Power and Dairyland Power Cooperative, serving customers across northeastern Minnesota and western Wisconsin. In July, an law administrative judge recommended the proposal be rejected, saying Minnesota Power did not adequately prove the purchase was "needed and reasonable."

The gas-fired plant has faced opposition from environmental and consumer groups who say it is "unneeded and unreasonable" from both a ratepayer and an environmental perspective, Leigh Currie, a senior staff attorney from the Minnesota Center for Environmental Advocacy (MCEA), told Utility Dive....
...more
---
BIRMINGHAM, Ala. (AP) — A former Alabama coal executive and a former partner in a prominent law firm are going to federal prison for bribery.
A federal judge sentenced former Drummond Co. executive David Roberson to 2½ years in prison during a hearing Tuesday in Birmingham. U.S. District Judge Abdul Kallon also sentenced former Balch & Bingham partner Joel Gilbert to five years in prison.
Both men were convicted in a conspiracy to bribe former state legislator Oliver Robinson, who previously was sentenced to nearly three years.
Robinson took a $375,000 contract while serving in the Alabama House and used his influence to oppose Environmental Protection Agency efforts to prioritize a federal Superfund site in Birmingham...
...more

Ken Notes: I am not suggesting anything illegal in Wisconsin, but we are seeing contributions and outside spending in smaller local elections, and to be honest this scares me. It started with sand, power and pipe lines, and now metal mining -- this is not good for politics, the State or our grandchildren.
---
The closure of coal-fired power plants across the United States is currently on track to set a new record this year, with at least 22 plants in 14 states worth 15.4 gigawatts (GW) going dark, according to a new report published by the Institute for Energy Economics and Financial Analysis...
...more

Ken Notes: Great read! We need to stay on track in addition we need to provide alternative jobs to the few employees we are actually replacing.
---
Minnesota regulators heard arguments Thursday for a proposed $700 million natural gas plant in Superior but put off a decision on whether to allow Minnesota Power to build the plant with Dairyland Power Cooperative.
The Public Utilities Commission announced Wednesday that it would not rule on the Nemadji Trail Energy Center until it first decides whether to require an environmental review of the project...
...more
---
The Milwaukee Bucks have achieved a first with their new arena: Fiserv Forum will be the world's first bird-friendly sports and entertainment venue, upon completion of the Bucks' application for LEED Silver® certification.
This is a significant victory for bird conservation because up to 1 billion birds die annually after colliding with glass in the United States. Scientists estimate that this staggering total likely accounts for 5 to 10 percent of the birds in the United States and contributes to ongoing declines in bird populations across North America....
...more
---
Minnesota Regulators Weigh Whether To Let Minnesota Power Team Up With Wisconsin`s Dairyland Power Cooperative To Build Natural Gas Power Plant
Minnesota regulators are weighing whether to let Minnesota Power team up with Dairyland Power Cooperative in Wisconsin to build a new natural gas power plant in Superior, just across the border from Duluth.
Minnesota Power, which covers roughly a third of the state — from Little Falls in the south to International Falls in the north and over to Duluth and up to Canada — serves residential customers, big paper mills and taconite plants in the northeastern quadrant of Minnesota...
...more

Ken Notes: There will need to be a production option to work with solar and wind to maintain steady power. Of course the plant will do far more than this and my guess is you will see production headed east where demand is highest. I wish we could discuss all the options in an open forum... Stop laughing...
---
SCS - At the forefront of sustainable environmental solutions for over 40 years
---
An environmental impact study conducted by the Federal Highway Administration and Wisconsin Department of Transportation found that a four-lane expansion of State 23 is needed for efficiency and safety.
The Federal Highway Administration and Wisconsin Department of Transportation signed the "WIS 23 2018 Limited Scope Supplemental Environmental Impact Statement and Record of Decision" Monday, which will allow for "final design and construction" to begin in Fond du Lac and Sheboygan counties, according to a press release from the department...
...more

Ken Notes: We tend to consider these links in a bubble and mass transit is on the outside which is too bad. Also labeling 1000 Friends just an environmental group is not really fair.
---
Sunlight can do lots of useful things. It can make plants grow. It can allow solar panels to make electricity. And it can be used to heat stuff up to extremely high temperatures. That last one is what makes concentrated solar power possible. According to a report in Science Daily, "Concentrated solar power plants convert solar energy into electricity by using mirrors or lenses to concentrate a lot of light onto a small area, which generates heat that is transferred to a molten salt. Heat from the molten salt is then transferred to a "working" fluid, supercritical carbon dioxide, that expands and works to spin a turbine for generating electricity."...
...more
---
I was glad to learn the Minnesota Environmental Quality Board requested further environmental review of Minnesota Power`s proposed 550-megawatt, gas-fired power plant ("PUC delays natural gas plant vote; Duluth hearings will go on," Oct. 17).
I believe the objections of Native Americans and environmentalists are valid; and if 11 major industrial users object on the grounds that there are less expensive ways to provide reliable power, an economic argument is also supported...
...more

Ken Notes: I support gas plants as a bridge and supplement to a renewable system. This project is big but will replace some coal which I believe is a better solution. The need here may be a compromise that places on the path to more renewables. What about a trade system that allows gas only if a offsetting use of solar and wind and reduction of coal plants is in the mix. To ask that we just jump to 100% renewables is I believe a bridge too far.
---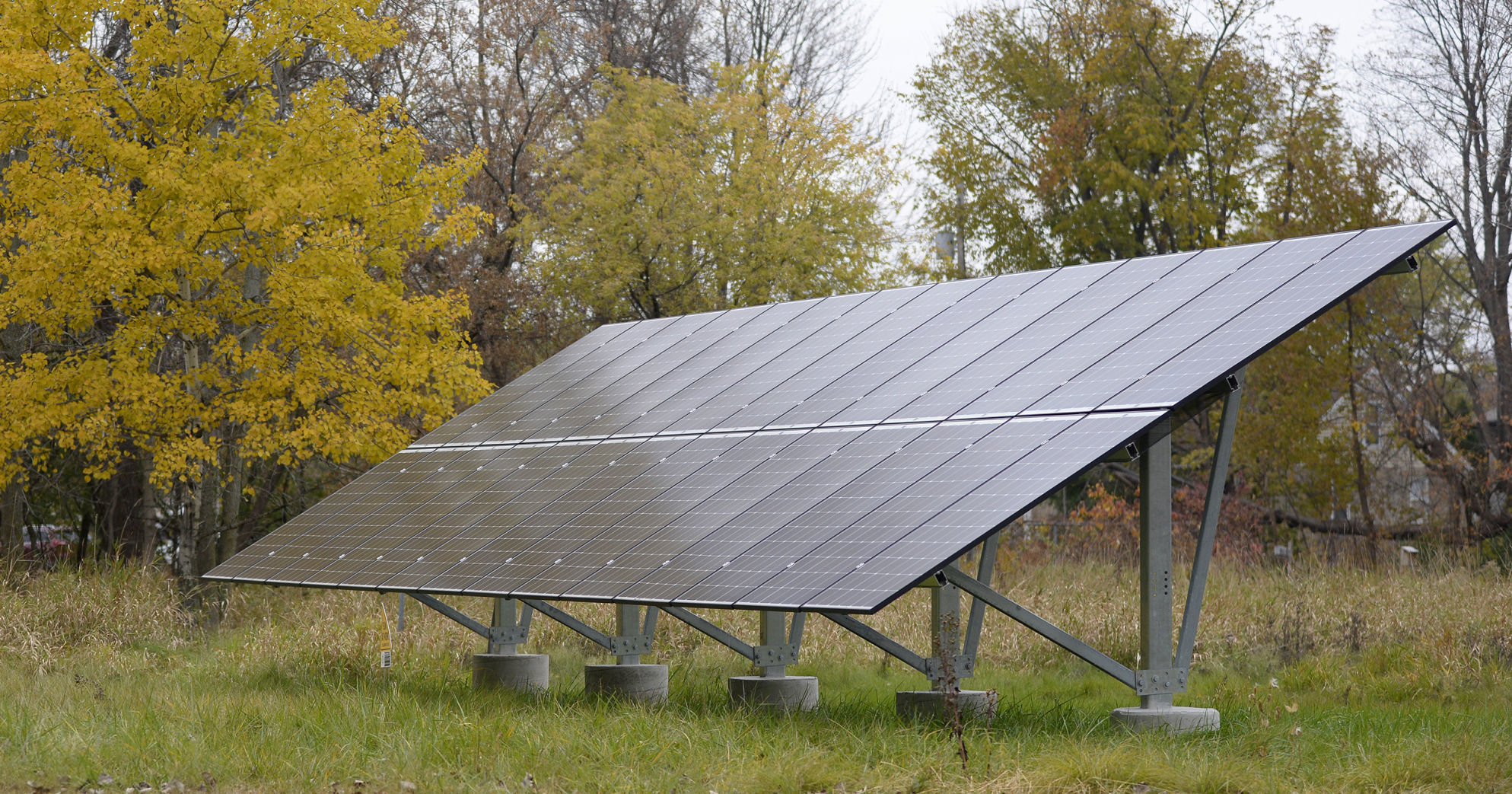 Heckrodt Wetland Reserve in Menasha recently celebrated the installation of solar panels.
Eland Electric's completion of the 19.6 kilowatt system translates to an offset of 5,000 pounds of CO2 emissions, or the equivalent of planting 126 trees.
"Heckrodt Wetland Reserve is excited to include energy conservation in our environmental message," said Tracey Koening, executive director at the nature reserve. "The Renew Wisconsin Solar for Good grant allowed us to double the size of our solar array, permitting us to practice our Earth Day Every Day message."...
...more
---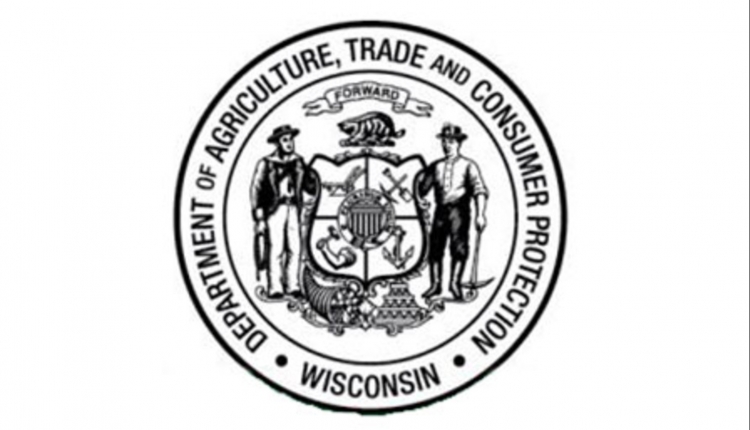 Farmers whose land may be affected by the proposed Cardinal-Hickory Creek power line in southwest Wisconsin should attend one of three November meetings, where they will be able to talk with staff from the Wisconsin Department of Agriculture, Trade and Consumer Protection, the organization preparing an agricultural impact statement for the project.
American Transmission Co., ITC Midwest and Dairyland Power Cooperative have applied to the Wisconsin Public Service Commission to build a new substation and an electric transmission line from Middleton in Dane County to Dubuque County, Iowa. Whether or not the project will be built and the route for the 345 kilovolt line will be determined by the Wisconsin PSC. Staff from the Commission and DNR will also be at these meetings for questions and comments....
...more
---
Ag Insurance does not often cover CAFO waste or pollution liability
I have an optimistic streak that used to border on naiveté. As a young lawyer I felt that the purpose of insurance was to insure. That was the naiveté of my youth showing itself in full color. Let us please recognize that the purpose of insurance is not always to insure. A "well written" insurance policy is created to avoid insuring that which the insurance policy writer prefers not to insure. I ran into this in a court case early in my career when I asked for coverage on an insurance coverage question I thought surely the court would support. It did not. Fortunately I had a helmet on when I hit that wall...
...more

Ken Notes: This will be tested and my guess is that the author is correct it will not be there. CAFO`s are most likely not asked to show proof of insurance as to pollution liability and my guess is that it would be difficult to obtain this insurance if the were. If I were a county I might be asking for proof of this, just a thought.
---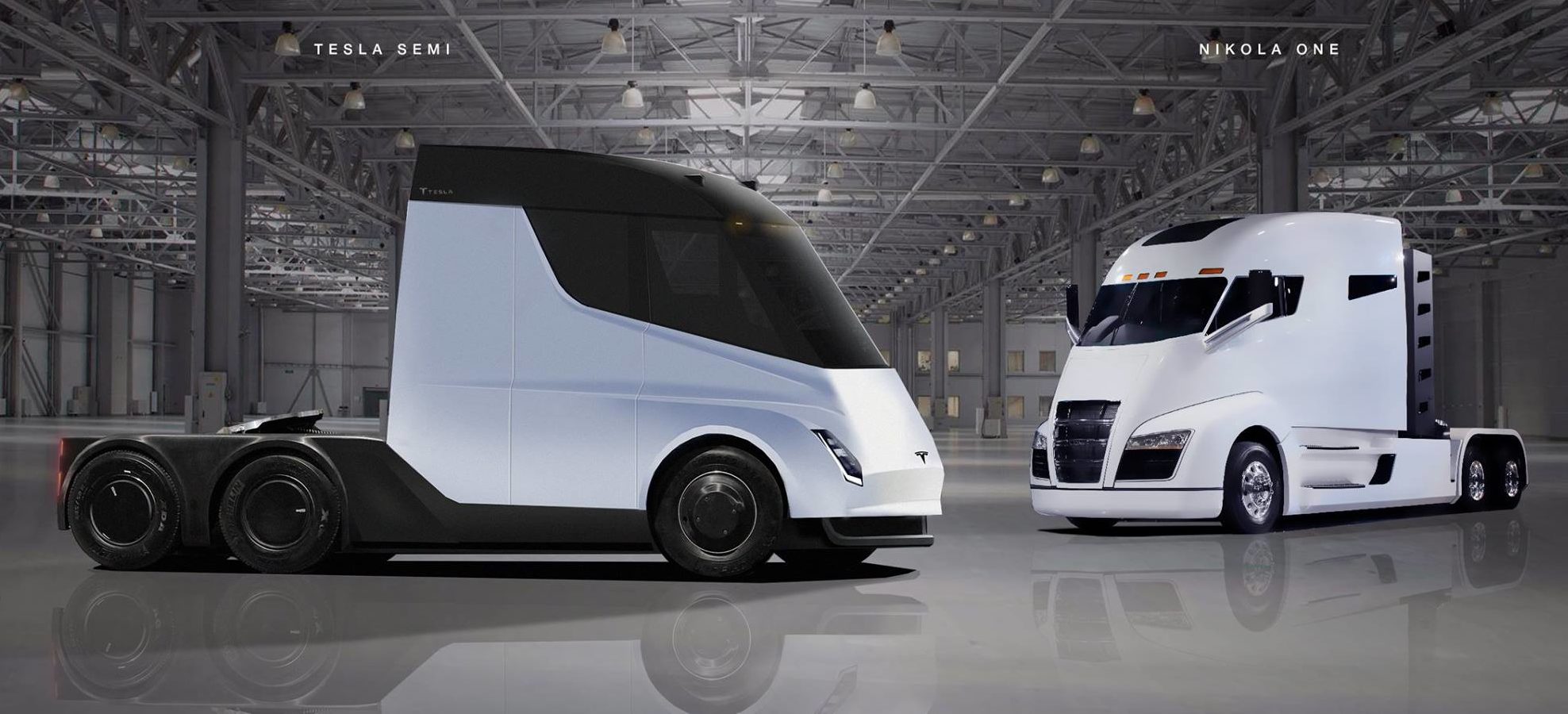 Pushing forward with the development of its hydrogen-electric trucks, Tesla Semi rival Nikola Motors has announced that all 11,550 deposits placed for its vehicles have already been refunded. The company's completion of its refunds comes amidst the release of the startup's newest truck, the Nikola Tre, which is designed to compete in the EU market.
In trademark Nikola fashion, the company seemingly threw another shade at rival Tesla, stating that it does not operate on customer's money. The trucking startup further noted that a company could not be "environmentally sustainable without being financially sustainable." In a later statement on Twitter, Nikola noted that it opted to refund all the deposits placed on its vehicles because it did not want customers "thinking we were using their money to operate our business."

...more

ken Notes: These are pretty cool and may provide an interesting use of hydrogen that I still think may be a part of sustainable technology...
---

The WI Sustainable Business Council is a network of Wisconsin businesses and organizations that are interested in, or actively responding to, the challenge of sustainability.
---
"A team led by Purdue University unveiled a
new solar composite
that could significantly improve concentrated solar power plants in both efficiency and cost, according to a new
study
published in
Nature
last week. This collaboration between Georgia Institute of Technology, University of Wisconsin-Madison, and Oak Ridge National Laboratory hopes to increase the current use of solar in the US, which remains at
less than 2 percent of our electricity generation
. But the team's new material may revolutionize the concentrated solar power industry...
...more
---
STURGEON BAY - The environmental impact assessment of a proposed natural gas expansion project in the city concludes that there would be no significant impact on people or the environment.
The deadline to submit comments about the environmental assessment is Nov. 2. To get a copy of the assessment or to comment about the assessment mail Adam Ingwell, Public Service Commission of Wisconsin, P.O. Box 7854, Madison, WI 53707-7854, or email Ingwell at adam.ingwell@wisconsin.gov.
...more
---
Driving over the Hoan Bridge or walking the streets of Bay View, you may have noticed an interesting piece of infrastructure. A single wind turbine spins outside of Port Milwaukee's headquarters at 2323 S. Lincoln Memorial Dr.
The turbine was installed in early 2012 as a pilot project by the city to provide electricity for the city's two-story Port Milwaukee office building, with surplus electricity sold to We Energies. It's $587,000 cost was covered almost entirely by a mix of grants, including 2009 federal stimulus program.
Last week the city celebrated a significant milestone, the turbine generated its one millionth kilowatt hour of electricity. The electricity, valued at approximately $131,000 based on We Energies' base residential rate, has far exceeded the port office's needs. The city has earned $53,000 selling excess power to We Energies...
...more
---
Issues like taxes and education have been dominating political ads and campaigns. But climate change is on many people's minds, too, especially with a recent report that says climate change will soon have dire consequences if humans fail to cut back on greenhouse gas emissions. And a dozen teens in the Milwaukee area are stepping up to push for climate change action.
They're part of a fellowship program created by the Alliance for Climate Education (ACE), which is designed to equip young people to become climate leaders....
...more
---
The Heckrodt Wetland Reserve in Menasha hopes it will serve as an inspiration for renewable energy.
More than 55,000 visitors, including 10,000 students, enjoy nature`s beauty each year at the reserve.
After reviewing the non-profit`s mission statement recently, leaders discovered an opportunity to become better environmental stewards and conservation educators.
"How can we use renewable energy here on the reserve? We saw what Bubolz was able to do over at their reserve. We said, here`s an opportunity for us really to become more engaged in what we continue to educate people about," says Bill Sepnafski, Heckrodt Wetland Reserve Board Chairman.
The end result, 56 solar panels now in operation.
A win for Heckrodt and the environment....
...more
---
Links we like supporting Wisconsin`s Environment and Business. More will follow each week...
...more
Ken Notes: Share this and if you want to be included:
Call us - 608.334.2174 or Editor [at] WDNGreen.com....
---
David Larry Sperling, age 66, of Madison, passed away on Friday, Oct. 19, 2018 at SSM Health-St. Mary`s Hospital.
He was born in White Plains, N.Y., the son of David and Phyllis (Hadfield) Sperling.
David graduated from UW-Madison. David worked for the Department of Natural Resources. He was a proud editor of Wisconsin Natural Resources Magazine for the DNR for 30+ years. David was also a leader in the community. He was a strong advocate for environmental conservation. David was a talented cook and entertainer, and loved to travel, especially with his family. Family was a primary focus of his life. He was a husband, father, son, brother, and friend, who loved and protected passionately and relentlessly and impacted everyone he met.
...more

Ken Notes: His Wisconsin Natural Resources Magazine was fantastic!!!
---
We try to include links to help you consider your GREEN economic development options in Wisconsin. Businesses feel free to send us your information here.
...more
Ken Notes: Feel free to include this link and logo on your website. Our Tools and Resources are always a
click
away. Also a new easy to use address:
www.WDNGreen.com/tools/
---
WDNGreen is based on a nonpartisan, pro environment agenda, from a sound business and economic development viewpoint. I am wondering if some of my readers and sponsors would like to meet and discuss a short list of objectives or a legislative agenda going into the November elections.
We could address and ask all candidates to weigh in on issues like:
Mining
Renewable Energy and Fuels

Our Watersheds and the Great Lakes

Land Use
CAFO`s and Agricultural Issues
Transit and Mass Transit
ECO Tourism
I would draft a set of resolutions available early in September. We would meet one or two times to adjust, rewrite, or add to these positions. We would then present these issues to the candidates for them to comment on and share the results with our readers. Call if your are interested. 608.334.2174...

...more
---
Coverage of local and national eco news for commercial development, home, transportation, food and community. We search for environmentally friendly news that makes economic sense for Wisconsin.
ONLINE HERE
. Please share with a friend. To receive WDNews GREEN on Monday of each week as an email you must subscribe -
secure link to subscribe is here
.
Want to comment, or have an idea:
Ideas[at]WisconsinDevelopment.com
We may now need to build a coalition that is willing to lobby from a "greener" yet pro business perspective. Lots of HUGE issues: Sand Mining, CNG, LEED Alternatives, Focus On Energy, LED Lighting R&D, Cleaner Power Generation, Recycling, Power Lines, Electric Cars, Wind, Solar, Bio Fuels, Digestors, Green AG, Business Incentives...And of course the Greenest and Happiest of Holidays to you!
Please consider sponsoring WDNGreen!
WDNews GREEN will be emailed on Mondays, included in WDNews on Thursdays, and online all the time at: WDNGreen.com Each week we will find 10 to 20 articles from Wisconsin and across the Nation dealing with environmental issues. Our goal is to promote environmental excellence from a sound business perspective.
Our resource guide at the bottom of this publication will continue to grow, and you may add links, suggest articles, include your press releases, or comment by
eMailing Me
. As always thanks for reading, and if you would like to sponsor or get involved call 608.334.2174...
...more
Ken Notes: Please forward this to friends and colleagues who have an interest in our economy and environment.
You may eMail Me Here
.
Start Week: 42 - Query String:SELECT * FROM wdngreen WHERE `issue` > 42 and volume = 6 OR `issue` > 90 ORDER BY sortorder